Everyday, we use a lot of FOSS (Free and open source) software. Right from your Android smartphones to all the amazing web-servers of Amazon, Google, YouTube and many others, FOSS software are present everywhere. But wait, what is FOSS? FOSS stands for Free & Open Source Software. The term was coined by Richard Stallman who didn't like the changing methodology of developing software back in 80s. He preferred that things must be developed in such a way that anyone can see the internal functioning. Well on one side he was correct to prevent data stealing or tracking user data by big companies, his FOSS software lack functionality that Proprietary software from firms like Microsoft and others could provide. The public shifted to these proprietary software quickly and for a large time Microsoft enjoyed its monopoly.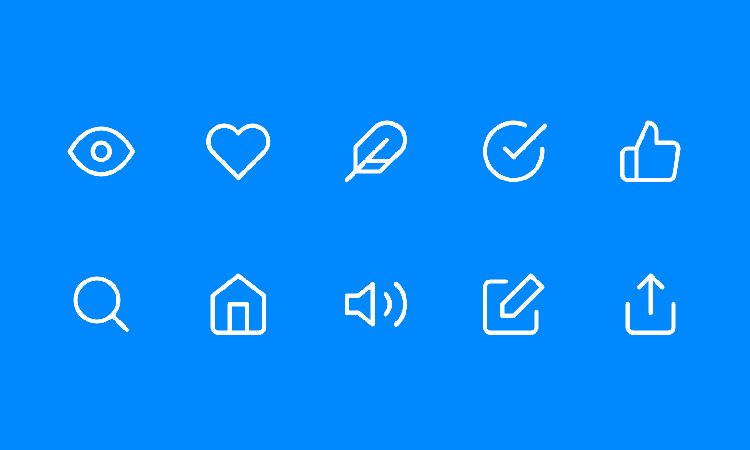 But nevertheless, FOSS found its way in the market and many wonderful projects were developed with time. Free and open source software are so much into the market now a days that you won't find any domain where FOSS has not left its footprint.
So here are few Freeware or Openware so`ftware, which are absolutely free to download, install and use. Some of them comply with FOSS standards which allows you to modify them also.
1. GNU-Linux :
This one Kernel developed by Linus Torvalds in 1992 that shook the software industry. Today a lot of Operating Systems are built over this Kernel and are available as Linux Variants. Some of the most common used ones are Ubuntu, Linux-Mint, Android, Fedora, OpenSUSE, and many more.
2. LibreOffice:
Microsoft long hold its monopoly until this one project was derived out from OpenOffice. Libreoffice is a big competitor to Microsoft's Office Suite. Loaded with many features, complimented with various cloud storage services, this is one of the best projects undertaken by FOSS for common public use.
3. GIMP:
GNU's Image Manipulation Program or GIMP in short was FOSS's answer to Adobe's Photoshop, the wonderful Image editing software which comes with a big price tag. GIMP has all the features that you will need for a good deal in image editing.
4. CyberFox and Mozilla FireFox:
The open source web browsers are very common with people from open software culture. Mozilla firefox has a good percentage of market share and CyberFox is the 64 bit version project based on Mozilla's Firefox. They have amazing features and comes with a lot of addons and skins to customize them as per your need.
5. Piriform CCleaner:
This one software from piriform is very useful specially on Windows platform. CCleaner is helpful in cleaning your system cache and log files, old temp files and registry issues. It can also be used to modify installed programs or to remove them permanently. A good utility software which maintains health of your PC.
6. GitHub:
Again a pilot project of Linus Torvalds, GitHub enabled version control of softwares on cloud storage very easily and efficiently. It can also be used to host small static webpage. If you plan to become a developer in future do try this. Developers already use this in lot of places.
7. VLC Media Player:
This is one complete package when it comes to streaming your media, be it any form of music or movie. It can also stream from online sources directly to your desktop. There is another alternative called KodiPlayer which also has lots of features, but VLC is more popular since time.
8. Steam:
When it comes to computer games, no one can beat steam. Although most games are paid, but still you will find a good number of free games. You will have access to their workshop tools to tweak games as per your wish.
9. QBitTorrent:
Torrents are a very useful way of sharing files, which reduces all the peak loads from one server by means of simultaneously uploading and downloading files at same time. QBitTorrent is a very handy utility for downloading torrents and the best part is that it's completely free to download and use.
Well these are only a few of what you can find on the internet. But these software can easily replace some of your paid software thereby saving you a lot of money. Also if you like these software and would like to contribute towards their development and the developer, feel free to visit their website and contact those people who work towards an open and free culture in computer industry. Even, just by using those software, you are promoting them.