Wires and cables are slowly becoming a thing of the past. All kind of gadgets are now getting rid of cables to provide the convenience of wireless technology. Headphones, Speakers and Gaming gear, are no exception to this change.
But gamers might be wondering if this is indeed a good thing, considering most wireless devices come with some sort of lag. Are wireless headphones a trade off between convenience and gaming experience? Let's see!
Types of Wireless Connection

Depending on the technology used, there are different types of wireless headsets, namely ones that use Bluetooth and those that utilize the 2.4Ghz WiFi standard.
Both of these technologies have their pros and cons:
Now, both of these technologies have their advantages and disadvantages:
Bluetooth Gaming Headphones
Pros:
Compatible with any Bluetooth-enabled device
Generally more affordable
Cons
Lower sound quality
Shorter range
Wireless Gaming Headphones
Pros:
Better sound quality
Longer range
Cons:
Needs own wireless dongle to connect
Limited compatibility
Bluetooth headphones are a good choice if you plan on using the headset with multiple devices. While older versions of Bluetooth had issues with poor audio quality due to its compression, the newer Bluetooth versions are made with audio streaming as a priority and do not disappoint at all.
However, if you're planning to use the headset only for gaming, wireless would be a better choice considering the quality of audio is better with WiFi-enabled headphones.
The real question – Wired vs Wireless
Now, let's get back to the main question: wired headphones vs wireless headphones.
Sound Quality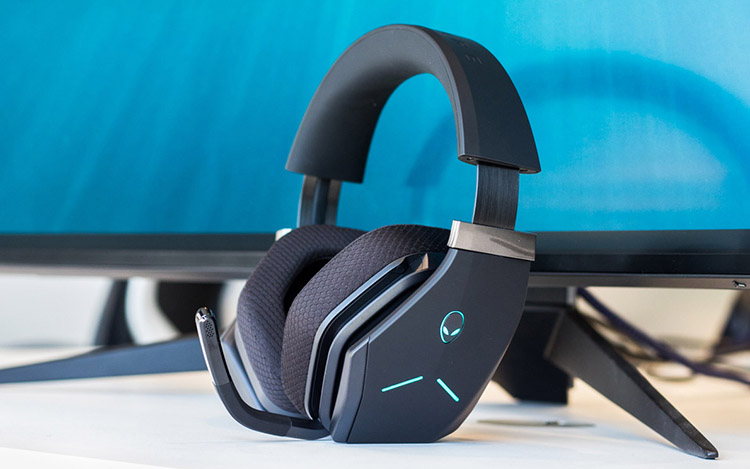 Of course, sound quality is the first thing that comes to mind when you consider making the transition from wired to wireless headphones.
For starters, we should remember that the sound quality offered by a headset depends more on the quality of the drivers than just the connection type. With that being said, a $400 wireless headset will probably sound better than a $50 wired headset.
When we talk about gauging the audio quality, the best way to go about it is to look at bitrates. Here, a wired headset can easily beat a wireless one. However, such high bitrates are not really necessary as digital audio hardly reaches a bitrate that's not supported by a decent pair of wireless headset.
A wired headset only does justice to its high bitrate capability when you're listening to top-quality lossless digital music or analog records like vinyl. When it comes to in-game audio, you will barely notice any difference.
In short, the current wireless technology is perfectly capable of handling most digital audio signals that you can throw at it.
Convenience vs Battery Life
Wired headphones have their share of problems like limited range of movement, tangled cables, but the flipside is that you don't have to worry about them running out of charge.
Wireless headphones come with a lot of convenience to move freely but they still come with pesky charging cables. The battery life of these headphones will vary depending on the brand and model and also degrade over time as is the case with all rechargeable devices.
At the end of the day, it's up to you to decide whether the convenience offered by wireless headsets is worth dealing with the charging of these devices.
Pricing
Price is something we just cannot ignore. Wireless gaming headphones are naturally more expensive than their wired counterparts. This means, you could probably get a better quality wired gaming headset at the price of an entry level wireless gaming headset.
Conclusion
So, are wireless headphones good for gaming?
If you look at it objectively, it simply comes down to your specific requirements.
When it comes specifically to gaming, we'd suggest that you stick to wired headphones if you only ever play games at your desk. Or, if you are someone who likes hooking up your PC to a TV or use consoles as your gaming platform of choice, then wireless just might be a better choice.