Confused on what to play next? Here's a lost soul's guide to the best FPS games you can play on a PC. We have compiled the best multiplayer FPS games with great combat moves that have held up over a long time. With crisp graphics and riveting storylines, these games will captivate and transport you to a whole different realm.
So here are the best rated FPS games with millions of hardcore fans, all compiled and evaluated to guide you to the perfect choice!
1. Rising storm: Vietnam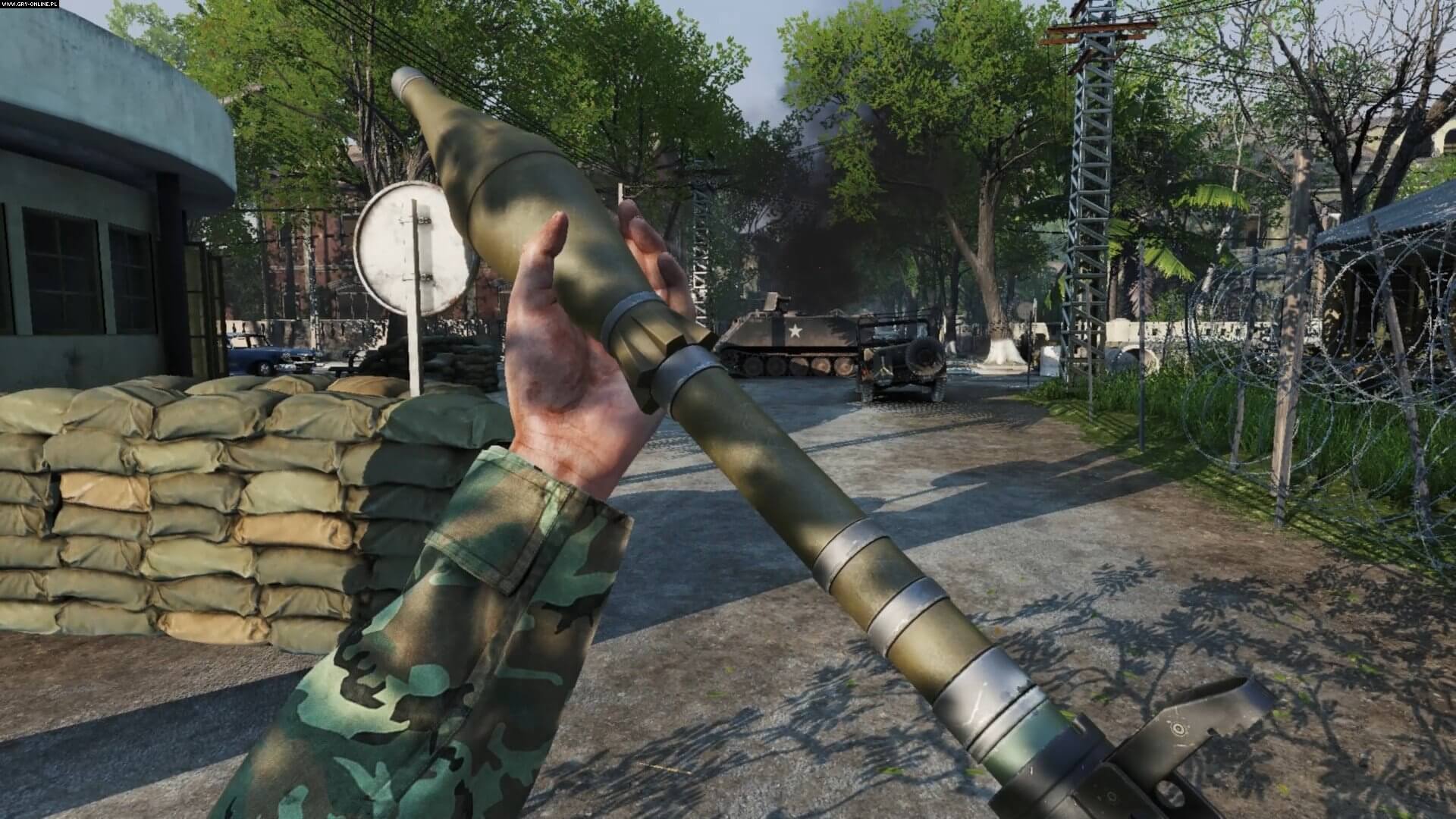 Rising storm is an asymmetrical fps game. It stresses on teamwork and strategy. Having a steep learning curve, this is a game you can't run into thinking you can get easy kills without strategy. Good communication with your teammates is a major requirement.
The game is extremely graphic and realistic, depicting the vietnamese war. Many players describe the graphics and the sounds to be PTSD inducing. The game is very different from CoD and Battlefield, so if you're used to that it will take you some time to get used to this FPS game.
2. Fallout : New Vegas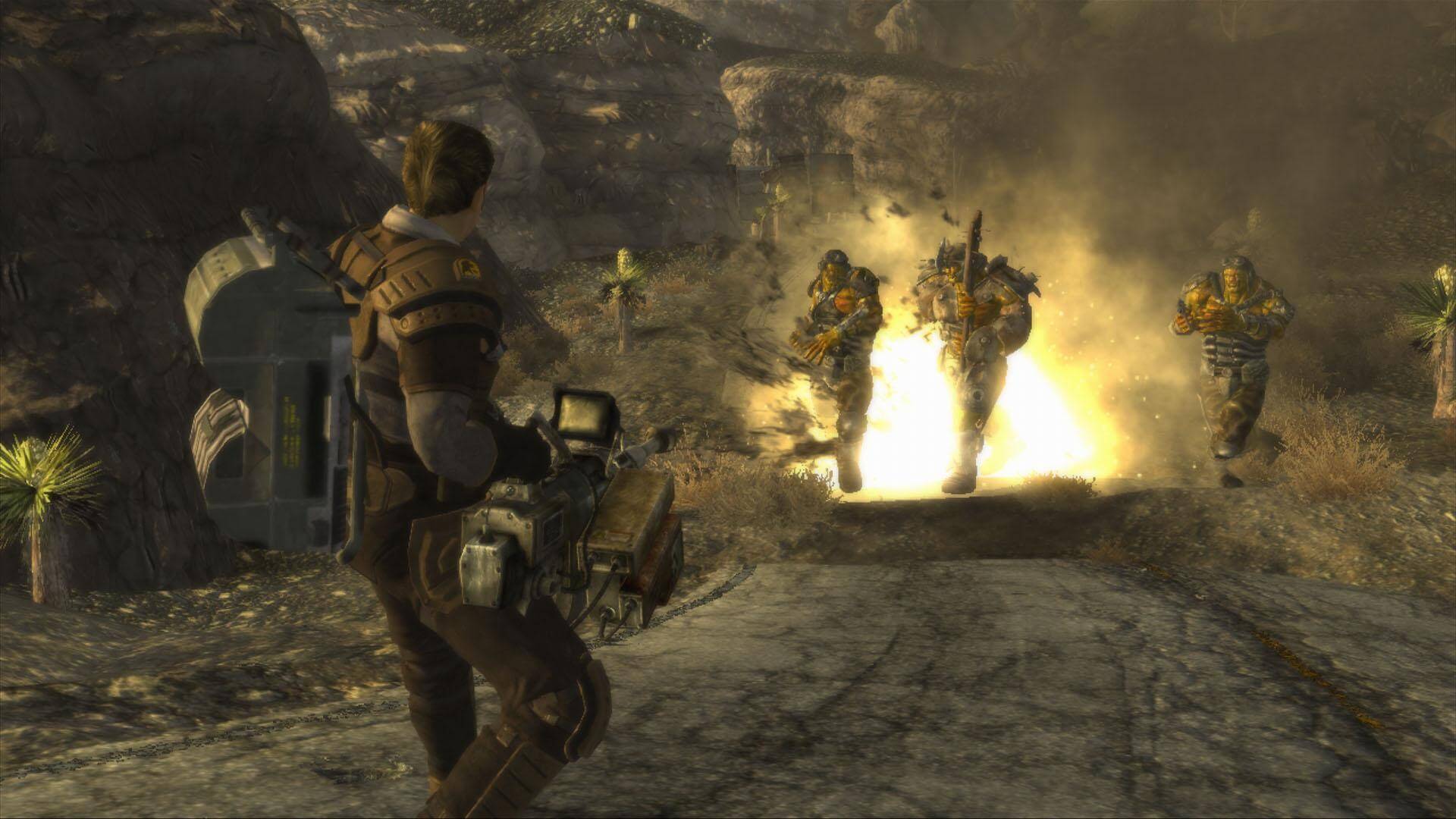 Fallout New Vegas is considered by many to be the best fallout game there is, although it is closely matched by fallout 4. The game employs an immersive storyline and has an amazing RPG experience. The character building allows you to shape your play style with an abundance of tools. From skills to traits to outfits, this FPS game provides tough choices and creative outcomes.
The game allows you to join many factions and completely destroy them all. Throughout the game, you can explore many locations and go on numerous side quests. The game has an aspect of nostalgia but also improves on aspects the previous games lacked. A downside would be the combat experience, along with graphics not being as good as say Fallout 4 but it's a great game all in all.
3. Superhot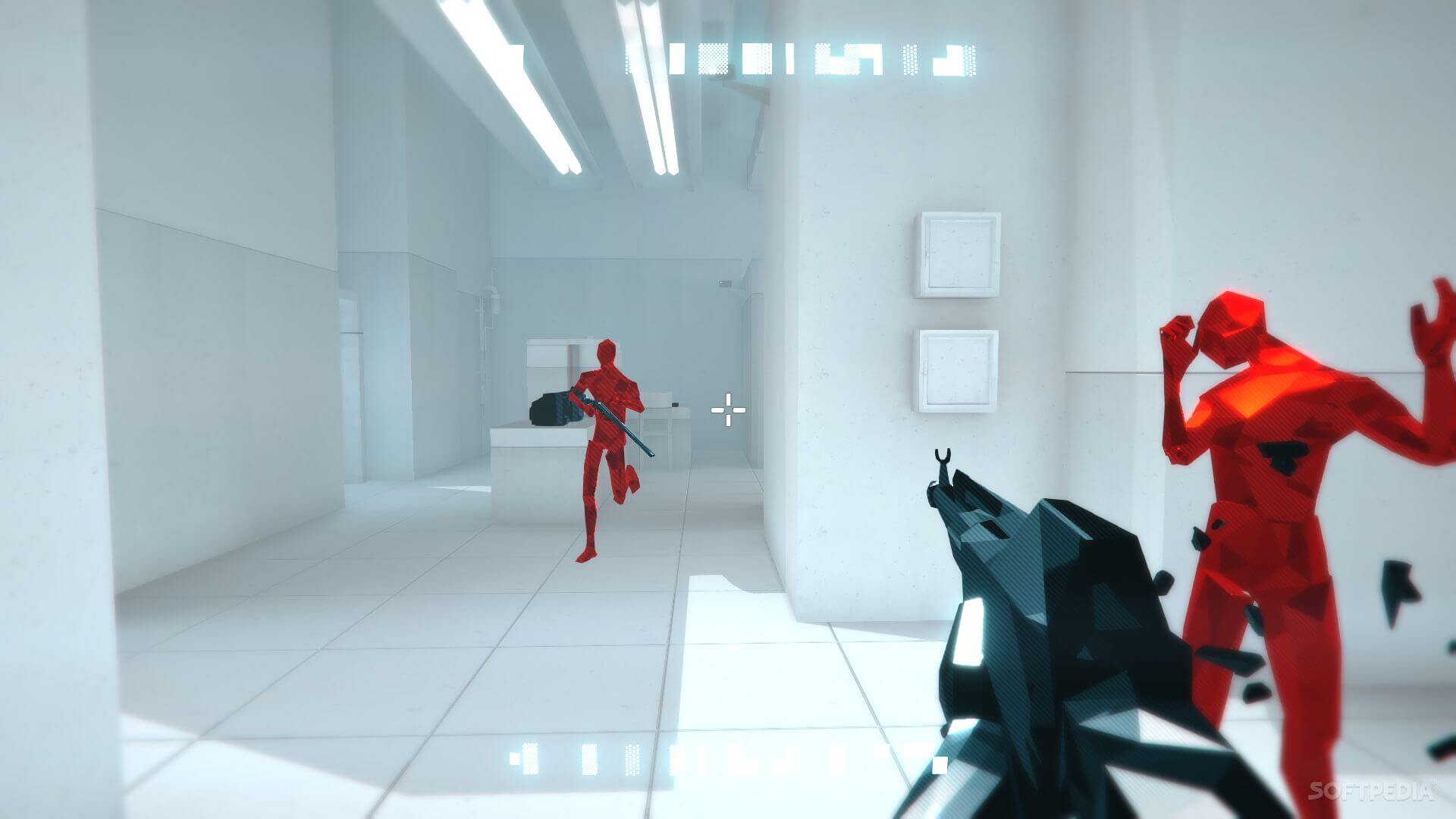 Slow motion movements contrasting with quick action allows you as a player to strategize and choreograph your each move. Unpredictable scenarios engaging you with both the aspect of luck and quick actions. Throughout the levels you are equipped with both amazing advantages but at the same time grapple with the fact that one bullet can kill you. The game never ends, once finishing the campaign mode you can unlock an endless mode.
Superhot allows you to use the weapons in a multifaceted way and gives each weapon certain quirks. For example a katana can slice a bullet. The storyline on the other hand has mixed reviews, some say it's subtle and misunderstood and others say that the story is skippable. Although the gameplay is where this FPS shines. Another drawback would be that the AI are quite simple.
4. Far Cry 3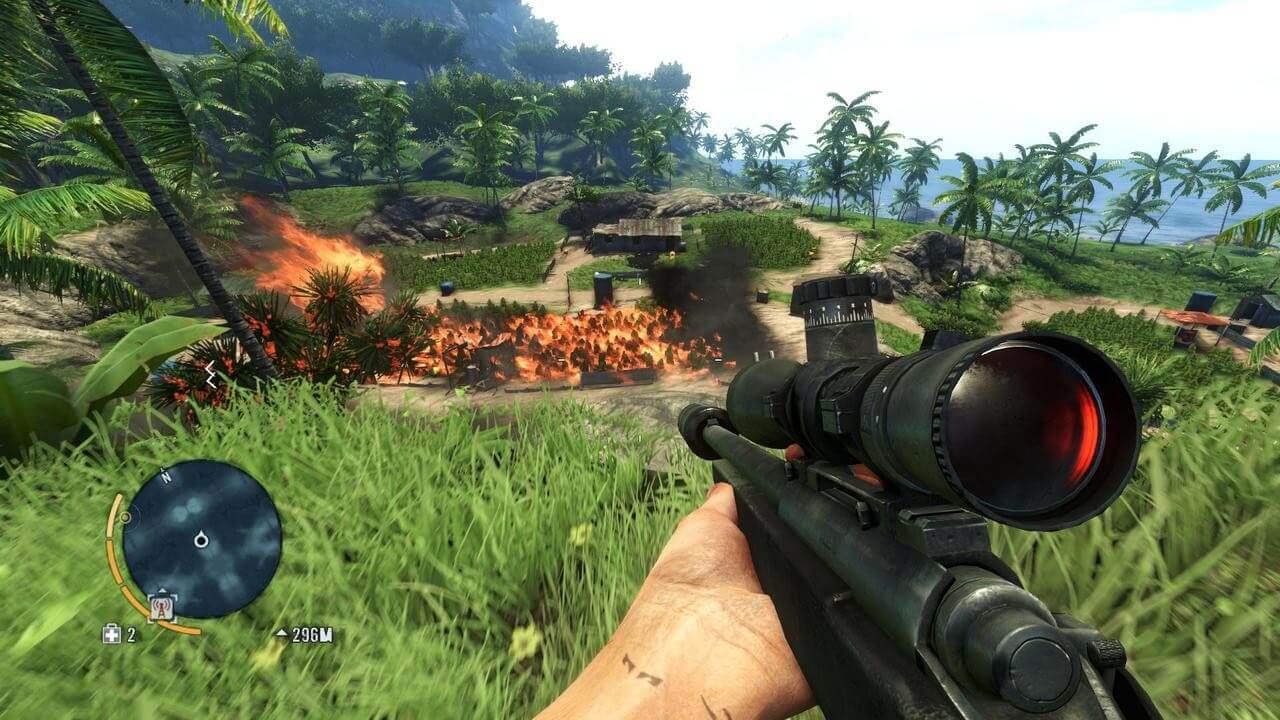 Far Cry 3 is a perfect medley of nostalgia and advancement. The protagonist Vaas is raved about and said to add so much depth into the storyline and the whole character experience.
The side missions flow seamlessly along with the main story line, providing both a challenge and entertainment.
The story is also quite realistic and the main character is very relatable. An average guy who got lost in the wilderness. This FPS really allows you to immerse yourself in its fantastic gameplay. The graphics are great but the amazing part is the multitude of fauna allowing the hunting aspect of the game to become so much more enjoyable.
5. Overwatch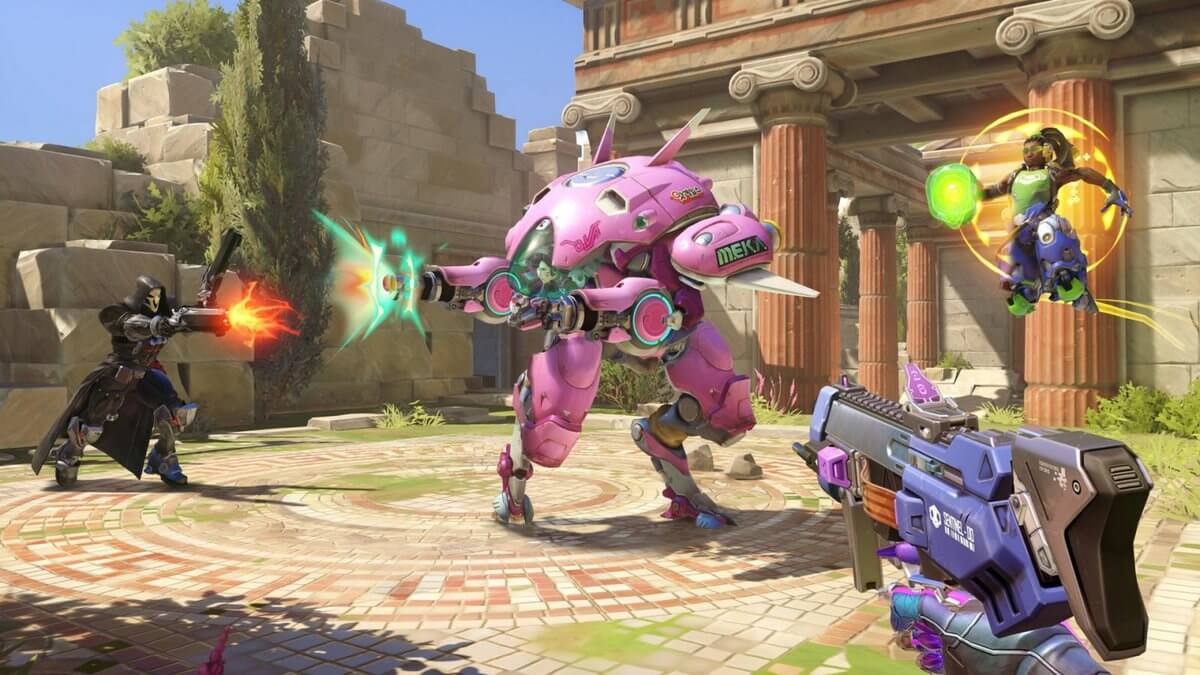 Overwatch is a multiplayer FPS game. Teamwork and cooperation is key, your individual skills alone don't matter. Instead how you perform in your team allows you to win the game. The storyline is good and the characters all have interesting back stories, making the game all the more interesting. There are amazing animated shorts and the maps are designed beautifully. The characters are all equally good (although there are a few exceptions) and the weapons are interesting.
Although the game is very competition fueled, it's also a fun game to play with friends. The community can get toxic but the continuous updates help to improve the game,  allowing you to play in multiple different modes. A mode for every mood. All in all it's a great game, there is a lot of merchandise available for you to enjoy along with the game.
6. Wolfenstein : The new order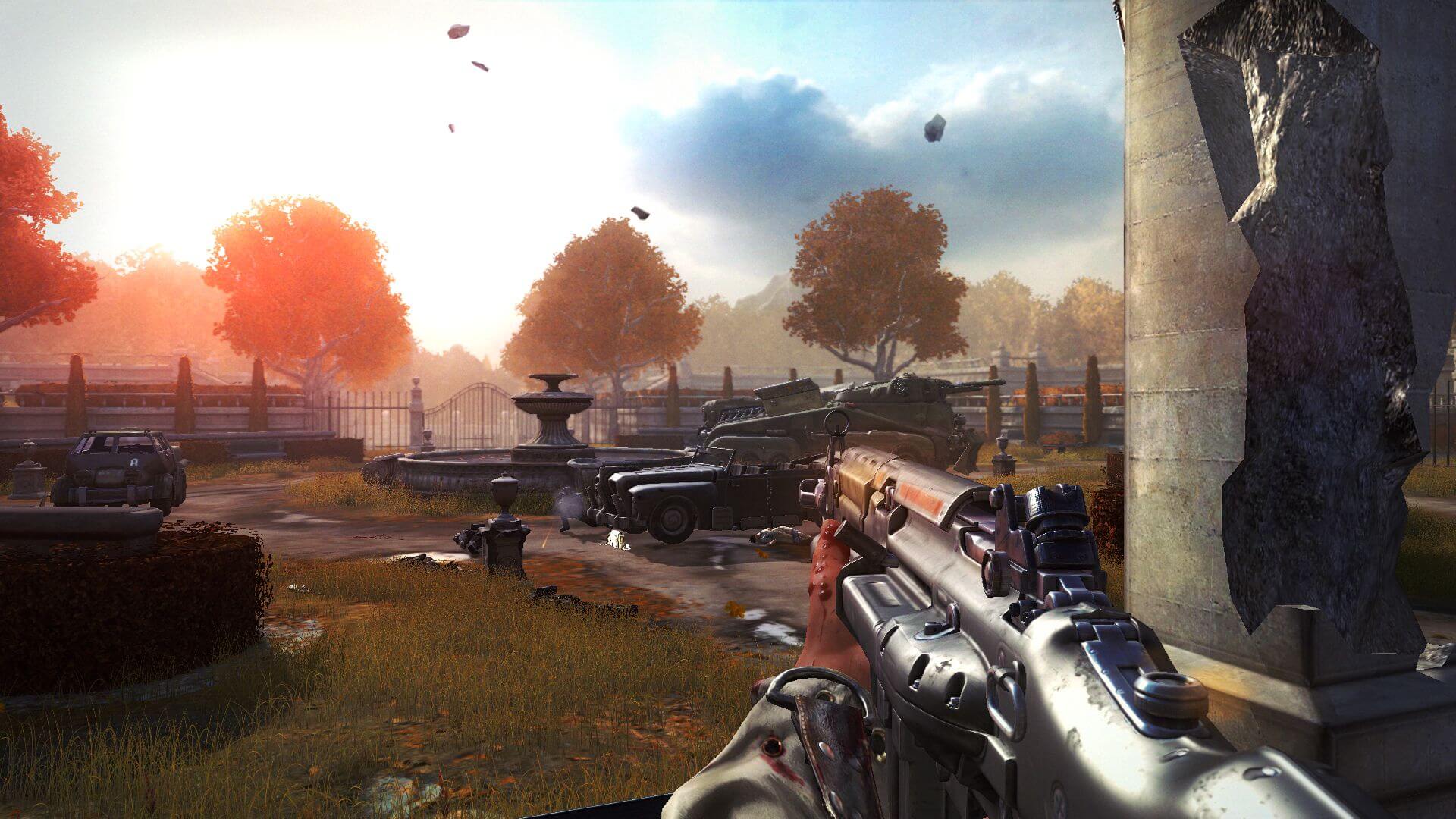 This FPS game has a masterfully crafted storyline. With great attention to detail from Ramona's diary to the cut scenes, this game entices you into spending long hours killing Nazis. There is a beautiful balance between old school gaming and modern gameplay.
The combat is great, stealth is everything in this game. There is a lot of graphic content in this game that might not be suitable for younger players. The levels and bosses are challenging and engaging. The game is well paced and the graphics are fairly good.
7.  Counter-Strike: Global Offensive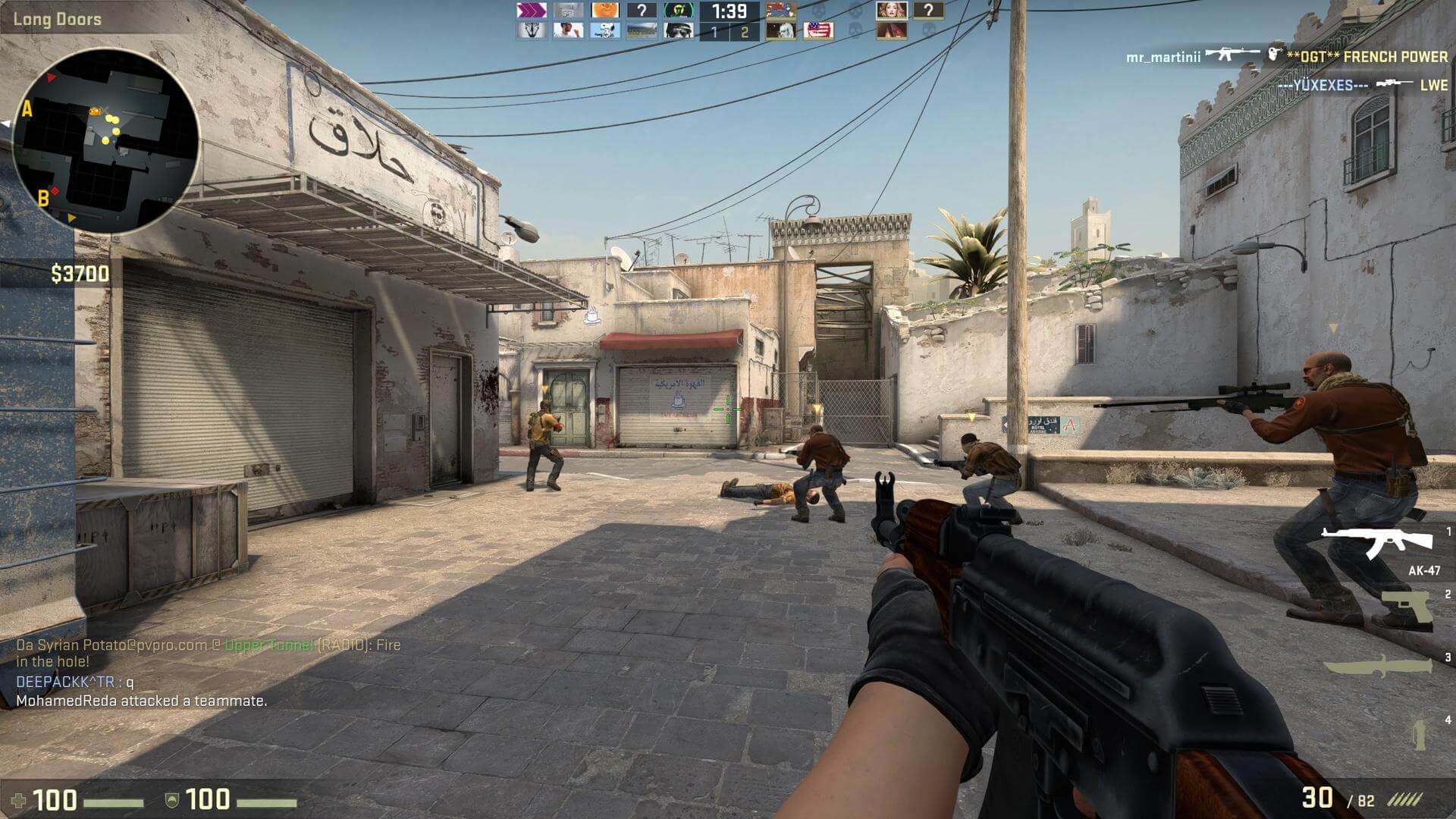 CS GO is a team based, strategic game available on Steam. It is a free game and runs even on a low level PC allowing anyone to access this game. Although you might come across many cheaters and hackers, upgrading to prime allows you to have a better experience. Even with these flaws CS GO is one of the most popular FPS game out there.
The matchmaking system is great and you generally play with players of your level. There are so many skins, maps and game modes to explore, it's like a gift that keeps giving. It's highly customisable to the point where you can customise your own map. The game is not at all complicated; you are in a team of 5 matched against another team either as a terrorist or the police.  A key feature that many users like is the combat. You can shoot accurately while moving.
8. Borderlands 2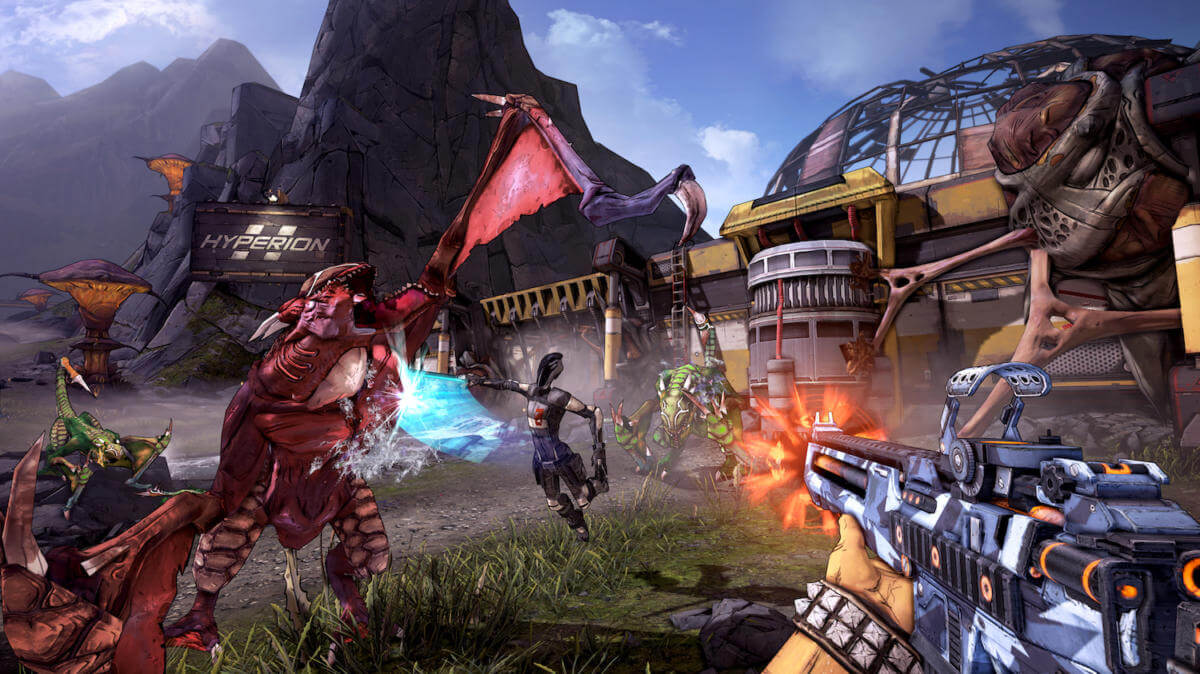 Borderlands 2 offers a great storyline. It is very humorous and the character development is top notch. The villains are relatable and really cool. The story is consistent throughout the game and you begin to form connections with the NPCs.
The game has good pacing and has a high replayability rate, as you can turn up the difficulty level each time. The game is action packed and filled with content. The quests do not feel repetitive at all. The weapons are random. You might pick up an SMGs that shoot like a pistol. The guns also have their own personality and may have wacky quirks. Weapons also have advantages depending on their manufacturers.
9. Star Wars Battlefront II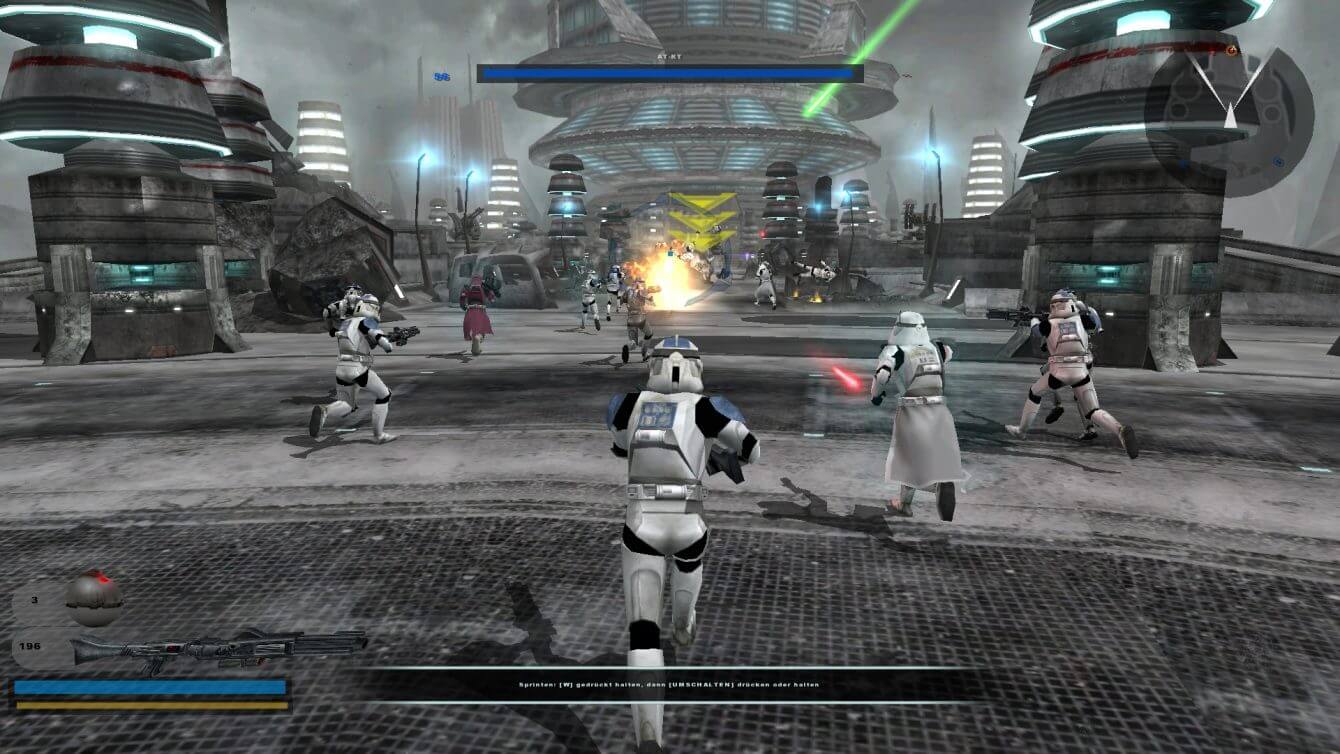 This FPS game had a rough launch. Although now the game gives you a completely different experience. The developers are extremely active and responsive, working  hard to minimize customer dissatisfaction and fix many of the major bugs. They even removed microtransactions.  Progression is sped up and there are plenty of loot boxes to open.
The game offers plenty of content from customization options, new modes, abundant characters and heroes etc. This game is designed for all the true star wars fans. The graphics are amazing and very detailed. The game has great pacing but there's a steep learning curve.
10. DOOM Eternal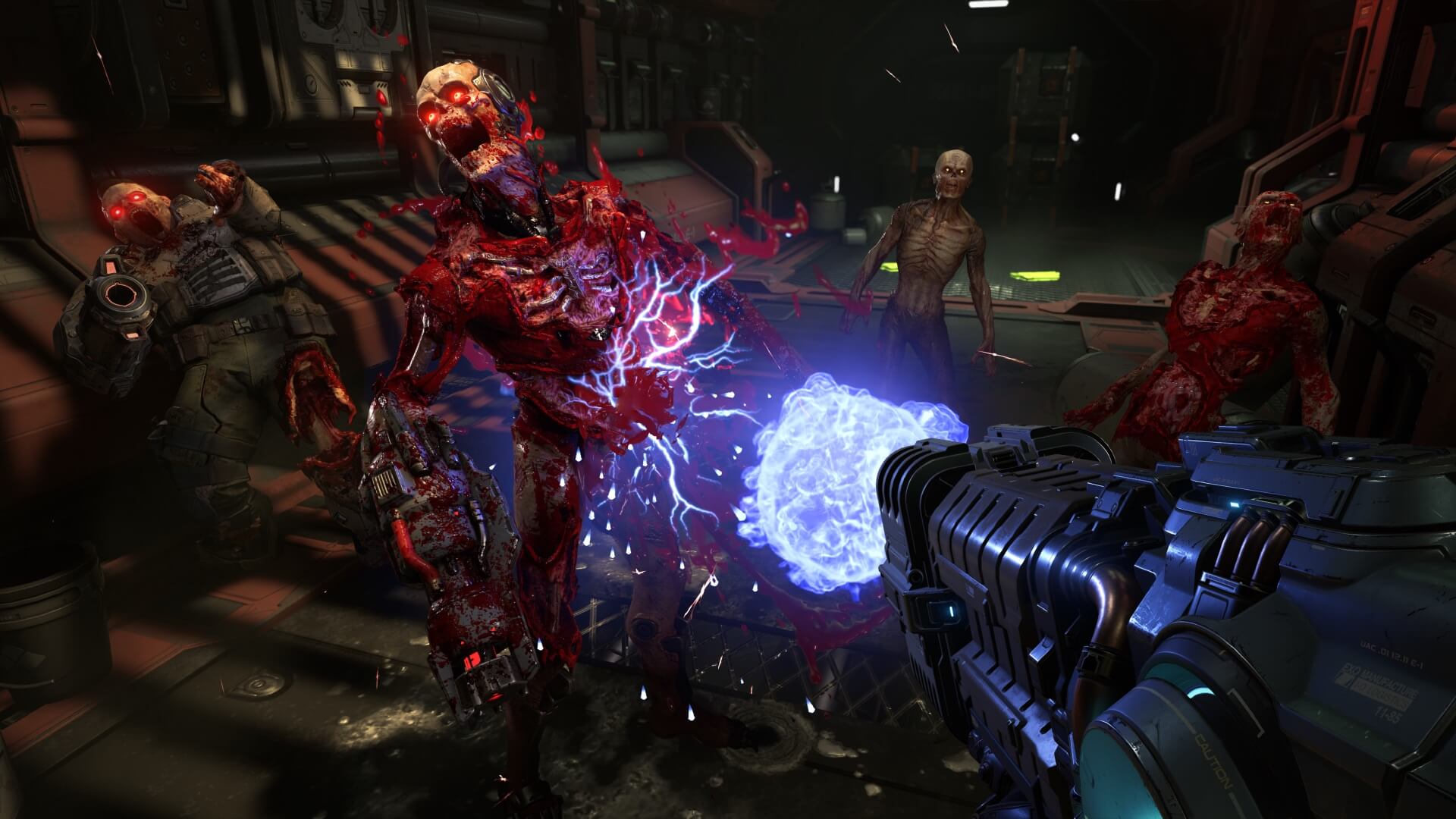 The game has very fluid gameplay that allows for smooth combat. Changing weapons and using equipment is very easy. Saying that this game is not easy, it's very intense. Resource management is key to solving the puzzles and conquering combat.
The FPS also contains platforming but it slowly diminishes as you go up in level. Enemies have certain weak points letting you use multiple weapons and strategies to win.
The game is graphic and beautiful at the same time. The story is gripping and unfolds gorgeously. There are cut scenes that add depth to your gaming experience. Many detailed levels, full of an abundance of weapons to destroy zombies and monsters. The soundtrack is out of this world and captivates your full attention adding suspense and fear.
These are definitely the all time best FPS games. All of them are unique and brilliant in their own way, aiming to provide an enjoyable experience for everyone.