Many games are developed for consoles first and only ported to PC later. Beyond optimization and stability issues, there's also the matter of controls. While some games do not support mouse & keyboard controls, many others are borderline unplayable without a controller. That's why we have listed the best game controllers in PC for 2020 to solve the problems associated with poor game controls.
While PC gamers rightfully invest in a gaming mouse and keyboard, for certain moves like driving, flying or 3rd-person games, some other experiences are better when you invest in a controller. The best game controllers for PC will always be better for couch gaming when your gaming PC is plugged into your gaming TV. Also instead of consoles, game controllers for PC don't have to conform to a particular style or design, so choosing the right controller depends on what you're using it for and there are a lot of options to choose from.
The first step to a new PC gaming controller to enhance your PC gaming experience is to choose one from our list of the best game controllers for PC in 2020!
1. The Xbox One Controller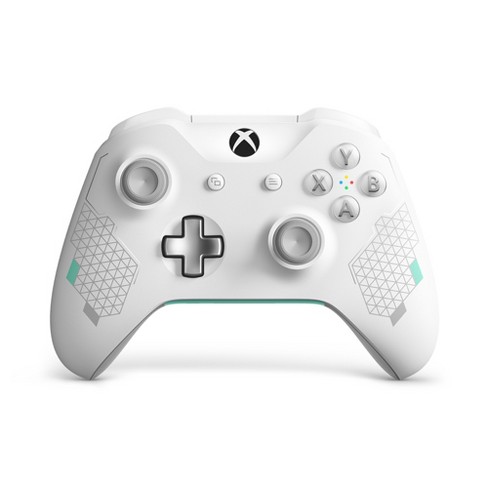 The Xbox One Controller is pretty much the best game controllers for PC in 2020. When compared to its predecessor, the XONE controller appears cleaner and more minimalistic, all the while being lighter and more ergonomic.  It requires either a wired USB connection or Microsoft Xbox One Wireless Adapter for Windows, no other gamepad on this list is as fully PC compatible as the Xbox One Controller. In 99% of cases, you won't have to do any button mapping with games, as most just recognize this controller as if you were playing with an actual Xbox One S or Xbox One X.
Aside from its ease of use, and hassle-free installation (just  plug it in and Windows will download the necessary drivers on its own) the Xbox One is sized well and has good button placement that should make it a good option for most users no matter what sized hands they have. The triggers are also exceptional and it even has a good D-Pad for playing retro games. D-pad is a great improvement over that of the 360 controller but is not well suited for side-scrolling or fighting games where using the D-pad for movement is preferable due to how loud and rigid the transitions between different directions are.
2. Logitech F310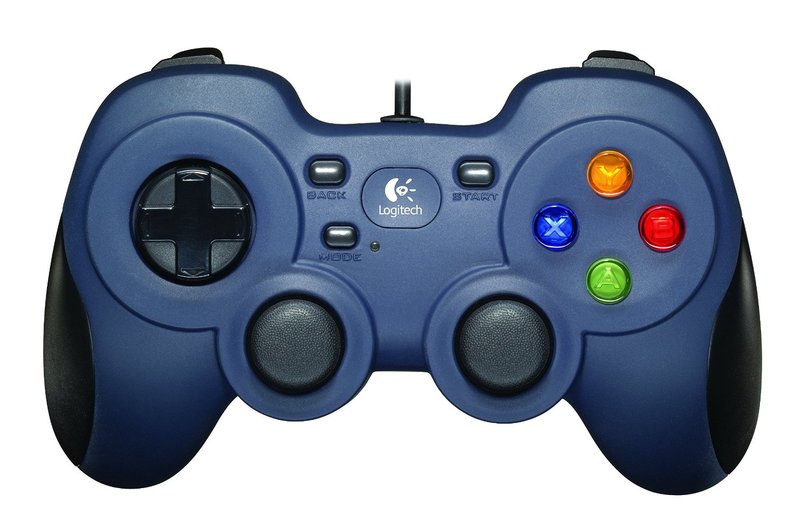 For devout keyboard and mouse gamers and very rarely use a gamepad, the Logitech F310 is a great option. It reasonably priced and it includes like dual joysticks, bumpers and triggers, four standard face buttons, and even an eight directional D-Pad.
Sadly their short, nubby grips don't make for great ergonomics, but it's okay if you're only picking up a controller for short bursts to drive vehicles in games like Battlefield V or Grand Theft Auto V.
3. Astro C40 TR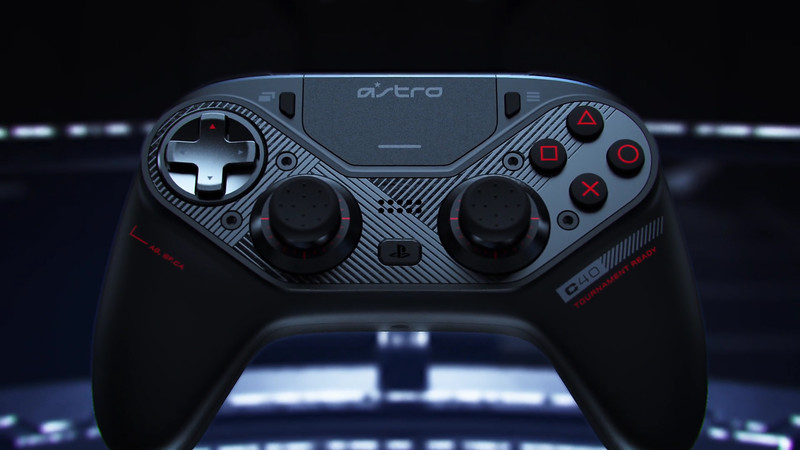 The Astro C40 TR is the most tailor-made best game controllers for PC in 2020 that you can buy. Say you like longer joysticks, shorter trigger throws, different functions keyed to this controller's extra pair of underside buttons, or a circular D-Pad, the Astro C40 TR lets you do it all.
It also lets you swap the position of the D-Pad and left joystick depending on whether you like the Xbox or PS4 layout better. The right thumbstick also sits on a removable module, meaning replace three major components of the controller if they wear out.
Tailor the Astro C40 TR even further when you get to the software, which allows you to tweak the sensitivity on the joysticks, remap single button on the controller, and triggers, tune the sound mix that comes through the 3.5 mm audio jack, and even shift the balance of rumble on the left and right sides of the controller.
4. The Sony DualShock 4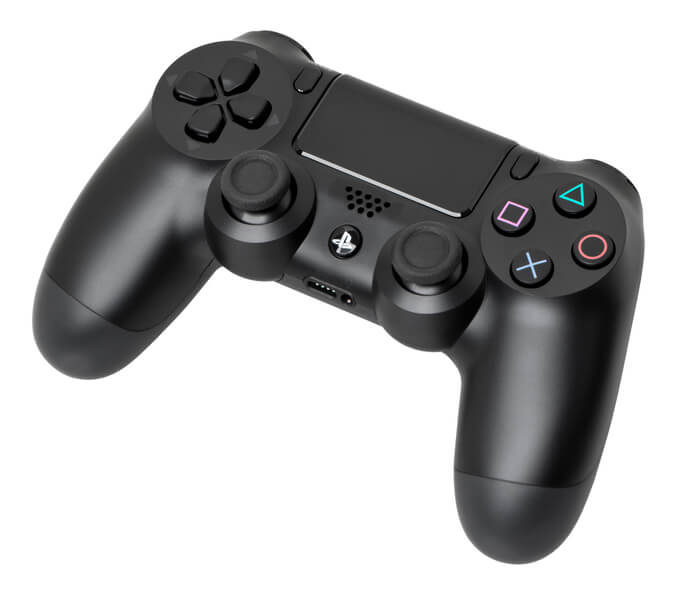 DualShock 3 was a complete no-go for PC but the new DualShock 4 is a different story. It's one of  the best game controllers for PC in 2020 to get.
The Sony DualShock 4 works beautifully with gaming laptops or PCs over Bluetooth. While you probably won't need an extra dongle( dedicated DualShock 4 USB Wireless Adaptor or any Bluetooth Adapter will work) to connect this controller to your computer, you will need to run an extra bit of software called DS4Windows. Install, do a little button mapping and you're good to go.
The beauty of using a DualShock 4 with your PC is you not only get the usual gamepad controls, but you can also take advantage of its gyroscopes to add motion controls which allows greater freedom and more accurate input: you can use it to fine-tune your aim in shooting games or to steer a car in racing games, among other things. You can even choose to add the touchpad into your control scheme if you so choose.
5. Xbox One Elite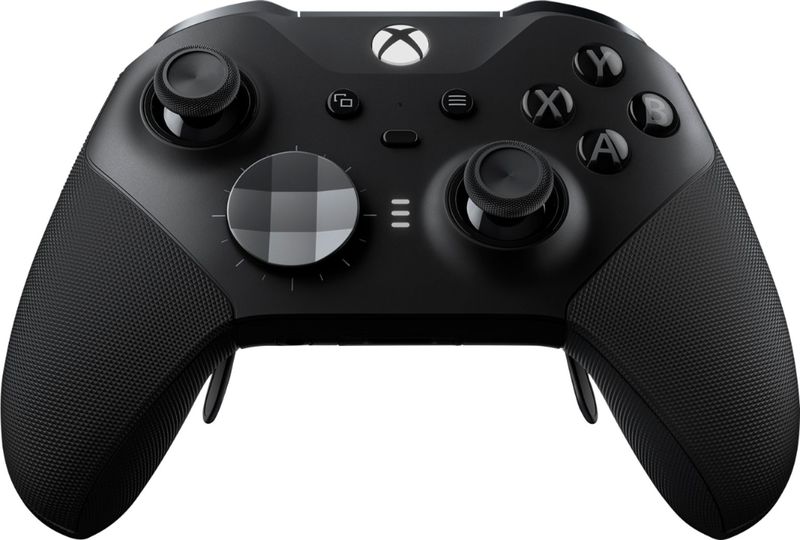 We've listed this as one of the best game controllers for PC in 2020 to as this is the best choice for a hardcore competitive gamer.
Setting up this premium Xbox controller is just as easy as it is with the regular version. But then, the Xbox Elite Controller gives you a few extra options such as longer joysticks, shortening trigger pulls, and changing out the regular D-Pad for a faceted one It has swappable thumbsticks and D-pad caps to get the look and feel that suits you the most.
4 Back paddles or 4 additional buttons/button combinations to customize freely using Microsoft's official app. This allows players to input a complex set of controls without having to let go of the thumbsticks, which is quite handy for fast paced and competitive multiplayer games. And hair trigger locks or unique hair trigger locks that can easily be switched on or off on the fly. This is a feature can render precise shots both easier and more pleasant to make.
However, the "Elite" Xbox One controller is quite a bit pricier than its regular counterpart.
6. Valve Steam Controller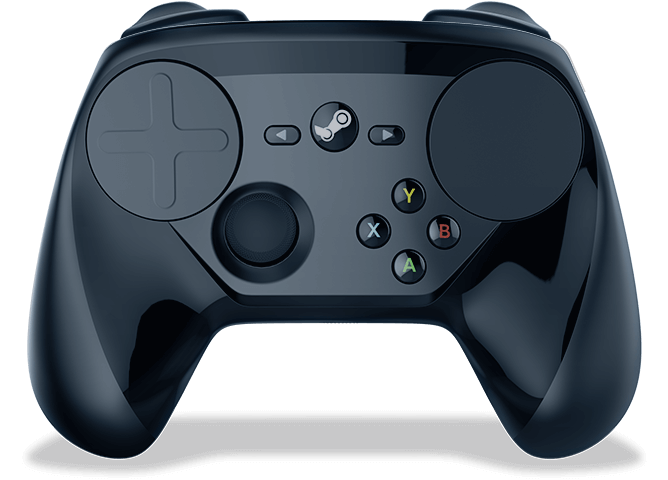 It is impossible to talk about the best game controllers for PC in 2020 without mentioning Steam. The Steam Link might have been another hardware failure from Valve, but the Steam Controller is still great.
It's certainly unique among the various PC gamepad designed specifically to be used with PC and in such a way so as to be usable in games which do not natively support controllers. Its revolutionary design is evident at the very first glance: a single thumbstick and four face buttons, with dual trackpads to serve as both the second thumbstick and the D-pad.
It also utilizes two touchpads instead of joysticks. While these two round touch surfaces will act like thumbsticks when swiped, they can also act like a mouse allowing you to click and drag a box over units in an RTS game or place objects in games like The Sims 4. The Steam controller is the best game controllers for PC in 2020 when it comes to motion control capabilities, as it sports both a gyroscope and an accelerometer.
7. GameSir G3w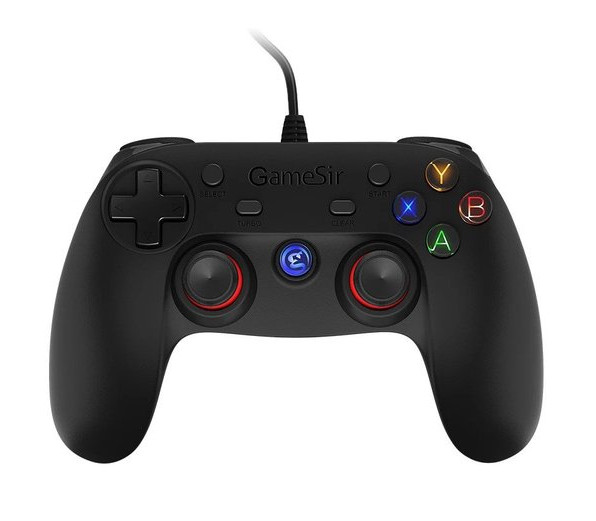 GameSir is a Hong Kong-based company and they focus specifically on the production of gaming controllers. The G3w's design borrows a lot from the DualShock 4, but don't think for a second that you're dealing with some poor-quality bootleg!
It features Dual Vibration Motors that provide good feedback, although it is obviously not with the same precision that a premium-quality controller can offer. It has Smartphone bracket designed to securely hold any smartphone in place, from small 3.5-inch devices to the 6-inch phablets and Pressure sensitive triggers gamers who love racing games, are sure to appreciate it.
The G3w is as easy to set up as an Xbox controller on Windows. All you need to do is plug it in, and drivers will be downloaded automatically but A lack of Bluetooth connectivity may be a problem for those who like connecting their PC to a TV set for some games.
8. Xbox 360 Controller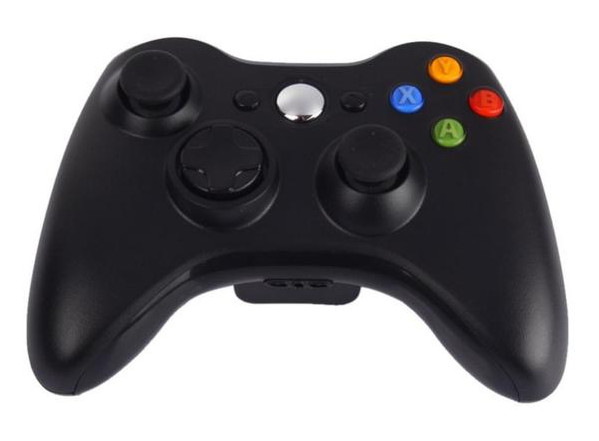 One of the best game controllers for PC in 2020 is the Xbox 360 controller because it is synonymous with "PC controller". This is a classic affordable choice for PC gaming as the 360 controller is a tried-and-true solution that will suit most gamers' needs. Much like the Xbox One controller, the 360 controller simply needs to be plugged into your PC and Windows will do the rest.
While it is not exactly a feature per se, it is worth noting that you can get an Xbox 360 controller for half the price of the Xbox One controller since it is an older model. Just like the Xbox One Controller, the 360 one uses two AA batteries, and as such, it also requires rechargeable batteries and a charger to be bought separately.
If you're looking for a budget controller and don't really need it to have Bluetooth connectivity, you'll be glad to know that the Xbox 360 controller is available in a cheaper wired variant as well. The one downfall is that people can unanimously agree that the D-pad is not that good. It is very prone to getting worn out due to use and to interpreting commands inaccurately. While it will suffice for games where a D-pad is used mainly for secondary actions, it is not recommended to use it for movement.
9. Razer Wolverine Ultimate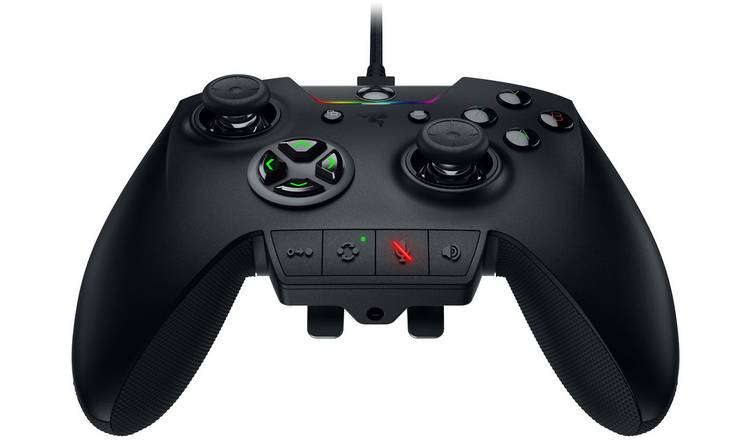 Most controllers have focused on bringing console controls to the PC, however Razer Wolverine Ultimate manages to bring some PC control to game controllers. The Razer Wolverine Ultimate features four underside buttons that are designed to act like a sniper button or DPI switch for gaming mice. Depending on which of these bottom buttons are engaged, the controller can increase or decrease the sensitivity of the joysticks for faster camera panning or carefully centering your target.
The Wolverine Ultimate is one of the best game controllers for PC in 2020 as it gives gamers an extra pair of bumpers, plus swappable thumbsticks and D-Pads. Perhaps what I like about Razer's gamepad is it features some of the clickiest buttons I've seen on a controller, which makes it feel more like I'm playing with a gaming mouse than a controller.
10. The SteelSeries Stratus Duo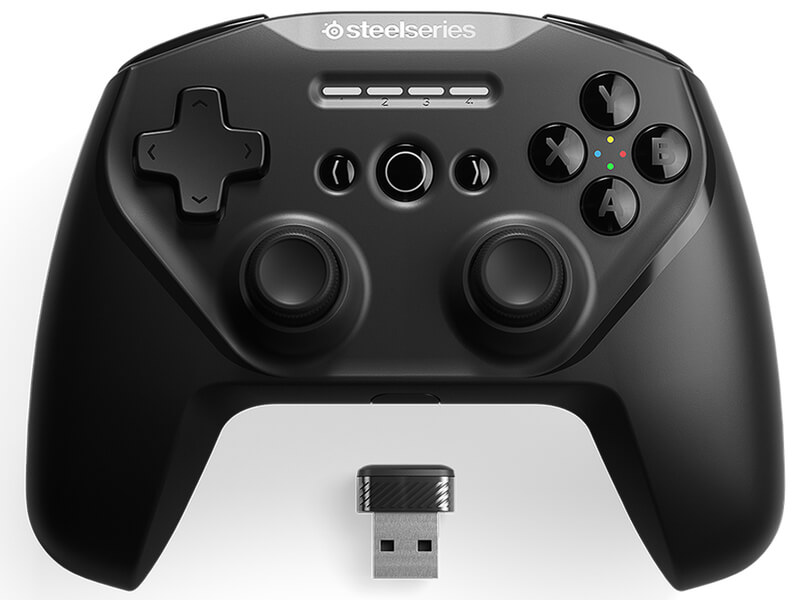 The SteelSeries Stratus Duo might seem like a controller made specifically for mobile and VR headsets, but it's also a solid option for gaming PCs. For $60 this wireless gamepad comes with its own 2.4 GHz dongle included and it even has a built-in battery that's rated for 20 hours of gameplay.
Windows 10 automatically recognizes the Stratus Duo as an Xbox controller, so no need to remap buttons. The only thing this controller lacks is rumble, but if you don't mind the missing haptic feedback, the SteelSeries Stratus Duo is a great controller you can use with a lot of other devices making this number 10 on our best game controllers for PC in 2020!
11. The Switch Pro Controller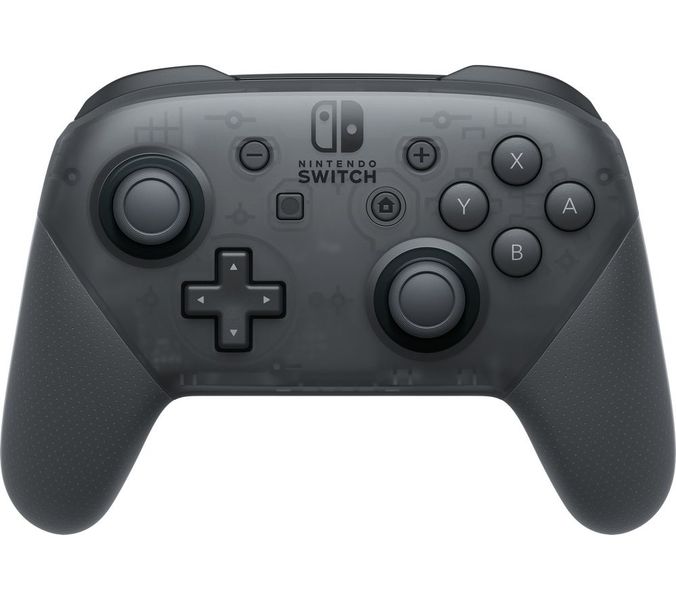 This is one of the best game controllers for PC in 2020 to buy. Like the DualShock 4, getting this controller to work the PC is easy with a wired connection, but going wireless requires a few hoops to jump through.
Good news is once you've got it paired properly over Bluetooth, Steam will automatically recognize it as an Xbox One controller with all the button mapping done for you. However, if you're playing games outside of Steam, you're going to need 8BitDo Wireless USB Adapter to make the Switch Pro Controller act like an Xbox One gamepad.
12. 8BitDo's SN30 Pro+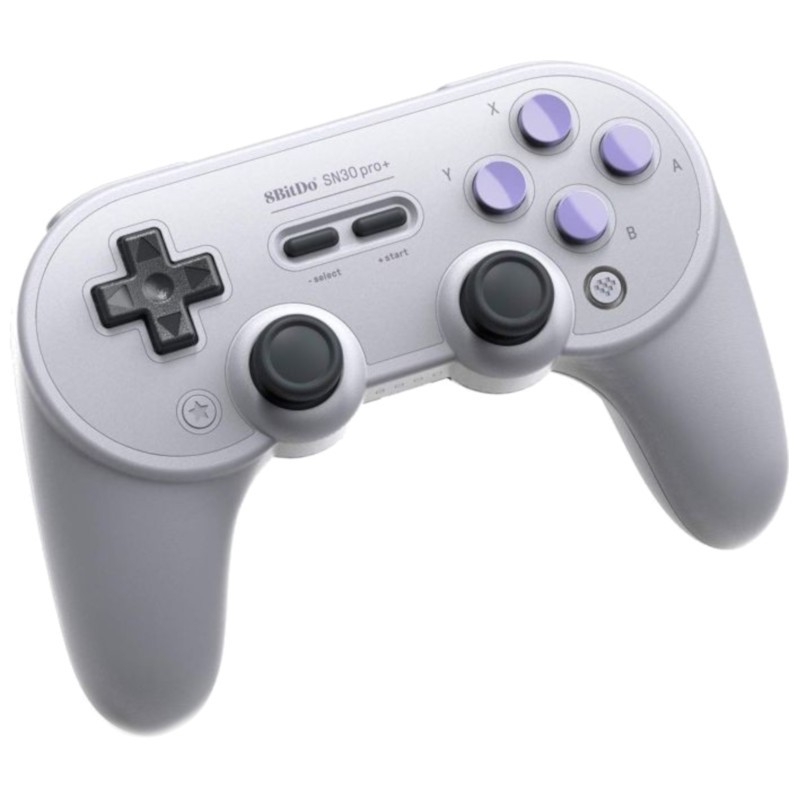 Another great true alternative to the Switch Pro Controller is second to last on our list of the best game controllers for PC in 2020 to invest in that makes sensible compromises is the SN30 Pro+. For $50, it's a no-brainer.
It works not only with Nintendo's hybrid console but Windows, mac OS, Android and Raspberry Pi too.
Playing retro games basically demands an old-school controller and 8Bitdo is one of the best companies making them these days. The 8Bitdo Sn30 Pro is the company's best and most well-rounded controller that takes after both the classic SNES and Wii Classic controller. Between the cross-shaped D-Pad and four traditional face buttons, you should feel right at home playing Secret of Mana or any retro game available legally on the PC. Meanwhile, the 8Bitdo Sn30 Pro's pair of joysticks and triggers will let you play any games from the PlayStation-N64 era as well.
Ergonomically, some prefer SN30 Pro+ over the official Switch Pro Controller. The handles are longer and don't dig into the palms as much during long play sessions. The face buttons depress nicely and the D-Pad is practically identical to the one that shipped with the original Gameboy and SNES controller. The SN30 Pro+ is lighter than the Switch Pro Controller, I appreciated its scant weight whenever I threw it into my backpack. Unlike the Switch Pro Controller, the SN30 Pro+ has analog triggers that know how far you've pressed them. Unfortunately, most Switch games treat them as digital inputs  still, they're nice to have for PC and Mac sessions. You can wave the SN30 Pro+ around to perform basic motion controls. The experience is obviously inferior to a pair of Joy-Cons but the SN30 Pro+ has one huge trick up its sleeve that makes up for almost all of its shortcomings: customization.
Drawbacks due exist: It doesn't have a headphone jack and the pad doesn't support PlayStation 4, Xbox One, iPhones and iPads, though 8BitDo has hinted that it's working on support for iOS 13.
13. Razer Wildcat for Xbox One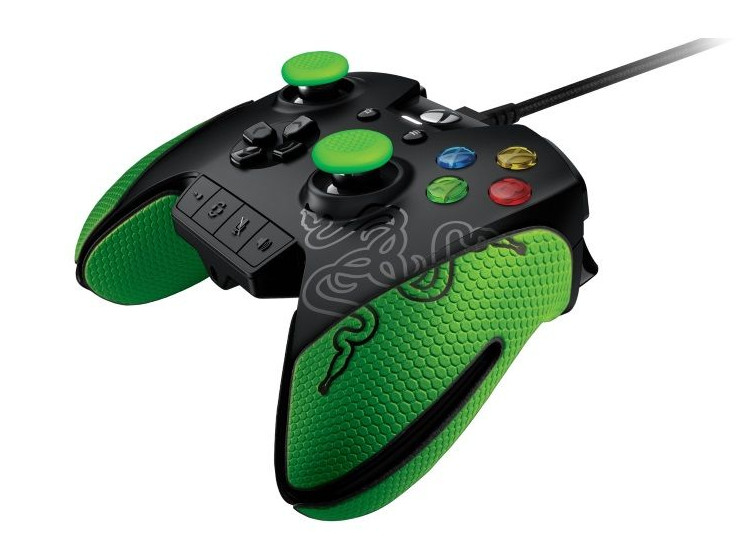 The Razer Wildcat is a great yet pricey Xbox One gamepad outshined by Microsoft's own high-end Elite Wireless controller. Lastly on our list of the best game controllers for PC in 2020, Razer offers its own elite Xbox One $286.00 at Amazon/PC gamepad in the form of the Wildcat that feels good in your hand and is very responsive. However, it's strictly a wired gamepad, and for the same $149.99 price tag you, can get the first-party Elite controller and have the option to cut the cord whenever you want. If the Wildcat cost half as much as the Elite, it would be a viable, premium wired gamepad to consider, but as it stands it simply doesn't justify its price.
That being said, the Wildcat feels very responsive, as is to be expected with a high-end, wired gamepad. Razer promotes the Wildcat as a gamepad for eSports similar to arcade fight sticks for gamers who actively compete. Serious competitors might favor the wired-only design for the milliseconds of lag the connection might shave off, but most gamers won't notice a difference in responsiveness between the Wildcat and the Xbox Elite Wireless Controller.
However, it also costs the same $150, with no wireless option (the Elite controller can work as a wired controller with the included USB cable), and applying the included grips can result in an uneven and cheapened feel. The Wildcat would be a compelling option at half the price, but as it stands, it just can't compete with Microsoft's own Elite gamepad.
In short, it is comfortable, the buttons feel natural, has good build quality and customizable triggers.  But it is expensive and there's no wireless option. Fewer customization options than Xbox Elite Wireless Controller. Custom triggers/bumpers and regular controls must be mapped separately. Included grips are difficult to apply.
Conclusion
For some of you who have been thinking about investing in the best game controllers for PC in 2020 know that PC gaming is just as much about playing games that their best possible quality with experience games at ultra-wide and super-wide aspect ratios unobtainable on the consoles, or just having the highest, silkiest frame rate possible. While there are lapboards to bring the true PC gaming experience to your living room, the best game controllers for PC in 2020 will keep things super casual and comfortable.