Want to crush the competition at FPS gaming with the best wireless gaming mouse out there?
Typically, a good gaming mouse is defined by an ergonomic design, quick response, accurate sensor and customizable buttons that would satisfy your requirements.
However, a good mouse for FPS gaming needs to have more than just that. Connectivity is vital, so is battery life. A top-up on these features and the luxury of wireless charging would help make the ultimate wireless experience for every FPS gamer.
If you've decided that it's time to get rid of the wired clutter on your desk, here are the top 10 wireless gaming mice for FPS gaming.
1. Logitech G502 Wireless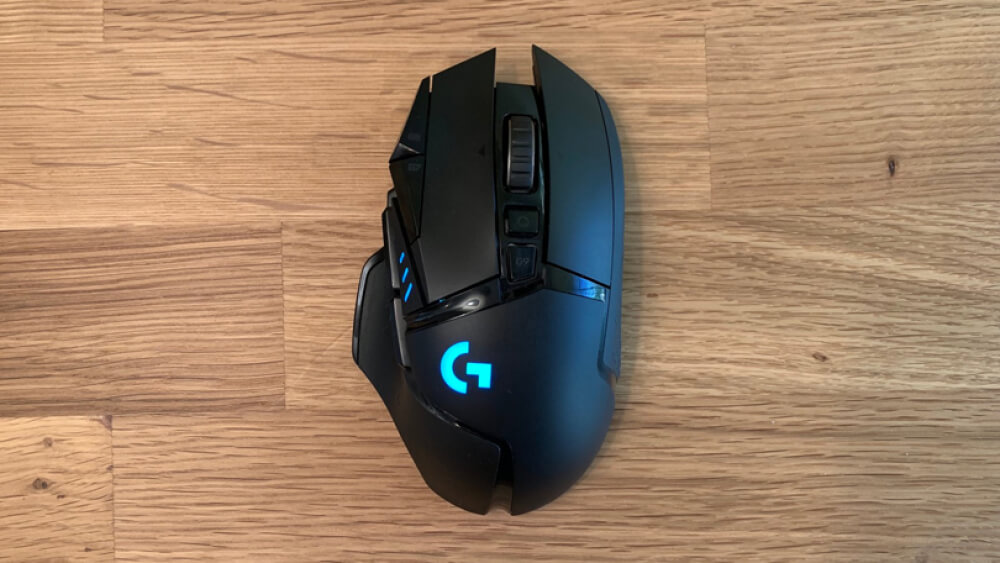 The Logitech G502 Wireless is comfortable, quick, fits the hand and has everything you would need from a wireless mice. Priced a little on the higher side, it stands at the top of every list for gaming mice.
Logitech took some wise decisions, ditching the awful predecessor name was the first step. Although seriously, pairing the wireless mouse with PowerPlay Technology was a wise decision. With the PowerPlay mat, it remains charged the entire time and that keeps response speeds at the top of its game. Even without the mat, this mouse is designed for a play time of around 50-60 hours.
The mouse is compatible with Logitech's G Hub software for all kinds of customizations. Everything, ranging from the lights to DPI sensitivity is adjustable. Moreover, the option to create profiles makes it even more convenient than ever.
This mouse really has the entire package, also, as an add-on there is always a detachable cable to connect to your PC directly if you ever feel like it's not quick enough.
Pros:
Great design
Wireless charging compatible
Weight adjustment
Cons:
Expensive
Weight adjustment is not gradual
Specifications:
DPI: 16,000
Sensor: Optical Hero 16K
Battery: 50 hours (Approx.)
Buttons: 11
Ergonomics: Right handed
Weight: 114g
Polling rates: 1000Hz
LED Zones and Colors: 2 zones- 16.8 mil. Colors
2. Logitech G305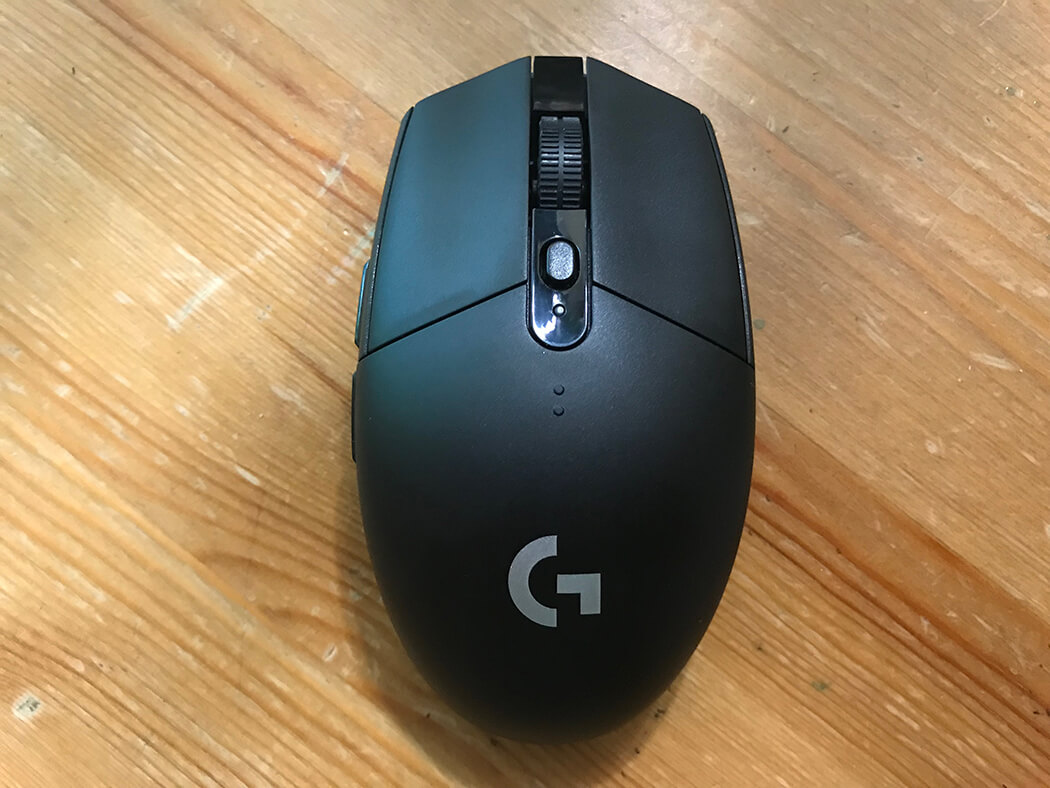 The Logitech G305 is a rather straight-forward mouse. The sleek design with the choice of matte shades of black and white makes it one of the best looking wireless mice out there. From a usage point of view, the G305 is an ambidextrous mouse, which means it is suitable for both right, as well as left handed people. It fits well in the palms of the large-handed, and is just right for the small handed people as well. The simple design also makes it very portable.
Overall, it is a well-built device. Logitech claims it to be a high-end mouse. Since it has a low click latency, it is best suited for FPS gaming where milliseconds matter. The G305 also has a wide customizable CPI range to fit the needs of any user. To top it all off, it has a 200 hour usage span on a single AA type battery.
Pros:
Comfortable
Sleek design
Ambidextrous
Inexpensive
Portable
Extremely good battery life
Cons:
No bluetooth connectivity
Requires AA batteries
Specifications:
Sensor: HERO Optical
DPI: 200-12000
Polling rate: 125-1000Hz
Weight: 96g
Ergonomics: Ambidextrous
3. Corsair Dark Core RGB Pro SE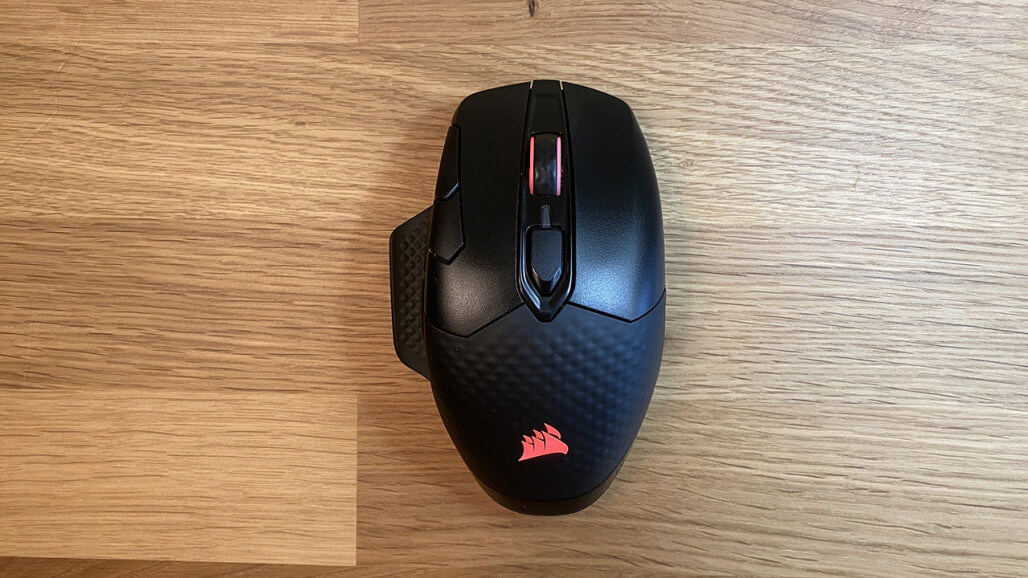 This mouse made its first appearance in 2018, and since then it has been a favorite to many gamers. It comes with 18000 DPI sensitivity and a 2000Hz hyper-polling technology. It is also compatible with Qi wireless charging, which means with a Qi wireless charging supported mouse pad, you will never run out of battery. However, the mouse is built to run 4-5 days without charging in case you do not have the Qi mouse pad.
The weighty mouse's textured grip might feel a little unusual to the hand. Its large build design may give the smaller handed only a palm size grip, but with this mouse, it's a good deal. The latest upgrade to the mouse, has featured a type C port which is really cool.
Overall, the mouse comes with great performance and even better features, out of the box. It's great for all MMOs and FPS', and if you're a pro gamer, this mouse is a good deal.
Pros:
8 button smart layout
Qi compatibility
Type C connectivity
Clean design
Cons:
Unusual texture
Doesn't favor fingertip grip
Battery life is not the best
Specifications:
Sensor: Optical
18000 DPI
Polling rates: 2000Hz
Buttons: 8
9 RGB Zones
Connectivity: Bluetooth and wired
Weight: 133g
Ergonomics: Right-handed
4. Razer Basilik Ultimate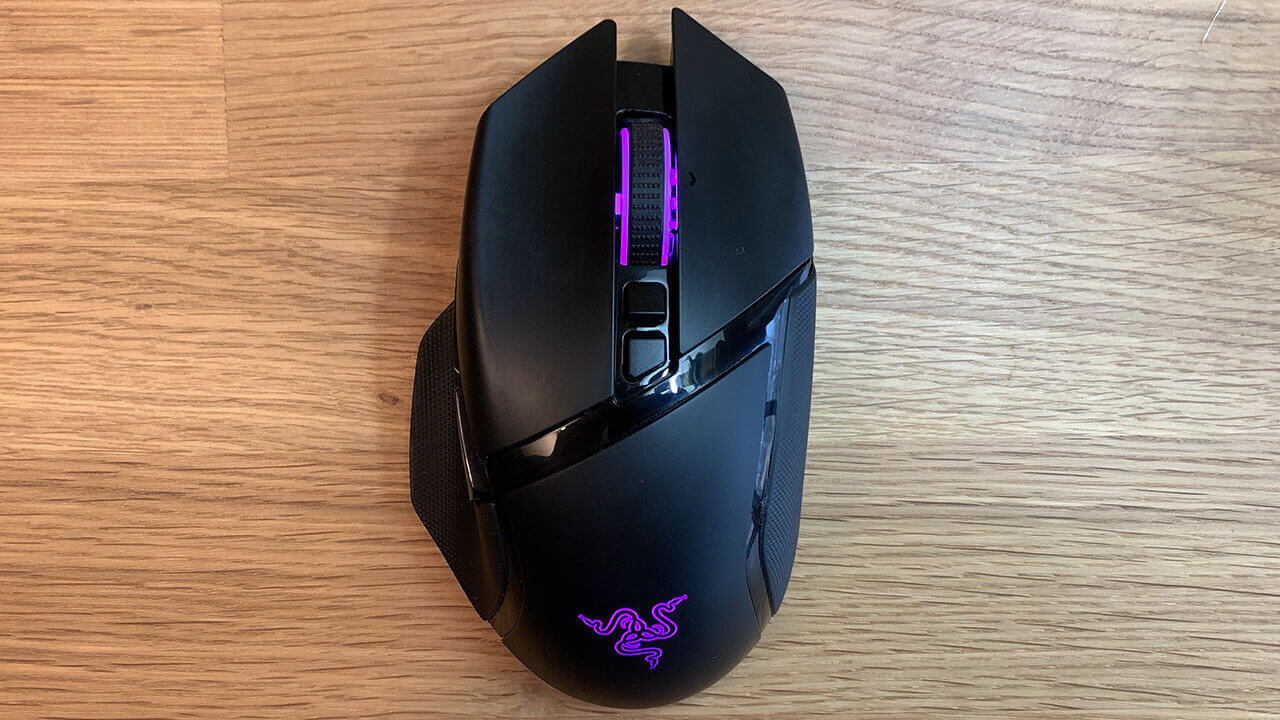 The Razer Basilik Ultimate might just be the ultimate gaming mouse. This model actually holds up quite a stiff competition against the G502 which is considered the best in class. It comes with great ergonomics and a plethora of customizable buttons and has 14 RGB zones. The mouse has a small extension on the left for a thumb rest which gives a great feel.
The unique features in this mouse includes a sensitivity clutch placed far up top. The DPI adjustments are placed right under the scroll wheel and there's a rubbery texture grip on the sides which make it feel amazing in the hand. You can adjust the scroll wheel resistance with a smaller wheel placed on the underbelly of the mouse.
The Basilisk Ultimate is satisfyingly weighty in the hand with a 107g load. The wireless USB mouse has a type A adapter which fits in the bottom of the mouse. This keeps the connector safe for gamers who are prone to losing small things.
Finally, this mouse comes with about 20 hours of battery with full use for intense gaming with all the RGB zones lit up to its fullest. Although it claims about 80-90 hours with no lighting. This can be further extended by setting the threshold when the mouse enters low-power mode. The charging methods include a USB cable or a dock which comes with RGB lighting too.
Overall, the Basilisk Ultimate is the whole package. It goes without saying the device isn't flawless but the pros do outweigh the cons, and for the price it comes at, it is safe to say the device is a great bargain for FPS gamers.
Pros:
Feels great, amazing grip
Supports dock charging
Wheel tilt support
Sniper button
Wheel resistance control
No input lag
Long battery life
Optical sensor for buttons making it incredibly fast
Good software support
Cons:
Not ambidextrous
Expensive
Specifications:
Senor: Razor focus, optical
Sensitivity: 20,000 DPI
Polling rates: 1000Hz
Buttons: 11
14 RGB Zones
Weight: 107g
5. Logitech G604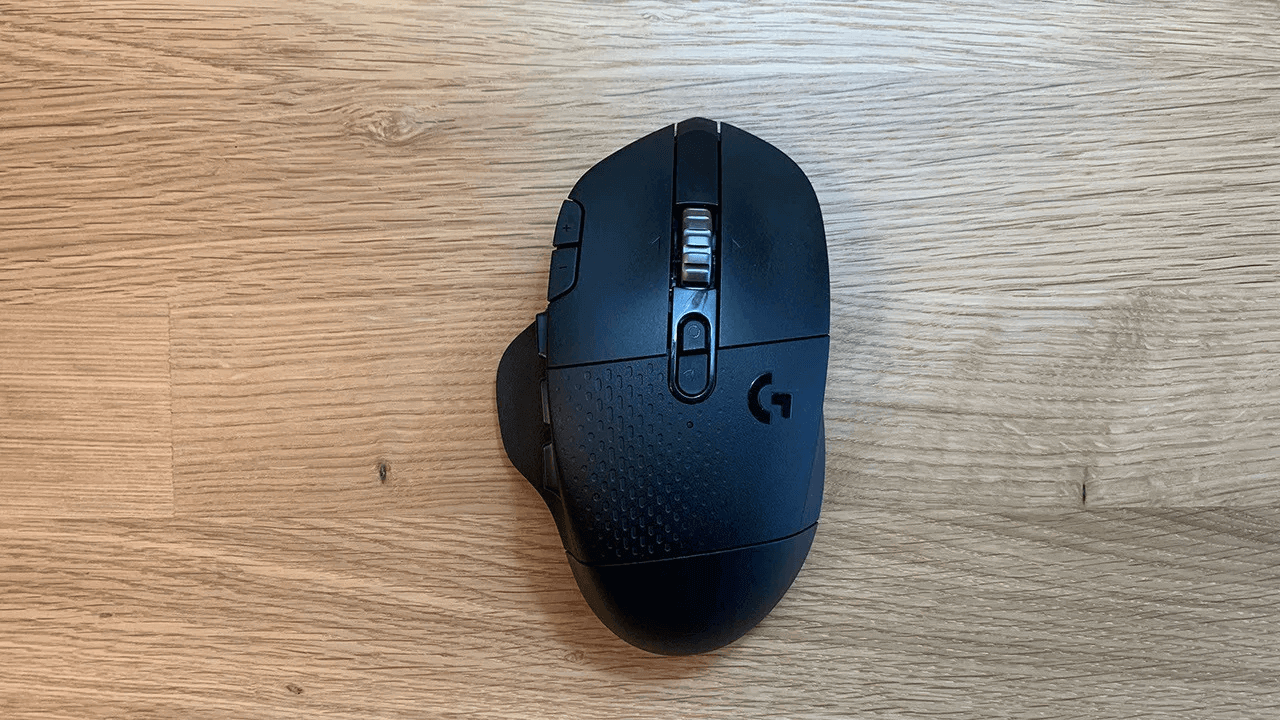 The Logitech G604 is actually suited for a wide range of purposes. It fits the needs of people whether they're making their way around work at an office or they're a sharp shooter at CS:GO. The low click latency ensures no lag in responses and the 6 programmable buttons come with a thumb rest to keep your hand comfortable for a prolonged period of use.
Although, the long shape of the mouse doesn't come in favor of people with smaller hands. If you're comfortable without the fingertip click, this mouse should just satisfy all your needs. Also it should last you about 200 Hours with a single charge.
Pros:
Thumb buttons
Ergonomic
Both wireless and USB connectivity
Long battery life
Suits both office and gaming purposes
Scroll wheel tilt input
Cons:
No rechargeable battery
Not a fully gaming oriented mouse
Slippery base
Not ambidextrous
Specifications:
Ergonomics: Right handed
Buttons: 15
Sensor: HERO 16k optical
Connectivity: Bluetooth, Wireless
Battery: AA Size-200 hours
Sensitivity; 16,000DPI
Weight: 136g
6. Logitech G Pro Wireless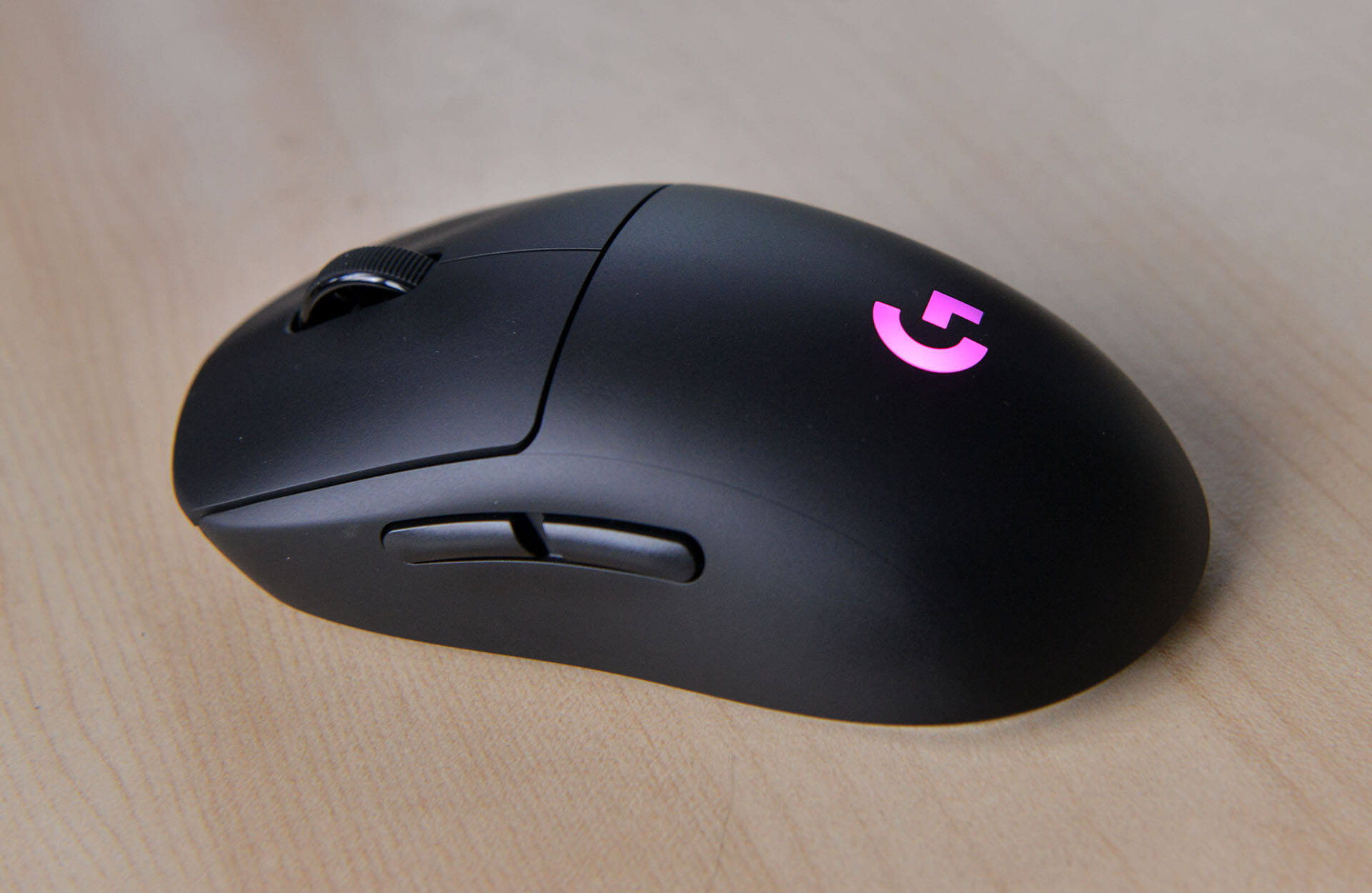 Unlike the Logitech G604, the G pro wireless is much more gaming oriented. The mouse is also very versatile. It is customizable to anything you need it to do and packs amazing performance.
Its ambidextrous design and nice shape and size fits the hand really well. It is also suitable for all hand sizes. The 8 button layout proves to be effective and it's especially useful for FPS gaming. The RGB Zone lies only on the logo, although it seems less it doesn't compromise on the aesthetics of the setup. The matte plastic seems to come with good build. The GHub software is easy to use and smoothly customizes the buttons. As an added advantage, the mouse is easily portable since it holds the USB receiver in the underbelly.
Pros:
Sleek design
Easily changeable parts
Accessible software
Light-weight
Portable
Ambidextrous
Cons:
RGB zone only on logo
Disturbed DPI button placement
Priced on the higher end
Specifications:
Sensor: HERO 16k Optical
Buttons: 7
Sensitivity: 16,000 DPI
Weight: 80g
7. Asus ROG Spatha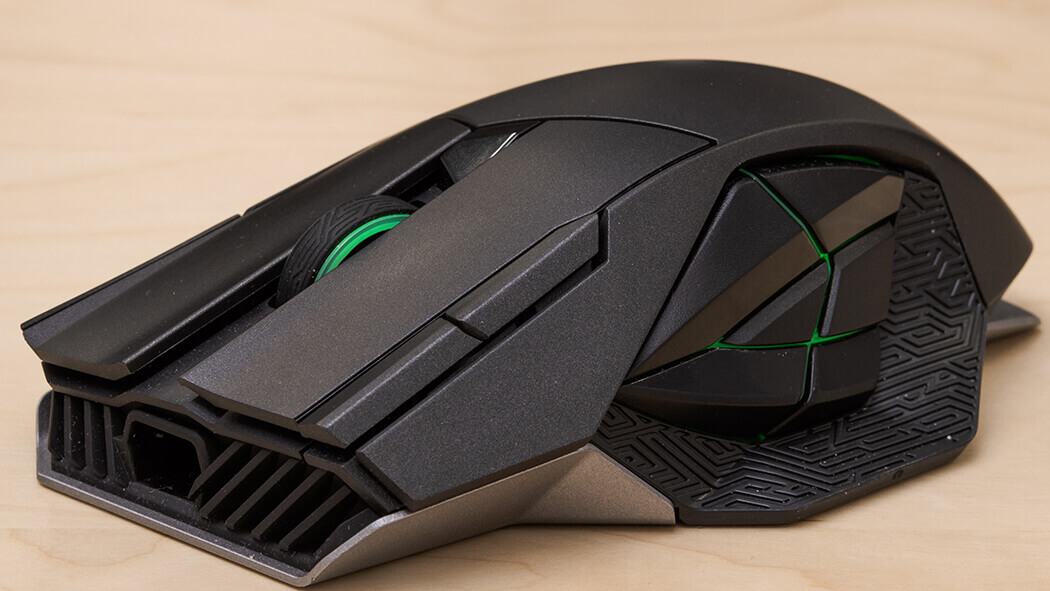 The ASUS ROG Spatha never fails to grab your attention with its unique design and shape. It doesn't have as many buttons as its competitors, although the large button design makes it much easier to use. It is a large sized device with a very peculiar shape and angular design.
The mouse has low latency and hence does the FPS gaming job quite well. The USB receiver also acts as a charging base. Although, its large design doesn't help it fit well in laptop sleeves, and hence makes it less portable.
Overall, it's a good mouse and if you're really impressed by the ROG design and NEED to have the complete kit, it's for you.
Pros:
Unique catchy design
Fits well in the hand
Large buttons
Easy to use
Long battery life
Well built
Cons:
Expensive
Less buttons
Uncomfortable for small handed
Less portable
Specifications:
Sensor: Optical
Sensitivity: 16,000 DPI
Speed: 150 IPS
Polling rate: 2000Hz
Wireless dock
Weight: 175g
8. SteelSeries Rival 650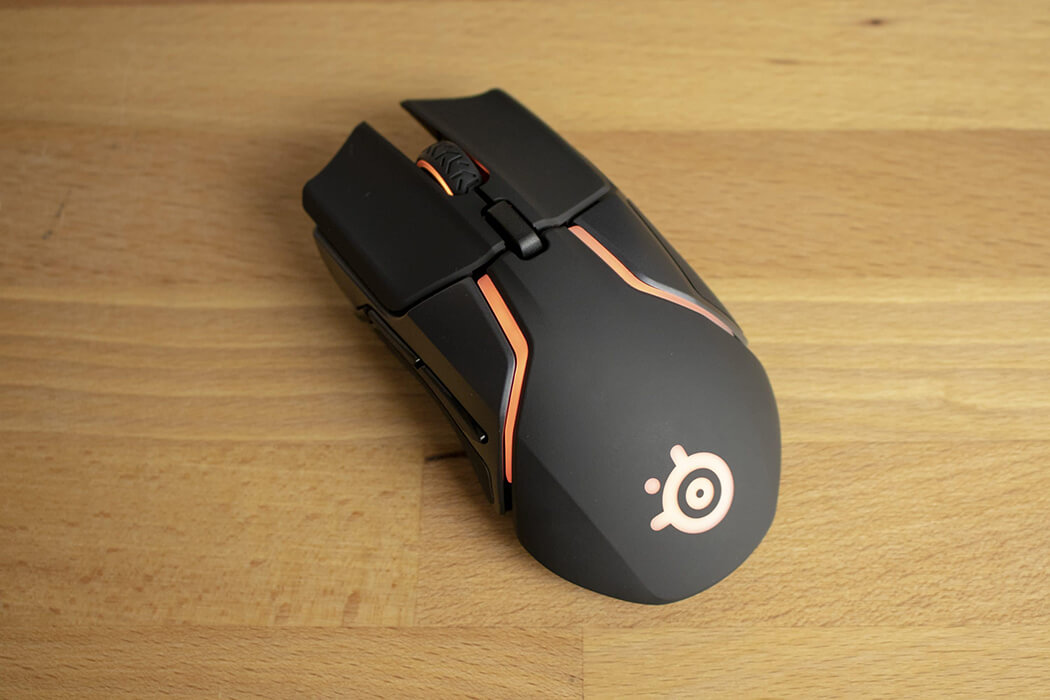 The Steelseries brand hasn't always been known for their work with mice. However, this time with the Rival 650 they've really done an admirable job. The mouse is so well designed, ergonomic and comfortable in the hand. The sensor proves to do well with accuracy and performance is impeccable.
The feature to notice would be the TWO SENSORS. That's right, this mouse comes with two sensors, one to track movement and the other to sense lift-off. These prove to do a good job. The other unique feature is the 8 added weights. This adjustable feature adds a up to a solid 32g to the build.
Overall, the Rival 650 does a good job. It has 7 buttons and 8 RGB zones. The soft touch plastic gives the build a permium finish and gives it a good in-hand feel. Adding on, it has amazing software support and a decent battery life. The brand claims 24 hours continuous usage on a single charge. Also, a fast charging feature claiming 15 minutes of charge giving 10 hours usage time.
Pros:
Comfortable
High accuracy
Software support
Featuring two sensors
Adjustable weight system
Dual sensor system
Plenty of customizable buttons
Cons:
DPI buttons seems disruptive
Not ambidextrous
Specifications:
Senor: SteelSeries TrueMove 3 optical + Depth sensor
Sensitivity: 12,000 DPI
Speed: 350+ IPS
Buttons: 7
Ergonomics: Right Handed
8 RGB Zones
Weight: 121-153g
9. Razer Viper Ultimate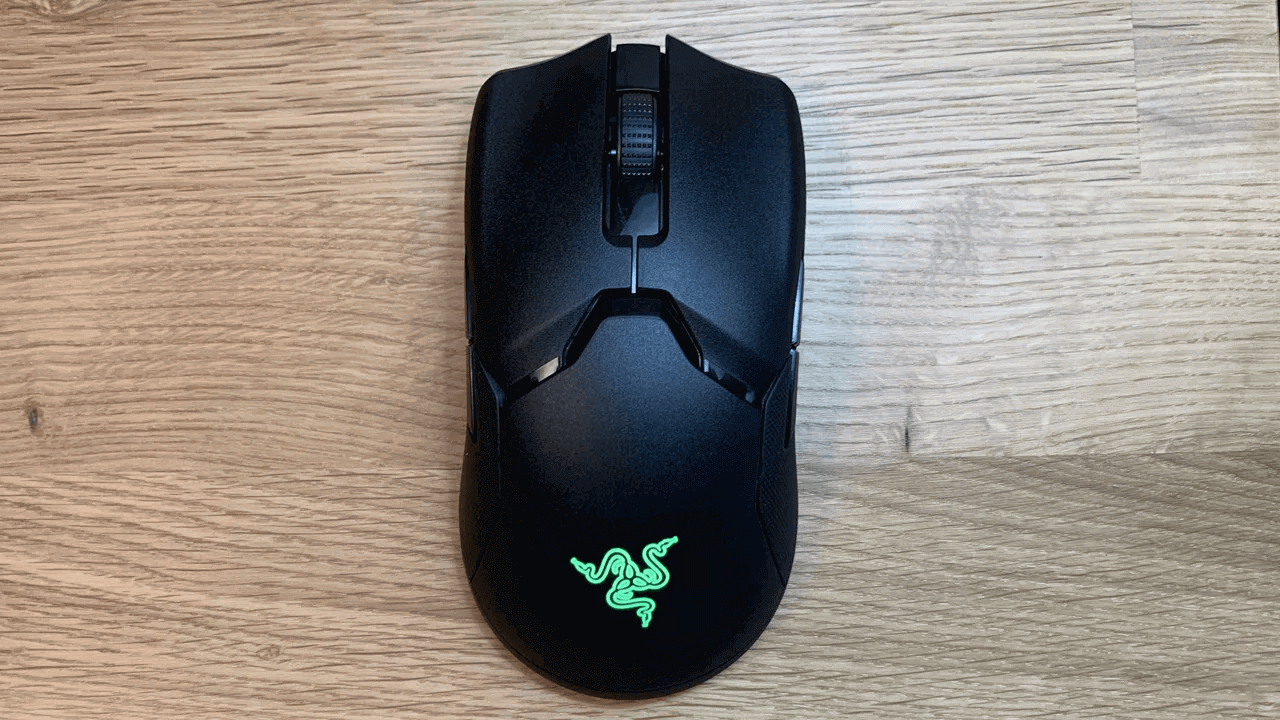 The Razer Viper Ultimate, brought to you by the same brand that brought us the Basilisk Ultimate. This mouse has a wide range of usage, it can be used for office purposes as well as gaming. It has excellent performance when it comes to FPS gaming too. Low latency is a must have for a gaming mouse and this does it really well.
It has the perfect amount of utility with 2 accessible buttons on each side. The overall build is small and hence makes it portable. Adding on, the charging station acts like a range extender.
Overall, this fits the requirement of a casual FPS gamer and can fit your everyday usage as well. The portable design supports the cause and at 75g, the mouse can be tossed right into your laptop bag.
Pros:
Comfortable
Ambidextrous
Wireless charging
Sharp design
Low Latency
Portable
70 Hour Battery
Includes dock charging
Cons:
Expensive
No Bluetooth connectivity
Specifications:
Sensitivity: 20,000 DPI
Sensor: Optical
5 profiles on memory
Speed: 650IPS
Weight: 74g
10. ASUS ROG PUGIO II Wireless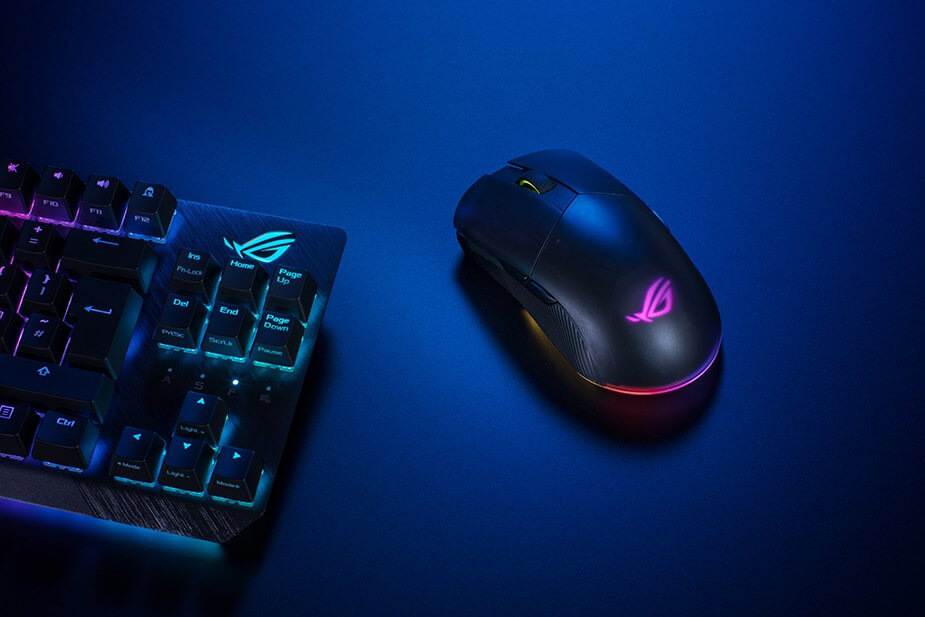 The ASUS ROG PUGIO II seems like a decent deal compared to the ROG Spatha. The ambidextrous design supports both right and left handed users. The transparent shell with the RGB zones looks really catchy and gives a vibe straight out of the 90s.
The mouse features a tri-mode connectivity – wifi, bluetooth and wired. It has changeable OMRON button caps and switches, separate RGB and DPI profiles eliminating the need for software, although ASUS Armory II software works smoothly. Overall, Pogio II is a great mouse for FPS gaming.
Pros:
Ambidextrous
Tri-mode connectivity
Transparent panel
Changeable buttons
No need for software
Amazing performance
Cons:
Disruptive DPI button
RGB plate switching process is complicated
Complicated button cap changing process
Specifications:
Sensitivity: 16,000 DPI
Speed: 400 IPS
Polling rate: 1000Hz (WiFi)/ 125 Hz (Bluetooth)
Weight: 100g (without cable)
How we performed our tests: FPS Gaming Mouse
There are literally thousands of wireless gaming mice out there and identifying the best-suited ones for FPS gaming was no easy task. We made a list of the characteristics that would make a mouse good for FPS gaming and further did some standardized testing to come up with a top 10 list.
To choose the best performing mice for FPS gaming, we looked for:
Good ergonomics:
Any mouse, used by a gamer would be subjected to a long period of continuous usage. So, it needs to be comfortable to be in your hand for long hours.
Low input lag:
Since these mice will be used for competitive FPS gaming, the player would expect almost immediate responses to their clicks. This needs to be prioritized and potential risks such as a bad wifi receiver or a resource hungry mouse which consumes too much power in a limited time would be a no-go.
Buttons:
Other than the two standard buttons and a scroll wheel, any gamer would definitely expect more functionality to help them in an FPS game. These buttons not only need to exist, they also need to be accessible in a quick shot and be customizable to do anything the user needs to. Such features would be necessary to rank up.
DPI:
DPI stands for dots per linear inch, it basically quantifies the sensitivity of the mouse. The sensor in the mouse needs to detect the slightest movement and be able to translate this on the screen as required by the user. The higher the DPI the better. The DPI also needs to be adjustable for the same reason.
Weight:
Weight, although not seeming like an important component, plays a very important role in the ergonomics of the mouse, as well as the user response time. The mouse needs to be just the right weight, too less weight and the mouse might just lift-off during usage and too much weight might result in a response lag on the user end.
These five basic points are a must-have and helped us narrow down on some of the best wireless mice for FPS gaming.
These mice are tested against each other in the most similar environment possible. They're used to play the same game on the same model of laptops simultaneously. The games we tested these on are CS:GO, Battlefield and COD.
We hope our list helped you find the best mouse to take your FPS gaming to the next level.