Images on webpages often fail to load and appear broken if you have an unstable or slow internet connection. When it happens, most of the popular browsers (except Firefox, it simply shows the title of the image) shows a broken image icon instead of the original image. If you are using chrome web browser which doesn't have the 'reload image' option built-in, it will be a real irritating problem to you.
The only way to load that image which failed to load is to reload the entire web page. This will take time since you are already on a slow connection which caused the image loading failure in the first place. Who knows if the image loads this time, obviously it is a waste of bandwidth too. So, reloading the entire page isn't actually a solution. What you need is something that can reload just the image that failed to load. Firefox is my favorite browser and it handles this kind of situation with an easy to access context menu entry (opera has this feature too).
Whenever you find a broken image on Firefox or Opera, you could just right click on the broken image and choose 'Reload image' from the context menu. This will make that particular broken image appear magically and you don't have to reload an entire webpage to make this happen. If you are a chrome user and facing broken image issues very often, you must be wondering how to do the exact thing on your chrome too. So let's see how to reload images on chrome browser in a similar way as that of Mozilla Firefox and Opera.
How to reload images in chrome browser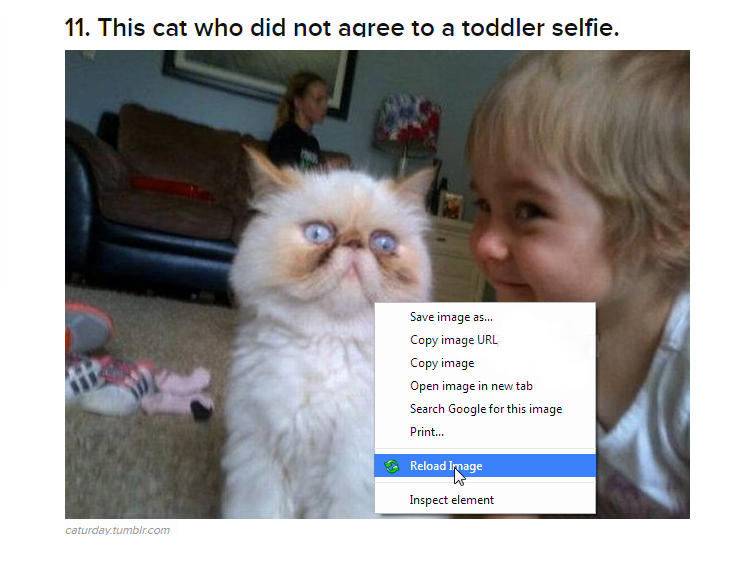 We all know that chrome doesn't have this simple image reloading feature built-in. But chrome does have a huge collection of handy extensions that brings every missing feature to this classy browser. If you need the image reloading feature on chrome browser, all you have to do is go to the chrome store and download the 'Reload image' extension for chrome. Here is the link to get Reload Image , Just install the extension and restart chrome. From now on, you can see a 'Reload image' option in the context menu when you right click on any image. You can also read our post on how to make Google chrome run faster for making your browser even better.
So that's it, all you have to do is install this simple 'Image reload' add-on for chrome and you can bid failed image icons goodbye.