Google is a one-stop solution to all our queries and concerns, needless to mention its paramount importance in our mundane daily lives. You may even wonder what exactly reverse image searching option means, it is simply a Google search feature to search for specific images we have in mind by querying in a sample image instead of traditional text based search. These images can be in your google photos or even in your iPhone.
Reverse image search however can easily be done using our Desktops or laptops. The google site available to our phones are optimized mobile sites and hence the uploading of image option to search images isn't exactly as easy as it is in a desktop or Mac.This, however is not of any hindrance if you know your way around. You can still perform a quick image search on the go without having to sit in front of a desktop/laptop all the time with your iPhone. It would simply require a few extra steps to go about and we are all set .
Here is how you can do a reverse image search using your iPhone: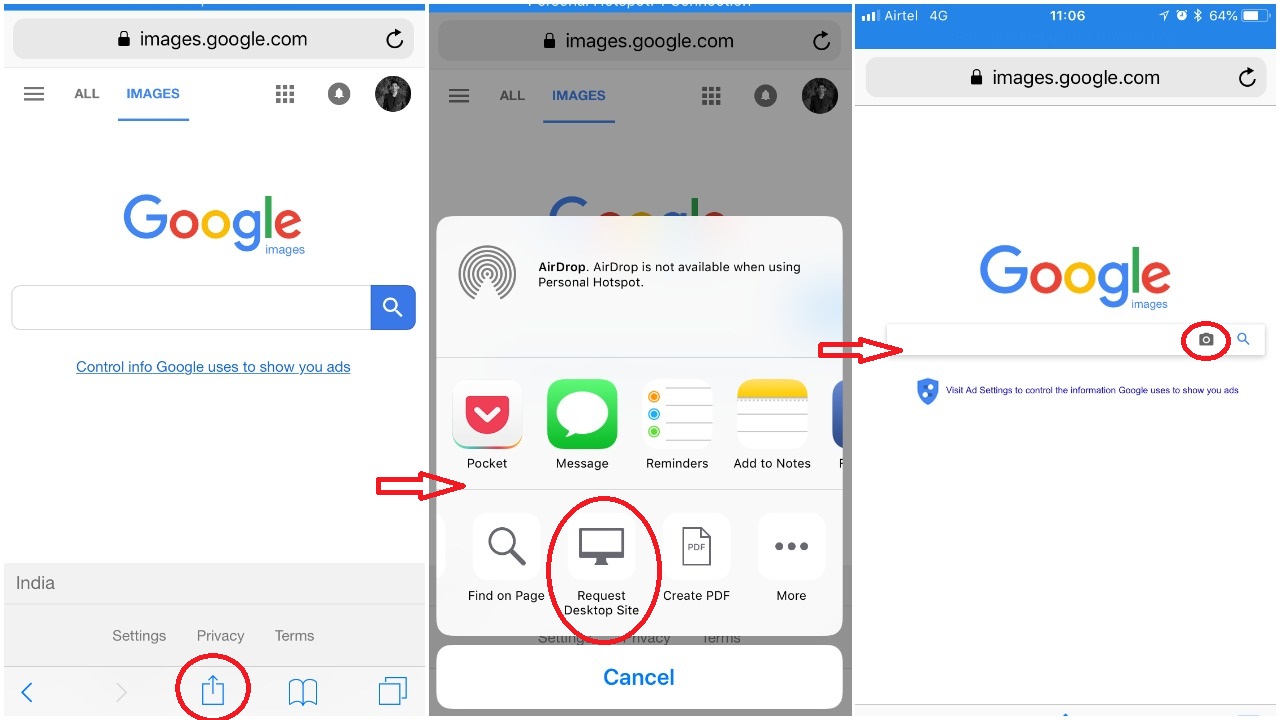 Open safari web browser, the reference here is Safari as it is the default browser in iOS devices. Now type '

images.google.com

', this is Google's image search engine through which we can perform a reverse image search.

At the bottom of the screen, you should be able to see the '

share'

option. Just tap on the icon and this opens up a pop-up with options including

'Request Desktop site'

. Simply tap on this option and it transforms Google's mobile website to the desktop version, which is essential to enable the image upload option.

The desktop version of Google will have an extra camera icon now.
After landing on the page with the

camera

icon, there are two ways to perform image search. It can be done either by providing the URL where the image can be found or by simply uploading your image. Below is an example of the former.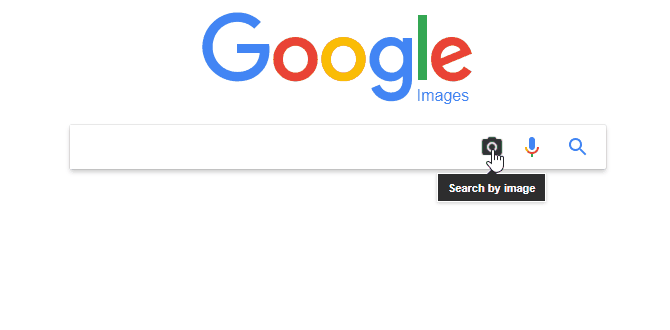 The above example was for the URL option, however we must use the latter option for reverse image searching as the whole idea of this kind of search is to find results based on the image we upload.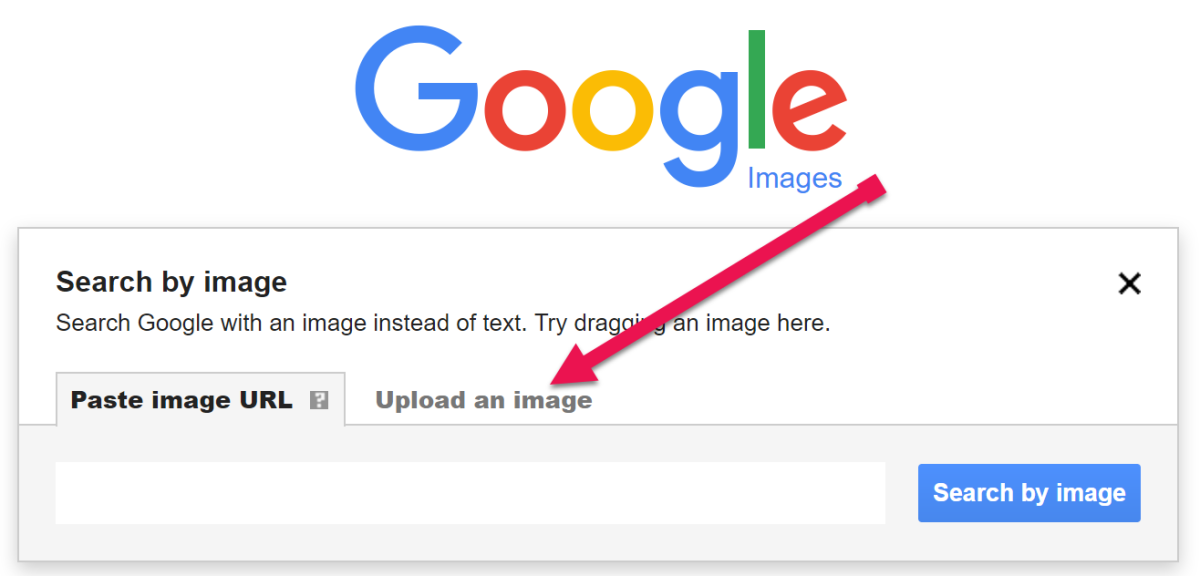 Now clicking on '

Upload an image

' option shows another option called

'Choose file'

which lets us upload images of our choice. It gives a list of options such as taking a photo right now, or selecting existing images from iCloud drive or choosing existing images from the gallery.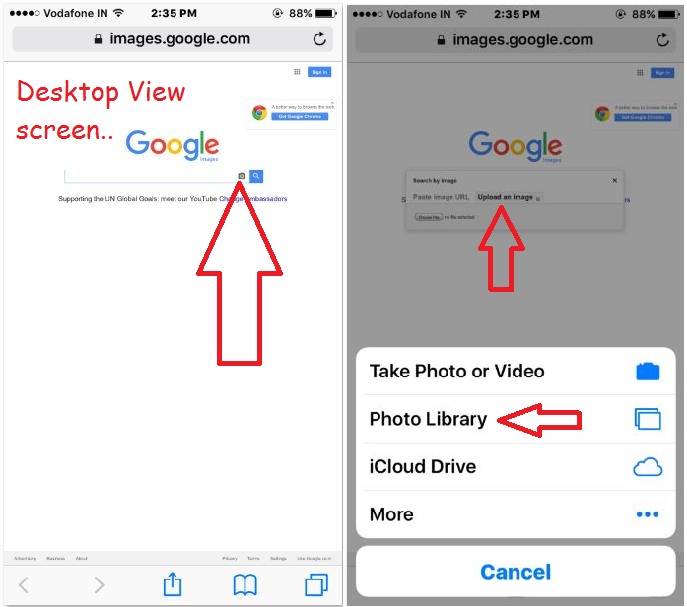 And this how you can enable quick and easy reverse image searching on the go, without having to rely on a PC or a Mac at all times. The search, hence can be visual too and not just text based.
Got tips for reverse image search on iPhone?
If you think there are other cool ways to perform the reverse image search, or if there are any queries please drop in your comments below.
If you're an iPhone productivity apps lover, you can check out our recent post on the top 10 productivity apps for iPhone here.