If subtitles are faster than movie, it can affect your entire viewing experience in a very bad way. It's equally annoying when the subtitles are slower than the movie as well.
In short. although subtitles are handy, it can be extremely irritating if they are out-of-sync with the video. Out-of-sync subtitles simply confuse us and we end up grasping way too less than what we'd have if we didn't use subtitles at all. Fortunately, for those of you who use VLC media player to watch movies, you could use a smart feature in it to sync any subtitle with the video. The only drawback of this feature is that the syncing is temporary. You will have to sync the subtitle with the video every time you want to watch the same movie.However, it still is a life-saver for movie enthusiasts.
How to re-sync out-of-sync subtitles
Let's jump right into the implementation part. Before we get started, I assume that you have already loaded the movie along with its subtitle into VLC Player (This can be done by dragging them both into the VLC interface). Now what you have to do is carefully watch the video and subtitle to find out if the subtitle is running ahead or lagging behind the video. If the movie you are watching is a foreign one, it may be a little difficult task but you can figure it out upon close examination. Like, if the video shows someone running around and screaming, and the subtitles displayed "Help! Help!" 2 seconds before the scene, means that the subs are 2 seconds ahead of the video.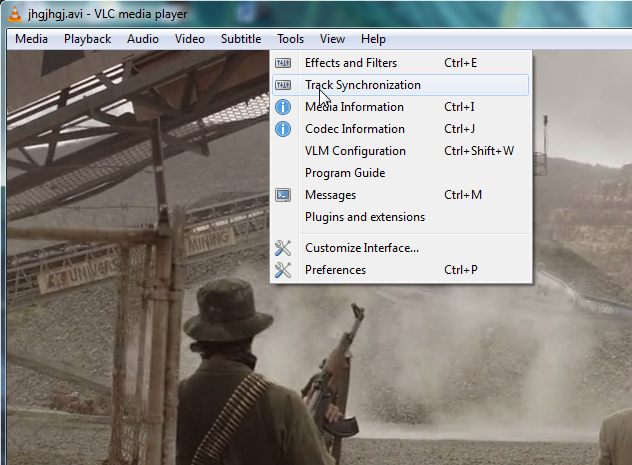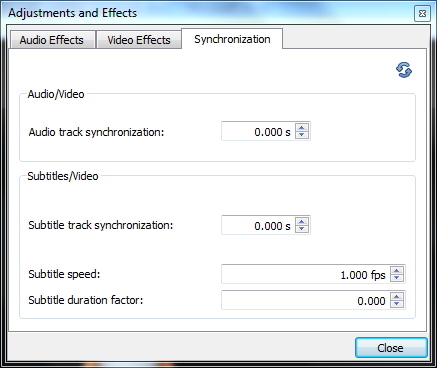 Once you have found the lead or lag of the subs, it is time to synchronize it with the movie. To do this, go to Tools >Track Synchronization. You will see a section called Subtitles/Video  there. We can now start resyncing the subtitles. If subs are ahead of the movie, enter a positive value in 'Advance of subtitles over video'. For example, if subtitles are appearing 2 seconds before the video, you have to input 2.000 s. Although the sync time can be adjusted up to a thousandth of a second, adjustment of tenths will do just fine in most cases. If the subs are lagging behind the movie, you will have to enter a negative value for the seconds. Now click on the Refresh icon above which will let you see the changes instantly.
An easier way to re-sync subtitles in VLC is by using the G/H keys on the keyboard while watching a movie to advance or delay the subs. You can hit these keys any number of times till the subtitles are perfectly in sync with the video.
Usually, the subs would run for the same length of time as that of the movie. But rarely, you may come across a subtitle that runs faster or slower than the movie. The 'Speed of the subtitles' option that you see below is for this. Sometimes subtitles start with perfect sync and go out-of-sync gradually. You can adjust the fps (frames per second) value to increase or decrease the speed of such subtitles so that they run at the same speed as that of the video. You can also read our tutorial on how to use VLC media player as a screen recorder.
The effects of above mentioned procedures are temporary and have to be repeated every time you want to watch that particular video. You have to find subtitles that are in perfect sync with the video if you need a permanent solution. However, I am sure this nifty feature of VLC media player is all you need in most cases. If subtitles are faster than movie, you don't have to put up with it anymore as you can easily sync subtitles with movie using this handy tip.
Here's a bonus read for you: 10 Best Music Players for Windows 10.