Lost your phone? Worried about it being stolen? Use these tools to track your phone before your worst case scenario strikes. Your first basic tip is ensuring that you get the best results which comes from your phone being connected to a Wi-Fi signal but GPS and mobile networks will still manage to pinpoint a fairly accurate location. Secondly, you must also have a Google account for almost all of the tracking services available, whether they are built in or downloaded.
Use Google
A lot of Android phones now come with "Find My Device" formerly known as Android Device Manager, built in. What this basically does is, it automatically tracks your phone's location, so in case it happens to go missing you can log into your laptop or a friend's phone and quickly find out its last known location/call your phone if it's nearby / lock and/or erase your phone if you the worst case scenario has happened.
Keep in mind that the most important thing you can do before this happens is to ensure setting all these things up BEFORE it goes missing. 
Enable Find My Device On Your Android Phone
Google has a proprietary service for finding and managing your device remotely. And your android phones can also have a number of third-party apps designed for finding your smartphone. 
The easiest option is to use  "Find My Device", which is built directly into most Android smartphones through Google Play Services, or can be downloaded from the same, or accessed via the browser. Most devices that have the OS Android 2.3 or later should be able to use Find My Device. What's amazing is that it is as easy as searching "Where is my phone?" on Google, which will prompt the service to start looking for your smartphone (that's when you know you've got a smart smart-phone). Find My Device will use Wi-Fi and GPS to help you hunt down your device. That's why it has the ability to call you, set up a new password, and make your phone ring from afar, along with the variety of other functions it uses for notification purposes. Although you can configure Find My Device well ahead of time, the service should be available in the event you lose or misplace your phone.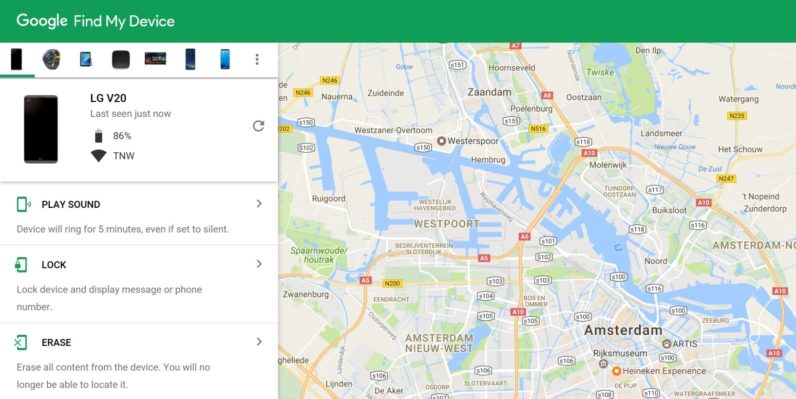 Enable Find My Mobile on Samsung phones

One option for certain Samsung smartphones is the "Find My Mobile" service. The "Find My Mobile " service can be used to locate a missing phone, lock it down,  or even wipe the information and data out completely. But you will need a Samsung account and the Remote Controls options enabled on your phone. If you want to check to see if Find My Mobile is available for your Samsung smartphone, go to Settings > Biometrics & Security. If you can identify the Find My Mobile in the menu, you can easily use the service. Enable the Remote Controls options by going to Settings > Biometrics & Security > Find My Mobile > Remote controls.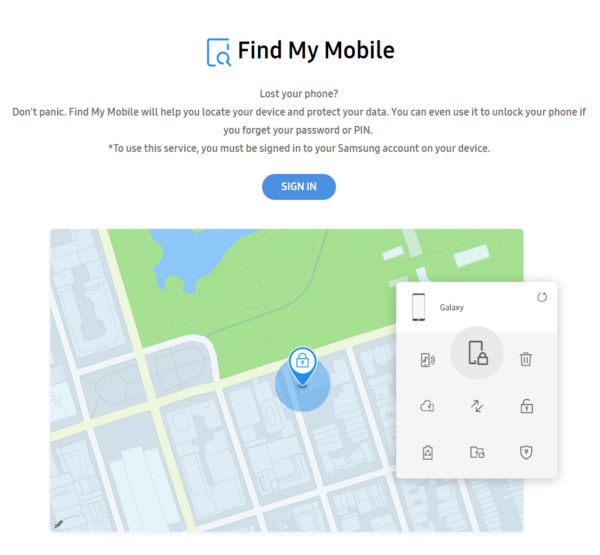 Use Google Home to locate your lost phone

If you have lost your phone, use a Google Home speaker. Within that Google Home speaker, you can use Google Assistant to help find your phone. Ensure that your Android phone is logged into the same Google account as your Google Home speaker and linked your Google account and voice to your Google Home via the Home app. Also make sure that your phone is turned on and connected to the internet.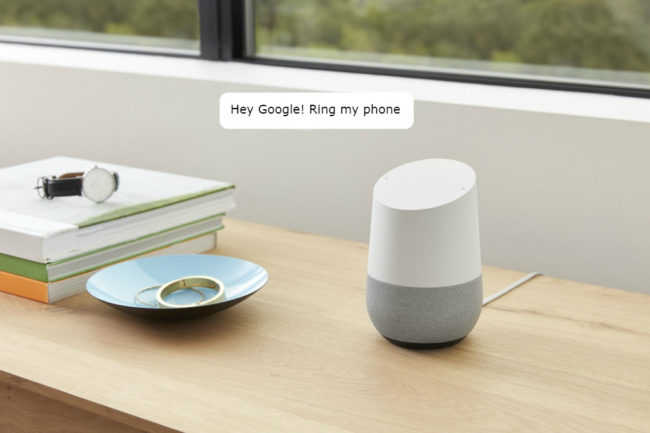 Also have Find My Device turned on, which you should absolutely activate for any Android phone you're using.
As long as your phone is still on and connected to the Internet, all you need to do is say "Okay Google, find my phone," and then Google will confirm which device you want to find and then turn the ringer on, even if you have your phone set to silent!  With Google Home's multi-user support, everyone in your home can use Google Home to find their phones if they're lost as long as they've linked their Google Accounts to Google Home using Voice Match.
Use third-party apps
Google's built-in options are definitely your best bet but there are some third-party options you can also look at. These are the best third-party apps for finding your phone. 
Family Locator
The Family Locator app is a GPS tracker for phones but is especially useful for families with multiple phones in use. You can add your family members as a "Circle" (the app's name for a closed group of people who consent to have their phones tracked in real time). Once your family members appear on live maps within the app as little icons, you can see where everyone is at any given moment.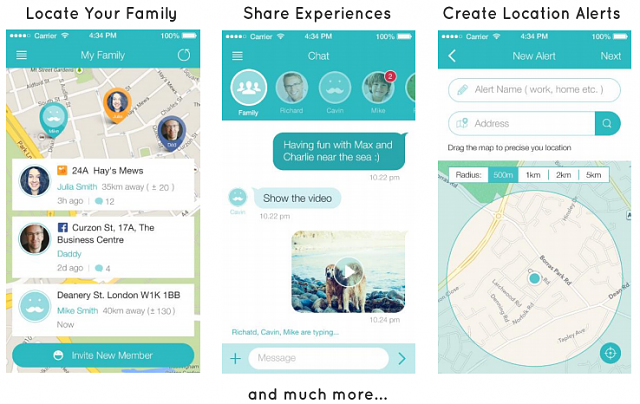 Family Locator also allows you to chat with people in your "Circle" or broadcast a meeting. If a phone from within your Circle is ever lost or stolen, the app will track it on its map. 
Cerberus Anti-Theft
The Cerberus app offers an impressive array of remote control features if you find your phone has been stolen or simply lost.  You'll still be able to call, lock, or erase your phone, and you'll also be able to remotely access your camera or sound a loud alarm from your phone, even if it was on silent mode when you lost it.
The advanced features in this app allow you to hide Cerberus in your app drawer so that it can't be detected if your phone is found or stolen. The best news is that the missing phone will transmit data to you via the Cerberus website or via SMS text from another phone thanks to the Cerberus app.

Prey Anti-Theft
The Prey Anti-Theft app lets you protect three different devices through one download! 
You'll have the option to sound an alarm from your missing phone, take screenshots if it's in use, and lock down the device the moment you realize it's missing! This app is free and doesn't require additional purchases in order to access the high-end features.

Lost Android
Lost Android app will allow you to have remote access to your missing phone via the Lost Android website. Then you'll be able to erase sensitive information if you fear that your phone may never be returned, or send messages to your phone in the hopes of someone finding and returning it.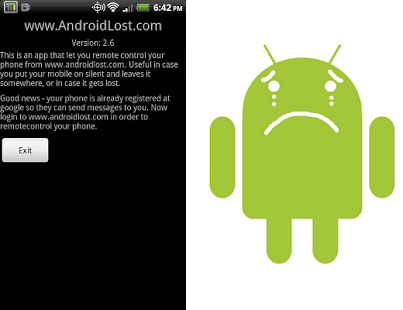 In conclusion, Google's phone location tools are your best bet once you've gone through the process of setting things up ahead of time. Do this if you have any device you care about or has sensitive data stored on it, especially with how easy Google has made it to locate your device should you lose it.