Google's Chome 69 has a brand new, curvy look, but many people actually prefer the good old design of Chrome. Let's show you how to get the old look back.
Chrome has a hidden option for switching between the new and old UI. All you have to do is type
Chrome://flags into the address bar and hit the enter key. Next, look for "UI Layout for the browser's top chrome."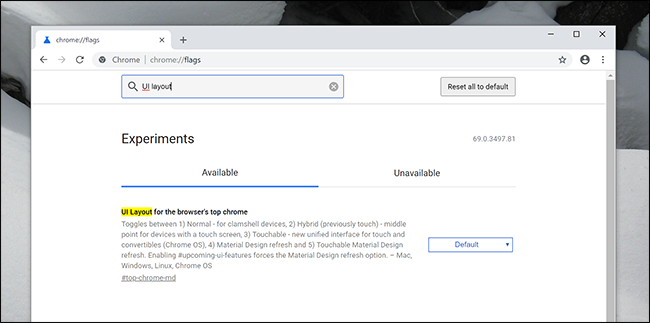 Once you find this setting, simply switch to "Normal" from "Default. Done! Just restart chrome and you have your old sharp edges back. Note that this only affects the UI and not the actual version of chrome you'd be running. Many of the new features in chrome will still work with the old UI seamlessly.
I personally prefer the all new, curvy design, but UI is something that's best left to individual choices. So there you have it. Go ahead and try it out if you aren't particularly fond of chrome 69's design aesthetics. Enjoy!