Infographics have become an increasingly popular way to communicate complex data in an engaging and visually appealing format. In recent years, the number of technology tools available to create infographics has grown significantly. With so many options out there, it can be difficult to know which tool to choose for your project. To make the selection process easier, this article will review the top 7 infographic makers of 2023.
Infographics
Infographics are a great way to convey complex information in a visually attractive and engaging way. With the rise of digital marketing, infographics have become an essential tool for content creators to communicate their message effectively. In 2023, there are various tools available in the market that offer easy creation of infographics with minimum effort.
One of the top infographic makers is Canva, which provides users with pre-made templates and customizable designs. It also offers millions of stock images, icons, and fonts to select from. Another popular tool is Piktochart that has an intuitive drag-and-drop interface along with customizable graphics.
For those looking for more advanced features, Adobe Illustrator can be a good option as it allows complete control over design elements while providing access to vector graphics. Other infographic makers include Venngage, Visme, Easel.ly and Infogram that offer templates suitable for different types of data visualization needs.
Overall, choosing the right infographic maker depends on factors like budget, design skills required and level of customization desired by the user.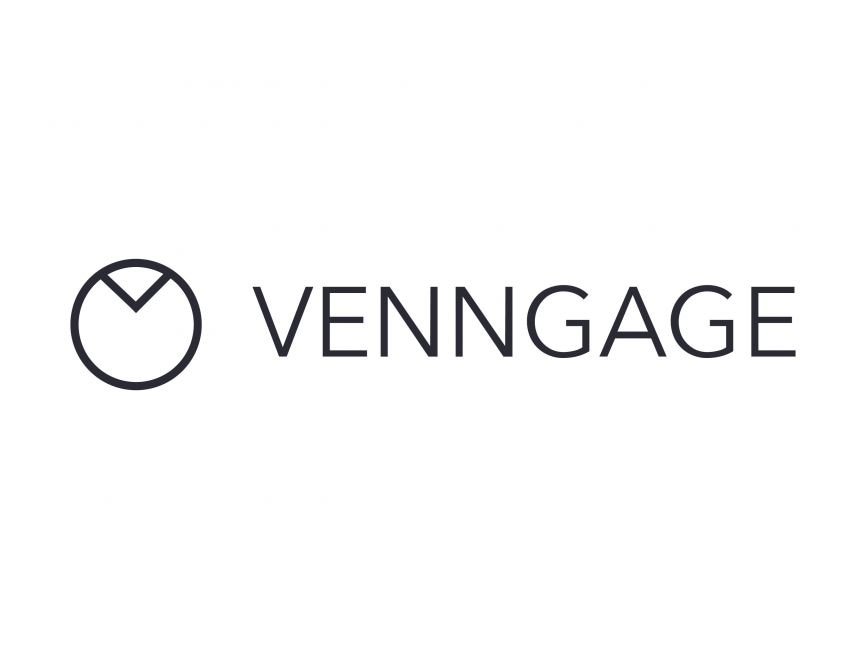 #1: Venngage
Venngage is a cloud-based infographic maker that helps users create visually stunning infographics and data visualizations. With Venngage, users have access to hundreds of templates, icons, charts, and illustrations to make their designs stand out. This platform offers an intuitive drag-and-drop interface that allows even non-designers to create professional-looking infographics in minutes.
One of the standout features of Venngage is its ability to import data from spreadsheets and automatically generate charts and graphs based on the user's specifications. This makes it easy for businesses and individuals alike to turn complex data into compelling visuals that are easy to understand. Additionally, Venngage offers a variety of export options so users can easily share their creations on social media or embed them on websites or blogs.
Overall, Venngage is an excellent choice for anyone looking for a powerful yet user-friendly infographic maker. With its extensive library of customizable templates and design elements, as well as its advanced data visualization capabilities, this software has everything you need to bring your ideas to life in a visually engaging way.

#2: Canva
Canva is a popular graphic design tool that can also be used to create stunning infographics. With its user-friendly interface and drag-and-drop feature, anyone can easily create professional-looking designs in no time. Canva provides a vast selection of templates, graphics, fonts, and backgrounds to choose from. You can also upload your own images or use the ones available on the platform.
One of the best things about Canva is its versatility. You can use it for various purposes, such as creating social media posts, presentations, flyers, posters, and more. It's also available on desktop and mobile devices for convenience.
Creating an infographic using Canva is straightforward. Simply choose a template or start from scratch and customize it according to your preference. Add icons or illustrations as needed to make data points more visually appealing. With its extensive library of design elements and intuitive features, Canva makes infographic creation easy even for beginners who have little to no experience in graphic design.

#3: Piktochart
Piktochart is an online tool that makes it easy for anyone to create beautiful and engaging infographics. With over 600 templates to choose from, users can customize their designs using a drag-and-drop interface. Piktochart also offers a library of icons, images, and charts to help users visualize their data in compelling ways.
One of the standout features of Piktochart is its integration with other tools like Google Sheets and Dropbox. This allows users to import data directly into their infographic designs, making the creation process more efficient. Additionally, Piktochart offers real-time collaboration capabilities which comes handy when working on team projects.
Overall, Piktochart is a powerful yet user-friendly tool that helps individuals and businesses alike create stunning visual content without requiring any design expertise or experience. Its broad range of customization options makes it an excellent choice for those who want to create unique infographics that stand out from the crowd.

#4: Visme
Visme is a powerful infographic maker that is widely popular among marketers, educators, and businesses worldwide. The platform offers an extensive library of templates, graphics, and images that users can choose from to create visually appealing infographics. Visme also provides real-time collaboration features that make it easy for teams to work together on projects.
One of the standout features of Visme is its ability to create interactive infographics. This feature allows users to add pop-ups, embedded videos, links, animations and more making their infographics more engaging than ever before. Additionally, users can customize the design elements of their infographics with ease using the drag-and-drop interface.
Another notable feature are the analytics tools provided by Visme which allow you to track engagement with your content once published. These insights help you optimize future content strategies based on what works best for your audience. Overall,Visme is a great choice for anyone looking to create stunning and effective visual content without needing any prior design experience.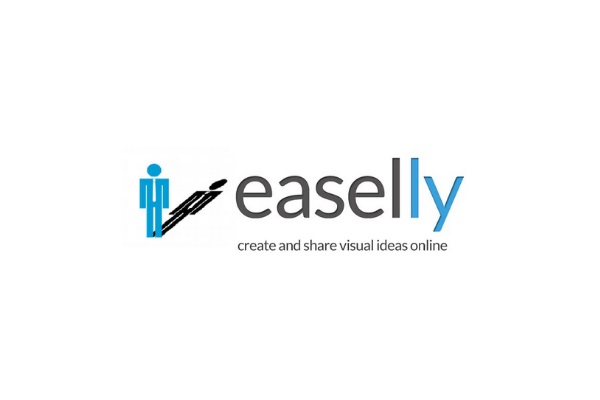 #5: Easel.ly
One of the top infographic makers of 2023 is Easel.ly. This tool allows you to create stunning infographics with ease, even if you have no design experience. With its drag-and-drop interface and library of customizable templates, you can easily make your data come alive in a visually appealing way.
Easel.ly offers an extensive library of icons, images, shapes, and fonts that allow users to bring their ideas to life. It also has a number of pre-designed templates for various types of infographics such as timelines, process diagrams, and comparison charts. These templates can be customized to fit your brand or message.
One feature that sets Easel.ly apart from other infographic makers is its collaboration capabilities. You can invite team members or clients to work on the same project simultaneously and provide feedback in real-time. This makes it easy for teams working remotely or across different time zones to collaborate efficiently on creating amazing infographics.

#6: Adobe Spark
Adobe Spark is a popular graphic design tool that has gained a lot of attention in recent times due to its user-friendly interface and remarkable features. The software allows you to create stunning infographics quickly and easily, making it an excellent choice for businesses looking to communicate complex information or data in a visually appealing manner. With Adobe Spark, you can select from a range of templates, customize them with your brand colors and fonts, add images, icons, or illustrations, and share the final product on social media platforms.
One of the most significant advantages of using Adobe Spark for creating infographics is its ability to integrate with other Adobe tools such as Photoshop and Illustrator. This means that if you have experience using these programs, you can import your designs into Adobe Spark and create professional-looking infographics without starting from scratch. Additionally, the software offers numerous tutorials and resources that make it easy for beginners to get started.
Overall, Adobe Spark is an excellent choice for businesses looking to create high-quality infographics without investing too much time or money into their creation. The software's ease of use combined with its powerful features makes it one of the top infographic makers available today.

#7: Infogram
Infogram is a web-based data visualization and infographic tool that helps create stunning visual content. With Infogram, users can easily turn complex data into engaging graphics, charts, and maps. The platform offers over 35 chart types and more than 500 maps to choose from, making it easy for anyone to create professional-looking infographics.
Infogram also features an intuitive drag-and-drop editor that allows users to customize designs with ease. Users can add images, icons, and videos to their creations using the rich media library available on the platform. Infogram also has a built-in collaboration feature that enables teams to work on projects together in real-time.
One of the most significant advantages of Infogram is its ability to generate responsive designs that resize automatically for different devices such as smartphones or tablets. This ensures that your infographics are accessible and readable regardless of what device your audience is using. Overall, Infogram provides a streamlined solution for creating beautiful yet informative infographics without requiring any technical expertise or design skills.
Conclusion: Best Choice
In conclusion, if you are looking for a user-friendly and affordable infographic maker, Canva is the best choice. With its drag-and-drop interface, thousands of templates and graphics to choose from, and an easy-to-use design tool, creating stunning infographics has never been easier. Not only that, but Canva also offers a free plan with access to most features.
However, if you are willing to invest in a more advanced and professional tool for your business needs, Adobe Illustrator is the way to go. The software comes with powerful vector editing tools that allow you to create complex designs with ease. Although it may come with a steep learning curve for beginners, Adobe Illustrator provides limitless possibilities when it comes to designing infographics.
Overall, the best choice ultimately depends on your specific needs and goals. Whether you prioritize affordability or functionality will determine which infographic maker is right for you. However, any of the top 7 tools listed can help take your visual content game to new heights in 2023 and beyond.