Open world games provide gamers unlimited freedom to do what they want and when they want in the game, resulting in an amazing self-guided adventure. Here are the top 10 open world games to enjoy other than GTA which can even be played on low end PCs.
1. Far Cry 3
Soar above a gorgeous tropical island in a hang-glider as you get distracted by gunfire below. Witness a gang of friendly islanders going toe-to-toe with a band of ruthless pirates, then drop and hide. When you get your high-tech bow out, sneak up and take down one of the pirates with an arrow before another spots you. Shouting and gunfire erupting from all sides.
Before you know it, you are burning bodies randomly in every direction and a deadly TIGER comes out of the jungle, and the grass and trees that flank you are set ablaze, such deadly-hot flames that you cut your losses and run like the tiger toward a cliff overhang, violently jerking but at the same time in one smooth motion, you swan-dive into the open water a hundred yards below. You break the surface with a CRASH of liquid making room for your body. Then there's silence as you realize in the dark murky water, something moves, it's a shark. This is what it's like to play Far Cry 3.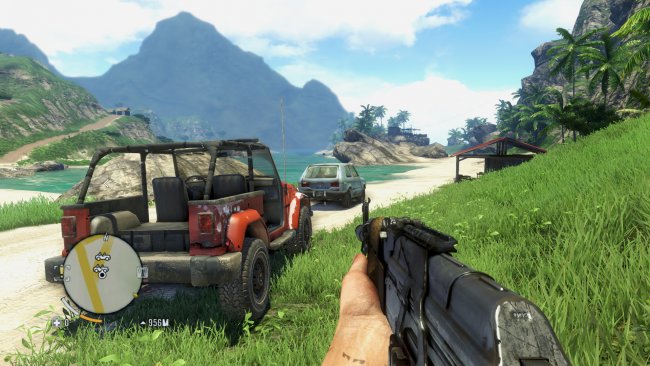 Developed by Ubisoft Montreal in 2012, Far Cry 3 is an open world first-person shooter set on an island where heavily armed warlords traffic in slaves and outsiders are hunted for ransom. And as you embark on a desperate quest to rescue your friends, you realize that the only way to escape this dark side of humanity written by a Writers Guild Award winner is to simply embrace it. You may also try playing some games like Far Cry and fighting with the enemies in their homeland to get maximum fun and excitement!
System Requirements for Far Cry 3:
2 GB RAM,15 GB HDD, DIRECT X 9 and CPU Inter Core 2 Duo E6700 or AMD Athlon64 X2 6000+. Graphics cards can be either Nvidia Geforce 8800 GTX or ATI HD2600 PRO.
2. The Godfather 2
This game begins in the middle of The Godfather II's 50's timeline. The game's original instrumental soundtrack, composed by the brilliant Christopher Lennertz, is perfect for the era. It's New Year's Eve on a balcony in Cuba, and Michael Corleone and Hyman Roth are discussing territory. The party is soon cut short, however, when rebels start fighting in the streets, and as you're herding the Corleone family onto an awaiting plane the first game's protagonist, Aldo, is shot dead.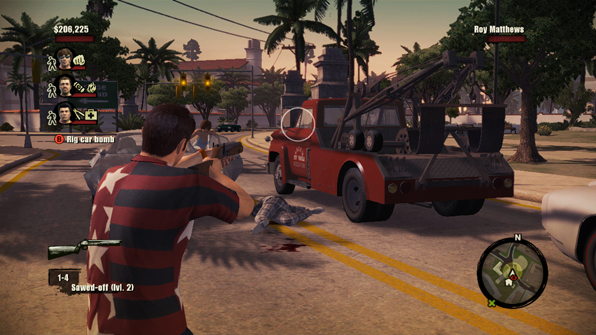 As a budding Don, you're allowed to recruit one follower into your family. Your gang not only dictates how successful your Donship will be, it defines how you actually play the game. Want to smash down doors and blow holes in walls? Bruisers and demolition experts are key. Would you rather sneak in, cut the power and quietly take over? Engineers and safe crackers are your men. Most places you need to overtake have a couple of options to exploit, so choosing the right men for your gang's preferred method of attack is critical.
In Godfather II, players have to work their way up the ranks of the Corleone family only this time in three locations: Havana, New York, and Miami. The sequel to The Godfather: The Game also adds some strategy to the third-person shooting mix with "The Don's View" a top-down crime management option, for hands-off organized crime control. This game is hailed as the greatest sequel of all time.
System Requirements for Godfather 2:
Your PC will have to have 2 GB RAM,9 GB HDD, DIRECT X 9.
It also needs a graphics card that is as powerful as a NVIDIA GeForce 7800 GT/ AMD Radeon X1600 and it should be paired with either an AMD Athlon 64 3000+ or Pentium 4 2.8GHz CPU intel to match The Godfather II recommended system specs.
3. Mafia 2
Inspired by iconic American mafia drama, Vito Scaletta begins to make a name for himself on the streets of Empire Bay as a man who can be trusted to get a job done.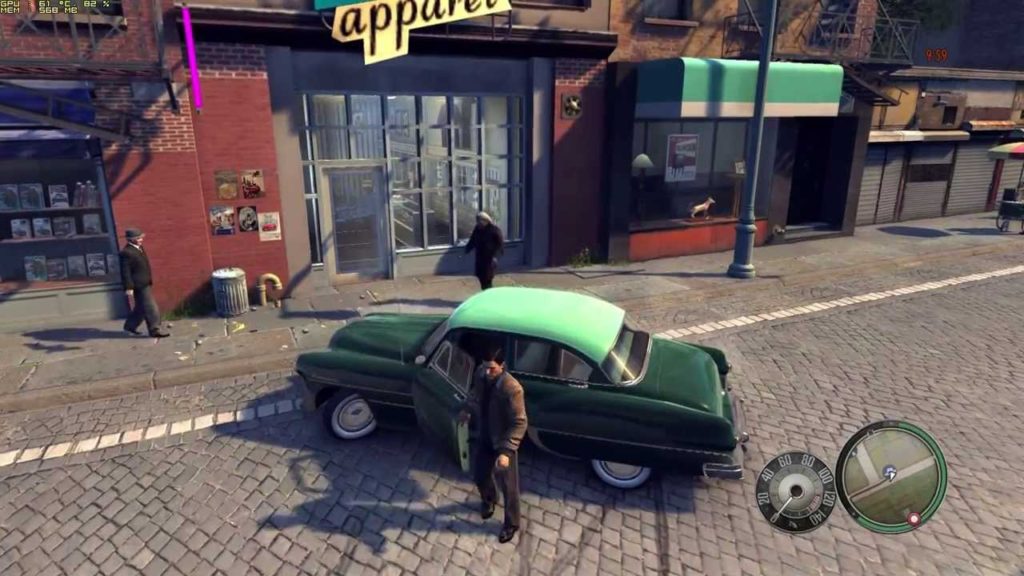 Intense gunplay, white-knuckle car chases and visceral hand-to-hand combat, all that and more are needed become a "made man" so he is working to prove himself to the Mafia, with his buddy Joe and cinematic presentation will pull players into the allure and impossible escape of life in the Mafia. As he quickly escalates up the family ladder with crimes of larger reward, status and consequence. He realizes life as a wise guy isn't quite as untouchable as it seems.
System Requirements for Mafia 2:
1.5 GB RAM,8 GB HDD, DIRECT X 9 and Pentium D 3Ghz or AMD Athlon 64 X2 3600+ (Dual core).  Graphics cards: NVidia GeForce 8600/ATI HD2600 Pro or better.
4. Assassin's Creed 3
Capture Templar forts, hunt animals through hill and brush, liberate city districts, attack roving convoys, establish a guild of Assassins, build up your Homestead on the Frontier, trade and craft items, battle the British navy in your ship the Aquila, collect Almanac pages from rooftops, feathers from treetops and pirate trinkets from clifftops, hunt for treasure up and down the coast, play various board games in pubs and inns, rescue citizens from firing squads and oppression, assassinate Templars, and SO much more.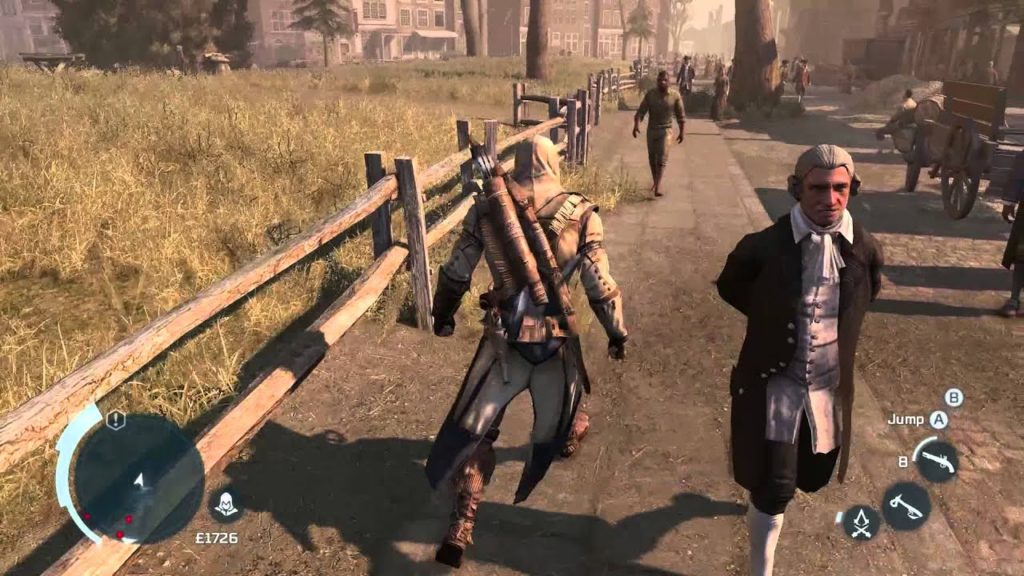 System Requirements for Assassin's Creed 3:
2 GB RAM,17 GB HDD, DIRECTX 10 and Core 2 Duo E8200 or 3GHz Athlon 64X2 6000+ 2.66GHz. Graphics cards can be either Nvidia Geforce 8600 GT 512MB or AMD Radeon HD 3870
5. Batman: Arkham Origins
Taking place before the rise of Gotham City's most dangerous criminals, villains and assassins, the game showcases a young, raw, unrefined Batman. As a crime fighter that sets his path to becoming the Dark Knight, the story unfolds, witness identities being formed and key relationships being forged.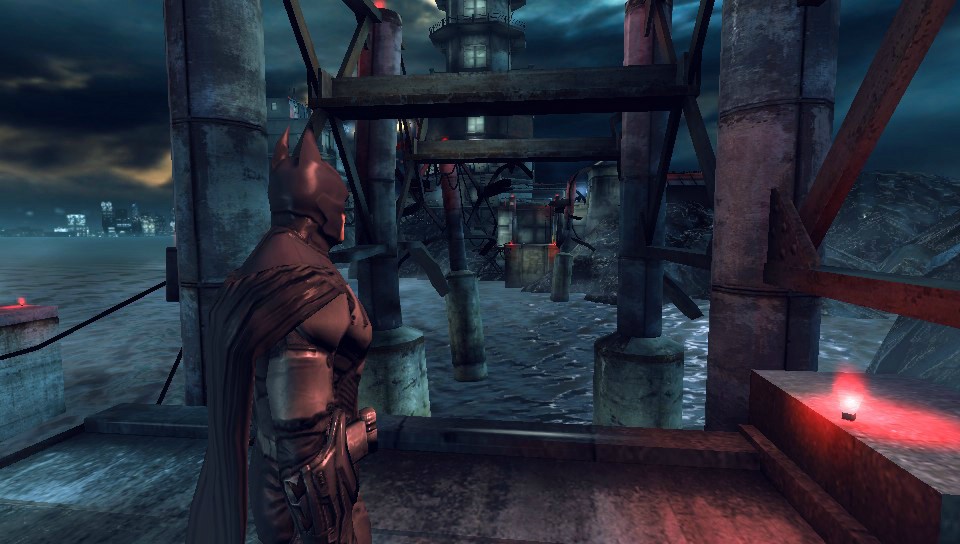 System Requirements for Batman: Arkham Origins:
2 GB RAM,20 GB HDD, DIRECTX 9 and Intel Core 2 Duo E4600 2.4GHz / AMD Athlon 64 X2 Dual Core 4800+.  Graphics cards can be either Nvidia Geforce 8800 GTS or AMD Radeon HD 3850.
6. Need for speed Underground 2
Most people know this fantastic driving game with style, variety and a solid ride with hours of action. The courses in this game are just as much the stars as the cars, as you drive like a maniac on the streets of Bay View, dazzling downtown locations dominated by skyscrapers that bathes the streets in a radiant glow.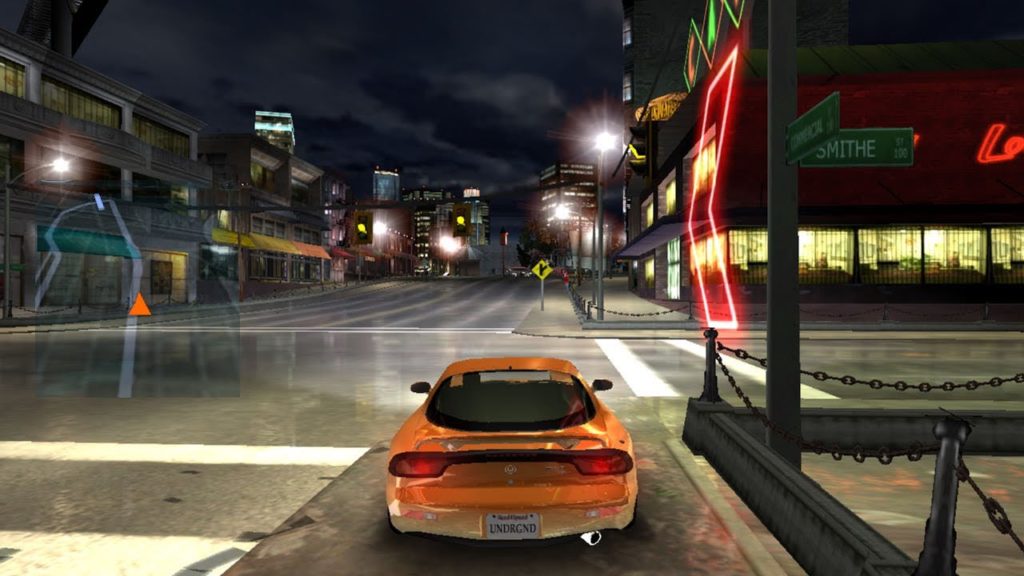 System Requirements for Need for speed Underground 2: 
256 MB RAM, DIRECTX 9 and Intel Pentium III / AMD Athlon MP. Graphics cards can be either AMD Radeon X1270 or NVIDIA GeForce 6200 LE.
7. Saints Row: The Third
The first two Saints Row game scripts were good but in Saints Row: The Third, Volition's writers have truly come into their own. While the main story provides the most memorable mission and watercooler-worthy bits of the game, there is much more to Saints Row: The Third. The Saints Row game puts the player's experience above all else.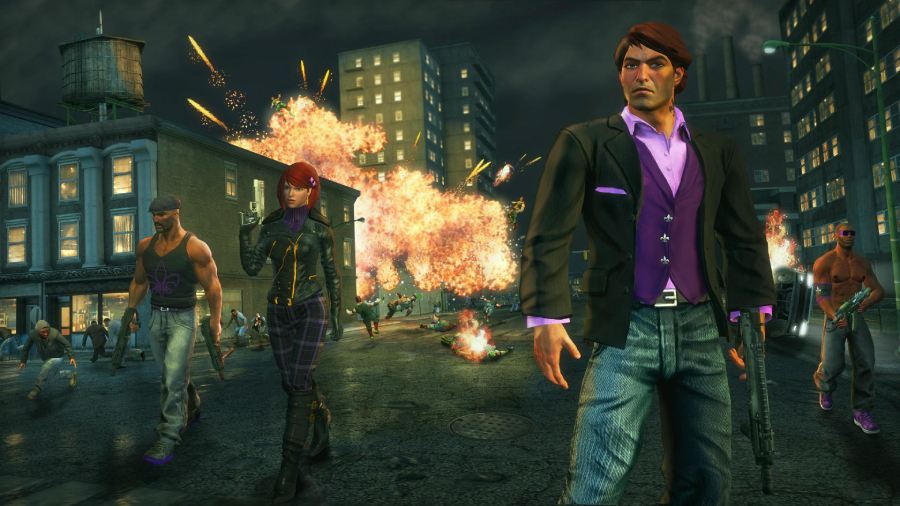 System Requirements for Saints Row 3:
2 GB RAM, DirectX 9.0c and 2GHz Dual Core Processor (Intel Core 2 Duo or AMD Athlon X2) or higher. Graphics cards: 320MB Video RAM GPU w/ Shader Model 3.0 support. NVIDIA GeForce 8800 series or better. ATI Radeon HD3800 series or better.
8. Dragon Age Origins
Dragon Age excels for its story is driven by the needs of your party than by the overarching plot-lines. For example, it's possible for your primary character to become completely overshadowed by the deeds of a fellow party member.
At its core, Dragon Age is a traditional party-based tactical role-playing game where you command a party of four characters with varying abilities though large dungeons as you move through a grand story arc.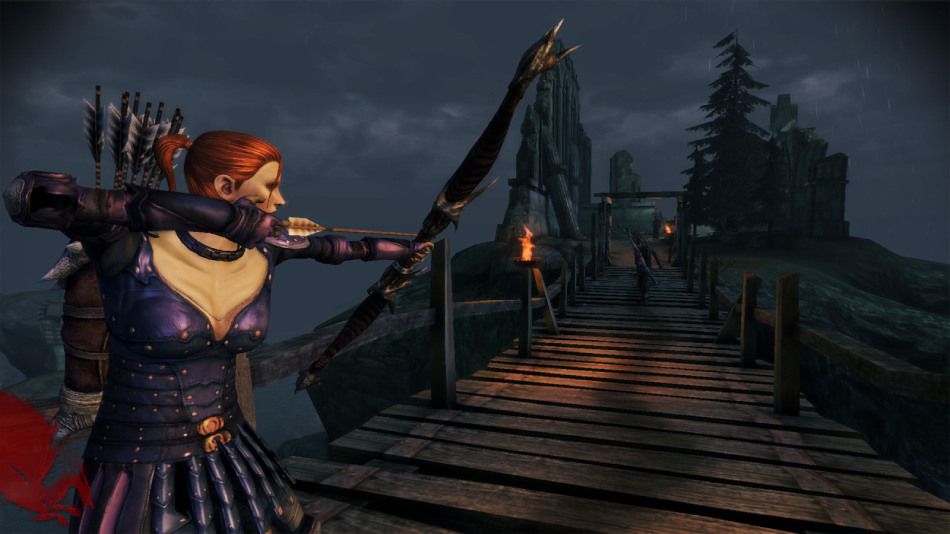 System Requirements for Dragon Age Origins: 
4 GB RAM (Vista) or 2 GB RAM (XP), 20 GB HD Space and Intel Core 2 Quad 2.4 GHz Processor. Graphics cards: ATI 3850 512 MB or NVidia 8800GTS 512MB or greater.
9. Total Overdose
Total Overdose: A Gunslinger's Tale in Mexico is best described as a combination of Grand Theft Auto meets Max Payne, with a little Desperado or Once Upon a Time in Mexico thrown into the recipe to add some flavor.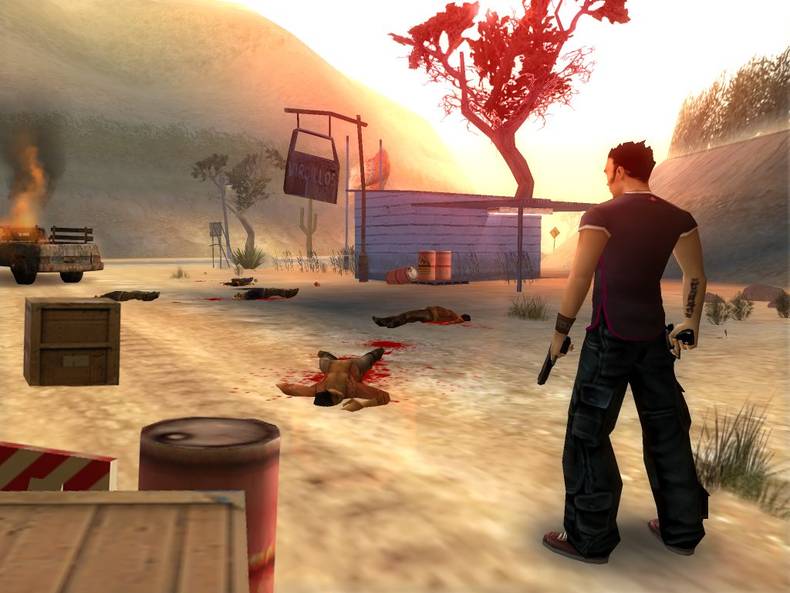 System Requirements for Total Overdose:
256 MB RAM, DirectX 9, 512 MB HDD and Intel Pentium 4 2.0GHz / AMD Athlon XP 2000+. Graphics card: AMD All-in-Wonder 9000 64MB or NVIDIA GeForce 4 MX 4000.
10. The Elder Scrolls Oblivion
This game would run smoothly for low end PCs but Skyrim would need to run at low graphics. You can also try Daggerfall and Morrowind.
Oblivion compared to Skyrim is a more varied and interesting quest line-up. Oblivion may have graphics that are dated by today's standards but it makes up by having a good story and controls. Elders Oblivion tried to do much more than Skyrim in terms of sheer world building and for many that had huge appeal.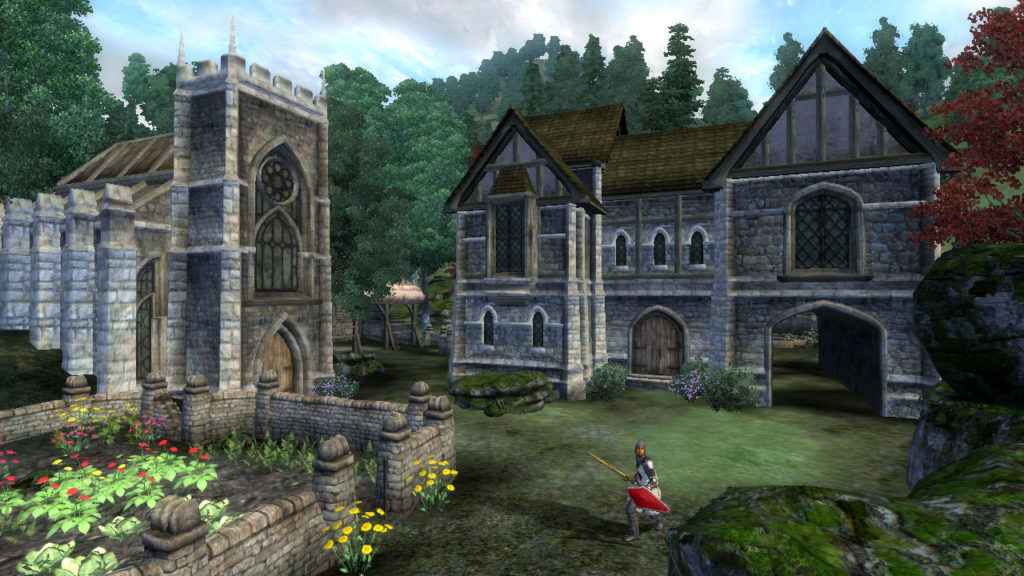 System Requirements for The Elder Scrolls Oblivion:
512 MB or 1 GB RAM, DirectX 9, 512 MB HDD and Intel Pentium 4 @2 GHz. Graphics card: 128MB Direct3D compatible video card or ATI X800 series, NVIDIA GeForce 6800 series.
Upgrading to a Gaming PC?
You might want to check out the best gaming laptops of 2020 if you're looking to upgrade to a faster gaming PC.