Searching for some stylish, budget headphones that are good on the sound quality aspect as well? Sony MDR-ZX110 could be where you can end your search. These are a pair of well-designed and lightweight headphones from Sony that doesn't disappoint the music lovers out there despite being easy on the pocket. Considering the features and build quality, the
MDR-ZX110A
is really an awesome product to go for. We simply loved the design of the
headphones
, which is minimalistic yet trendy. Sony is known for delivering the best of Japanese electronics and these cool pair of headphones is yet another masterpiece from the brand.
How is the Sony MDR-ZX110?
Sony MDR-ZX110 will cost you less than $20, but it sounds better than some of the pricey headphones I've tried before. It is an on-the-ear headphones that has 30 mm drivers and produces mild but very deep bass along with clear treble at the same time. And the best part, the magnets in the drivers are made of Neodymium. Here goes the detailed review.
Packaging
These headphones are available with or without a mic, so you can choose between them according to your requirements. We got a black one from Amazon and it came well packed by them. The packaging of the headphones was a flimsy clear plastic case which had a label with the Sony logo on it. It also says 'Powerful high quality sound' and we'll find that out soon.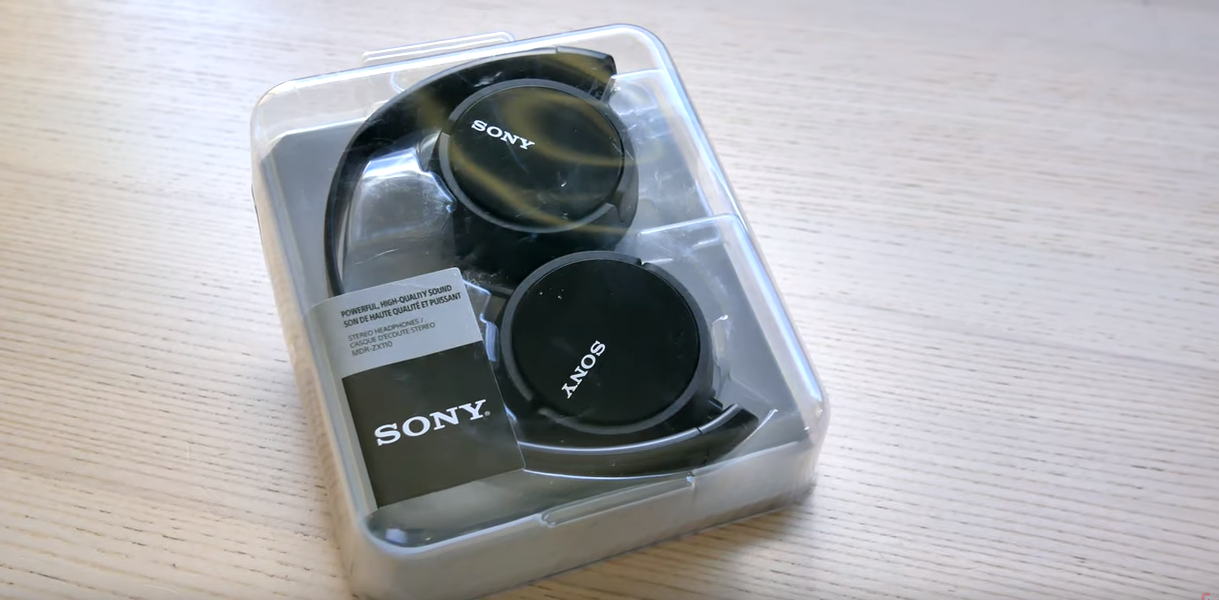 Design and build
These headphones have a swivel design that can fold flat and this makes it incredibly portable. It is constructed into an ergonomic and intuitive form, which makes the cups foldable so you can fit it almost everywhere. This makes it the easiest headphones to pack and carry along with you effortlessly.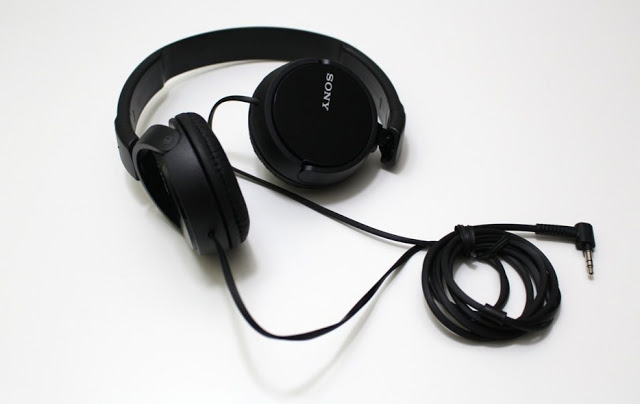 The whole headphone is made of plastic, but it's really sturdy and feels strong enough. The circular glossy sides can easily get scratches despite being really good looking. It could have been better with a matte finish, but this looks more stylish in my opinion.
As with most on-the-ear headphones, the length of the head band can be adjusted on these to give you a perfect fit. The L shaped headphone jack looks durable and the metallic pin is gold plated. The only downside I felt was that it has a Y-type cord. A one sided cord could have been better since it has less interference. But the cord is tangle-free with its special material and design which makes up for it. The cord is 1.2 metre long which is more than enough, so you can comfortably enjoy music when you're on the move.
Comfort and portability
It feels just like any other on-the-ear-headphones when you put them on, but the good thing is it doesn't get uncomfortable even after long hours of usage. Weighing just 120 grams, it's lightweight body doesn't put much pressure on the head. It sits perfectly on the ear with the soft padding.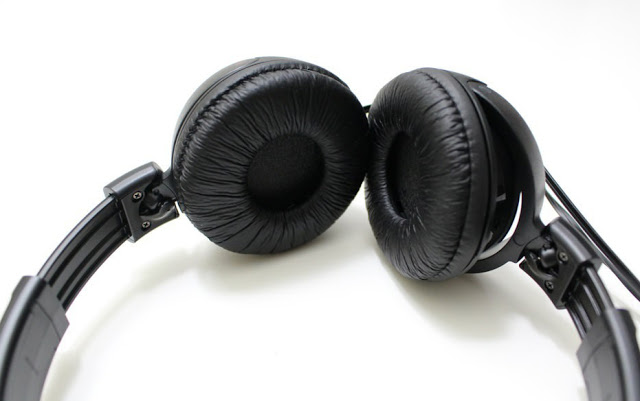 The MDR-ZX110 also seems to be very durable with its build quality, so it should last really long unless you go running with it. Since they're light-weight, you can have these headphones around your neck while you take a pleasant walk in the park and you won't feel any discomfort at all.
Sound quality
 Now we come to the real deal, the sound quality. Listening to some of my favorite songs that I know well, I couldn't believe how a pair of entry level headphones could sound so good. For the price range it comes in, it delivers high quality audio output with deep bass and clear treble.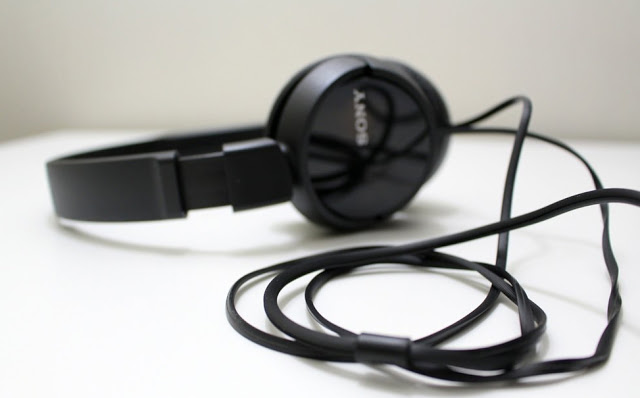 I am not saying that it sounds as good as the Sony MDR-V6 Studio Monitor Headphone which is a really top notch one, but it sounds far better than what you can expect from a headphone this cheap.
The 30 mm driver used in this headphone can produce deep and pleasant bass. Plus, the wide frequency response makes the music sound loud and crystal clear.
Features
Comes with a 30 mm driver unit that gives crystal clear output
The cable is 1.2 metre long and is very comfortable
Gold plated L shaped headphone jack
12-22000 Hz frequency response and 24 oHms impedance
98 dB/mW sensitivity makes playing from several devices equally powerful
The on ear headband fits perfectly and the pressure relieving pads feel comfortable on the ear
The headphone weighs just 120 grams
The unique foldable design makes it extremely portable
Pros
Great sound quality for the price
Light-weight
Affordable
Foldable design makes it easily portable
Cons
Glossy plastic finish can get scratches easily
Carrying pouch is not provided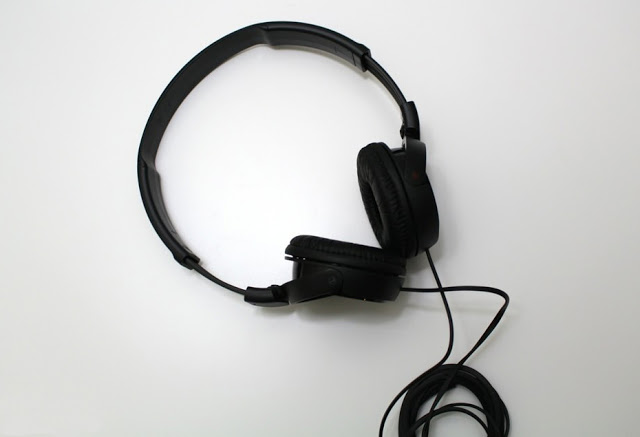 Final verdict
The sleek, minimalistic design and elegant colors of the Sony MDR-ZX110 will not only look good but make your music sound a lot better with its 30mm drivers. The wide frequency response can make every note loud and clear bringing the music alive. In short, these headphones are a great fit for those who want style and good sound quality together.