Did you know that Google remembers everything that you have searched for since the beginning of time? Google logs all your searches like when you looked up the best ways to
borrow money
to start a new business and when you researched gaming gear. Every time you search something on
Google
while signed in to your Google account, they store your search queries against your account.
And Google has it neatly arranged with the date, time and even the names of every website you visited from the search results. It is stored securely in your account and the data dates back to the time you created your Google account. There is no reason to panic though, you are the only person who can see this data.
Having this history option can help you in many ways. Sometimes, you find an interesting website online, and forget to bookmark it. If you ever feel like finding the same website again, it's not going to be an easy task unless you have a really great memory. In such situations, the Google history can be a life saver. Here is how you can view your Google search history.
How to see your Past Searches on Google
Sign in to the account you used while you made the searches on Google.
1. Scroll down to the bottom of the page and click on My activity.

2. Click on Filter by date and product

3. You can now select the time frame according to your preference to see all your search activity during that time period. There are various options like Today, yesterday, Last 7 days, Last 30 days and Custom, which let's you choose any time period you want. If you are trying to find a particular website you visited in the past, choose a time range when you think you visited that website. You will have to scroll a bit depending on how accurate you were at guessing the time range.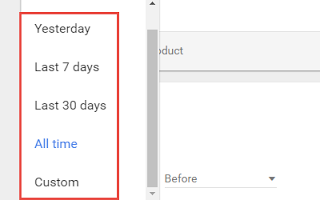 4. Select Search from the listed Google products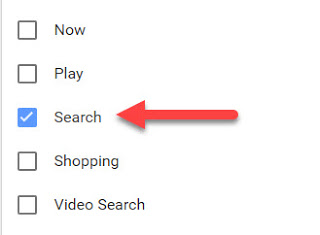 5. Just click on the search button above and you will be presented with all the searches you made during the selected time range. If you are looking for a particular, keyword, you can enter that in the search box beside the button to narrow down your results.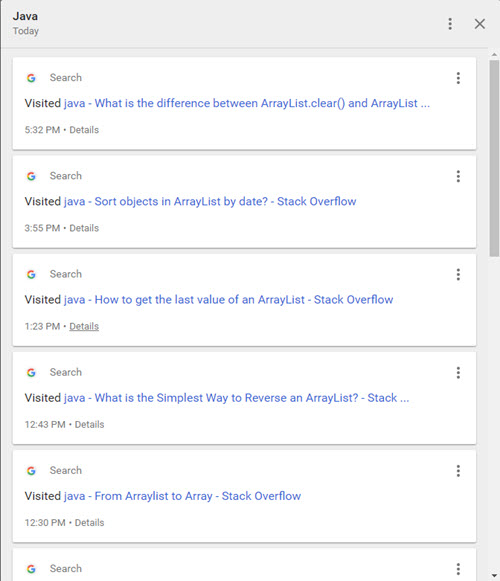 That's how you find your Google search history where everything you've searched in the past is neatly stored with the date and time. It's amazing how you can remember forgotten life events from years back just by looking at your Google search history.
We hope this post helped you
find your recent searches in Google.