As you probably already know, setting up an online store can be quite a daunting task. While setting up a primary online store can be done in just a few minutes, building a truly great one takes time.
Thankfully, there are a lot of tools at our disposal that can help us in this regard, like the WooCommerce Order Export and WooCommerce Table Rate Shipping plugins, which make managing orders and shipping them a breeze.
But when it comes to notifying your visitors or customers, there are fewer options to choose from, and it can be difficult to segregate the good from the bad.
To help you stay in touch and quickly notify your customers via SMS, we compiled a small list of the best WooCommerce SMS Notification plugins.
WP SMS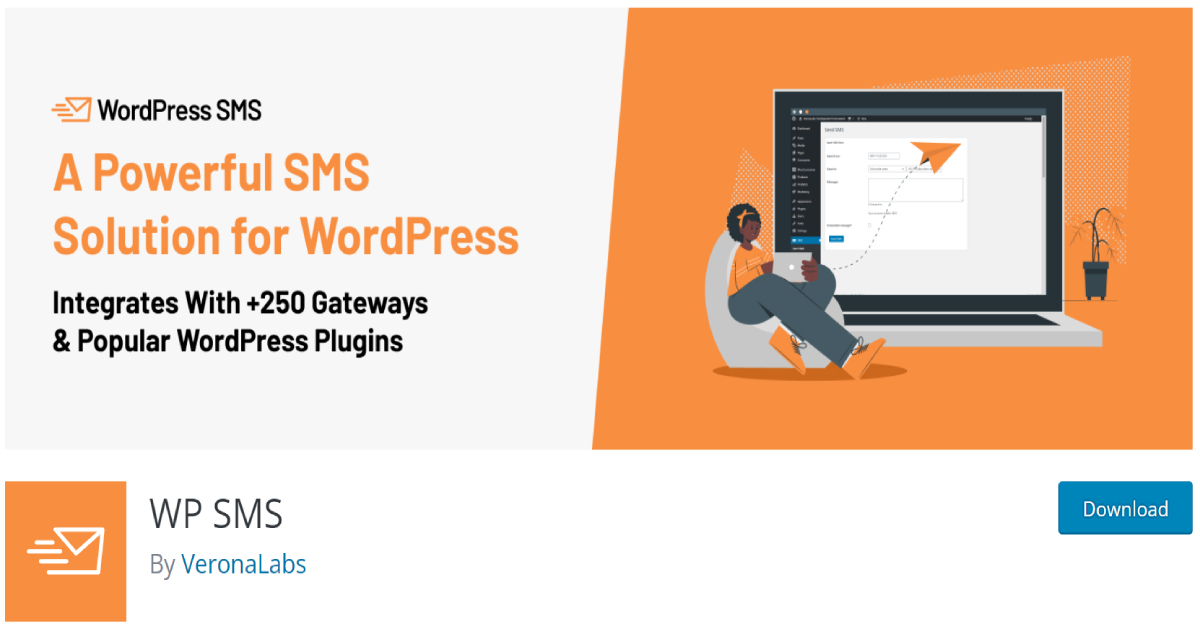 The first tool that we will be talking about is WP SMS. This tool shines in its simplicity. Installing it is a breeze, and it is easier to integrate it into your workflow.
This tool lets you easily send SMS or MMS messages to your customers or subscribers. As long as you collect a phone number, this tool can easily connect you with any of your visitors.
Moreover, this tool comes equipped with a form that automatically collects users' numbers when signing up, allowing quick setup.
Plus, it offers a few quality of life and security features such as two-factor authentication and mobile phone login.
Email Verification / SMS Verification / OTP Verification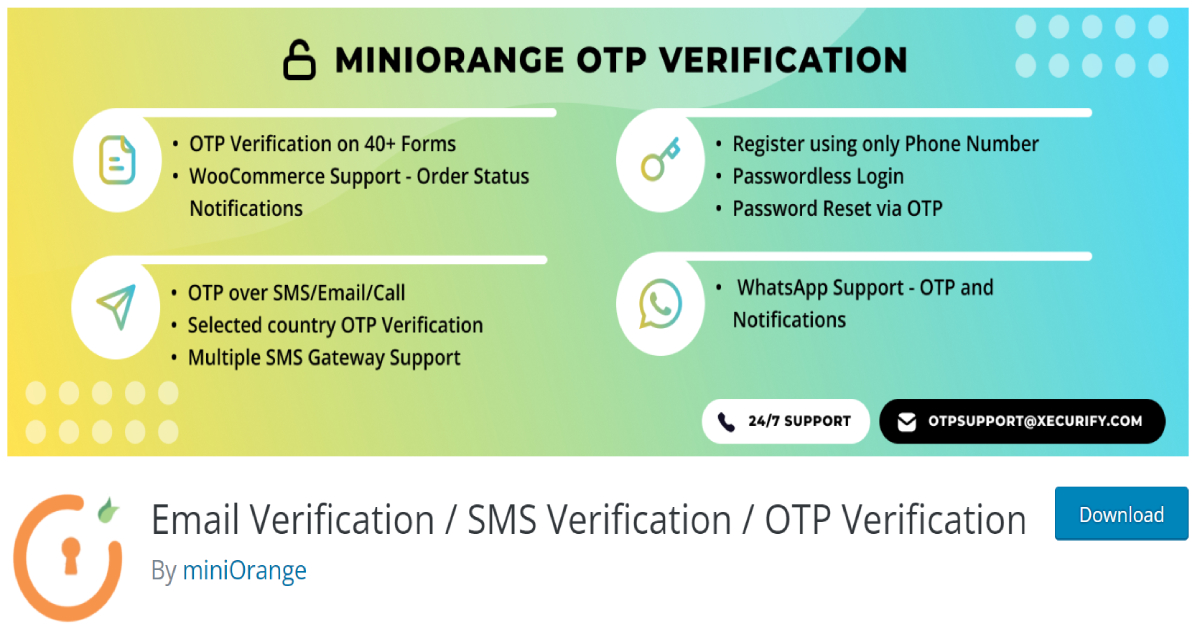 This Email Verification / SMS Verification / OTP Verification plugin has additional bells and whistles, making it great for those looking for a lightweight plugin that gets the job done.
While the name of this plugin is an absolute mouthful, it is pretty great. This plugin lets you send OTP verification via means of email or SMS.
Other than just sending these emails, it automatically scans your database and notifies users if an email or phone number is used.
Another great feature that this plugin has is integration with other third-party gateways such as Twilio, Clickatell, and ClickSend.
SMS Alert Order Notifications – WooCommerce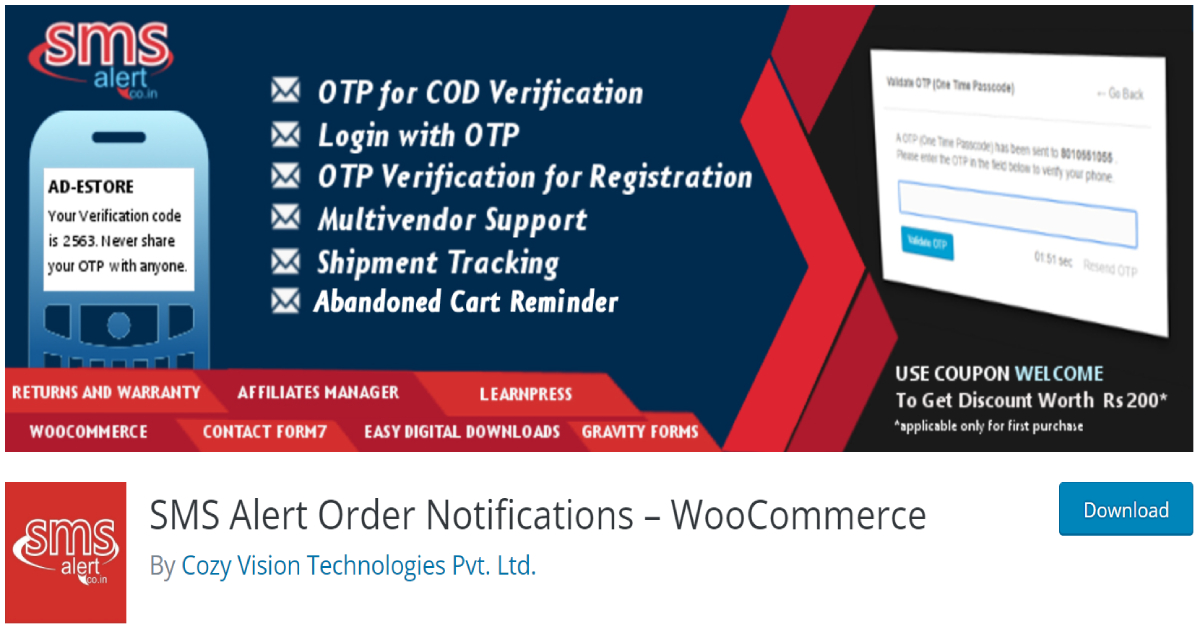 If you are looking for a plugin that lets you easily integrate with WooCommerce and add SMS verification, look no further than the SMS Alert Order Notifications plugin.
With this tool, you can easily add SMS verification for your customers and your admins. Besides offering OTP services such as login, registration, confirmation, and password reset, this plugin has many other features.
The ability to send and receive order confirmations, contact buyers, check the status of a package or transaction, block multiple user registration for the same number are just a few of them.
Overall, this tool is an excellent find for anyone looking for a solution specifically designed for WooCommerce.
Klaviyo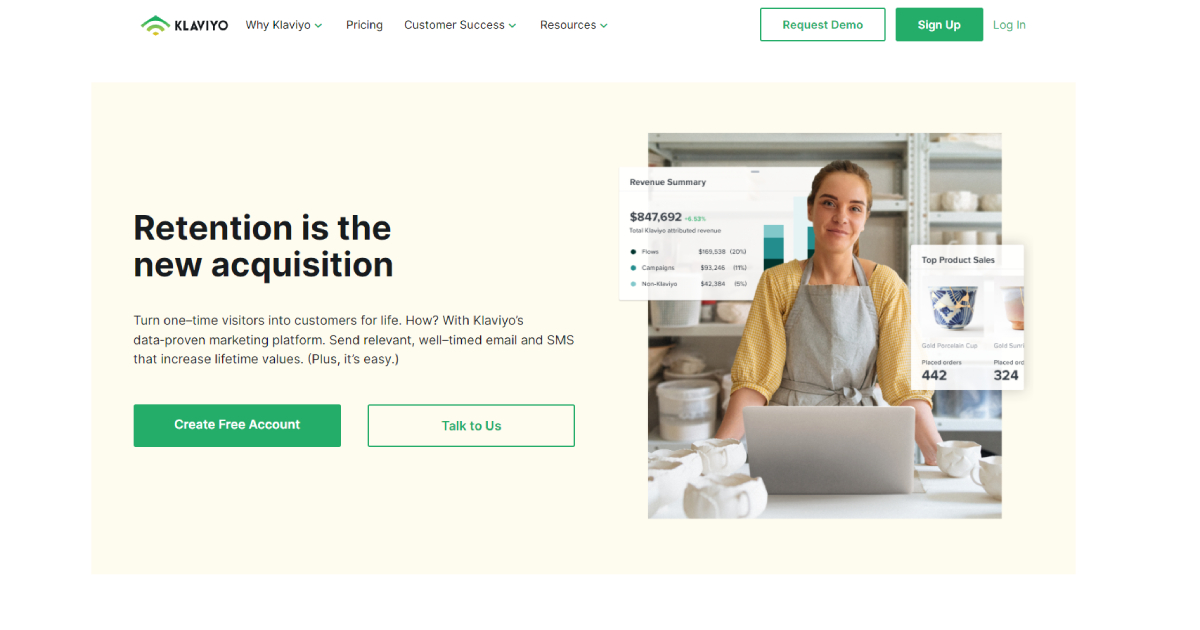 And last, on our list, we have Klaviyo. This recommendation is a catch-all plugin for those of you using WooCommerce.
This tool does not focus on improving one part of the WooCommerce experience. Instead, Klaviyo casts a wide net and provides you with many features. One of them is sending SMS verification notifications instead of sending email ones.
We suggest only using Klaviyo if you are interested in utilizing at least a few of the 100+ integrations that it has to offer.
Besides that, Klaviyo lets you build great-looking forms and create centralized customer profiles, which allows you to get in touch better with your audience.
Even so, Klaviyo can prove to be a great asset to your store if you are willing to put in the time to make everything run smoothly.
In Conclusion
All in all, we hope that this article was informative. These plugins serve a similar purpose, and they don't differ too much.
Even so, when choosing, make sure to do a bit of thorough research yourself. I hope this helped, and we hope that your online business becomes a successful one.