Did you know that the most common TV size in the U.S. is 55 inches? However, experts say this number will increase to 65 inches shortly based on purchasing data.
Of course, the size of the room is a significant deciding factor in determining the size of the TV you should get. But it's also best to consider how you will hook up the TV. Will you use a TV stand or go for a mounted TV?
Keep reading to explore these choices and see which is your best option.
What's the Difference Between a Mounted TV and a TV Stand?
A TV stand is a place for your TV to sit directly on top of the surface. These stands are specifically manufactured to hold TVs. However, you can also go for an entertainment center, which holds a TV and includes additional storage or decorative space.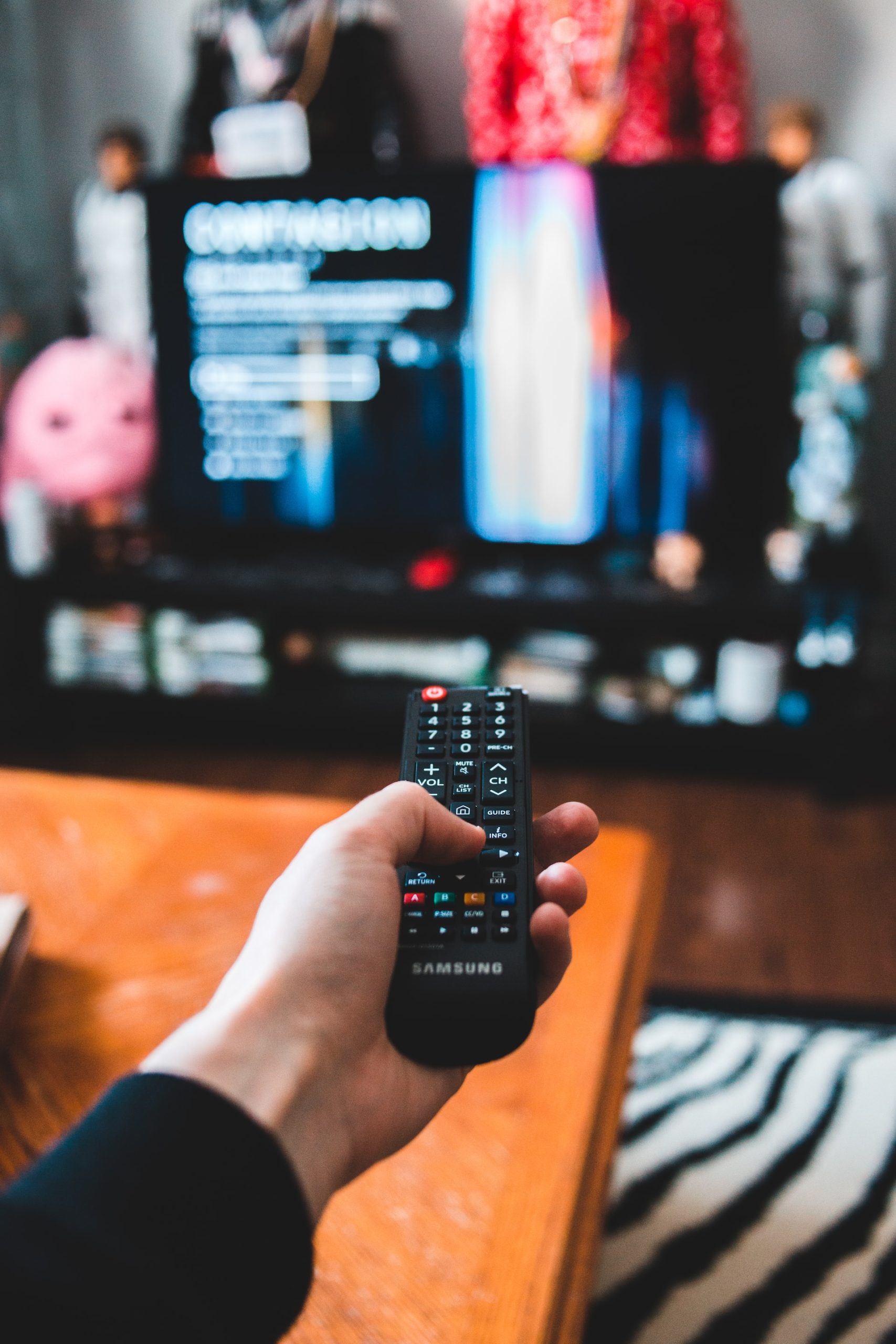 Conversely, a wall mount allows you to hang the TV on the wall. Although wall mounts may require professional installation, unless you have the skills to do it yourself, you can hang your TV on any wall you want using a mount.
Most modern TVs today come equipped to fit both options. So if you try one option and don't like it or decide five years from now you want to redecorate, it's easy to go from one option to the other.
Benefits of a Mounted TV
Mounted TVs have more flexibility with viewing angles and distances. This is great for smaller or limited spaces. For example, you can still have a large plush sofa in a small room with a mounted TV, whereas the couch and TV stand may not both fit or be cramped.
However, you should be mindful about where the electrical outlets are because you don't want to hang the TV too far from one. Should you find the perfect place to hang the TV but there is no outlet nearby, you can have an electrician come and install a new outlet for maximum efficiency.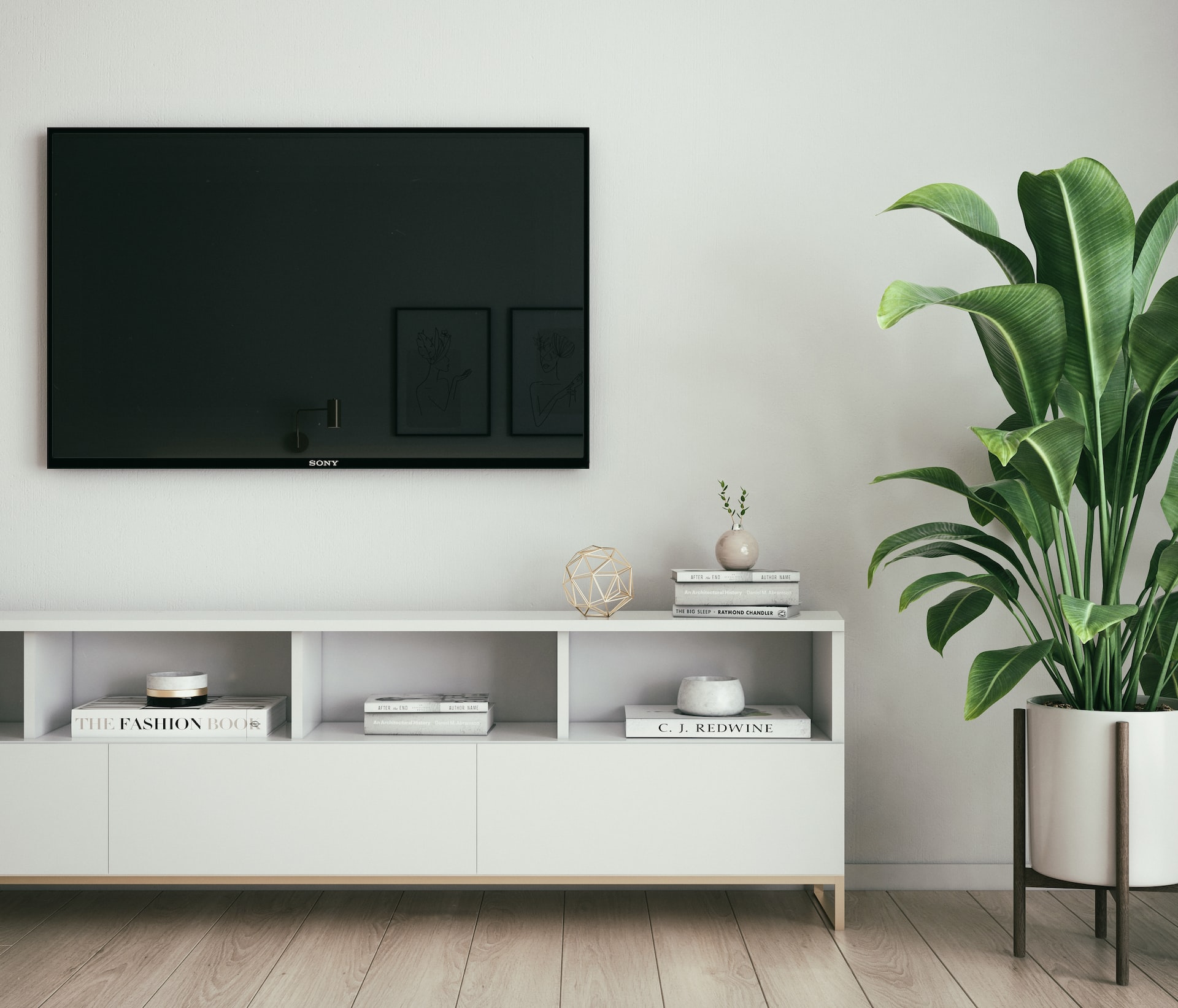 TV mounts also look great if you want a minimalist or modern style. A mounted TV will create an open concept and make your space feel larger, especially if you don't pack the room with other furniture. The clean lines will also help the room look fresh.
Most importantly, mounted TVs are safer, especially for households with kids and pets. According to a U.S. Consumer Product Safety Commission report, more than 450 children were killed by furniture and TVs tipping over and crushing them between 2000 and 2019.
Mounted TVs are secure, so you never have to worry about them falling over. All in all, a TV mount may be a better choice in these situations:
You have small children
You have limited space
You don't need additional storage space
You want freedom on where to place the TV
You want multiple viewing angles
TV Mount Cons
One of the main reasons homeowners hesitate to mount their TV is because they don't know what to do with all the wiring. This is especially true for those with multiple gaming systems. Fortunately, the professional who mounts the TV will be able to assist you with making the wiring as discreet as possible.
As mentioned, you can also have an electrician add extra outlets if necessary.
Another drawback of a TV mount is the lack of storage space. And while its true mounts don't have any storage, you can mount your TV and place an entertainment center elsewhere in the room if the space allows. Or you could add extra shelves.
For instance, you could put it below or next to the TV to store gaming consoles and accessories, movies, and other devices.
Benefits of a TV Stand
TV stands are easy to assemble and usually don't require a professional. If you have a lot of cables and cords or are constantly plugging in different devices, a modern TV stand is an ideal choice. You can store all your devices and TV accessories. Plus, you can hide the cords so they aren't hanging down the wall, which is unflattering to look at.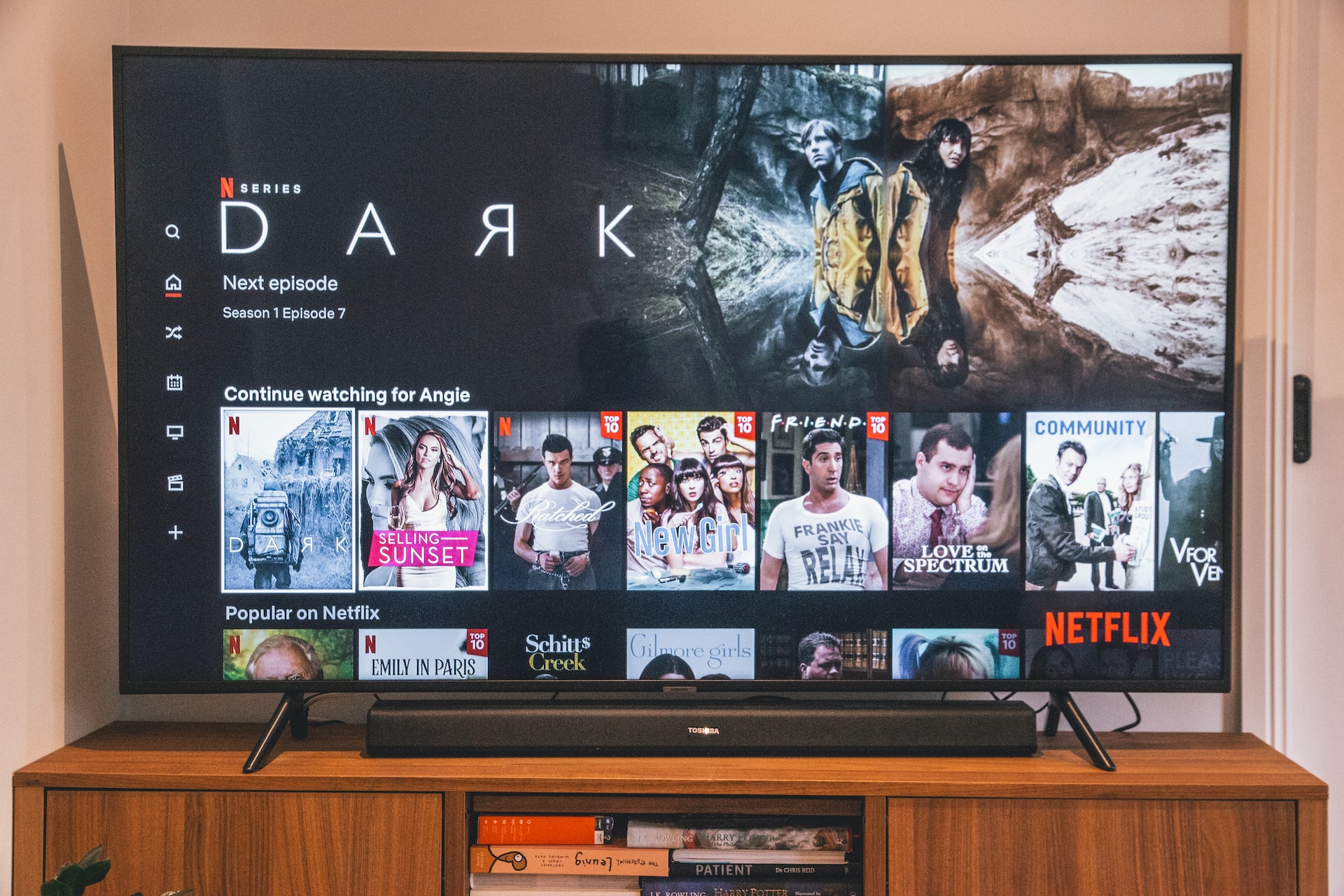 There are thousands of TV stands and entertainment units to choose from, meaning you can find something that goes with the current design or vibe of the room. So whether you're going for a rustic family room feel or something more high-fashion and luxurious, you can find an accompanying entertainment center.
The stand or center will help decorate the room and display your personal style.
TV Stand Cons
TV stands and entertainment centers do have some limitations. For example, if you want to use an existing TV stand, you would need to measure it to ensure your new TV can fit. There's no way you can put a 65-inch TV into a space made for a 55-inch TV.
An existing unit could also limit your ability to redesign the room in the future unless you want to splurge on a new one.
Additionally, TV stands have a restrictive viewing height and angle. They simply don't work well in all spaces, especially if you need to alter the height of your TV for better viewing. Also, if your entertainment system includes storage on either side of the TV, it further reduces viewing.
Finally, if you use a TV stand, you'll need to ensure you clean underneath it. It's easy for dust and other dirt to accumulate under the unit. You don't want those toxins floating around your home, especially if you have children or pets.
Mounted TV vs. TV Stand: Which Do You Choose?
Does a mounted TV work better for your small space to optimize viewing, or do you imagine a large entertainment center to be the room's focal point? Whichever you decide, they are both excellent choices.
If you enjoyed this article and want to read more about home design, check out the Lifestyle section above.