We live in a world where smartphones are the solution for almost anything we can think of – from buying groceries and medicines to soliciting legal help and mental health consultation. Everything is available through our phones.
The increasing use of technology has pushed entrepreneurs and businesses to leverage modern and frontier tech to get a leg up from the competition and become the pioneers of change.
When combined with app development architecture, artificial intelligence gives you a revolutionary and unparalleled user experience we are now so accustomed to.
Here are some of the best AI apps you can find:
1. Socratic by Google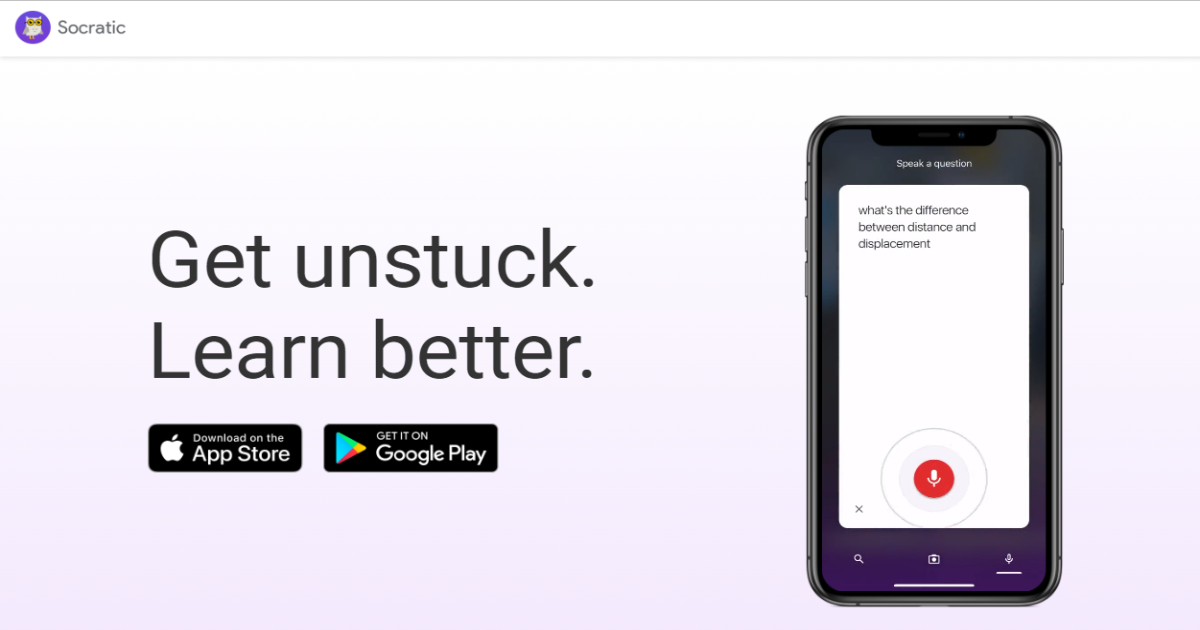 Socratic is an AI-powered app by Google that functions to help students with math and other homework. The app allows students to take pictures using their phone camera, and then, using its AI capabilities, Socratic provides visual explanations to ease the learning experience.
The app uses text and speech recognition and can help students learn multiple subjects, including but not limited to science, math, literature, and social studies. Socratic is available on iOS and Android and is compatible with the iPad.
2. Siri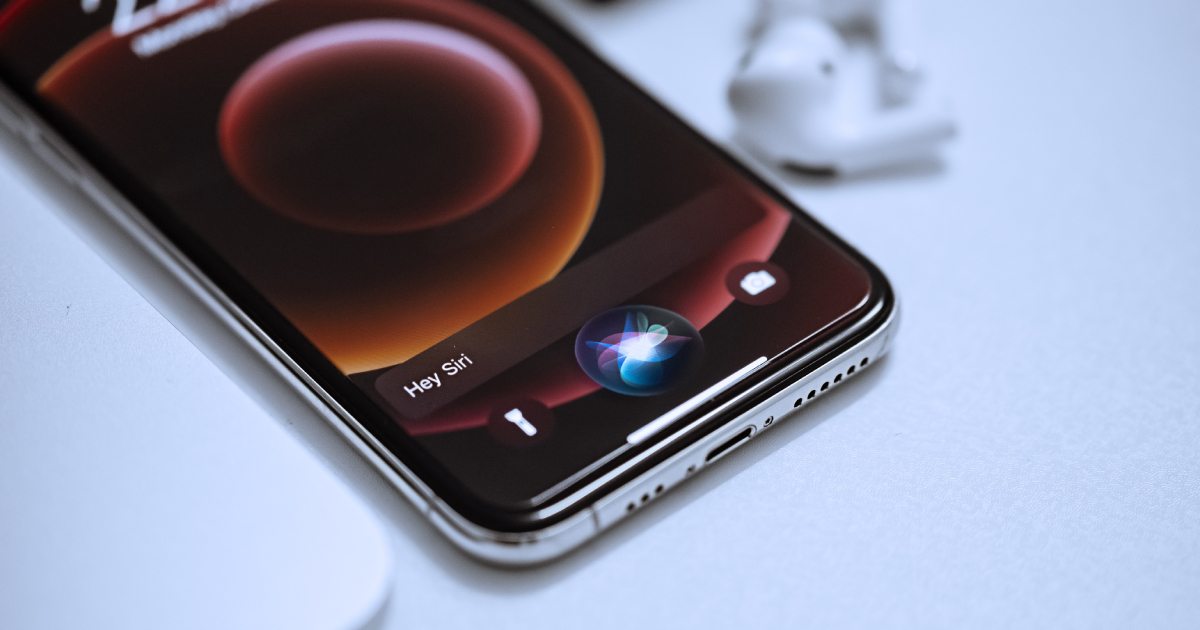 Apple's most popular AI-powered virtual assistant doesn't need an introduction. Available on major Apple platforms, Siri uses a natural language UI and voice queries to function.
As we know, it can send text messages, make calls, answer questions, and offer suggestions and recommendations. The AI-powered virtual assistant can delegate requests to numerous internet services and adapt to users' language, searches, and preferences over time.
3. Hopper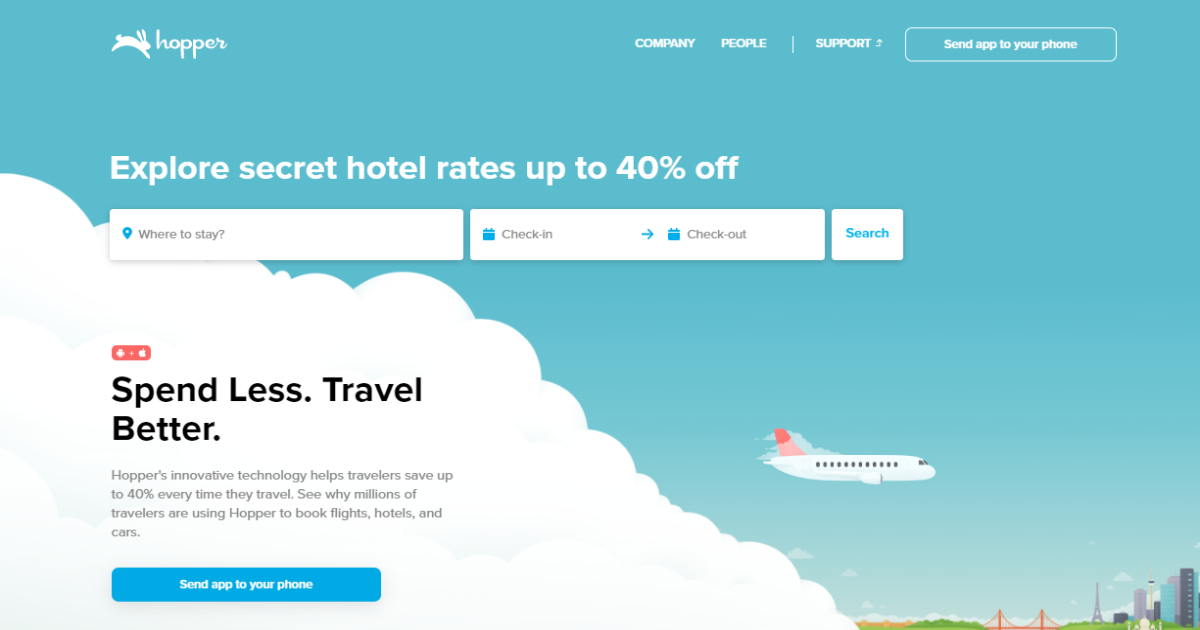 What better use of artificial intelligence than finding a way to save money? Consumers are on the constant lookout to save money while shopping online, and that is what Hopper offers.
The AI-powered app predicts the prices of flights and accommodations and subsequently tries to predict if the price will go down or up. The app allows users to get alerts on price drops for hotels and flights and also recommends when to make their bookings and reservations.
4. ELSA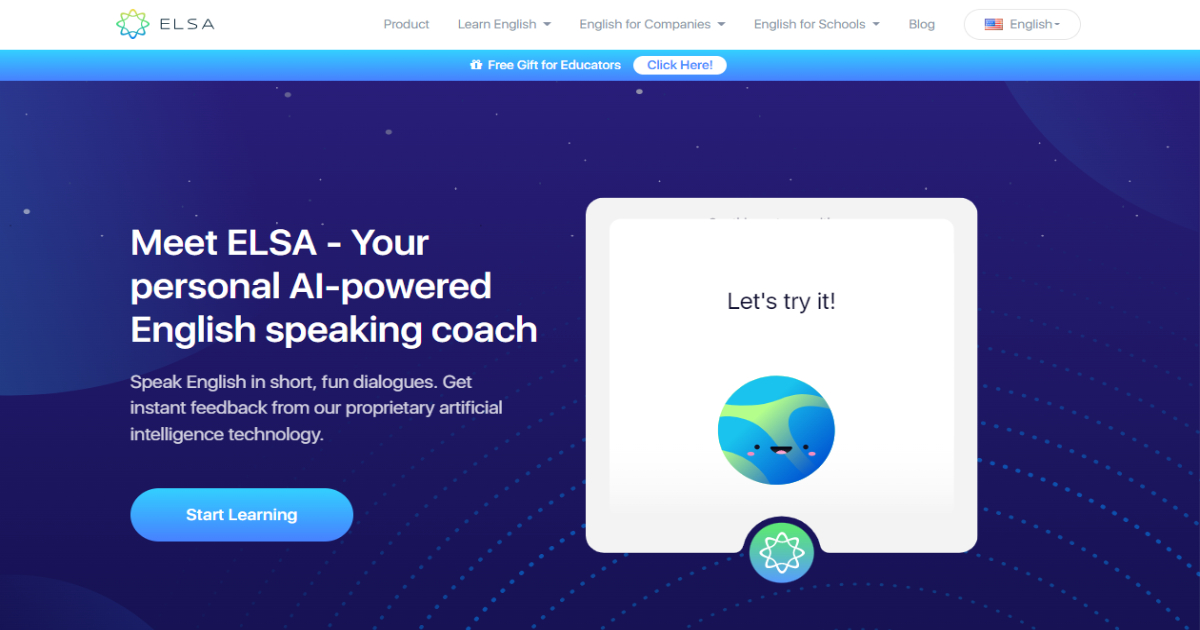 ELSA, an abbreviation for English Language Speech Assistant, is an app that makes learning English as easy and fun as possible by helping users improve their pronunciations, increase their vocabulary, and learn different accents.
ELSA incorporates AI-trained models that input user speech and analyze it according to different factors. After that, it comes up with practice sentences based on preset learning schedules to help with accent reduction.
The app is helpful for those preparing for language assessments like TOEFL, IELTS, and TOEIC.
5. Google Assistant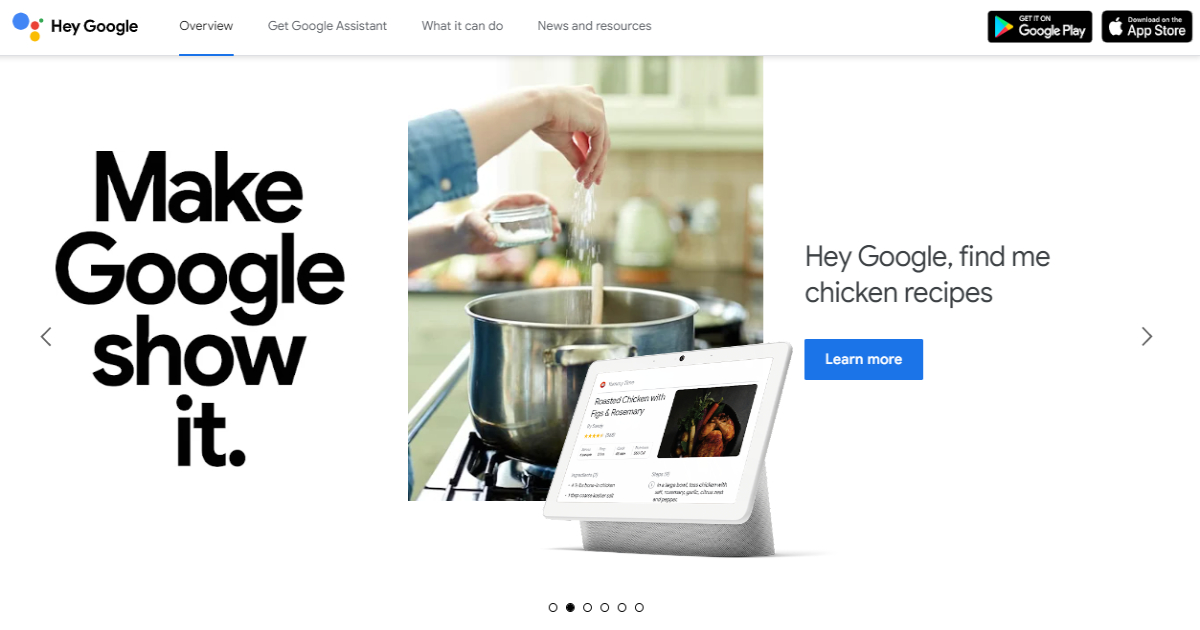 Another popular AI-enabled virtual assistant had to be a part of this list. This voice-powered VA by Google has made strides and is considered one of the more advanced virtual assistants available today.
Google Assistant is available on various devices, varying between smartphones, headphones, refrigerators, and cars.
Its most prominent features are its use of natural language processing and support of both voice and text entry. The AI virtual assistant offers various services, such as voice commands, voice-activated device control, voice searching, helping with tasks, sending reminders, making appointments, finding information online, translating in real-time, and much more.
6. DataBot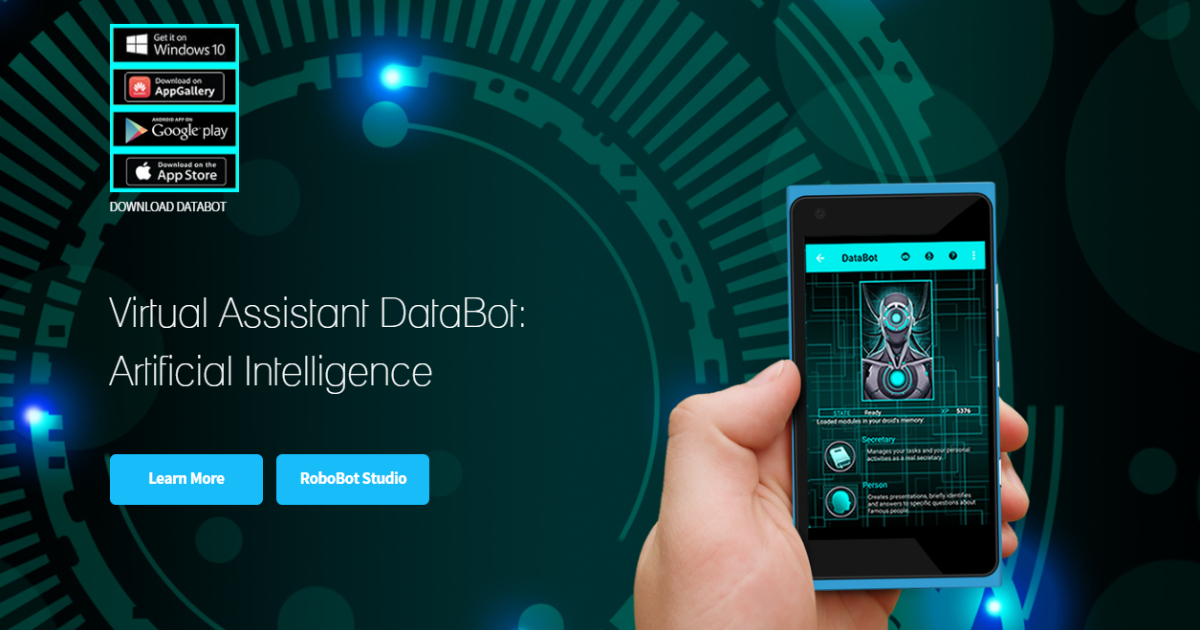 Like Google Assistant, DataBot is an AI-powered virtual assistant that can share information using SMS, email, and social media. The app is available on Windows 10, Android, iOS,  Xbox One, iPod, iPad, Windows phones, and Android tablets.
DataBot answers queries and addresses the topics that are relevant to you. With different services integrated, DataBot provides users with images, multimedia presentations, and information using Google searches, Wikipedia, RSS channels, etc.
The AI-powered VA allows a personalized experience by letting users customize DataBot according to their preference of voice, language, etc. DataBot can speak and understand English, Spanish, French, Italian, German, and Portuguese to cater to a vast market.
7. Replika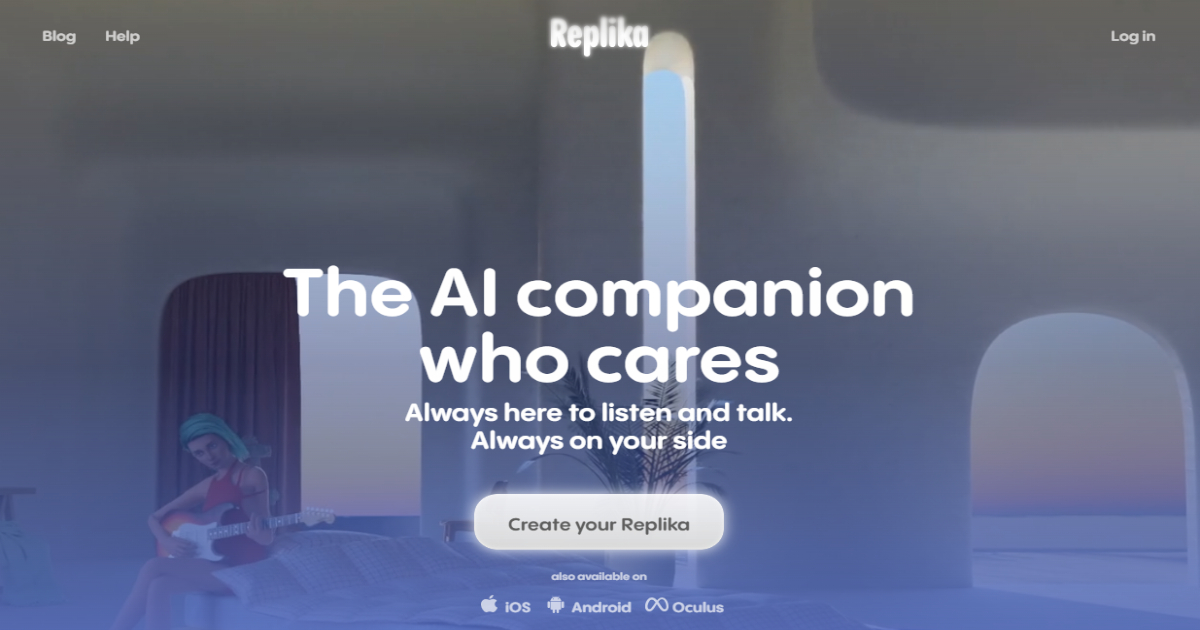 Replika uses AI to provide you with a partner that allows you to control and determine your relationship's course fully. The app learns about your preferences quickly and churns results accordingly, making it a valuable tool to provide realistic and humanlike company.
The app gives you full power to create the type of companion as it gathers your preferences by engaging with you at an interpersonal level. It also allows you to let things move naturally or at their own pace. Moreover, Replika offers several features worth exploring, like playing games, understanding yourself, and learning different subjects.
8. eBay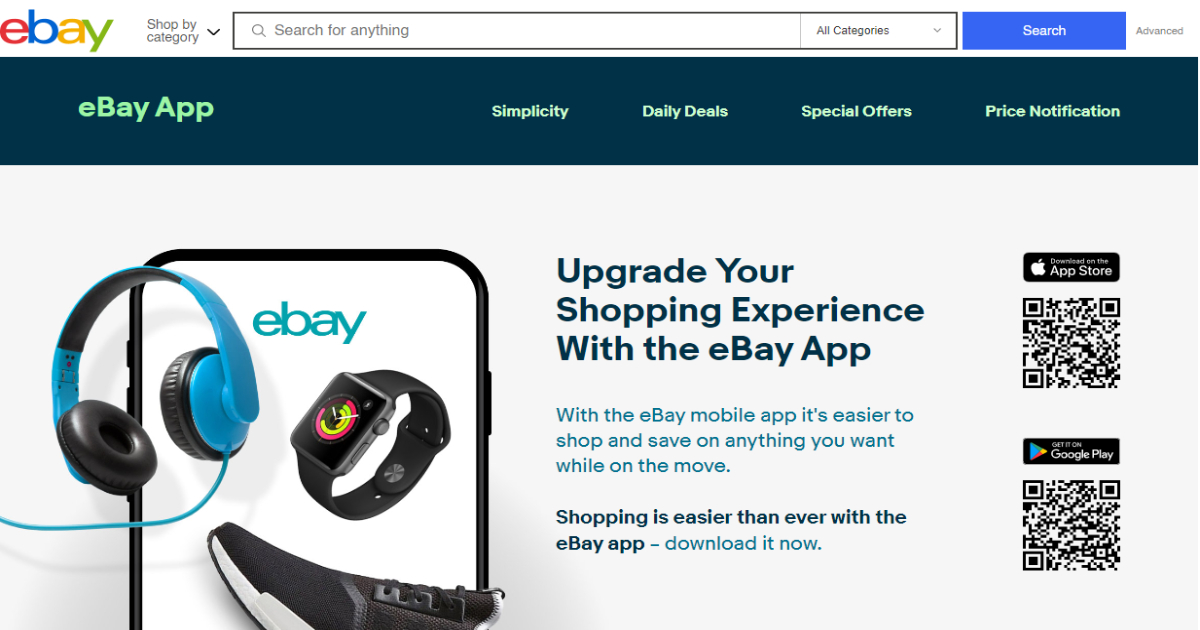 You may know eBay as one of the best marketplace apps available. Did you know eBay also uses AI to its fullest and reaps the most benefits?
Running a massive e-shopping platform is no easy feat, but artificial intelligence can help create a unique shopping experience.
eBay is known to cater to every single customer at a personal level, thanks to the AI tech it uses. Everything happens through an intelligent search and placement of AI, from daily use items to luxury goods. It saves the data and logs and analyzes user behavior constantly to provide more relevant suggestions.
9. Hound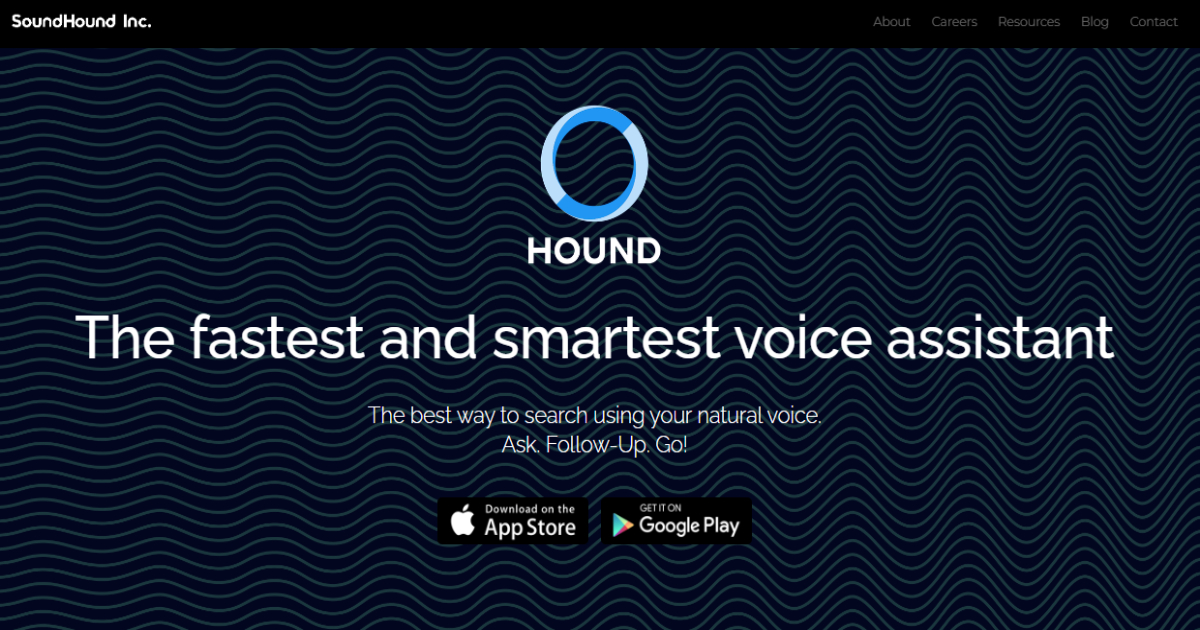 Hound is another AI-enabled voice assistant app available on iOS and Android and can be used hands-free.
The app allows users to search for information using natural voice, which then can be followed up to improve the results. Promising to give accurate results, you can use Hound to make a phone call, send a text message, get news, find a nearby hotel, navigate an address, get weather info, check your flight status, and so much more.
Hound uses its proprietary Deep Meaning Understanding and Speech-to-Meaning technologies and has an impressive collection of customers, such as Mercedes-Benz, Honda, Motorola, and Hyundai.
10. Amazon Alexa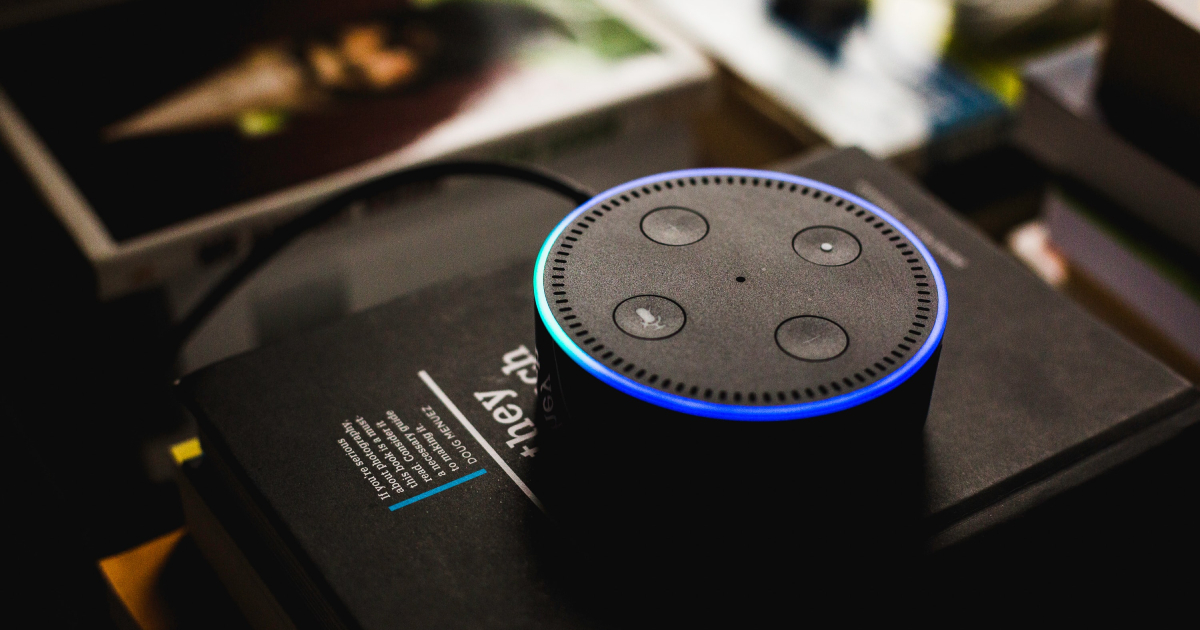 One of the most efficient and intelligent virtual assistants, Amazon Alexa, is an integral part of the Amazon ecosystem.
An astoundingly capable AI, Alexa can perform numerous intelligent functions, including playing your favorite music, reading audiobooks, smartly managing your home, providing the required information, shopping on Amazon, and organizing your day-to-day tasks. You can converse with Alexa, ask questions, have her navigate you with directions, and communicate with other Alexa devices.
A special mention goes out to Skoove, a superb AI-powered piano learning app that allows you to learn basic and advanced piano techniques and concepts. It can help you learn time signatures, notes, chords, rhythm, and more. It also uses AI to listen to your playing and gives you real-time feedback, helping you improve your technique.
Conclusion
We conclude our list of the best AI apps in the market. Artificial intelligence has completely changed how we perform actions, from shooting a text message to playing your favorite music. The growing demand for AI-based technology gives technopreneurs more opportunities to capitalize.