Nowadays, you cannot afford to miss the golden opportunity to reach even more people through owning a website. The website brings you discoverability, higher traffic, and more sales and profit.
Creating it is just the first step in exposing your exquisite business. The next step is finding the perfect host. Its job will be to store your website's domain name, complete content, images, videos, etc., on its servers.
There are hundreds of hosting providers online, depending on price and service quality.
When choosing a hosting service, you must pay attention to the details such as price, features, bandwidth, storage size, hosting type, etc. Finding the perfect fit for your business is often challenging and stressful.
Therefore, to remove your worries and save you unnecessary unpleasant experiences, we will cover a few hosting services we consider the most acceptable.
To learn more information, please visit australia proxies.
Let's start!
1. Bluehost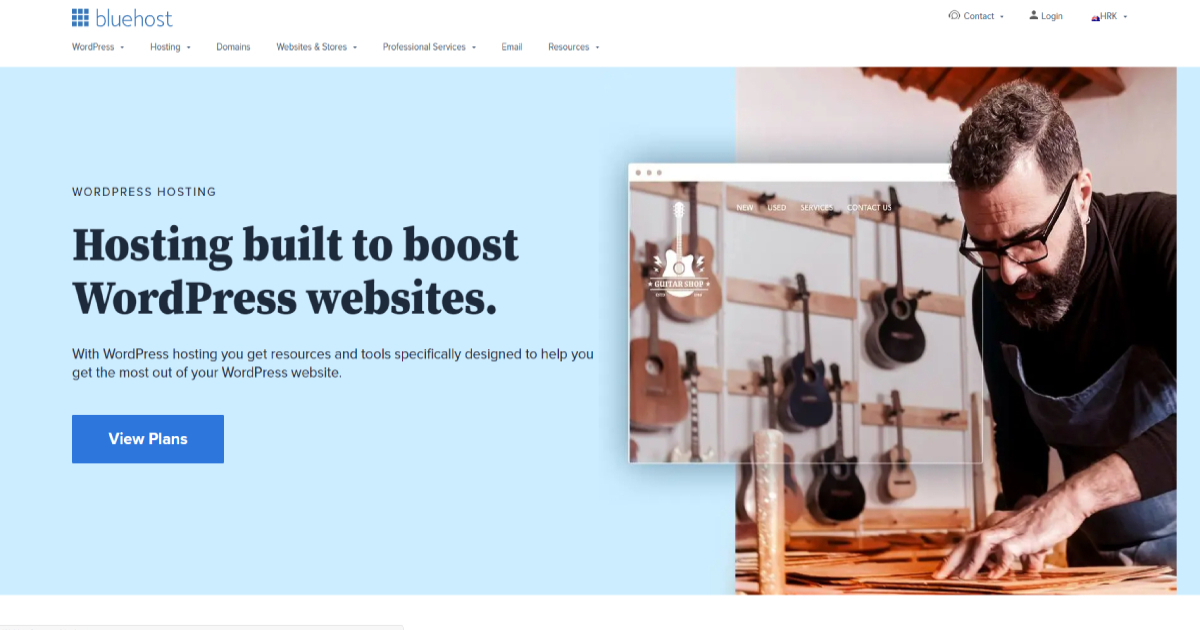 In the opinion of many, Bluehost is one of the best hosting providers online!
You can start hosting your website on Bluehost for just $2.75 a month! They offer Shared Web Hosting, Virtual Private Servers, and Dedicated.
With Shared Web Hosting made for simple websites or blogs, you can get 50 GB or unlimited storage for your data, custom themes, and a nice little add-on called Optimized CPU resources.
Optimized CPU resources are suitable for high-traffic websites that require higher hardware usage. This option provides you with more speed and CPU power for the pleasant work of your website.
Virtual Private Servers (VPS) are a perfect choice for those who want to have complete control of their website without limits, with specific hardware for the website storage and performance.
You can have a server-driven website with impressive computing power with up to 4 cores, 120 GB of SSD storage, 8 GB of RAM, 3 TB of bandwidth, and up to 2 IP addresses. The plan goes from $17.99 to $57.99.
Dedicated, made for large businesses and websites with loads of traffic, is the most advanced hosting plan where you can choose from the rich offer of CPU powers from 4 cores 3.3 GHz CPU with eight threads, 8 MB cache, and 16 GB of RAM!
Also, you get 15 TB of bandwidth, one free domain, and more. The pricing goes from $73.99 to $108.99 a month.
Bluehost works like a charm in a duet with WordPress and eCommerce business websites. We would also like to mention that the Bluehost comes with a WordPress page builder based on a simple drag-and-drop system. 24-hour support is a must feature for any plan you pick.
They have also taken care to offer you an SSL certificate.
2. GoDaddy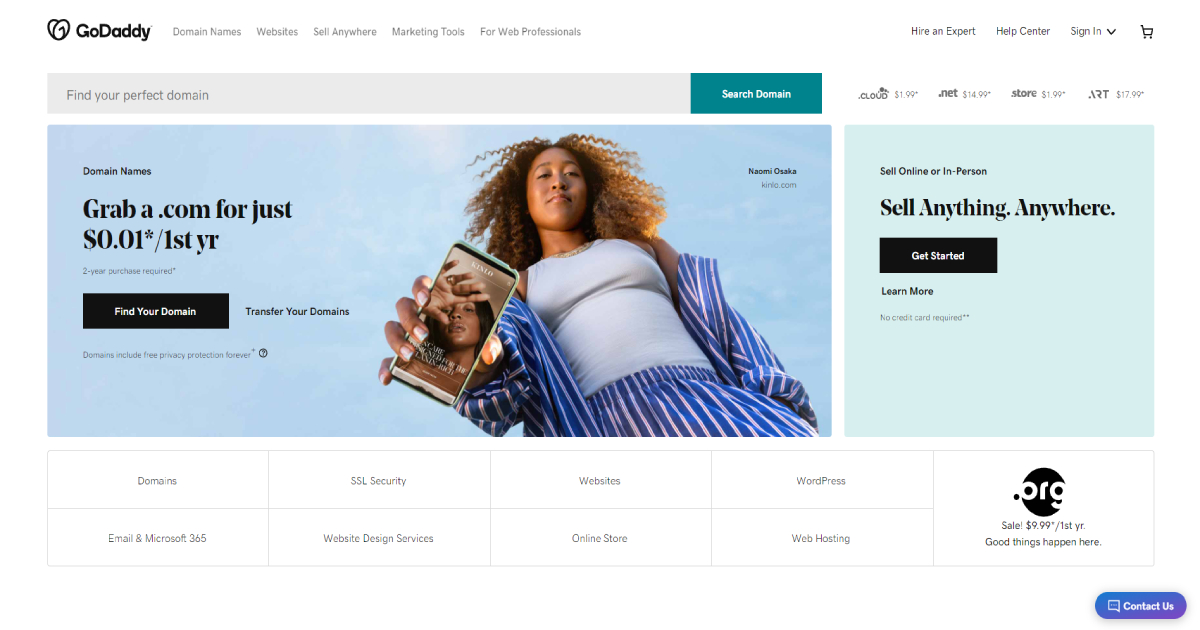 GoDaddy is a pioneer among web hosting providers. Also, it is a synonym for affordable web hosting. GoDaddy offers you four hosting plans – Economy, Deluxe, Ultimate, and Maximum from just $3.99 to $9.99 a month!
Features you can have with GoDaddy are the possibility to host up to 50 websites with 100 GB of storage and 100 databases! Every plan offers you unmetered bandwidth, and a 1-click WordPress install from the least to the most expensive.
They also prepared five Microsoft 365 mailboxes, a free domain, and a free SSL for your website's security.
Like the previous one, you can count on live customer support 24/7.
3. Wix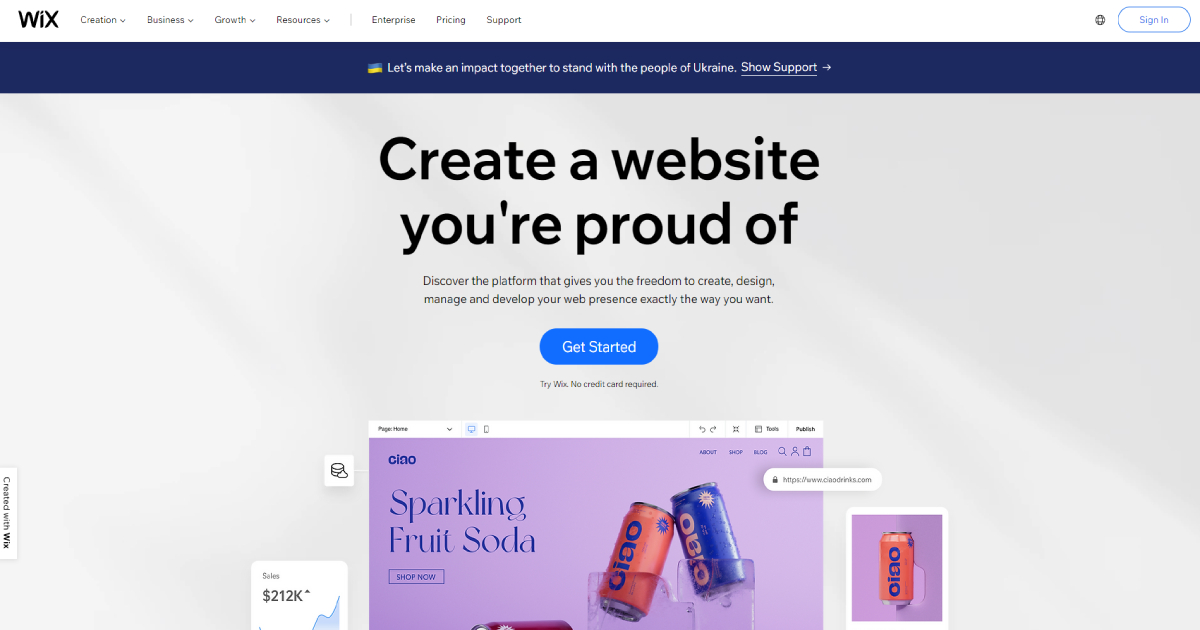 If you are looking for a sophisticated place with many tools where you can build and host your website, Wix is the perfect choice for you!
Aside from being a great builder, Wix offers an excellent and reliable hosting solution for eCommerce websites, small businesses, and blogs.
Since Wix has a global content delivery network, you can rest assured that your website will always be up and running. On top of that, your data is secured following the highest security standards.
Pricing here goes from $4.50 to 12.25 a month for classic websites and $12.50 to $17.50 for eCommerce and business sites. You can get a custom domain for free for a year, a free SSL certificate, unlimited bandwidth, up to 35 GB of storage space, and a Site Booster.
Moreover, you can get Visitor Analytics add-ons that will take care of your website on top of search results, giving you insights into every analytics.
On the other hand, business and eCommerce plans offer secure online payments (you can manage payments from the dashboard). Furthermore, you get customer accounts, free domain, and unlimited bandwidth.
You can add multiple currencies next to your products and subscriptions.
4. HostGator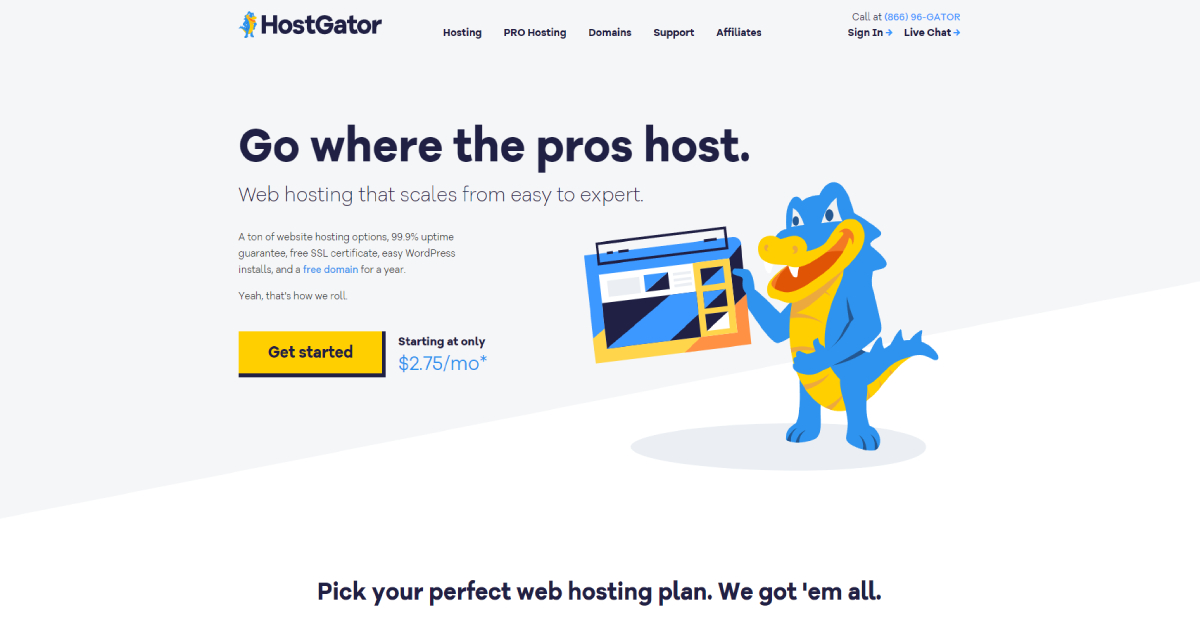 HostGator is not just offering a significant number of hosting plans, but it also provides a terrific website builder.
This hosting provider is full of features. It has great plans and a unique, simple website builder that will make life easier even for those 'non-techy' people. Also, it offers a free SSL certificate and a free domain for a whole year! When choosing this one, you can be sure your website will be up and living 99.9% of the time.
When we said HostGator is packed with features, we didn't lie! Shared Hosting, WordPress Hosting, VPS Hosting, Linux Servers, 24/7 Customer Support, and Domain Transfer are just a few great offers.
The prices range from $2.75 to $5.25 a month for Shared Hosting, $89.98 to $139.99 for Dedicated Hosting, and $23.95 a month for VPS Hosting.
5. WP Engine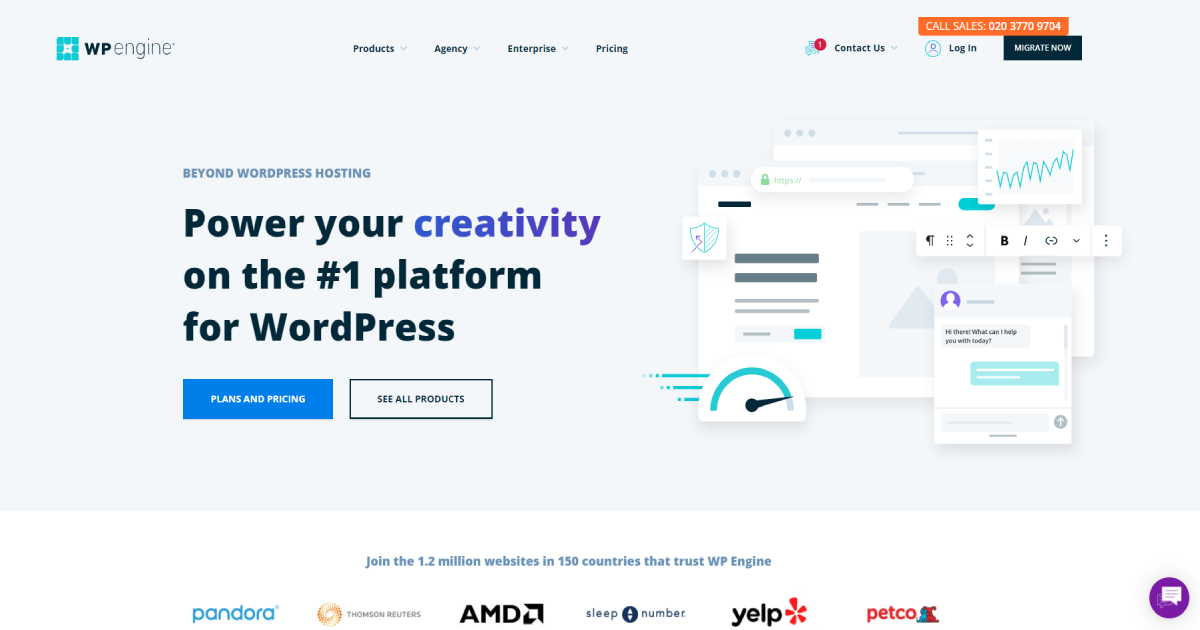 WordPress has become a widely used platform for developing web pages, and WP Engine is there to host them! WordPress-oriented service offers you five different plans – Startup ($25 a month), Professional ($49 a month), Growth ($95 a month), Scale ($241 a month), and Custom (for pricing, you need to contact their sales representative).
WP Engine offers 24/7 customer support, ten premium themes for your site, and daily backups. Moreover, you get a free SSL certificate, 50 GB of storage, and 500 GB of bandwidth.
Secure Hosting protects you against nasty things like DDoS, securing a firewall, and auto-rollbacks if some issues are detected. The pricing here goes from $44 up to $291 a month.
Also, we would like to mention other hosting services like Managed Hosting Plus designed for plugin support with the pricing from $28 to $258 a month.
WP Engine has an excellent hosting service for eCommerce websites with affordable prices ($30-$291 a month). It allows you to create the store in a single click. On top of that, you get optimized themes for your store, Instant Store Search, etc.
Conclusion
In this article, we did our job to present some of the very best hosting service providers. The companies mentioned above have many plans you can choose from to elevate your business even higher. So feel free to pick your fancy.