Looking for a powerful video editing laptop on a budget? If you're into video content creation, VFX or even Photoshop image manipulation, a powerful laptop is a must-have for all the heavy rendering that comes with it.
Today, a lot of the affordable modern laptops are equipped with hardware that's powerful enough to run some of the high-end video editing software. You can expect a quad-core processor, plenty of storage and memory, and possibly even a discrete graphics card to fit into the budget, all of which will provide a serious performance boost in video editing.
Working with 4K video is a bit difficult and you may have to opt for a lower editing resolution of 720p or 1080p. But the specifications of a video editing laptop under $1000 will not impact your creativity, and you should still be able to edit your ideas to life, even when you're on a budget.
In this article we have listed the 5 best video editing laptops under a budget of $1000, to show you that great video tools don't necessarily mean a big price tag.
5. Dell Precision 3540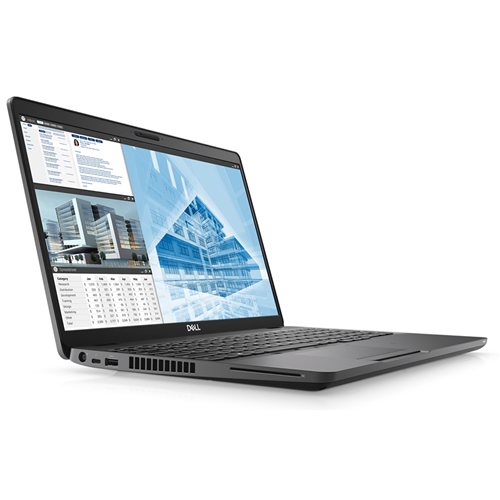 You know Dell from its classic corporate designs boasting robust and ever so reliable performance. All their three main laptop series : Precision, Latitude and Inspiron, along with the premium XPS series have all got plenty of models in all shapes and sizes that will work just fine for video editing.
But after taking a closer look at the Precision line, you'll notice that the base model is under $1000 and is aimed at visual designers. Its brand new 15.6 inch Precision 3540 is eye catching for being a brilliant modern mobile/portable workstation for video editing. That being said, it's not as light (when compared to Asus Zenbook) and isn't the most portable laptop since Precision won't compromise on its performance under the hood.
Specs include a modern ninth-generation quad-core Intel Core i5 processor and AMD WX2100 2GB discrete graphics card that will be able to really accelerate plugins that handle graphic processing.
Other specs include a 4 GB of memory and a low resolution display and a 500 GB hard disk. There's a generous selection of ports too including Thunderbolt which is a useful addition for video editing. Tunderbolt lets you store multiple terabytes of video footage and other files that are bound to accumulate as you work on a project on a fast external hard disk, , speeding up overall project completion time.
Pros:
9th-generation Intel processor
Discrete AMD graphics
Cons:
Paltry memory and SSD storage unless you upgrade
Not as thin or light as the other options
4. Lenovo ThinkPad E480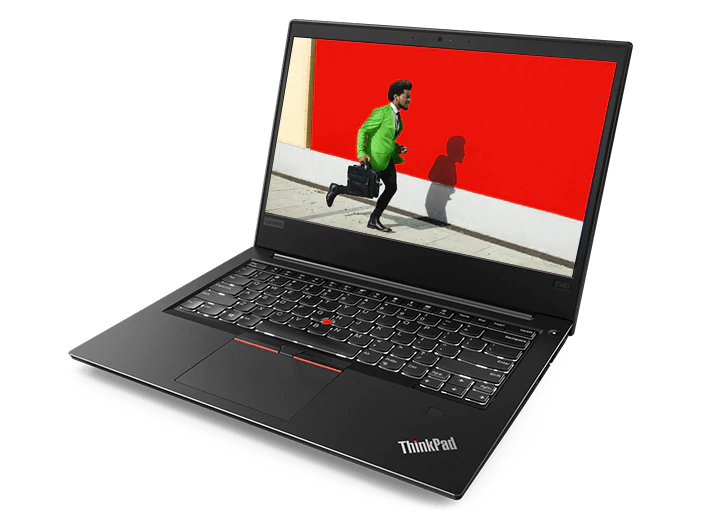 Known for great performance and quality hardware, an excellent keyboard and an amazing trackpad, The Lenovo ThinkPad is like a shower where the temperate is just right, between value and performance. You don't burn nor do you freeze.
What's great about a ThinkPad is, people on a budget love it for the value for money it delivers. Except for the lack of a high-end graphics card, they still provide great all-round performance for video editing.
The sub-$1000 ThinkPad E480, which is marketed as a high performance business laptop, with specs that doesn't cut any corners is a great option for video editing. Equipped with an excellent 14-inch Full HD display, quad-core Intel processor, high-speed PCIe SSD and 16GB of memory. It will work fantastically well for video editing.
The more expensive and high-end 'P' series have the best specification for video editing including options like multiple SSDs, a powerful discrete graphics card, color-accurate 4K display and even processors with six or more cores.
Pros:
Quad-core processor
FullHD (1920×1080) display
Cons:
3. MacBook Air 2015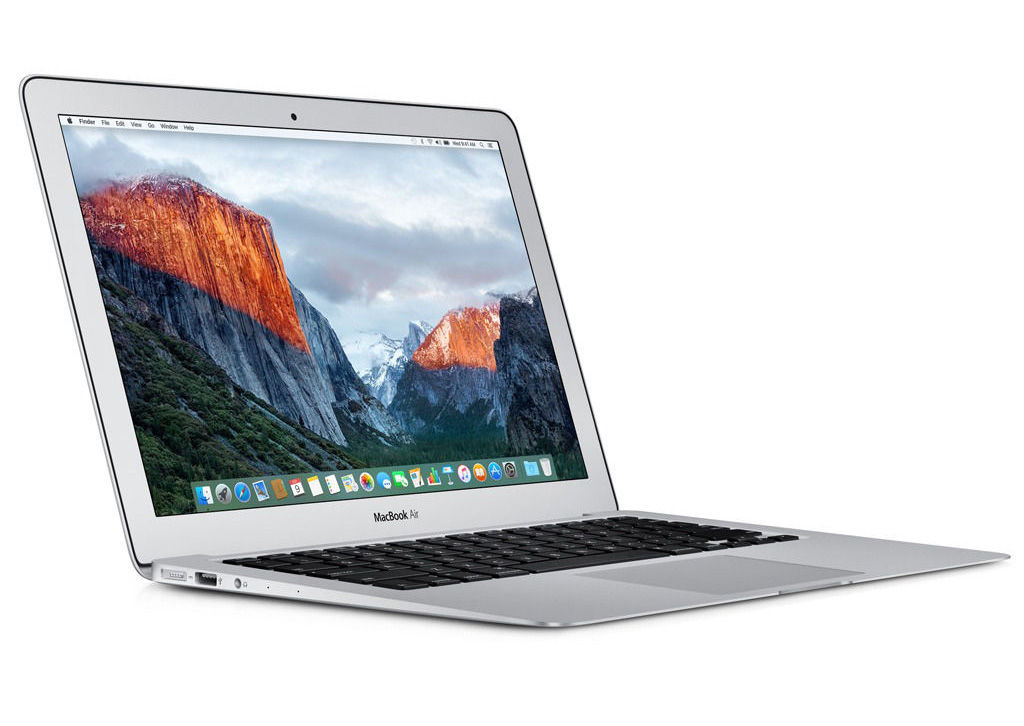 People choose a Mac over a PC for video editing for a multitude of reasons. Firstly, some people want to use the laptop for its operating system as opposed to Windows and others enjoy the Final Cut Pro X, Apple's own high quality video editing software.
Secondly, those that can afford the high end models love the look and feel of a Mac. However, you want an up-to-date Apple laptop that costs under $1000.
Option 1: In late 2018, Apple released a brand new MacBook Air, retaining the thin design of the classic model, but upgrading it with a high-resolution 'Retina' display and more modern ports as well as faster internal components. But the entry price of the new 2018 MacBook Air was at $1099, which puts it just over the budget of $1000.
Option 2: In order to stick to the budget, you can still purchase the previous generation MacBook Air (first released in 2015) from a number of online retailers for less than $1000.
There's a trade-off in terms of video editing performance, the older MacBook Air is less powerful, so it will certainly be more restrictive when running video editing software. The display is also an old fashioned TN panel that's less bright, with bad viewing angles, a lower resolution and thicker bezels than the more modern MacBook Air.
Option 3: Keep an eye on the Apple refurb store for deals on refurbished laptops, which are usually as good as new and come with a warranty. You'll also find occasional deals at various retailers, from Amazon Prime Day to stores offering discounts.
So what's the creme de la creme for a Mac video editing laptop even if it means going slightly over budget? MacBook Air 2018 is the best option for higher performance and better display over the older model (which is under $1000).
Pros:
A golden ticket to getting a Mac OS on a tight budget is to get your hands on Apple's MacBook Air.
Still capable of decent video editing
Cons:
Older processor
Low resolution display
Limited system memory
2. HP Envy x360 (2019)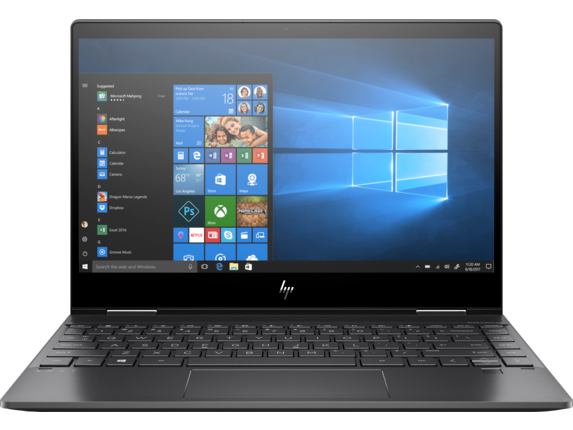 When you see the list of amazing specs, display and design, you wouldn't believe that the HP Envy x360 is a budget oriented laptop. Its design features a lovely reflective surface and carefully engraved hinges. At the same time you have a bonus ability to flip the screen around to be used in tablet format, hence the name 360.
Using the HP Envy x360 in tablet mode doesn't especially help with video editing. But it's brilliant for presentations, not to mention the usability during public transport and in coffee shops.
As with the majority of other manufacturers, HP lists a truly dazzling array of Envy configurations on its website, offering models with both Intel and AMD processors and varying storage and memory capacities. This time though, it's an AMD-powered system that has caught our eye. The HP Envy has an AMD Ryzen processor which may bring down costs, but is no slouch when it comes to video editing.
The larger 15.6 inch Envy x360 now offers AMD Ryzen processors as an alternative to Intel, meaning you can buy a very high quality HP laptop that's powerful enough for video editing and still have change left over on a $1000 budget, without compromising on its capabilities.
In some tasks AMD processors even outpace Intel, so you can certainly be confident the quad-core Ryzen 5 2500U won't let you down in video editing.
At a lower cost,  the rest of the specification is really good as well. You get both a fast SSD and a hard disk, Full HD (1080p) touch-sensitive display, 16GB of memory and both legacy and modern ports, with dual USB 3.1 ports, USB-C, ethernet and HDMI video. There's even an entry-level discrete AMD Vega graphics chip to offload some video processing work to.
Pros:
AMD Ryzen processor is no slouch
Great display
Touch screen
Plenty of memory and storage
Cons:
Video editing doesn't particularly benefit from tablet mode
1. Asus Zenbook 13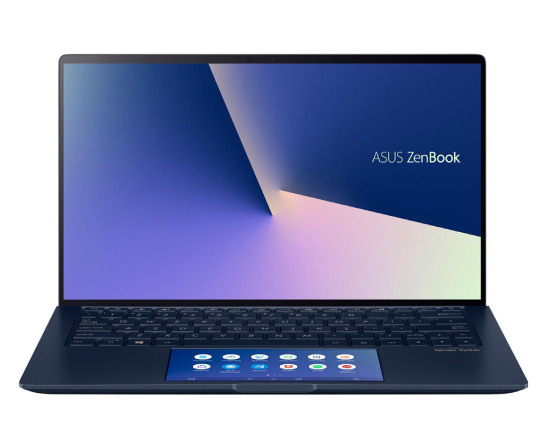 The Zenbook range first made a name for itself by being like a super-thin Windows PC laptop similar to Apple's MacBook Air, for a lesser cost.
The Zenbook models today come in countless variants. And holding on to great value is something that hasn't gone away with the Zenbook 13 offering a lot of computing power for under $1000, which makes it perfect for video editing on a budget.
When it comes to specifications, it comes with an eighth-generation quad-core Intel processor, 16GB of memory and a 512GB SSD. In terms of display quality, its 13.3-inch Full HD (1920×1080) display is stunning. Good news, if you want to save even more cash there are models with smaller SSD capacities (Go for the largest you can afford).
It also retains the thin-and-light chassis the series is known for, weighing just 2.6 lbs, and goes further still, with a durable design and extensive array of ports. Lack of discrete graphics is the only con because you're stuck with Intel's integrated graphics chips.  This is an understandable choice to avoid the extra weight from the increased cooling and power demands of a discrete graphics board.
Pros:
Generous SSD capacity
Full HD (1920×1080) display
Portable
Good value
Cons:
Which laptop should you pick up for video editing on a budget?
Gone are the days when helicopters were needed to shoot videos from up high. With technology gifting us things like drones, digital video editing has also become an accessible and easy feature. To become a complete professional, you not only need to have good tools like a quality camera, but also learn video editing with software such as DaVinci Resolve, Final Cut Pro or Adobe Premiere.
While you learn it, there cannot be issues like overheating or software screw-ups, not to mention bad audio effects.
It's safe to say that you need a laptop that won't come to a halt, is powerful and robust, even when rendered at 4K resolution. If your budget is somewhat restricted, those costly high-end laptops will be simply out of reach. But thanks to the falling prices and increasing performance of computer hardware, even when spending as little as $1000 on a new laptop, can bring about the expectation of specs that will still be more than powerful enough for video editing.