If you're a vlogger, two things are true about you: one – you love cool filming gear and two- you're always on the go. To enhance your natural gift for filming, you can get these 10 best iPhone accessories for vloggers to make your life a little less stressful:
1. JOBY GripTight GorillaPod Stand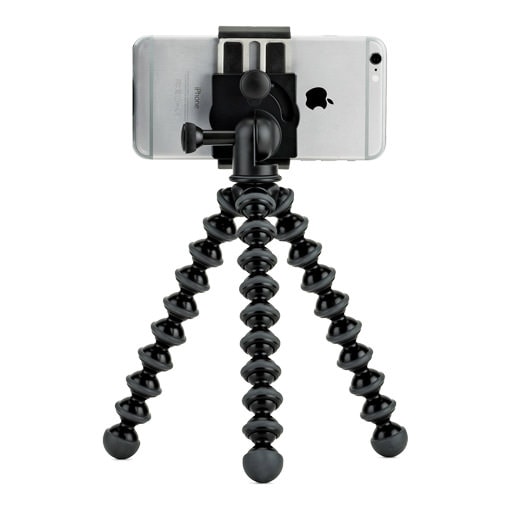 We believe that something like a JOBY GorillaPod is a crucial accessory for an iPhone as a tripod helps with long exposures, time lapses and self-portraits. Both photographers and vloggers can use it to shoot without a shaky hand and slow shutter speed.
As a cornerstone for every photographer or vlogger's camera skills, the Gorillapod comes with 3 sturdy, bendy legs that can stand up right or twist around anything to use it literally anywhere. The Gorillapod fits on any smartphone of 2.1 – 2.8 " width.  You can adjust the Gorillapod depending upon the environment and different shooting conditions.
2. Olloclip Auxiliary Lenses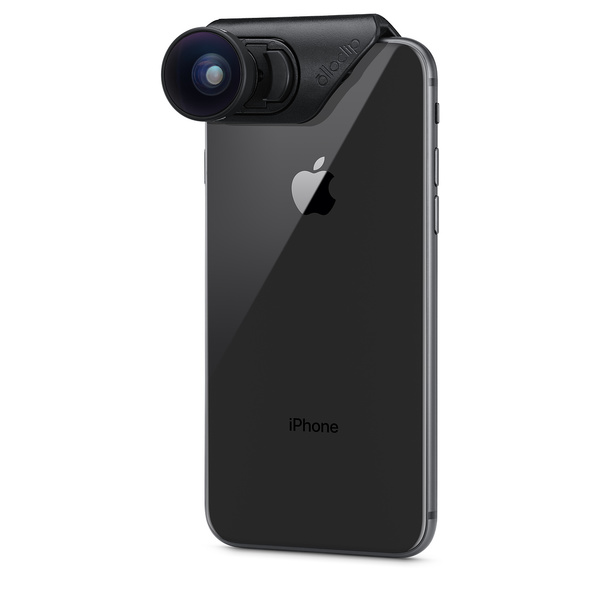 DSLR cameras have a huge selection of lenses to help you get the best possible shot. Did you know that you can do the same with your iPhone?
Using the Olloclip auxillary lenses, Vloggers can now attach an addon lens to their iPhones. Lens options are fisheye, wide-angle, telephoto and macro and they even come with multi-level coating to reduce lens flare.
Olloclip 4 in 1 photo lens includes the above four options which are ideal for Vloggers and comes in one small package. The lens simply clips onto the side of your iPhone and makes your photography so much more versatile.
3. Auxiwa Clip on Selfie Ring Light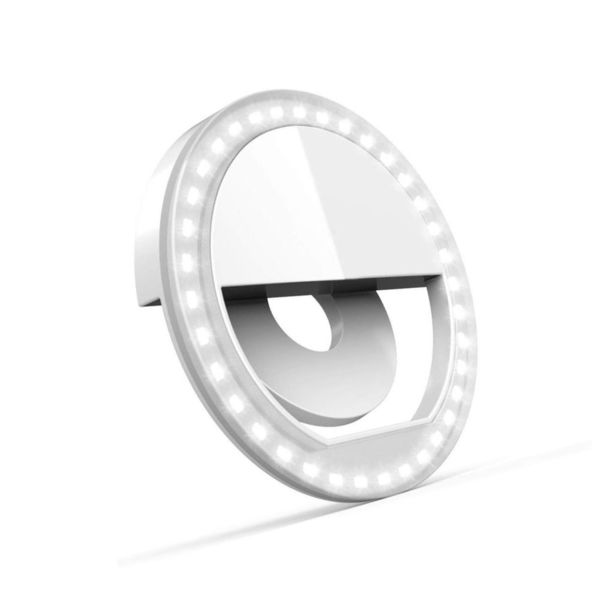 As much as smartphone camera technology have advanced, phone cameras still underperform when it comes to filming video in low-light. In low-light, your footage is very grainy because your phone is equipped with a small camera sensor, an engineering choice by the manufacturers to keep the size of the phone small.
A handy accessory that you can use to get more light is the Auxiwa clip on selfie ring light. This ring light clamps onto your phone and emits a neutral white light. You can clamp this light to either side of your phone, depending on whether you want to use your rear-facing camera or your front-facing camera.
4.

Portable Pocket Spotlight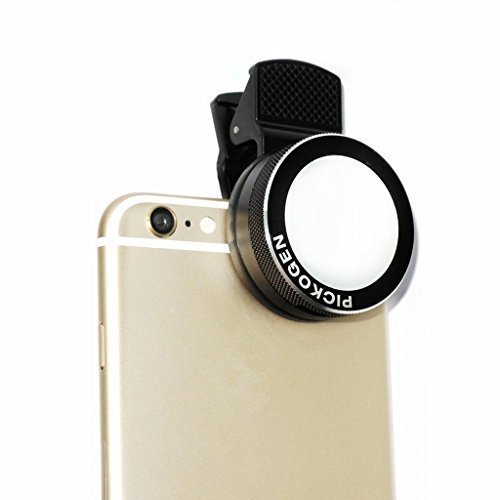 A flashlight in a DSLR camera will get a photographer great photos. But ever regretted a photo you took from your iPhone with flash? That's why the pocket spotlight is easily one of the 10 best iPhone accessories for vloggers.
The Pocket Spotlight is a constant light source to mount into your phone's headphone jack or off-camera in your hand. It is designed to create a professional instant spotlight to set your focus and exposure and then snap away – for those selfies and vlogs.
It can either be held by hand or plugged into your smartphone headphone jack while taking pictures. You can charge this pocket spotlight with USB and it is very portable and handy.
5. RAV Power Portable Charger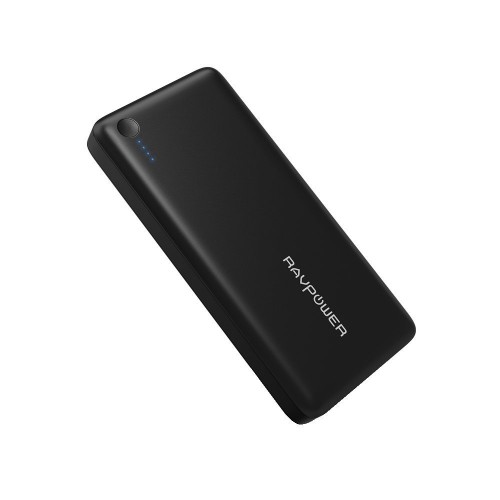 Vlogging can eat into your battery and this not only affects your plans to vlog all day, but also constrains secure navigation from one place to another, and cuts into time if you have to leave your phone hooked to a wall socket. That's why something like a RAVPower Portable powerbank makes our list of 10 best iPhone accessories for vloggers.
RAVPower has a great lineup of portable chargers with multiple USB inputs that hold a total charge of more than 20,000 mAh. With that much battery juice, you can fully charge your iPhone more than 6 times.
RAVPower power banks are dustproof, waterproof and shockproof. It has a built in handy compass to check navigation and even comes with a flashlight. The Ravpower power bank is a must have for vloggers who are often outdoors in unpredictable conditions.
6. RODE VideoMic Me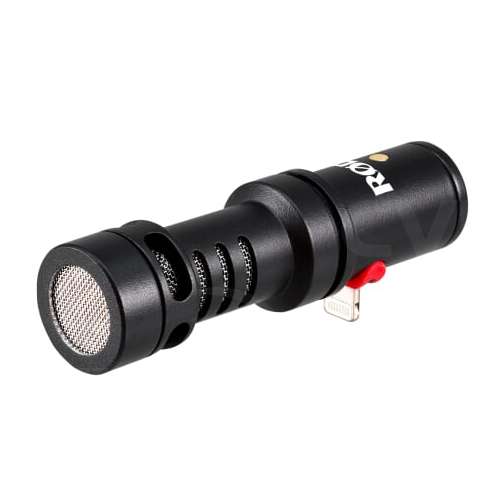 The built-in mic of your iPhone is equally sensitive to the sounds that come from behind the phone as it is to the sounds that are in front.
This can be annoying if you're trying to vlog in selfie mode when there's a loud concert behind you or when you're interviewing someone amidst a lot of background noise.
The RODE VideoMic Me is a mini directional shotgun which plugs right into your phone's headphone jack. In windy conditions, the dead cat windshield that it comes with does a great job of minimizing noise from the wind. In quiet, indoor conditions where you are the only person speaking, this device still performs better than your phone's internal microphone. Your phone will also have to be in airplane mode to prevent the Rode VideoMic Me from recording unwanted clicking noise caused by background processes performed by your phone.
7. Aukey Ora 3-in-1 Lens Set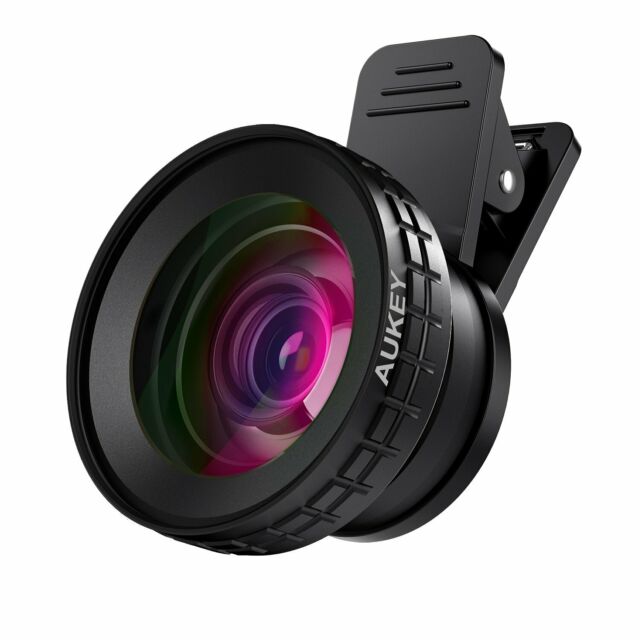 Aukey makes a 3-in-1 lens set to clamp onto your iPhone so that you can vlog at different focal lengths.
The 3-in-1 set comes with a wide-angle lens, a fisheye lens, and a macro lens. The clamp it comes with is long enough for these lenses to reach any camera on a smartphone, not just those of iPhones which are positioned close to the phone's outer edge. You can even use this lens set on either your phone's rear-facing camera or front-facing camera.
8. Optrix Sports Case
When shooting in harsh environments, the Optrix Sports case will protect your iPhone from obstacles, rain, sunlight and snow. This was originally created for the iPhone but suits the GoPro too. It has no limits for shooting underwater shots with water depth under 15 feet.
9. CamKix Camera Shutter Remote Control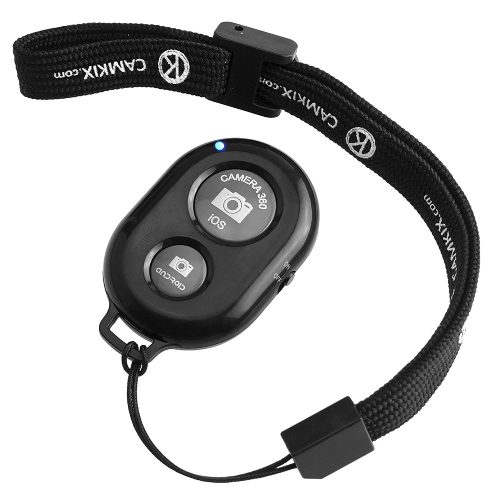 This Bluetooth device can be used as a cool remote control for your iPhone to shoot videos and photos. It can send trigger signals up to 30 feet away to your phone. CamKix Camera Shutter Remote Control is best for shooting documentaries and movie videos while you're traveling alone and have to handle everything all by yourself.
10. Zhiyun Smooth-Q 3-Axis Handheld Gimbal Stabilizer for iPhone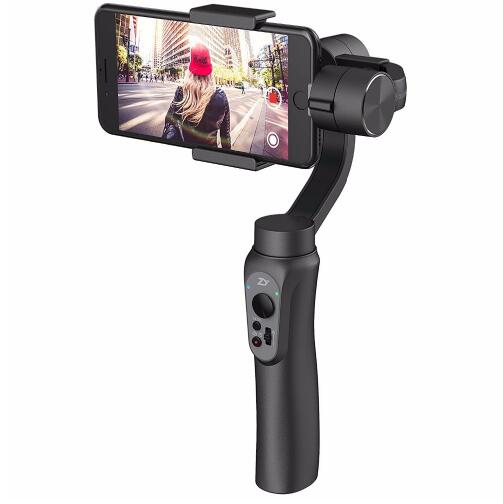 The Zhiyun Smooth-Q gimbal is very effective in helping you pan and rotate from a starting position to an ending position, giving you the opportunity to film beautiful, smooth video footage. This is a must have for anyone who's serious about the quality of their vlogs. If you're looking for a decent handheld stabilizer for your smartphone, here is a comparison of the Zhiyun-tech Smooth Q 3 vs Smooth 4.
Which one of these 10 best iPhone accessories for Vloggers will you buy first and why? Let us know.