WooCommerce is the most popular solution for eCommerce stores built in WordPress. It offers many valuable features to make your store look and sell better. Many developers make plugins specifically to work with WooCommerce. Choosing the best ones is essential to building a proper store.
When calculating the shipping costs of a physical product, it can quickly become a very frustrating and confusing mixture of variables. This is why I compiled a list of the best WooCommerce shipping plugins to make the process as smooth as possible.
To start this list, I will present you with my favorite, WooCommerce Table Rate Shipping. This plugin comes as an all-in-one solution for any problem you may encounter regarding shipping.
The main feature is calculating an order's shipping costs based on the product's destination and parameters, such as weight and quantity. This goes as far as calculating the shipping price based only on the weight or amount of the product.
Now that calculations are in place, you might want to work a bit on the marketing side of it. Presenting shipping options can significantly influence conversion rates, sales, and other parameters related to profit.
Maybe you want to hide specific methods for a group of users? This can be done thanks to the hide shipping methods feature quickly.
With WooCommerce Table Rate Shipping, you can create shipping classes based on the zones and rates of your shipping provider.
This plugin allows you to present multiple shipping options once the customer is in the checkout process. In some cases, you will let your customers decide what the most suitable choice is. Depending on the size of the product, you might also want to add handling fees, which is one of the options being integrated into this plugin.
Here we barely scratched the surface of what benefits WooCommerce Table Rate Shipping brings to your store. Make sure you take a detailed look and decide what system you want to implement. No matter what it is, I am sure this plugin will provide the needed functionalities!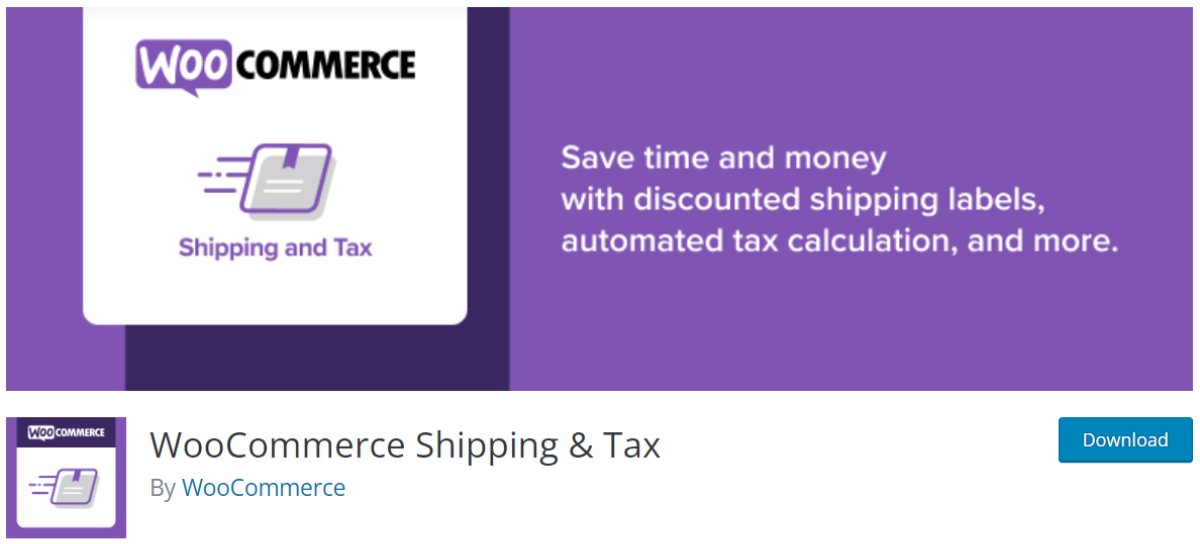 The second on my list is the plugin that comes directly from WooCommerce. If you have problems with your website's speed and stability, you might want to check it out. It will take all of the heavy load to an external server, thus making less load on your hosting provider.
Handling taxes can be annoying. With this plugin, you can automatically calculate the tax for individual orders and display it to the user at checkout. If you use USPS or DHL services, this plugin will allow you to print shipping labels easily.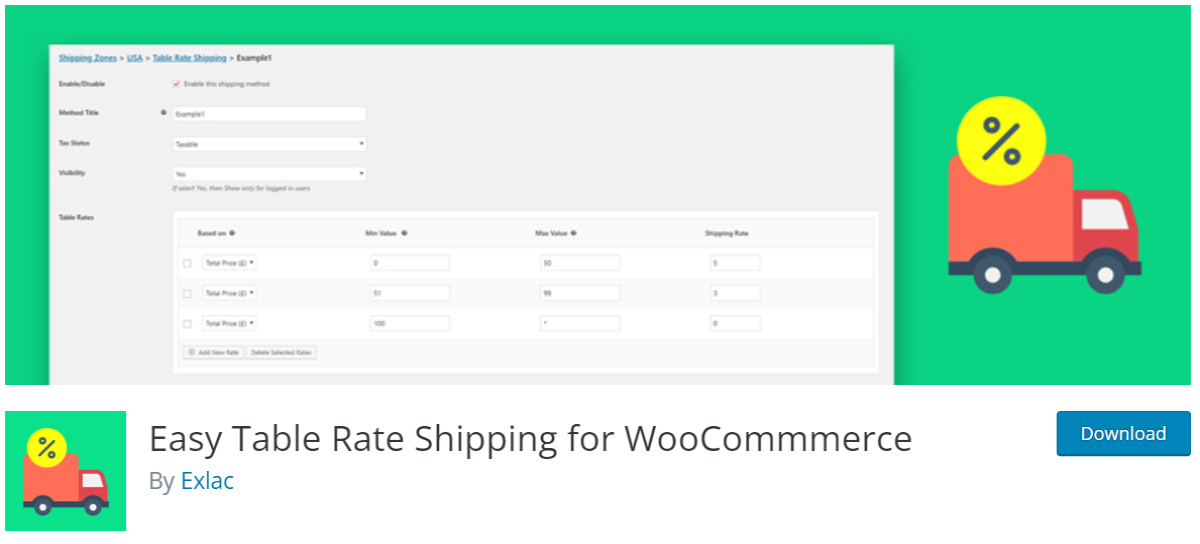 Easy Table Rate Shipping is an easy-to-use plugin with plenty of features for setting up a shipping system on your WooCommerce store. You can calculate costs based on shipping destinations or items' weight and price.
A handy feature of this plugin is that you can show different shipping methods to logged-in users. This way, you can create different rates for loyal users. If your store is bilingual, this plugin might solve some problems since it is translation ready.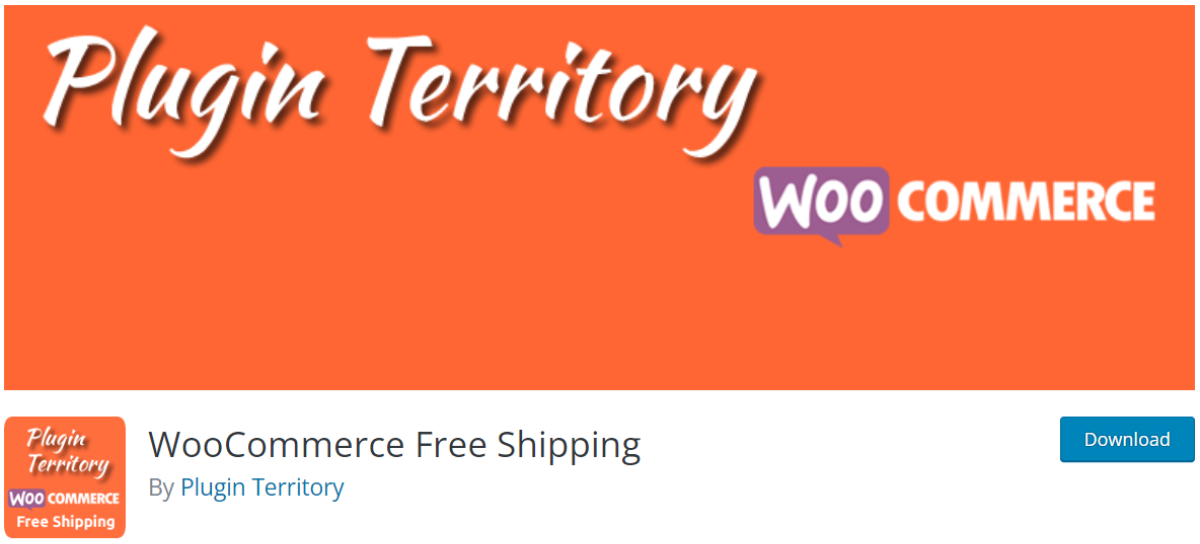 Some stores offer free shipping to their customers. Sometimes this is due to low local or national shipping costs, and sometimes just another marketing trick. This plugin provides this since it doesn't come by default in WooCommerce.
Maybe you want users to buy three instead of two of your products. With this plugin, you can make a custom message to suggest users spend a bit more to get free shipping. You can also set up conditions for free shipping.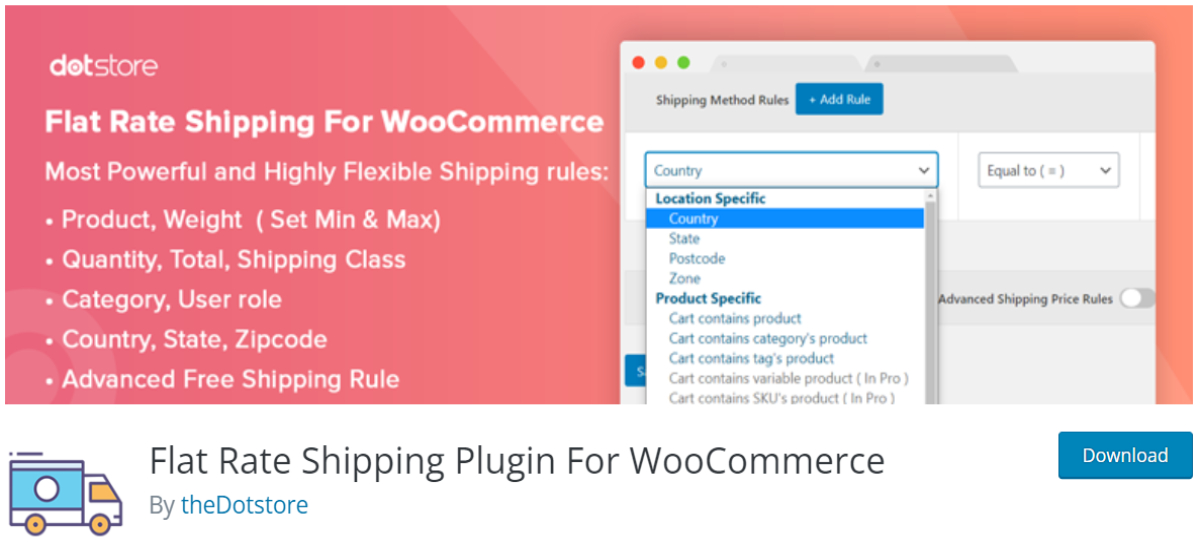 Flat Rate Shipping is usually more suitable for local or national deliveries that don't depend on the distance the item will travel. This plugin allows you to set a flat rate for shipping orders that might be conditioned to specific parameters, such as location, category, or quantity.
The primary purpose of this plugin is better marketing and inviting users to buy more specific products since it has many options to condition the flat rate shipping. Keep in mind that if you ship internationally, it will rarely be the exact shipping cost. However, if you want to include such a feature on your website, you can permanently hide the flat rate shipping costs in the product's price.
Conclusion
Sometimes store owners are not even aware that some of the sales they make, decrease their profit! I highly recommend using the WooCommerce Table Rate Shipping plugin to avoid this. It comes with everything you could need to provide the best experience for buyers and keep your profits high.
If you ever have to export the list of orders made on your WooCommerce store, check out the WooCommerce Order Export plugin. With just a few clicks, you can export the list of orders by day, time of sale, or any other parameter. It will make your analysis faster and more efficient!