Capturing moments in old cameras and waiting for our nearby 'studio photographers' to deliver the final photos from the reel had an essence and enthusiasm of its own. With the current advancement in technology however, all of us are amateur photographers and the only equipment we need is our smart phone. Having a look at these old photos are extremely nostalgic and brings back a lot of memories. This is also the only way we get to see our parents, forefathers and all the past generations. They are not easily accessible though unlike our digital photos captured at the convenience of our phones now, is it? Also, another noteworthy factor is how we may either lose these photos or end up having a damaged picture because of storing it the wrong way.
A lot of such factors are clearly the reason why digital photos took over and are currently the safest way to keep our memories intact. But what if, we could digitize these photos. This simply overcomes the downside of old physical copies. No more lost pictures or using up a lot of storage space in the attic, no more dusting of old pictures either. Now how do we achieve this, there are a couple of ways how to go about. However, let us check out the best way to do this.
Using a scanner
Firstly, we can get the photos scanned from a physical scanner. This will ensure having scanned backup copies of all our favorite pictures, so say no to the fear of losing photos anymore! These copies can be saved directly in either our google drive or cloud. This does have a downside though, and that is the investment on a scanner. There is a huge variety of scanners available in the market for different prices and preferences. Another alternative from buying it ourselves is by simply borrowing it from a friend. On the plus side, scanning photos with a physical scanner provides great quality backup. It is almost as good as the original copy and does not compromise on the quality/clarity in any way as the concept is basically replicating the original photo to have multiple copies.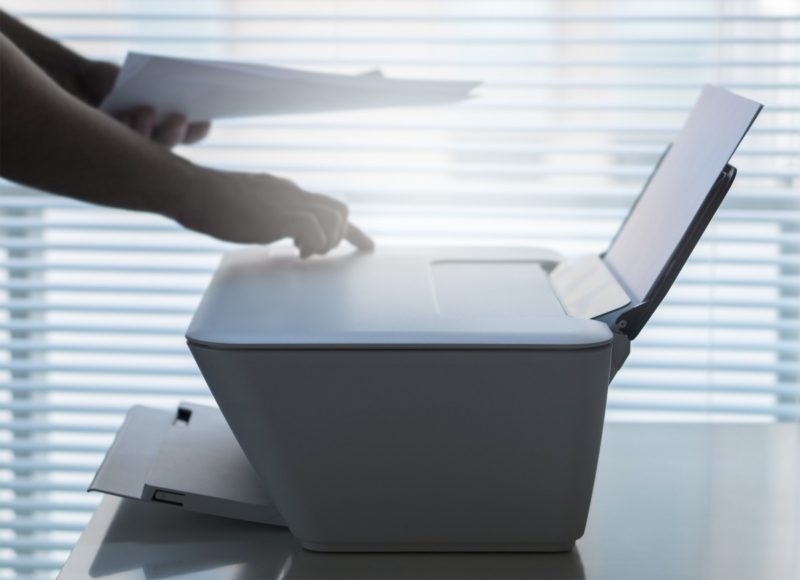 Using PhotoScan app by Google
The second and my most favorite method of digitizing our old photos is by using our smartphones. There are a couple of apps available in play store or the apple App Store catering to this requirement. The best one in the market as of now is the google PhotoScan which is available in Android Play Store and iOS App store as well. This technique does not require a bulky machine to do the job or any sort of investment. It can be done at the convenience of our smartphones. All we have to do is just choose the photos of our wish and scan it with the app and, viola! We have our own digitized copy right in our phone. The app gives a glare-free copy with auto-corrections to make the photos picture perfect. This is the most convenient method to digitize our old photos. The quality of the scanned copies though depends on the camera resolution of our smartphones, But what a fantastic way to keep our memories safe and digitized!
Here's how to digitize your old photos using Photoscan:
Open the

PhotoScan app

.

To start scanning, hold your smartphone right above your photo. Tap the button to capture.

Move the phone around the photo so as to get the circle over all the 4 dots.

Once the picture has processed, tap the image thumbnail on the lower right.

You can now select a photo and adjust the corners, rotate, or delete it.

You can go to the Google Photos app to see all your scanned pictures.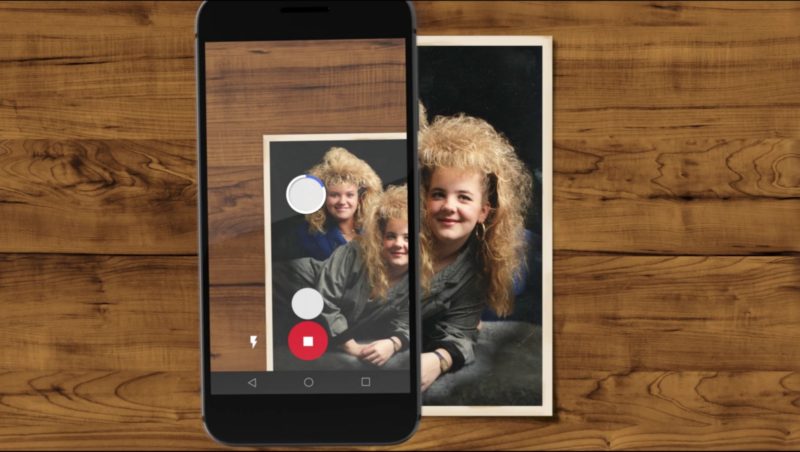 If you want to scan photos faster, the Glare removal feature can be turned off. This will make the PhotoScan app work like a regular camera app except it automatically uploads the pictures to Google Photos.
If you guys know any other cool way of digitizing your old photos, please do let us know by dropping in your comments below.