We recently got ourselves a Seagate Expansion 1 TB hard drive and it seems to be a great choice for portable storage. Seagate Expansion is a 2.5″ format HDD which uses the USB 3.0 interface. The USB 3.0 interface would mean you can transfer your data in and out of the drive at lightning speeds. The drive looks really great with the matte black finish and sleek design. We got a 1TB version of the product, but it does come in different capacities, if you are looking for  higher/lower capacity one. Seagate hasn't specified the read and write speeds of this drive, so we'll have to find it out all by ourselves, but worry not! we've got you covered on all the necessary details.
Design and Build
Overall, the Seagate expansion has a sturdy look with the matte black plastic casing with chiseled edges. It looks and feels good in the hand, plus the grainy texture will keep scratches away. The plastic casing seems hard enough, so you don't really have to panic if you accidentally drop it.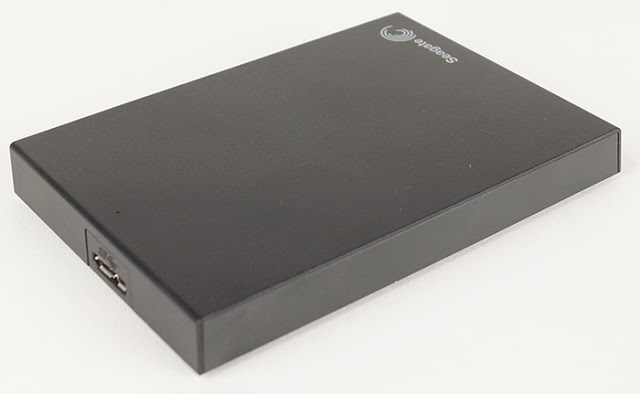 It comes with a micro-format USB 3.0 connector which is backward-compatible, so you can use it with USB 2.0 as well. However, connecting it to a USB 2.0 port will give you slower data transfer speeds unlike USB 3.0 which is really fast. Since the drive is powered directly by the USB port, no external power source is required. Seagate ships it with a 30 cm USB cable, which would be perfect for connecting the drive to a laptop, but can be uncomfortable while you have to use a desktop instead. The drive has a spin speed of 5,400 rpm and 8 MB of cache.

Performance
The Seagate Expansion 1TB does have high-end data transfer speeds. The measured read speed was 117 MBps and it gave a write speed of 115 MBps. Simply put, it will take just 35 seconds to copy a 4 GB file on to this drive and roughly the same time to copy it back from the drive. Only a 3.5″ HDD would be able to beat that speed.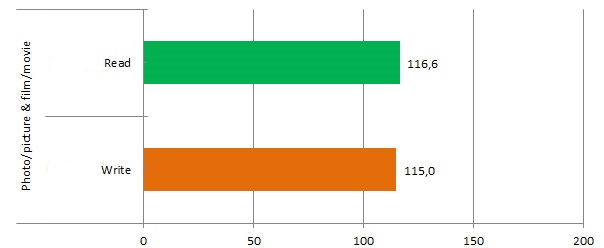 Portability
This might not be the most compact external hard drive ever made. It measures 122 x 81 x 15 mm and weighs 170 g. It is not that bad at all and you can easily carry it around in a bag.
Pros
The data transfer speeds are really high
Reasonable size and weight
Cons
Doesn't come with any free software unlike most external HDDs
More compact external HDDs are available out there
Final verdict
The Seagate expansion 1TB is a great choice for people who want higher data transfer speeds and a decent storage capacity. Apart from being slightly bulkier than some of the competitor models, it offers excellent value for money.
Seagate Expansion 1 TB USB 3.0 External Hard Drive