Getting information from the internet was never easier. Access to data led to revolutions in many industries. However, user privacy is still a big issue. What if there is a way to search the internet without being tracked?
Fortunately, many search engines don't track you, and we will list our top 5 today. Before we dive any deeper, it is essential to note that no search engine can provide or guarantee 100% privacy, especially if the request for your data comes from governmental institutions.
If you want to browse anonymously with no bad intentions, continue reading and find out what are the best search engines when it comes to privacy.
Brave Search
Brave Search came into existence as a consequence of the Brave browser. The team gathered around the idea of protecting privacy and realized that the search was the next logical step after successfully deploying the browser.
Brave is attractive because you can use a browser and search engine that protect your privacy.
The search is still in the beta phase, which means it is available for users but still pretty experimental. However, when Brave Search cannot figure out what results to serve you, it will simply show you results from Bing and (or) Google. Don't worry; these results are served privately.
DuckDuckGo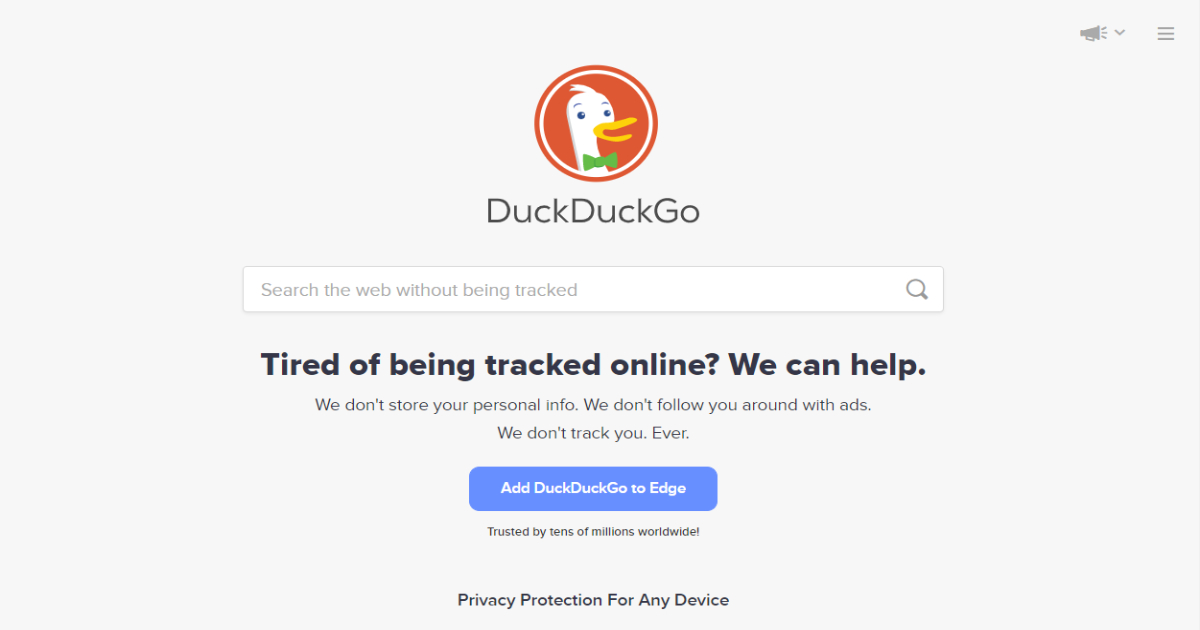 How many times did you see a video about a specific topic and then were bombarded with ads related to this topic? Nowadays, probably many times. If you are annoyed by this and want to protect yourself from such ads, DuckDuckGo is the way to go!
This search engine has more than a decade of history, and what brought it to second place on this list is that it doesn't keep track of personal data that can identify a specific user.
In other words, they monetize their work through advertisements but display them only based on the keyword you searched for. That means that with DuckDuckGo, you can forget about being bombarded with vacation ads when searching for a new scooter.
Ecosia
Continuing with the search engines that sustain their work through ads displayed only based on the search keyword, next on the list is Ecosia. Using this search will hide your IP address and other data unique to you as a user.
Besides the privacy and advertisements displayed without analyzing your data, this search engine fights for the planet! At first, it sounds a bit weird, but the reality is that Ecosia is run by a not-for-profit company that uses 80% of the revenue to fight climate change by planting trees.
If you are worried not only about your data but also about our planet's future, this browser is perfect for you.
Swisscows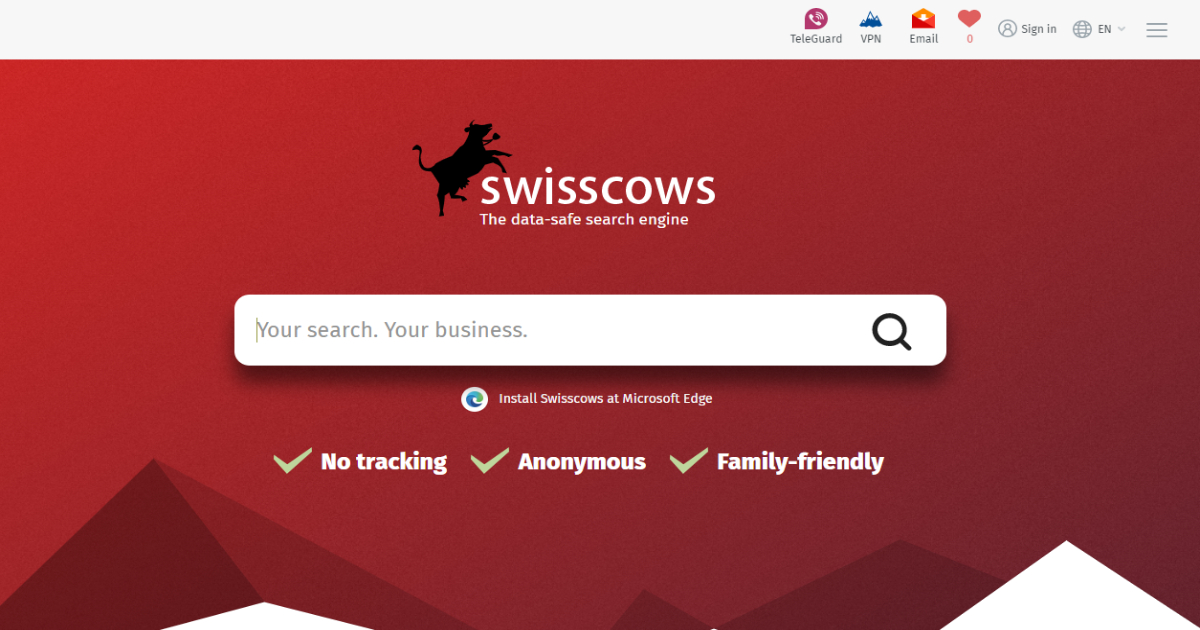 Moving on towards European-based companies, we reach the Swisscows. This search engine fights tracking by being based in Switzerland. Yes, that is right, Switzerland is a rigorous country regarding data privacy, and as a bonus, EU and US data legislation laws don't apply.
The only government that could theoretically ask for the data of a specific user would be the Swiss government. The thing is that they wouldn't have much success since Swisscows doesn't keep a log of users' profiles.
This search engine comes with filters that can block unwanted content, so even the youngest members of your family can use it. The results you get are often a problem with privacy protection engines. Sometimes, they are not filtered, thus not suitable for minors.
Startpage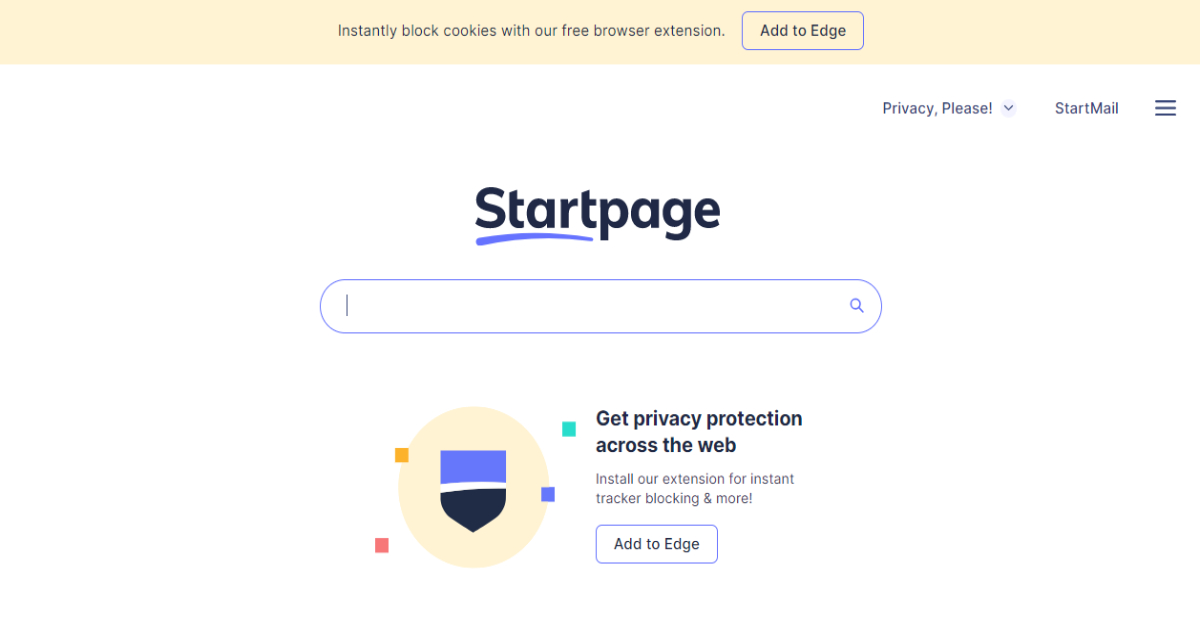 Last on the list is a company from yet another European country. We are talking about the Startpage, a search engine run in the Netherlands. Privacy is a big priority, and this search engine aligns with strict EU policies about user privacy.
If you have been using Google search for years, it could be a problem to get used to the results served on the engines we listed earlier. Startpage found the spot on the list since all results are taken directly from Google searches.
Similar to other search engines that pull results from Bing and Google, this one also anonymizes your request. Startpage could be your first step in the field of anonymous internet searching.
Final thoughts
Privacy and cybersecurity are burning issues worldwide nowadays, and taking individual actions to reduce the footprint that one leaves online is a very reasonable thing to do.
As we mentioned, nothing is 100% safe and anonymous on the internet. Stay cautious and follow the laws of your state, country, and region.
We reached the end of our list today, and I hope you find your soon-to-be favorite search engine.