Customer intelligence is all about gathering data to better understand why customers act in the way they do. In turn, businesses can use these data points to better predict customer actions and improve their marketing strategies as well as customer experience. There is no better way to gather this important data than with the help of a convenient platform, which is why this blog post is going to list some of the best, hand-picked customer intelligence platforms you should consider using this year.
1) Lifesight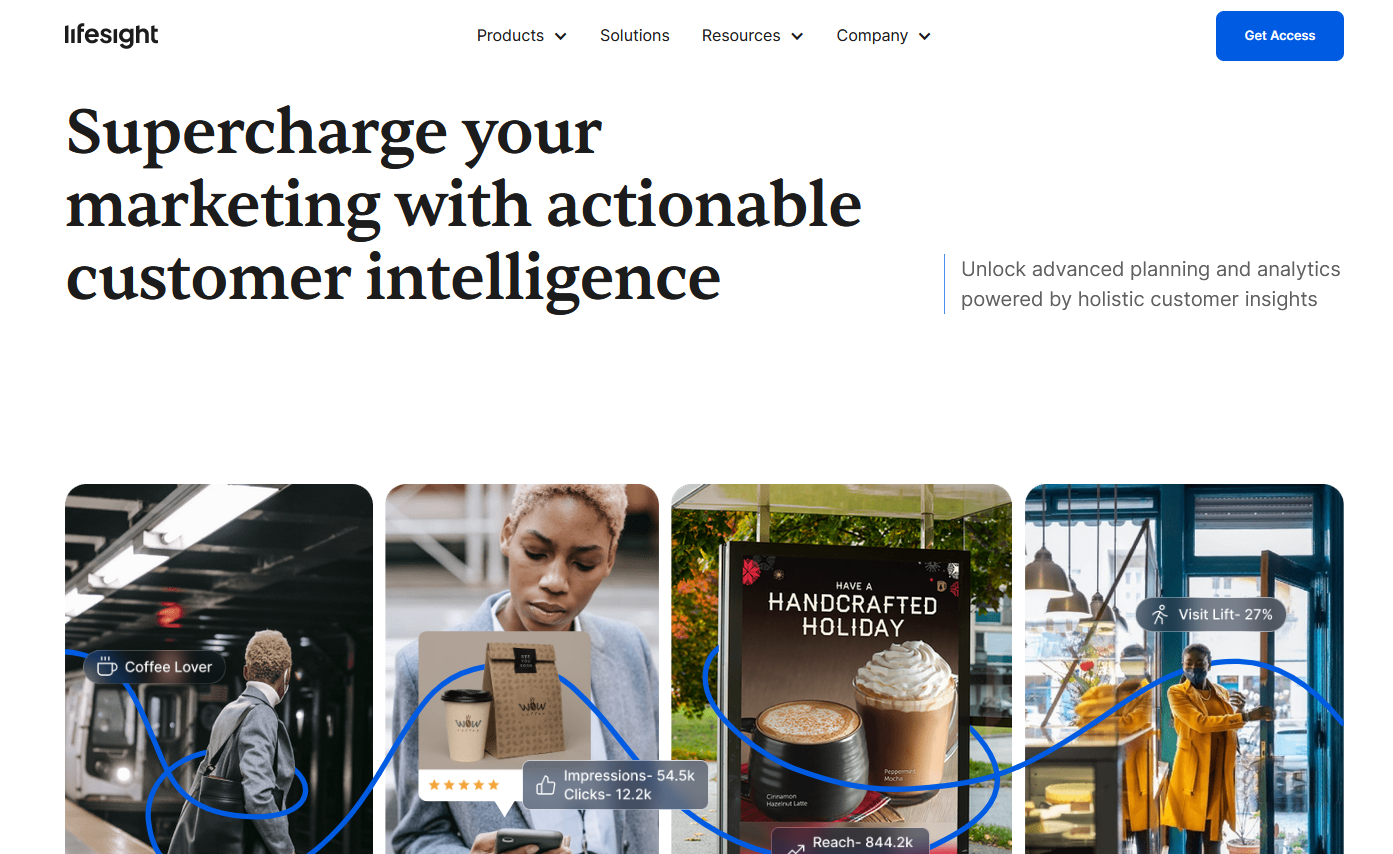 Lifesight is a convenient customer intelligence platform that helps you leverage this intelligence to deliver a superior customer experience and therefore gain an advantage over your competitors. Lifesight's proprietary identity resolution and data enrichment solution enable your brand to securely collect data about your customers' identity, habits, interests, and preferences, as well as take action on it. First, the software starts with securely onboarding your customers' data and anonymously resolving their identities. Their data then gets enriched with new attributes and connected to similar customers, only to be distributed to various platforms. With Lifesight, you can easily optimize your marketing strategies, make better data-driven decisions and transform your customer experience.
2) Rival IQ

Rival IQ enables you to acquire an abundance of social media analytics, notifications, and personalized reports, combining all your social stats on platforms such as Facebook, Instagram, TikTok, Twitter, YouTube, and LinkedIn. Moreover, Rival IQ helps brands find out about influencers and brand advocates, as well as trending hashtags and keywords that appear in social media searches. By examining your customers' social media activity, this convenient software helps you find out which time periods and days are best to post, identifies popular topics, offers customized reports, analyses which post type does best among the users, and therefore helps you create insightful and comprehensive social media audits.
3) SAS Customer Intelligence 360

Imagine if you could know your customers' every current and previous interaction with your brand, regardless of location, time, space, and media. SAS Customer Intelligence 360 is an advantageous platform that enables you to quickly assemble comprehensive customer profiles without toggling between multiple marketing technologies. Moreover, it allows you to easily and effectively manage everything centrally – from creative content to budget and resources. With SAS Customer Intelligence 360, you can make changes on the fly in order to satisfy both customers and your business goals, as well as quickly architect your customers' journey across channels, interactions, and engagement phases – all within a single workflow. Lastly, with the help of this convenient platform, you can automatically tailor your marketing with a built-in AI helper for testing, segmentation, and content recommendations, leaving you more time for strategy and innovation.
4) Graphext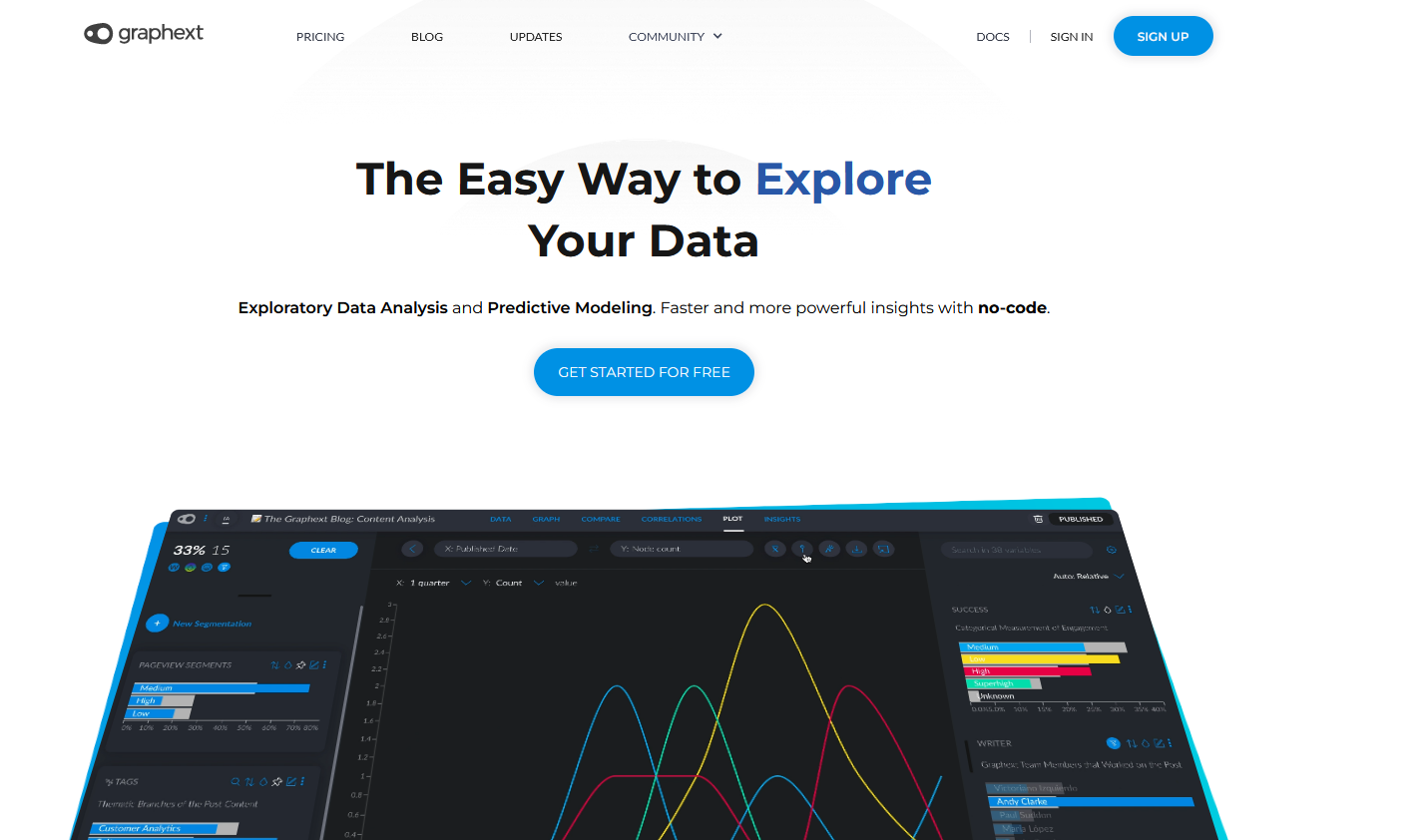 Graphext is another great customer intelligence platform that offers you fantastic support when it comes to acquiring and managing your customers' data. This convenient platform uses no code whatsoever to bring customer data from databases and data warehouses in order to start spotting your customers' habits and preferences. Moreover, the software then cross-filters and helps you organize all the data into groups. It can also help you reshape your data with all the typical data-wrangling functions and enrich it with external sources and models. Lastly, Graphext is a great solution for teams working collaboratively, as it allows anyone to make changes to charts and contribute to data editing.
5) Adobe Analytics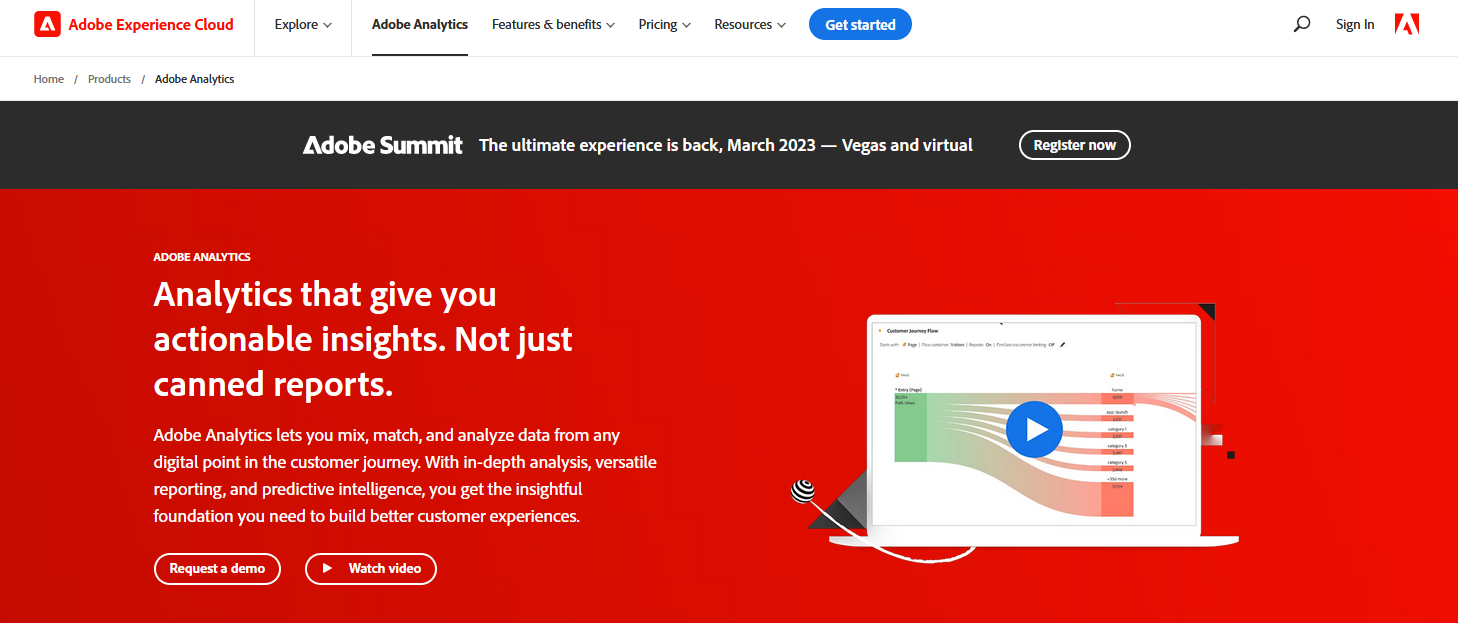 If you are looking for a reliable platform that will allow you to mix, match, and analyze data from any digital point in the customer journey, then Adobe Analytics might be the solution you are looking for. Personalized insights, versatile reporting, and real-time activity of your customers provided by this amazing software will make sure you never miss out on any important data, whether you are a rookie or an experienced marketer.
Conclusion
In today's digital-driven world, customers share information about themselves every time they interact with your business. They share their interests, demographic details, preferences, and desires. Therefore, the choice of customer intelligence platform should depend solely on your business needs and preferences, in order for you to make that reliable data work in your favor and make your business a worthy competitor in an ever-changing market.