Many social marketers do not think of Instagram as the most lead-generating platform, but when done right it can bring huge success. Thanks to Instagram's number of users, with certainty we can say that it is the most popular social media out there, and you want to take advantage of it.
Social media leads present potential customers that take interest in whatever it is you are offering, and by doing so provide your marketers with useful information.
Since we have seen how much of an impact Instagram has on potential leads, we have decided to write this short article in which we would like to give you a few tips and tricks that you can follow and step up your game when it comes to leads.
Instagram leads ads
The first tip is pretty obvious and that is: Instagram leads ads. We know how ads get on our nerves sometimes, but they really are the best way for businesses to promote themselves. To create a leads ad on Instagram, all you need is a business profile on both Instagram and Facebook. The ads are created in Facebook's Ads Manager, and in case you need help, there are tons of tutorials and guides online on how to accomplish the best results.
Use the bio space on your profile
When building your profile, there is a space in which people usually write a short bio. But when you are building a business profile, you want to make sure that all of the information you write in your bio has to be useful for your visitors. This means leaving a link to your current site and promoting it in your posts.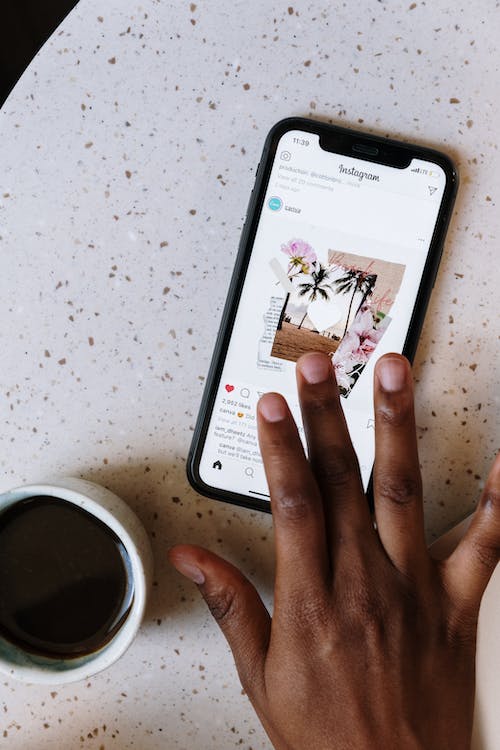 Landing page
Once a person does click on a link that is located in your bio, you need a good landing page to keep them interested. The page should contain everything that your visitors might be interested in, but it all needs to be also visually appealing, and not everything was just thrown on there. You can also accomplish the same effect by applying clickable links straight onto your posts, taking your visitors straight to your landing page.
Swipe up
Another option where you can link your site is the super useful "Swipe up" button on your stories. This means, when you publish a story there is an option where you can give your followers the opportunity to simply swipe up on your story and it will take them straight to your site. This method has proven to be the best compared to the others, because it is the easiest for your followers, and super fast. But, we should say that this option is available only for profiles that have over 10,000 followers.
Teaming up with influencers
Influencers have become super popular over the few years. They can gather up a huge following on social media super fast. No matter what your business is offering, there is definitely an influencer that will benefit from your product/ service, and you will also benefit from their audience checking out what exactly it is you do. So, feel free to reach out to an influencer that seems the most promising.
Conclusion
We know how frustrating it is to not see results in your hard work. All it takes is time and patience. With these 5 tips, we are sure that you will see results but do not be impatient. Incorporate one or two of them into your work, and watch your numbers grow. We hope that you have found something useful, and that will consider giving it a try.