Running a website is dynamic and requires attention to different elements of technical maintenance. Most often, the resources are directed toward maintaining existing and improving new website features. In the time of global digitalization, another aspect emerged as highly important – security and privacy.
Every modern country has laws and regulations on how they process users' data. It doesn't matter if your website serves visitors from Europe, America, Asia, or any other continent. If there is a privacy violation, the only responsible party is the website owner since they are obliged to handle data with care and in a safe manner.
All this brings us to an essential part of every modern website – an SSL certificate. Such a certificate encrypts data between the user and your website, protecting the data. Take the most suitable tool from our six best SSL certificate monitoring tools list and bring safety to your website.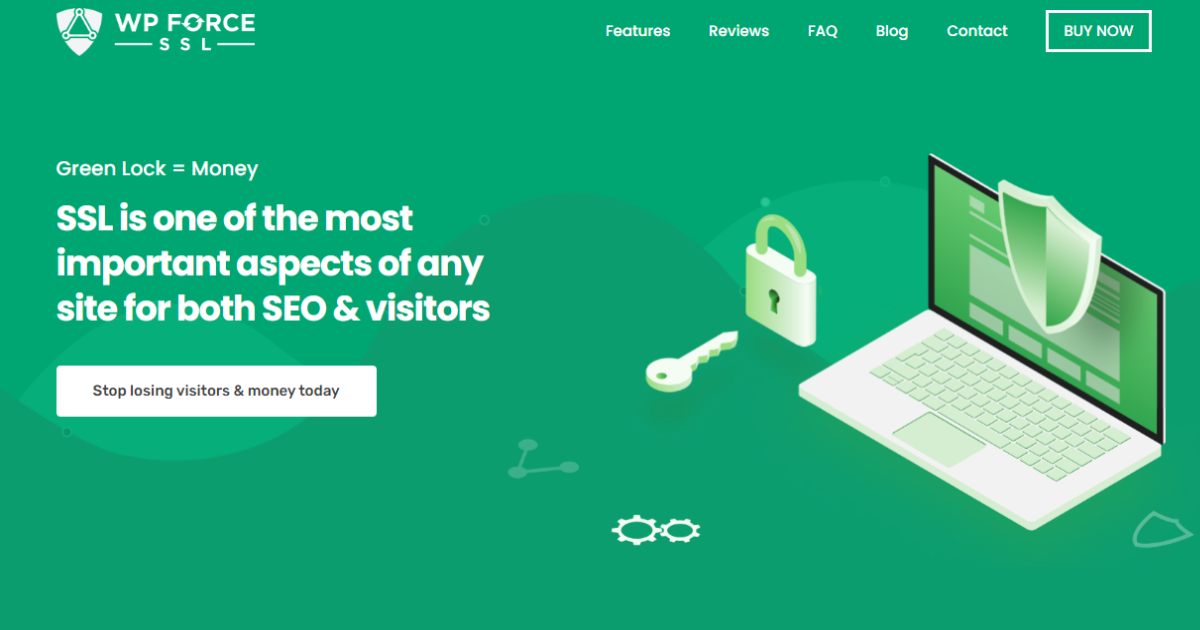 Saving resources is a crucial point for most tools nowadays. WP Force SSL is a WordPress plugin that saves you the most critical resource – time. The main feature of this plugin is a powerful and easy-to-use SSL Monitoring system that removes your worries when handling SSL certificates.
If all of this looks pretty new and abstract to you, then this plugin will save you a lot of energy and stress. It comes with an SSL configuration system. That system allows you to activate and correctly set up the protection your website needs. After the setup is complete, the plugin will monitor the configuration for up to 50 errors that might occur after activation.
Do you have multiple websites? Great! WP Force SSL is equipped with all the tools one might need when monitoring the SSL certificate of a website. This plugin can handle multiple websites, all of which can be done from a centralized dashboard.
No more fear of forgetting to renew certificates on projects you are not actively involved in. Add all your certificates through WP Force SSL, ensuring they are up-to-date and running without errors.
Did you ever have problems with mixed content? If you are like most of the webmasters out there, you certainly did. It is a factor of human mistake to include HTTP links on HTTPS-protected pages. WP Force SSL will give you a heads-up when such a situation occurs, keeping your pages neat and safe.
CheqUptime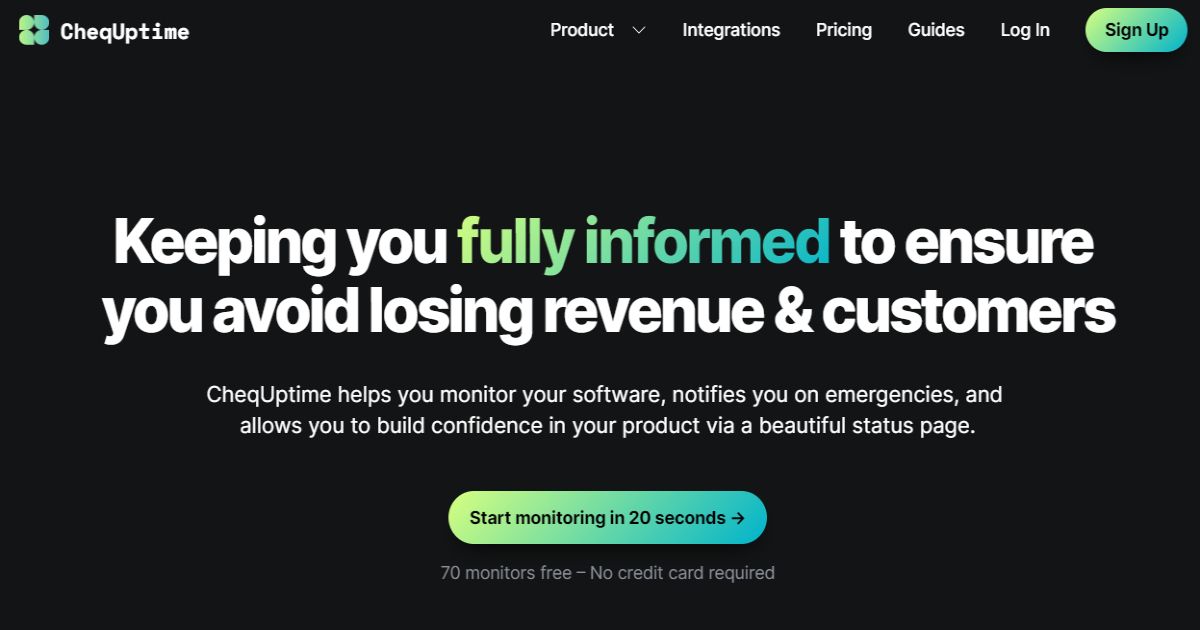 Next on our list is a tool for small teams that need to monitor different aspects of their website. CheqUptime allows you to track the uptime and get notified if a problem is making your website unavailable. There is a particular feature interesting for this article's topic: domain and SSL expiration alerts.
The biggest fear of many website owners is that they will lose their domain name since many webmasters are just waiting for good domains to expire. CheqUptime will notify you before your domain and SSL certificates expire. This way, you will keep your brand's identity within the domain. Security will not be an issue since you get reminders to renew your SSL certificate.
Uptimia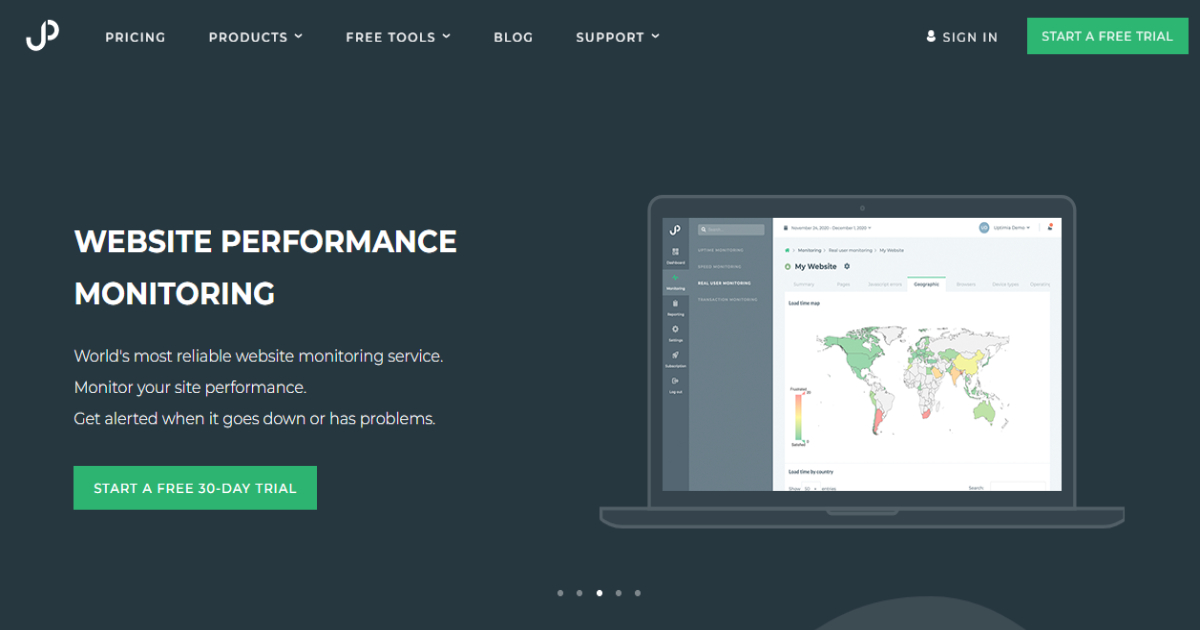 Uptimia is a tool that helps webmasters monitor their websites' uptime and health. Similarly to the previous tool on this list, it gives you detailed insights into the uptime and the speeds of pages on your website. Uptimia has a built-in SSL certificate monitor that will let you know when the deadline for renewing it is close.
Using some famous team communication channels, such as Slack, you can integrate Uptimia notifications. Additionally, you can receive notifications via SMS, email, or WhatsApp. A working hours feature will send notifications only during the work hours of a person or the team responsible for SSL and other monitoring matters.
Site24x7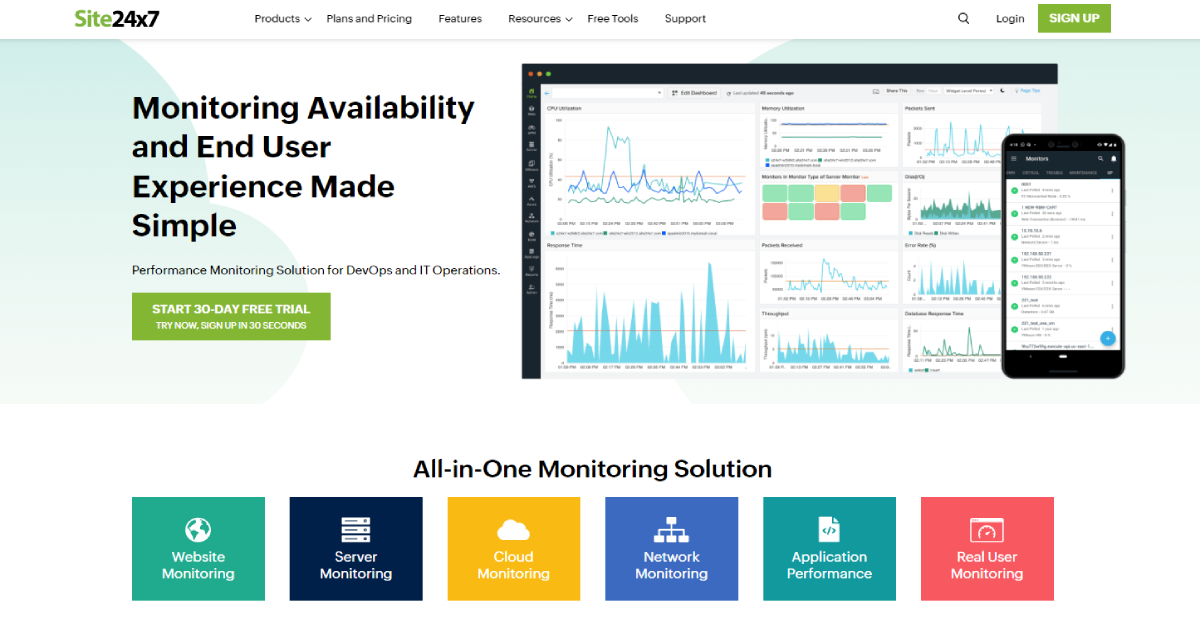 Going in the direction of more technical tools, we found Site24x7 a great one to consider if you want details of what is going on with your website. Compared to the other tools on this list, Site24x7 is not the best timesaver since it requires some knowledge to understand what is happening and get the most out of it.
Once active, it will check your website from more than 120 locations worldwide for vulnerabilities and SSL misconfigurations. If you are using SMTP, POP, IMAP, and FTP servers, this tool can be handy since it offers monitoring of the SSL/TLS for these as well.
Pingdom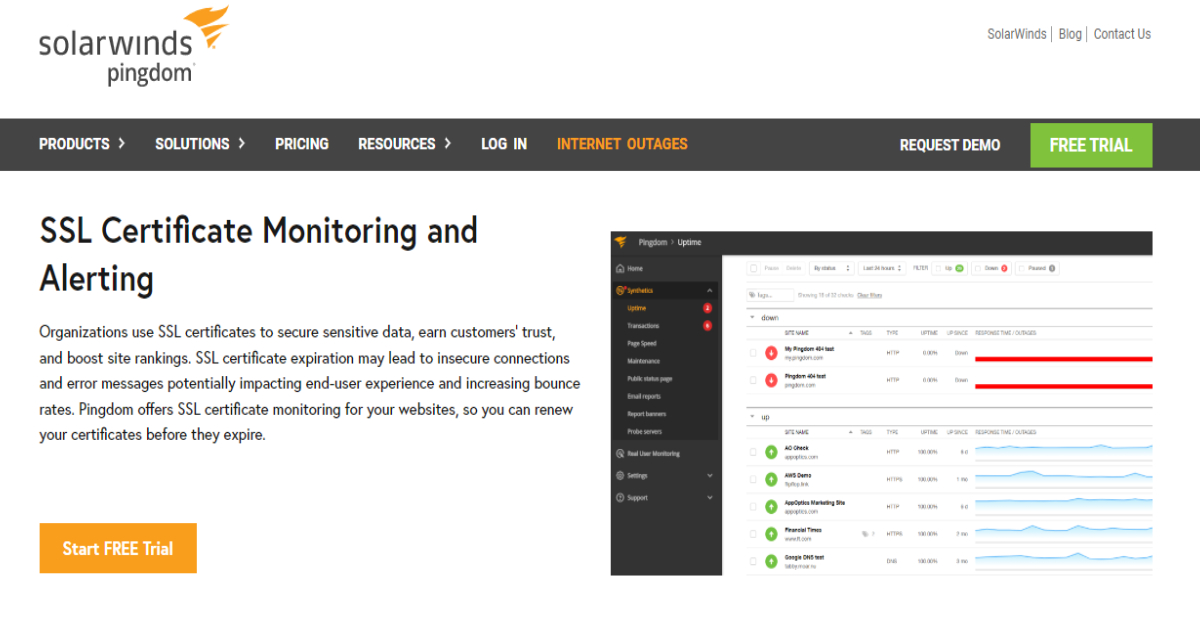 Pingdom is a tool that most of us know as a website speed testing service. Besides this, this company also offers an SSL certificate monitoring system that allows you to perform powerful uptime surveillance and expire SSL certificates.
SMS, emails, and push notification are also available for notifications, which come in different ways depending on the severity of the problem on your site. You can use Slack integration to receive notifications directly to a channel on this platform. On the other hand, if you want to create a more sophisticated and advanced system, you can use Webhooks.
KeyChest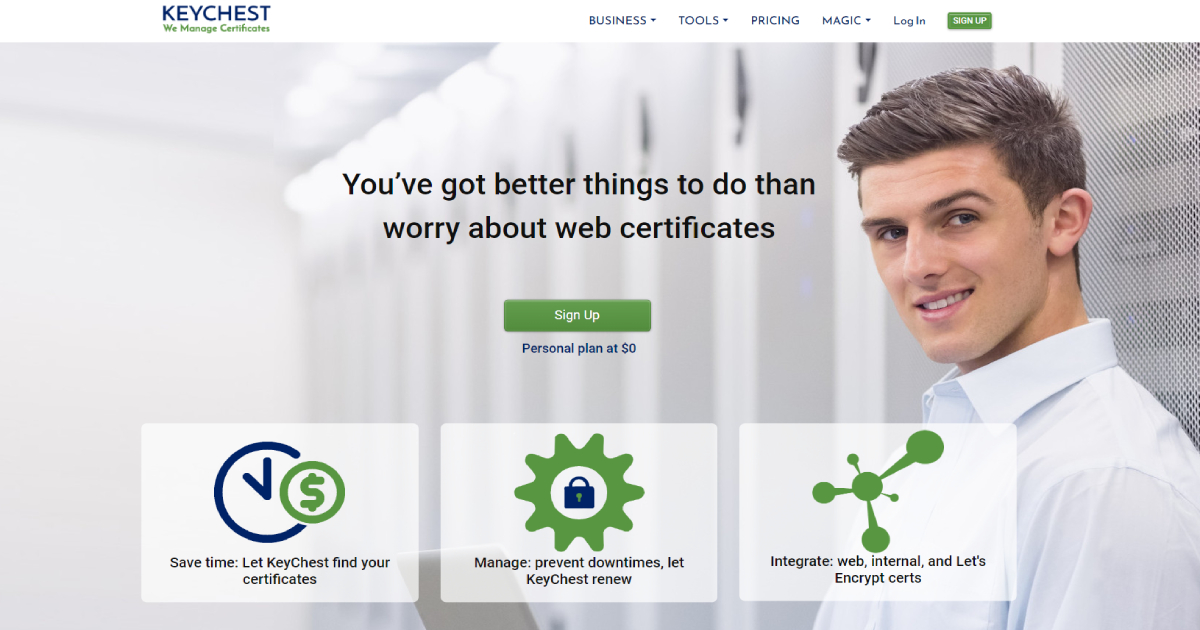 Last on this list is a tool that will allow you to go into minor details related to the configuration and management of SSL certificates. KeyChest is not a tool that will save you time since it provides an overwhelming amount of data that the average webmaster finds pretty much unnecessary.
A nice aspect of this tool is that it automatically monitors the whole cycle, from adding the certificate through configuration until the expiry notification. That means that you don't have to add the certificate to the tool manually. It will be recognized from the moment it is added to your website.
Conclusion
Different tools have different ways of delivering value to you as the user. Many have multiple features, making them outstanding from the perspective of being all-in-one tools but also overwhelming for the average user.
WP Force SSL is the tool to go if your goal is to save time and effectively monitor SSL certificates on your website. The mixed content scanner, combined with SSL expiration monitoring from a centralized dashboard, makes it a perfect match for newcomers and experienced webmasters.