Running a website on WordPress is hard work that eats up a lot of your time. Websites need to be up to date, and that is not easy with how technology is changing every day. You need to add new content to your website.
Hence, you need to follow all those new and modern trends coming with each new day.
To ease the weight off your shoulders, we present you with some of the best under-construction plugins for WordPress.
These plugins can help you notify your customers that your excellent website is under construction and that it will be even more astonishing when you finish it!
So let's begin!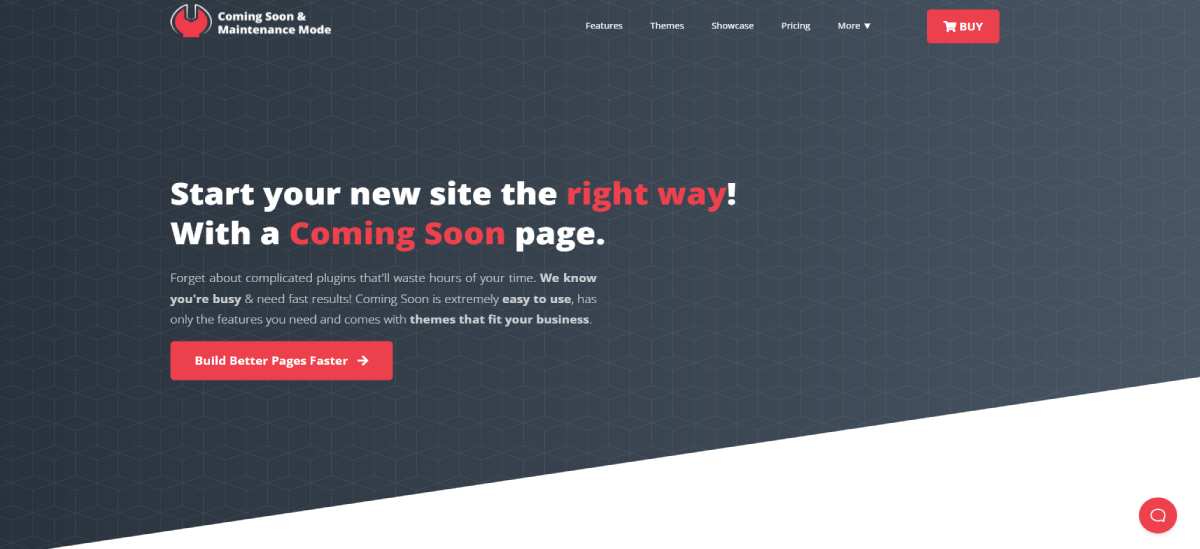 Like it says in a description of our first plugin, you never know how long it will take to edit your website, and you don't want your masterpiece to look unfinished. That is why you need this ultra helpful plugin.
Coming Soon & Maintenance Mode is our plugin made for you, so you can take as much time as you need to finish your website.
It gives you so many options as it has more than 2 million free images that you can use. Moreover, you can choose from more than 170 creative pre-made themes for all situations.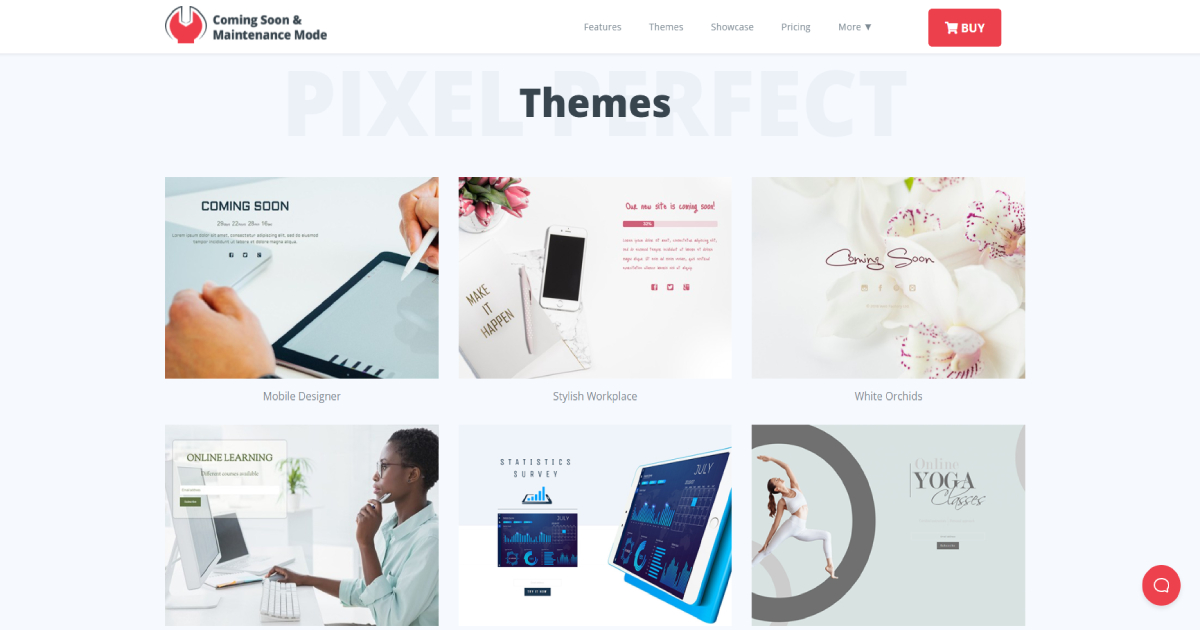 If this didn't impress you, wait to hear that you can rebrand the plugin just as you want without touching a code line. Just use a dashboard that comes with it.
Coming Soon & Maintenance Mode also improves traffic on your website by improving your SEO. It has built-in tests, checks, and guidelines to enhance your position in searches.
And while all those new possible clients shouldn't see your website unfinished, there are times when your clients just desperately need your website. This plugin allows you to add Easy Access for Clients with which your clients can easily use your website.
Coming Soon & Maintenance Mode is a plugin that will give you more time to edit your website. Still, it will also help you improve your traffic, retain your old clients and even respond to all the issues with its autoresponder, CRM webinar, and marketing software, so don't look any further because this one can do it all.
This plugin comes in three different offers. You can buy a PRO LIFETIME offer that costs 79$ and gives you access for a lifetime. You can also buy PRO YEARLY, which costs 39$ and gives you access to all these features for one year, and you can cancel it anytime.
Moreover, if you have an agency, you can buy AGENCY LIFETIME, which costs only 199$ and eases your whole agency's work for a lifetime.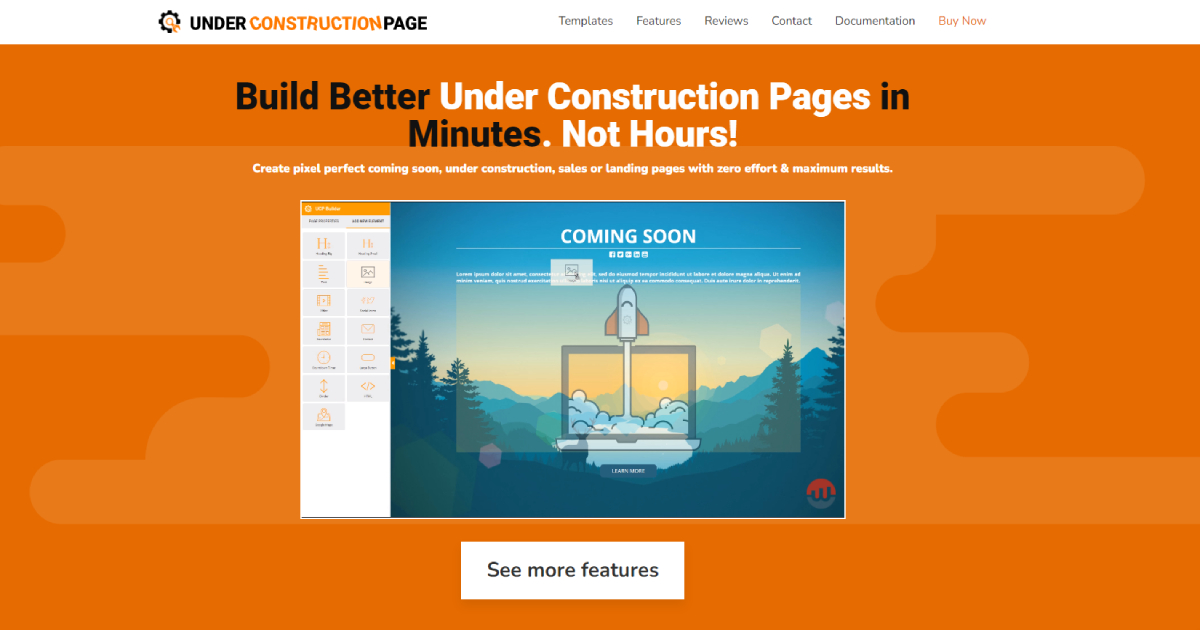 Our second plugin is also here to help you make better under construction websites. UnderConstructionPage has many beginner-friendly features so that you will be fine even without experience.
Furthermore, UCP has over 300-page templates bundled with a dashboard and more than 2 million premium images. Images are available even in 4K and HD resolution.
And as we already mentioned, all that is made for beginners and those already pros in editing websites because UCP includes Drag & Drop Builder that removes all of those unneeded options that only make your job harder. Drag it, drop it and publish it.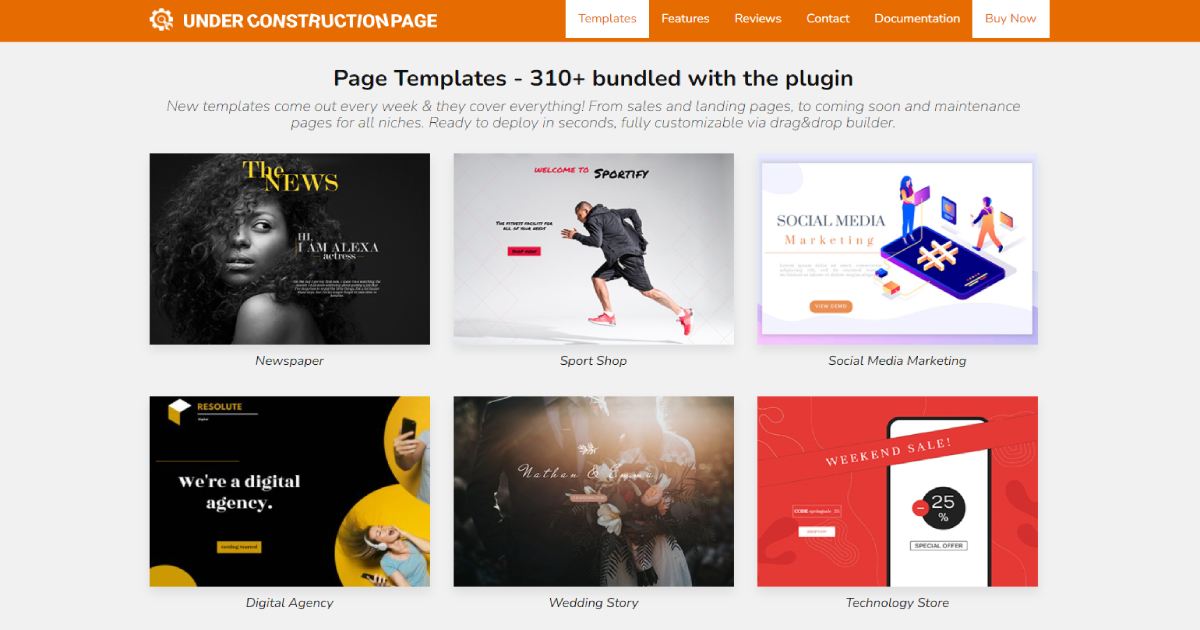 UnderConstructionPage also helps you track your traffic to know what audience is interested in your product and target it with your marketing campaigns. Just use UCP's generated tracked inbound links that you can share on your social media.
Because it can help you make any one-page website, like landing pages, sales pages, under construction pages, maintenance pages, you can make them easy and fast. But, saying UnderConstructionPage is made only for under construction websites would be a lie.
And, if you ever need help with this easy-to-use plugin, you can always contact our fast and friendly support, send them an email and watch them do wonders for you and all your problems.
UCP comes in 5 different offers; two of them are lifetime options. You can get a lifetime license for your agency that comes with all features for 250$, or you can buy a personal lifetime license for 69$.
There are also three-yearly licenses for your agency that cost 89$ per year for your personal use. A pro license costs 39$ a year and comes with some added features compared to a basic personal license that costs only 25$ a year.
And if you don't like it, it has a seven-day return policy and a 100% no-risk money-back guarantee.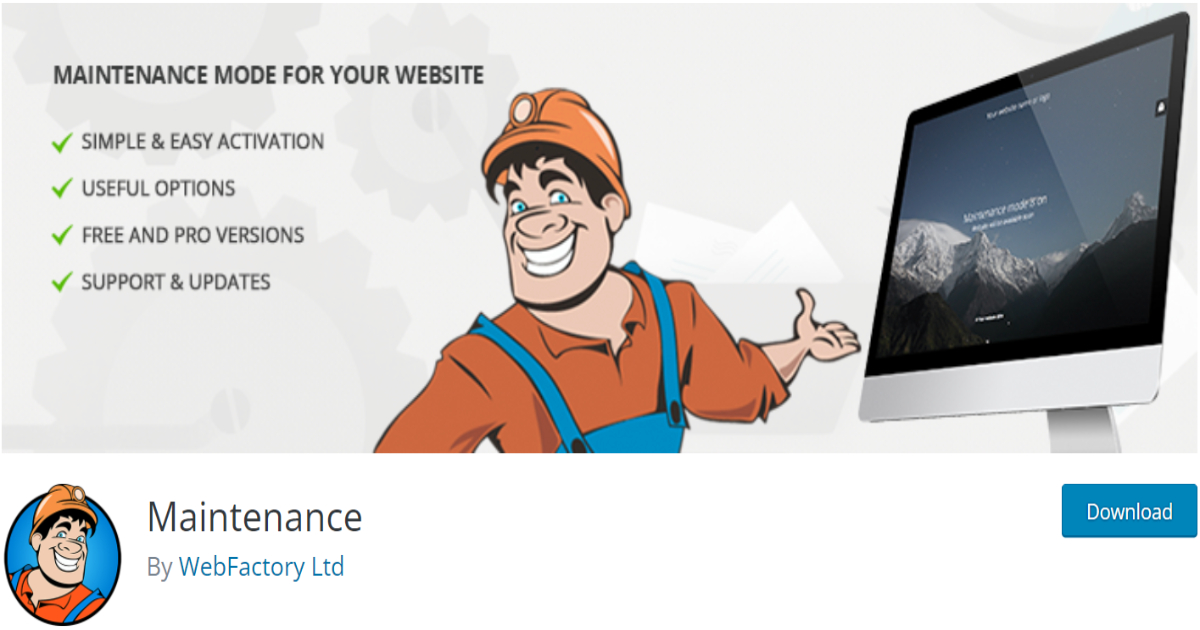 And last but indeed not least is our Maintenance plugin. This plugin's primary purpose is to close the website for maintenance, enable "503 Service temporarily unavailable," and set a temporary page with authorization.
The Maintenance plugin can customize your website on all devices and features many options. Some options are retina-ready HTML/CSS layout, full-screen background, configurable colors, fonts, icons, background, customizable title, headline, etc.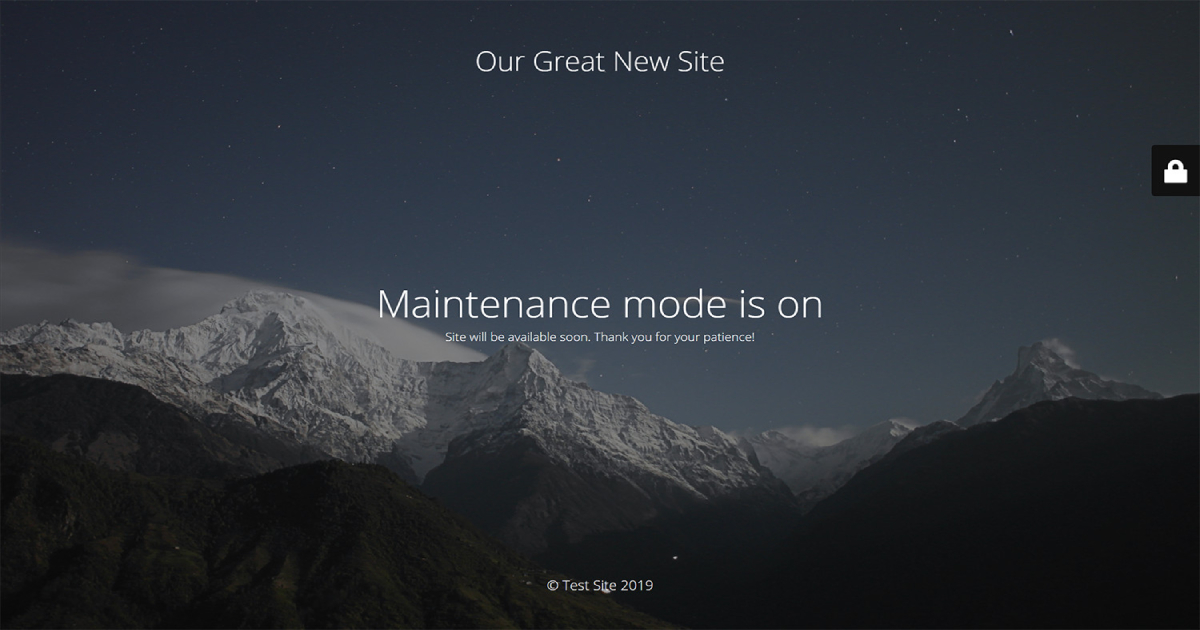 It is straightforward to use, and it comes in free and pro versions, so you can even use basic features without paying.
Conclusion
Suppose you had a problem choosing plugins that can help you make an under-construction page for your website.
In that case, we hope that these plugins mentioned above will help you, as our team worked very hard to make these plugins and help you lessen your work.
So be sure to check them out and leave a review. We are confident these will be helpful. And if you are not satisfied, don't forget that there is always a seven-day no-risk money-back guarantee without questions.