If you are not an audiophile and are looking to buy a decent pair of budget headphones, the JBL T150A is something you should consider.
Surprisingly, it delivers more than you would expect from a couple of earphones in this price range. I recently got myself a JBL T150A from Amazon, and here is everything you need to know about it. I got the black variant, but it's available in a few other color choices.
Here goes the detailed review.
Who Is It for?
If you are a casual music lover,  JBL T150A would surprise you with its crisp and clear audio quality. These are budget headphones and not for you if you are one of those audiophiles who want to differentiate every note from the music.
A pair of JBL T150A
Interchangeable earbuds of S/M/L sizes
Quick guide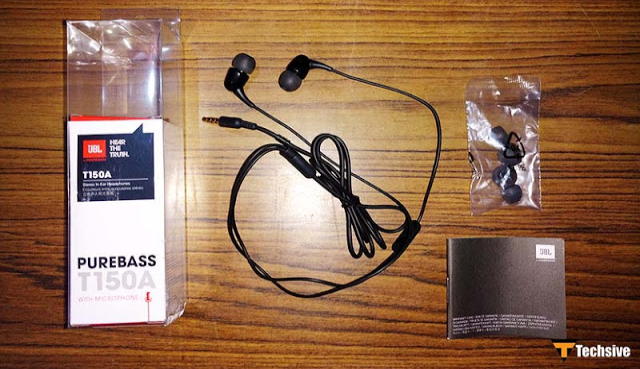 Design and Build Quality
Design is the first thing that will strike you about these fabulous and stylish pair of headphones; they have a very ergonomic design that looks and feels good when you use them.
The material is plastic, just like you'd expect from headphones in this price range, but it feels solid, and you can tell it's made to last.
The cord's quality is commendable and feels thick and tough. I would say the cord's length is perfect, neither too long nor short. The silicone earbuds are of good quality too. The 3.5 mm jack is gold plated.
JBL has done a great job with these headphones' build quality.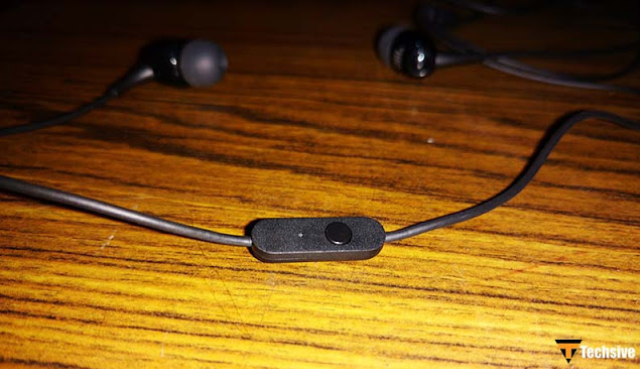 JBL T150A comes with a mic and remote, so you can have a completely hands-free experience while attending calls or changing the music track. It has just one button for a variety of tasks.
This button can be used to attend/cut rings. While playing music, pressing it once will play/pause the music, pressing twice will skip to the next song, and pressing it thrice will take you back to the previous track.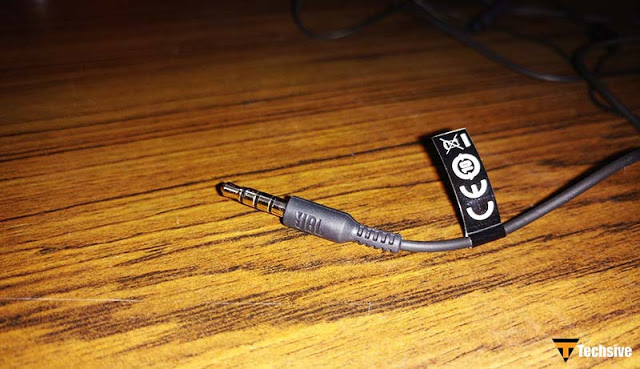 Audio Performance
I must say that I am impressed with the audio quality of the JBL T150A. Despite being a pair of budget headphones, it gives a crisp and clear sound. They have good bass output, belonging to JBL's Pure Bass series.
The sound is a bit on the treble side, although the added bass makes the combination perfect for music. The bass is not overpowering, so if you are looking for very high bass, these are not for you.
The sound isolation is good with the T150A, and you should be careful if you use them in risky environments.
Pros and Cons
Pros:
Ergonomic design
High-quality build
Perfect bass
Comes with mic and remote
Cons:
Treble is on the high side
No volume control buttons
Final Verdict
The JBL T150A is surprisingly suitable for its budget price range. I have previously used the other best sellers in this price range, like the Sennheiser CX 180; the JBL T150A has a better design, build, and audio performance.
It is arguably the best pair of in-ear headphones you can get for a low price. If you are looking for on-the-ear headphones, you can give
Panasonic Drops360° LUXE headphones
a try.