We live in a hi-tech era where wireless accessories are the new rulers. From the mouse to ear phones, to chargers, everything has gone wireless. Wireless gadgets have taken the world by storm, mainly because of their increased mobility, and also for the fact that modern wireless technology is very secure.
Wireless Charging is the latest addition to this technology. Companies are in a race to produce the best quality of wireless charging pads that offer high-end power, ability to efficiently charge your iPhones, and have compelling designs. Even though wireless charging hasn't always been a great substitute for plugging in, it sure has always been a very convenient way to keep your phone fully charged throughout the day. And above anything, it is portable, so you don't have to keep your phones attached to a wire and wait for it to charge up so that you can take it along with you, you may still carry it with you everywhere, while it is on charge.
Here's a list of the Best Qi-Certified Wireless Charging Pads available for iPhone.
1. Mophie 3-in-1 Wireless Charging Pad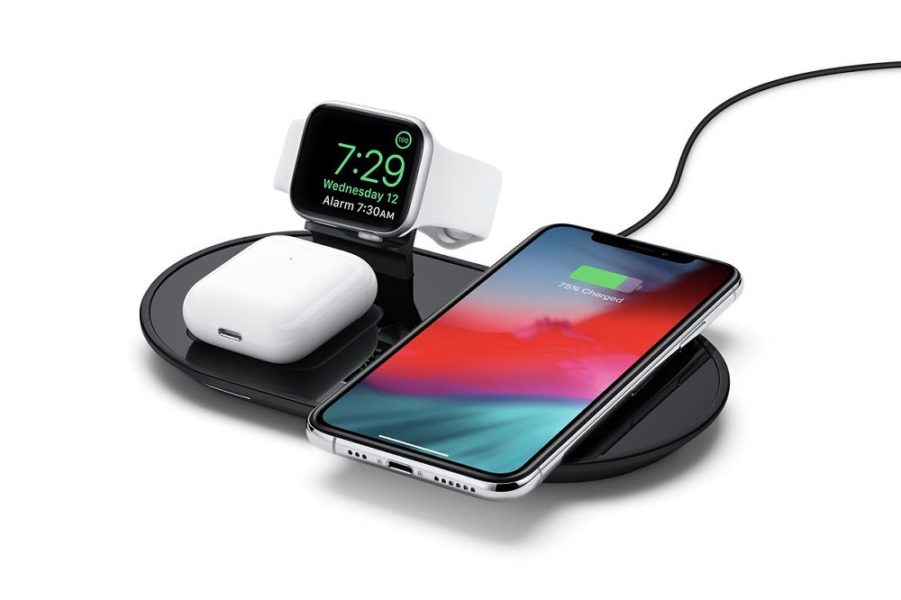 A single device that could charge all your Apple devices, the ideal wireless charger. This Qi-certified charging hub has a stand suitable for the Apple watch, a perfectly designed groove for the AirPods wireless charging case, and a good amount of space for the iPhone 11. Initially, it was Apple's idea about a wireless charger with all these qualities. But the Qi charging hub, dubbed AirPower, never happened, as Apple couldn't figure out a way for everything to charge safely.
2. Belkin BoostUp 10 W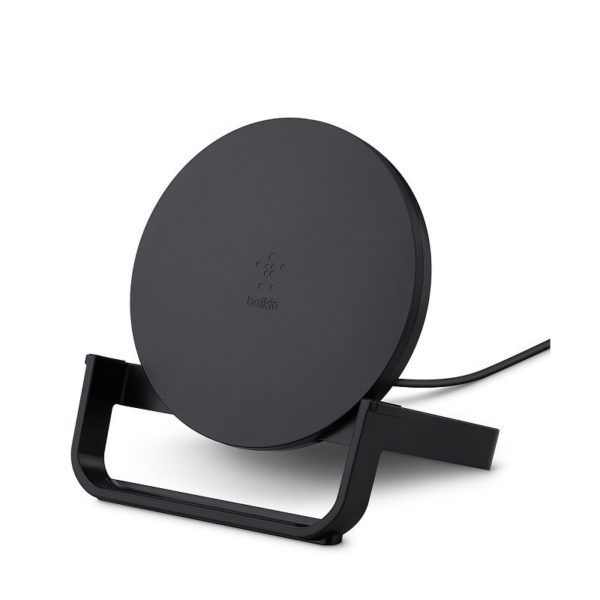 The BoostUp wireless chargers by Belkin have been in demand for quite some time now. But the majority of those are based on the 5 W and 7.5 W technology. This device by Belkin guarantees a much faster and better performance than its predecessors. The design of this device is disc like, and is pretty unique as it comes in a Midnight Black finish. BoostUp 10 W is also compatible with phones that have plastic cases, that makes charging your device much easier. However, this device is a little bit on the costlier side, comparing to other Qi-certified devices.
3. Yestan Wireless Charger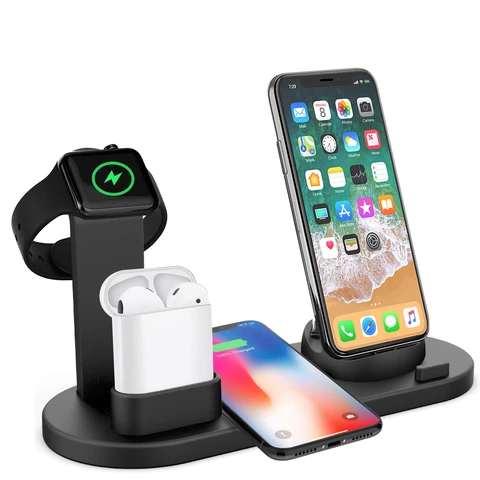 This wireless charger is a pretty handy option for those who want to charge a lot of devices at the same time. It has the capacity to charge up to four devices at one go, including two smartphones, AirPods Wireless Earbuds, and an Apple watch. The best part, this wireless charger come for a very affordable price. So you don't have to worry about a hole being burnt in your pocket.
4. Choetech Dual Wireless Charger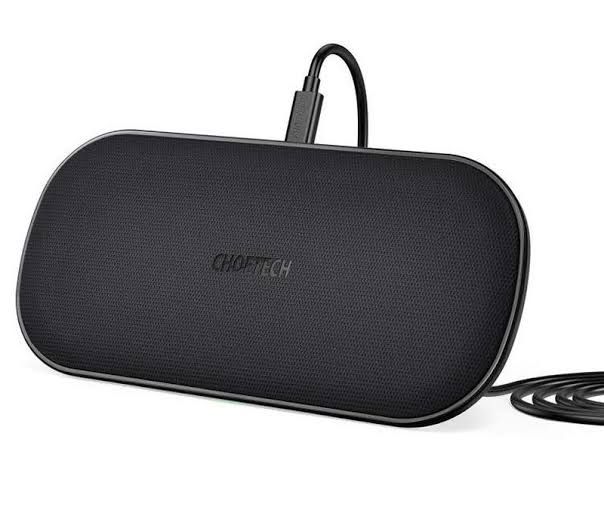 Designed in a way that enables you to charge multiple devices at the same time. Its wide space will let you to charge an iPhone 11 right next to a Samsung Galaxy Note 10. The adapter can be used to charge your wireless AirPods charging case. Best of all, its leather design gives it a very classy look, and so, it will look nice on your desk when you are charging your devices.
5. Ikea Riggad Work Lamp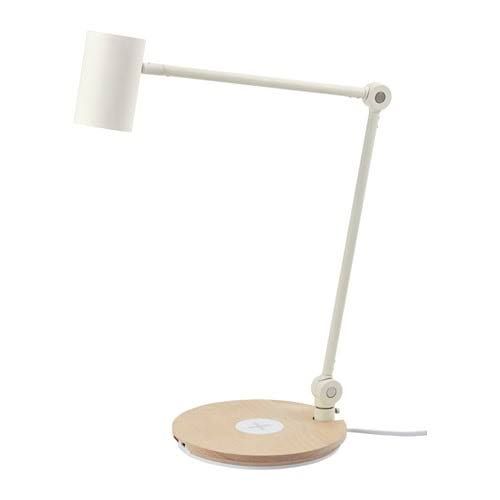 This has to be one of the coolest wireless chargers available. At the first sight, the device looks exactly like a work lamp, with a bulb to brighten up your desk. However, it is also a wireless charger. Although the lamp is a bit on the expensive side, it is worth every penny spent.
6. RAVPower Wireless Charger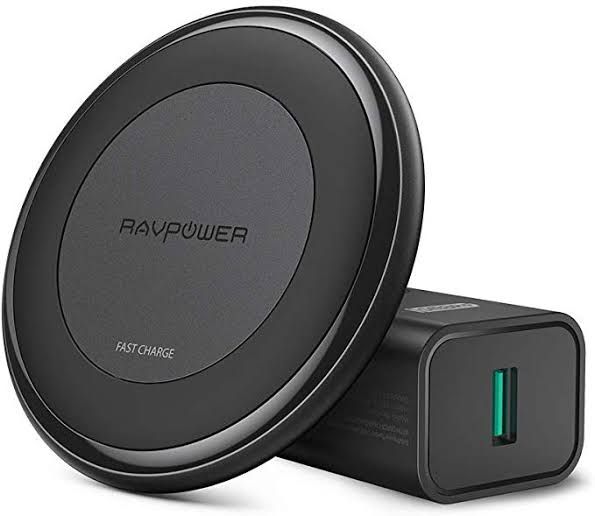 The best thing about this wireless charger is that it is an affordable one for charging iPhones. It can charge iPhones at 7.5 watts and the Samsung handsets at 10 watts. RAVPower wireless charger claims that it has protections in place that would prevent the smartphones from over-charging, over voltage and high temperatures.
7. Tozo W1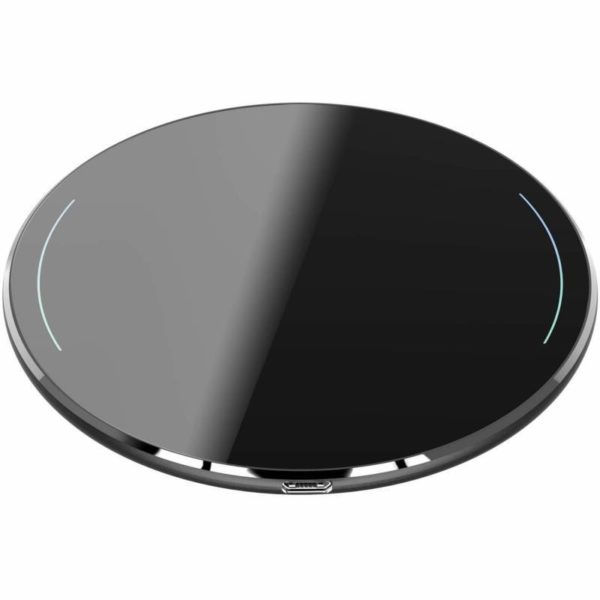 If you are looking out for a wireless charger that will be attractive on the look of your desk, then Tozo W1 is the perfect wireless charger for you. This charger comes with a shiny black or white finish, making it look very classy. Being just 5 mm thick, this wireless charger is one of the thinnest options in this round up. There are also LED lights around the rim of the wireless charger, to tell you when your phone is charging. It is an elegant and fine choice.
8. Anker PowerPort Wireless 5 Pad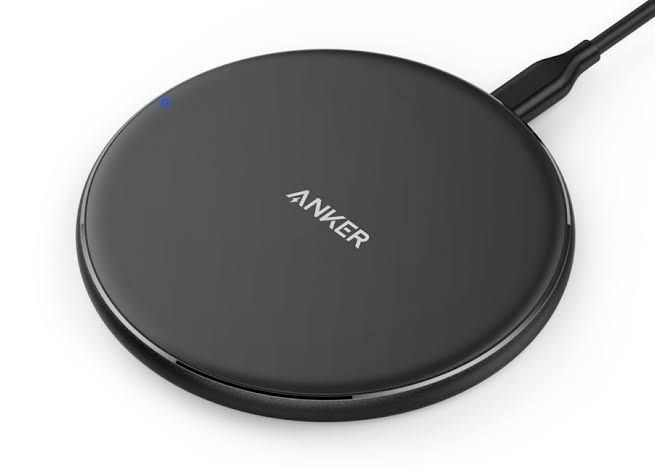 Anker's latest PowerPort Wireless 5 Pad is one of the most widely in demand wireless chargers on Amazon. This is mainly because of its affordable price and super attractive design. Even though Anker's PowerPort would not match the 7.5-watt options in this round up, the company says that this 5-watt pad can charge a device 10% faster than any other wireless charger. Worth the money!
9. Insignia 10 W Wireless Charging Pad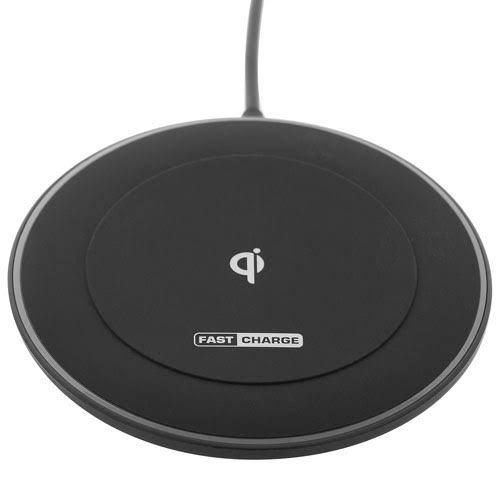 Just like its name says, it aims at boosting the life of your battery much more quickly than the older 5 W chargers. The Insignia 10 W Wireless Charging Pad comes with a classy and stylish black disc-like design. You can charge both iPhones and Android devices on this. The LED indicator notifies you when your phone is charged completely. This is the most purchased wireless charger for a reason.
10. Yootech 10 W Wireless Charger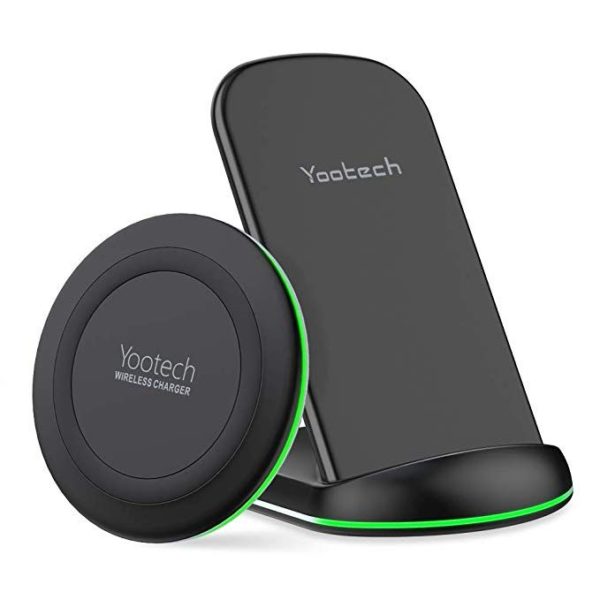 A 10-watt device that quickly charges your iPhone, the Yootech wireless charger also comes with a feature that controls the temperature and ensures that your phone stays safe from any damage that could possibly be caused by over-heating. This feature enables Yootech to stand out from the rest of the wireless chargers. This creation by Yootech works through a case. The only caution is that any metal lining should be removed before you place your handset on it.
So these were some of the best Qi–Certified Wireless Charging Pads for iPhones. Affordable, classy, and most importantly, the best of quality. What's your favorite one?