One of the longest on-going comparison battles is between iPhone and Android phones. This is a one vs many situation. One iPhone versus various android devices from many leading manufacturers like Samsung, Xiaomi, Huawei, One Plus, Nokia, Sony and more.
However, the high price point keeps many users from ever trying out an iPhone. But things are changing; Apple have recently started releasing multiple iPhone models targeted at different customer segments. The newest addition to the list of budget iPhones is the iPhone SE 2020.
The new iPhone SE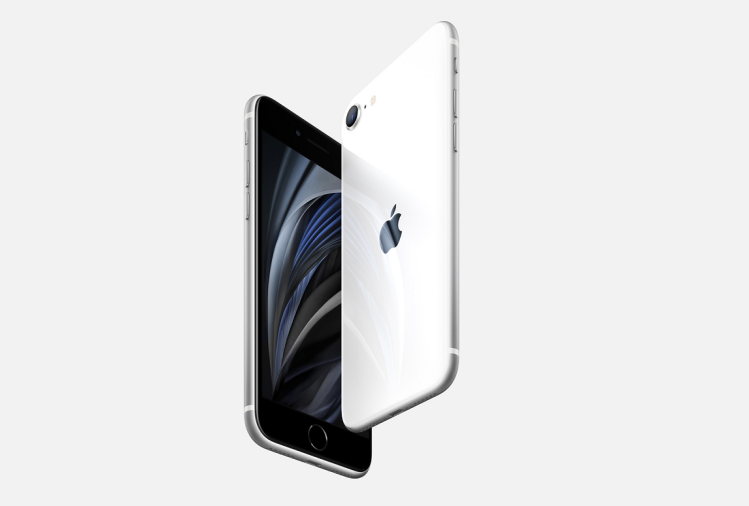 With the recent introduction of iPhone SE at a very competitive price point, the cheapest iPhone is now more powerful than the most expensive Android. This is likely eat into the sales of a lot of mid-range Android phones.
We have listed below some more reasons why the iPhone provides better value for money than an Android phone in 2020.
1. Tight software-hardware integration
If you want to grab the best version of an operating system, the iPhone is the perfect candidate. Since the makers have to focus only on one phone, they have full control over how the hardware and software will work together.
In case of Android phones, some manufacturers maybe slow in rolling out the latest Android OS updates and sometimes they may not release an update at all. This means that different android phones released at the same time may still be running on different OS versions.
2.
Control over Applications
Apple may be strict (sometimes too strict) around its applications, but this has its own advantages. You may be rest assured that you will not be taken for a ride when you download an app from Apple's app store.
On the other hand, there have been many instances of spammy and even malicious apps finding their way to the Play Store and then to the users' Android phones.
This is because Google has comparatively lesser control over the apps that get released on the Play Store. Also, developers have complained about the difficulty in tailoring their apps for various android models. Owing to this situation, there have been times when app developers have not bothered to release an android version at all.
3.
Integration continuity with other
devices
iPhone users normally have smooth transitions while changing their phones from an old to a new one. There is the feeling of continuity and taking up from where you left off.
This may not be the case with an Android phone. Moving between devices from one manufacturer to another could be very painful if proper backups are not restored into the new device. The procedure itself could even be fairly technical at times. This is a complaint often heard. The anguish of the user is real!
4.
Avoid junk
applications
Android's openness may mean that the manufacturers can install their own apps as default apps instead of one with a better quality. As a result, you may be in the dark about what apps will come with the device you buy.
An iPhone rarely has this problem owing to the standard of apps that Apple pre-installs across all their devices. You know exactly what is in store when you purchase one of these. And most of the time, the apps that come with iPhones are of superior quality.
5. Better s
ecurity
This one goes without saying! Apple is known for their strict security. Interestingly, there have been studies which showed that close to 97% of malware affected android phones. On the contrary, only 0-3% iPhones were affected. Between the two, iPhones are less likely to be targeted than android-based phones.
6.
Higher resale value
This is a market advantage that Apple has over most of the android manufacturers. It maybe slightly easier to sell your old iPhone than an android phone. You may also end up selling them for a slightly higher price compared to a similarly-aged android device.
7.
Uniformity in
usage
Some may lament over the lack of change in the look and feel of iOS over the years, but for some of those people who hate constant changes, this is heaven. The look and feel of the software in Apple phones has not changed much, it has, no doubt evolved and enhancements have been brought in, but the vast majority of the functionalities remain the same.
Over the years, iOS has brought noticeable improvements to Siri and the control centre.  Switching between android devices may not be as easy, as various manufacturers have their own customisations.
8.
Parental control
With family sharing on the iPhone, it is easy for the parents to keep an eye on what apps are downloaded by the kids on their device as a notification pops up every time a new one is installed. This helps to avoid bill shocks as well!
9.
Easier selection of devices
With iPhones, you just need to pick what model you want to buy depending on your desired features, as the key components like CPU and ram are similar across models. You just need to make sure it fits your budget and make the purchase!
However, when it comes to Android, you need to decide on a brand first before you can zero-in on the model. While having choices is a good thing, for a normal not so tech-savvy person, this may not be the easiest decision to make. Android phones come in all varieties from different brands and this doesn't help the situation either. At times, too many choices can lead to unnecessary confusion.
10.
Ease
of data transfer between
devices
Thanks to the Airdrop feature from apple, you can transfer data between all apple devices in a jiffy! Large amounts of data may not take as much time. This is a very cool feature.
In android devices, there are limitations when it comes to transfer of large data. The process may sometimes be time consuming and may not be as stress-free.
Huge variety of accessories to choose from
Apple tend to keep the design and size of iPhones consistent across devices. This has led to iPhones becoming the standard devices that accessory manufacturers design their products to be compatible with.
For example, if you want to buy an add-on lens for your phone for better photography, you will find it easy to find one that suits an iPhone than a less popular Android phone. You can check out some of the best iPhone accessories for Vloggers here.