With working on the go becoming the new norm, there has been a surge in demand for tablets with good multi-tasking capabilities such as the Apple iPad Pro. The iPad Pro is a powerful workhorse and is even giving a tough competition to laptops when it comes to performance and productivity. iPads have come a long way, but can you turn your iPad into a portable workstation?
You can be the judge after we introduce you to some of the best iPad accessories for work and productivity. Let's get started.
1. Apple pencil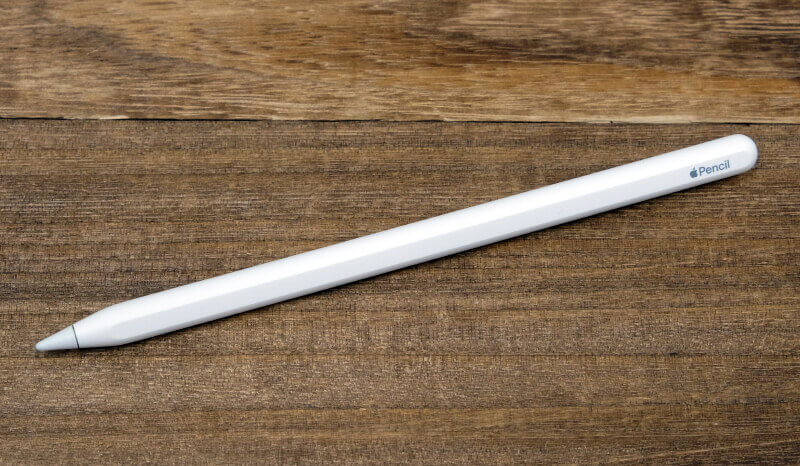 When it comes to styluses for the iPad, there is nothing better than Apple's very own Pencil.
It also magnetically attaches to the tablet and charges itself wirelessly while there. The new Apple pencil features a double-tap sensor that allows you to switch pen styles easily.
The Pencil feels like a real one because it is pressure and tilt sensitive. You can always increase the thickness by increasing the pressure and use the tilt for shading. If you are an illustrator, graphic artist or vlogger, this is a must have iPad accessory for you, although anyone wanting to work with their iPad could use the Pencil to make their lives easier.
2. Apple
Magic Keyboard for iPad Pro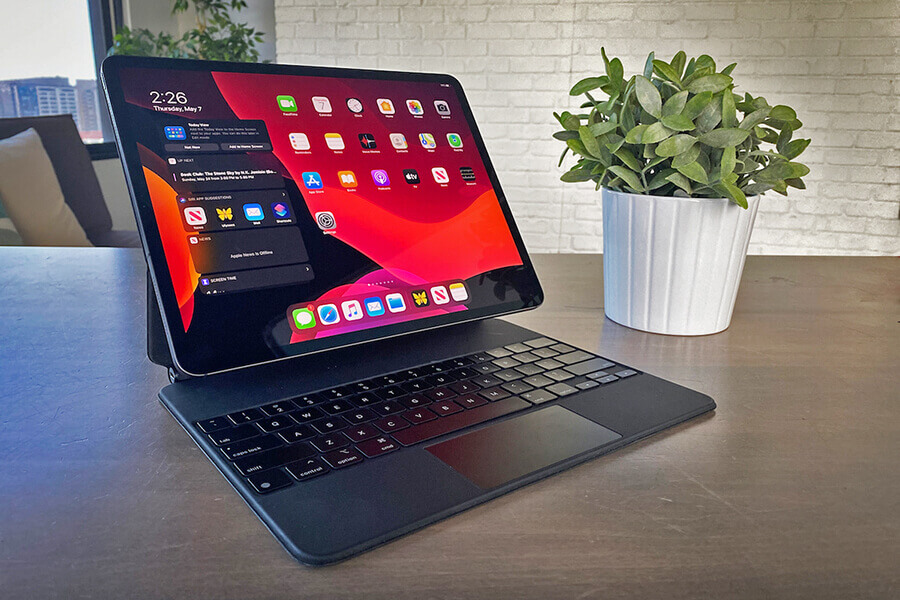 The all-new Magic Keyboard from Apple is an amazing accessory that takes your iPad to as close as it has ever been to an actual laptop. Hands down, it has the best typing experience on an iPad ever, a trackpad that's tightly integrated with the iPadOS, a USB-C charging port, keyboard back-lighting and added protection for your iPad.

The magical element is that it features a floating cantilever design which helps it attach itself to the iPad pro magnetically and lets you tilt and adjust for the best viewing angle.
This keyboard features the most advanced power from the iPad pro via the Apple smart connector; thus, there is no need for charging it separately. It also comes with an inbuilt pen holder that makes sure you never lose another Apple Pencil. The Magic Keyboard from Apple is a highly recommended iPad accessory for anyone who wants to use an iPad for work.
3. Anker powerport II wall charger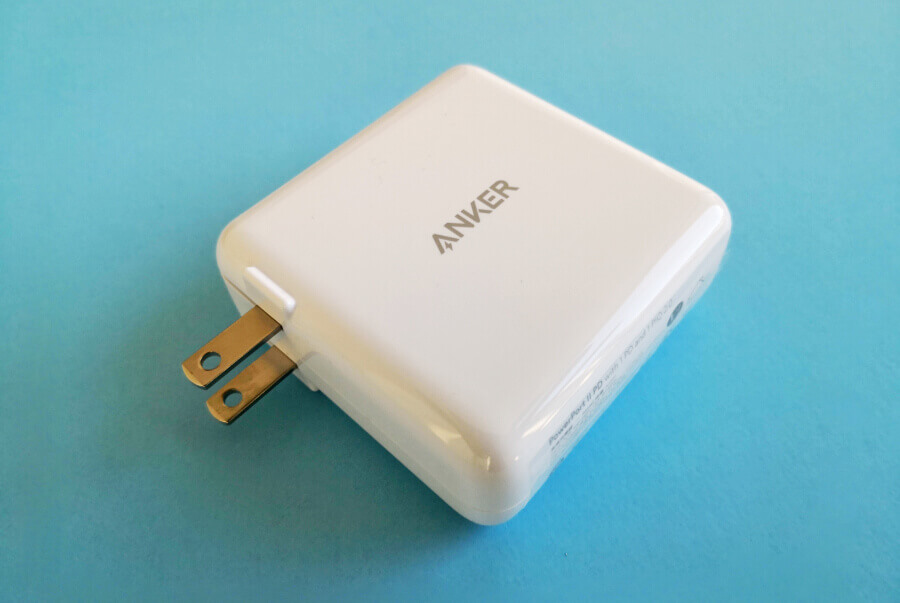 Designed with a foldable plug, this compact portable charger comes with broad compatibility and can be used to charge the iPad pro. Thanks to its portability and fast charging abilities, this accessory is an excellent choice for people who tend to travel a lot. The charger also provides a Multiprotect 11-point suit for added safety.
4. Hyperdrive USB-C 6-in-1 hub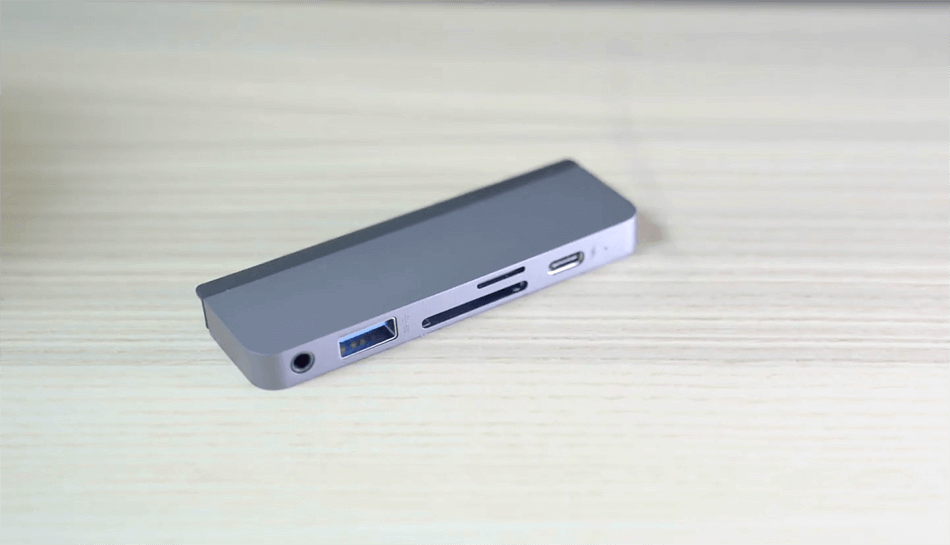 The Hyperdrive dongle is a USB-C hub for the latest iPad Pros. This 6-in-1 hub brings back the headphone jack and features a HDMI out, a USB 3.0 port for data transfer, a USB-C PD port for 60W charging, and both microSD and regular SD card slots.
Finally, the USB-C hub features an aluminum design that doesn't seem out of place on an ipad pro. This is one must-have iPad accessory that can take your work productivity to the next level.
5. Logitech Pebble M350 Wireless Mouse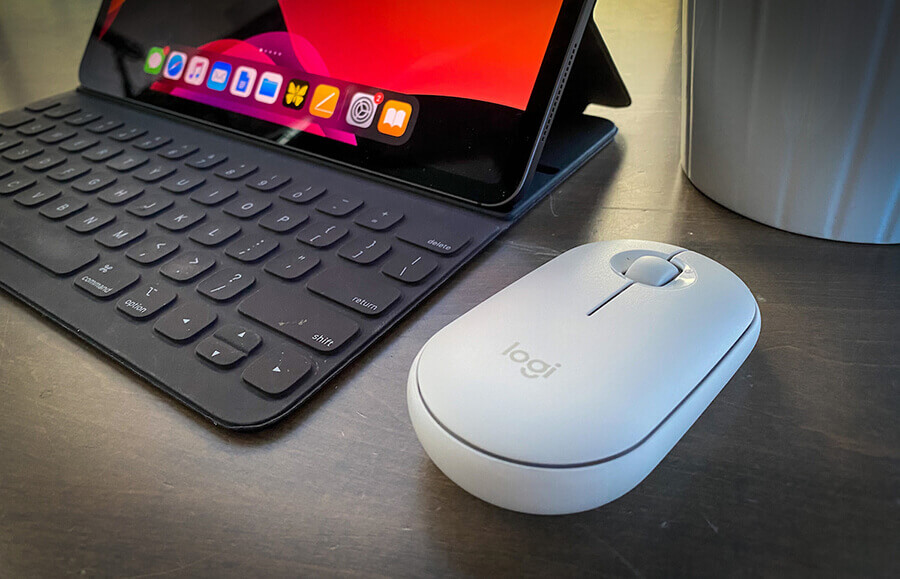 The pebble M350 is a super handy mouse that goes well with an iPad. It helps to scroll, click and control the tablet with ease. Owing to its size and weight, it can even fit into one of your pockets. Featuring round corners and different color options, it makes a fine match with the iPad and helps you work more efficiently, just like you would on a desktop.
6. Joby Griptight Gorillapod stand pro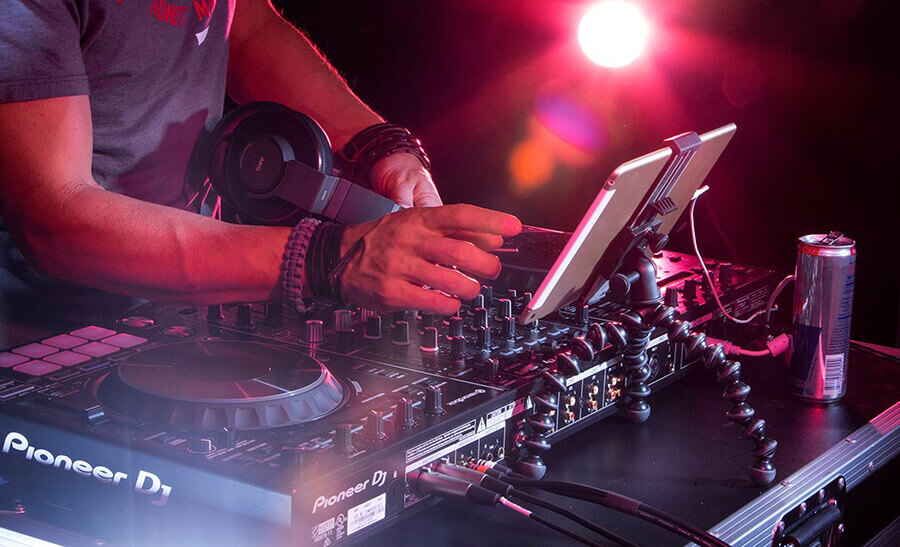 Despite the name, the Joby GripTight GorillaPod Stand Pro actually fits lots of different iPad models. Thanks to its malleable legs, it can be manipulated to hold the tablet at varying heights and angles – ideal for watching video or (thanks to side-on tilting) FaceTime chatting. The rubber feet hold the unit in place and you can even wrap it around a chair back or pole, for example, to get it in place where you need.
7. Poetic Lumos X Series case for iPad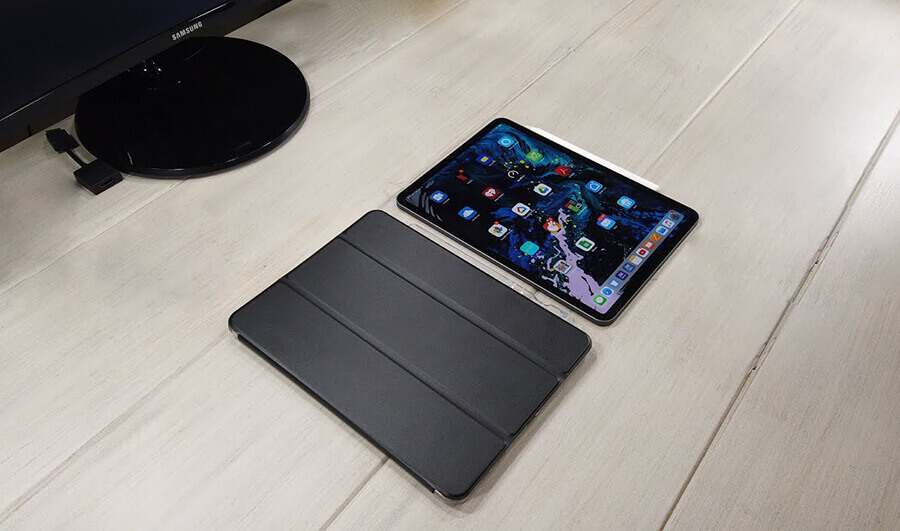 The Poetic X Series case comes with a slim profile, but still offers great protection for minor drops. The raised bezel protects the screen and camera from meeting the floor, while the perforated shock absorbing design takes the brunt of any mishap. Plus, the case folds to prop up iPad up for viewing. This case works both as a protective cover as well as a prop up stand for the iPad, making it an ideal work companion.
8. Apple AirPods Pro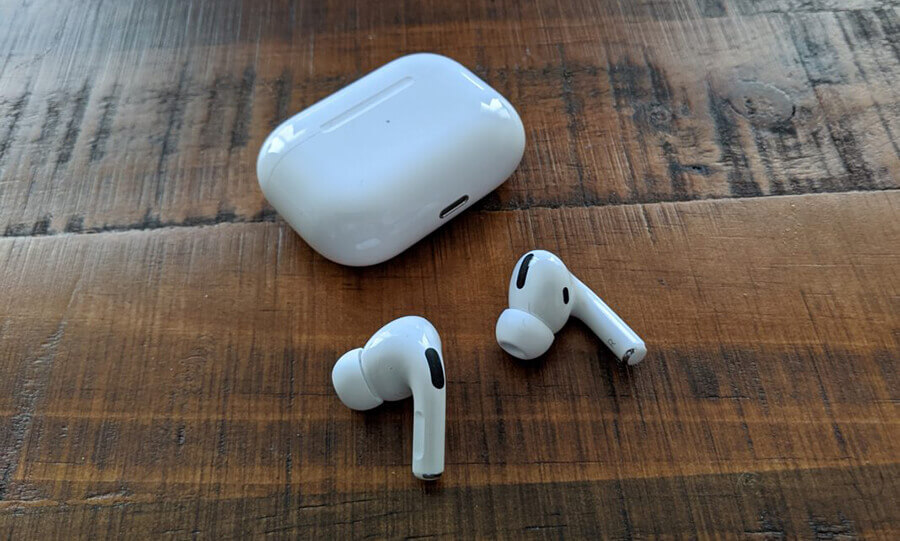 If you're a true apple fan who doesn't mind spending moolah on apple products, then the AirPods pro is the best pair of wireless earpods you can buy for the iPad.
Apple's H1 chip does wonders for seamless device switching, hiccup-free streaming, and general efficiency. Apple also completely changed the design of the AirPods with the Pro edition. You now get dedicated nozzles to facilitate better noise-canceling.
The stems remain, but apart from being slightly shorter, they are actually functional now. You can squeeze them to operate playback controls and cycle through listening modes. The charging case has also been re-designed. It's now shorter and stouter than before and supports wireless charging by default.
9. Bose SoundLink Revolve+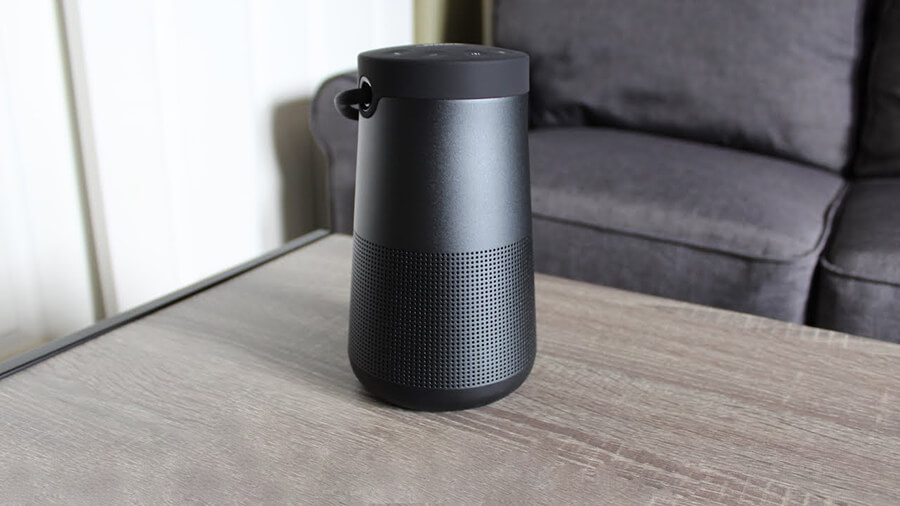 The Bose Soundlink Revolve+ is a powerful, yet portable Bluetooth speaker that offers 360-degree sound to fill most rooms. It even comes with Siri support allowing for easy voice controls via your connected iPad. The battery should keep going for 16-hours, while the IPX4 rating means splash and dust resistance to set your mind at ease as you enjoy the high-quality sound.
10. Epson Workforce WF-100 Wireless Mobile Printer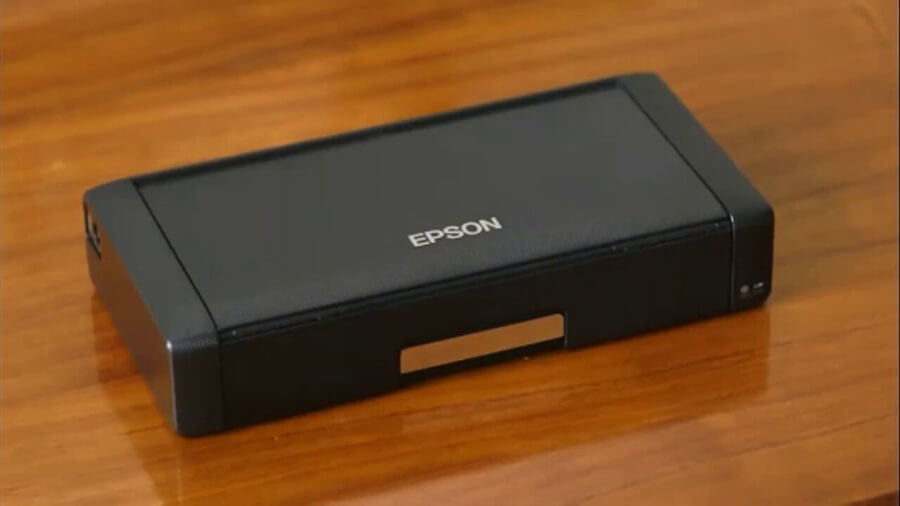 For professionals on the go, this one is a true blessing. It lets you print on the go! It offers wireless connectivity plus Wi-Fi Direct. WF-100 comes with a built in battery that can be charged with both a USB or AC adapter. The automatic power off saves battery life. Along with this, the 1.4 inches LCD offers simple wireless setup and operation. What's more, it is compatible with all apple products and not just the iPad.
11.
Anker PowerCore Essential 20000 PD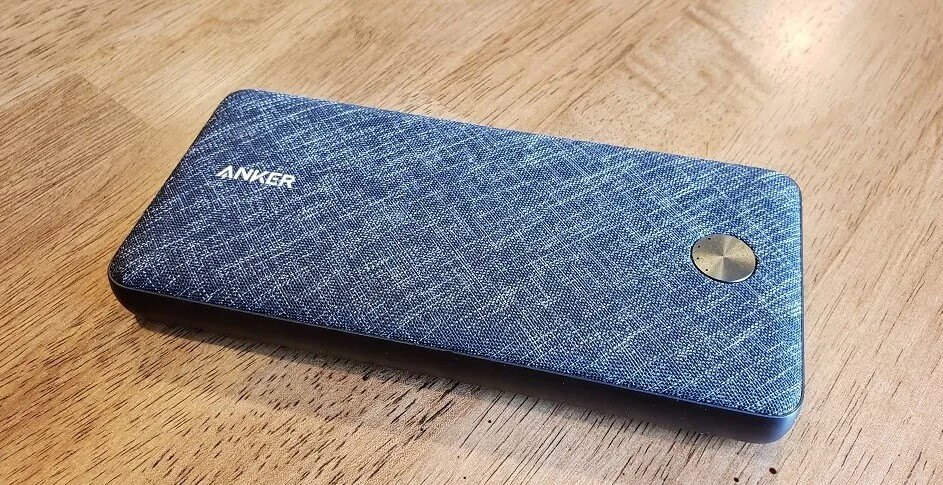 Relying just on your iPad battery is not a good idea, especially if you're working on the go. That's why you need a high capacity power bank that offers all the advanced quick charging capabilities, like the Anker PowerCore Essential 20000 PD.
The massive 20,000mAh capacity means you will be able to charge an iPad mini two and a half times which will be more than good for a long work day. The PowerCore Essential comes with 18W high-speed charge via the USB-C port and also has a Qualcomm Quick Charge-enabled USB port as well. This is a must-have accessory for anyone who wants to use their iPad as their primary work machine.
12. Anker PowerLine+ II USB-C to Lightning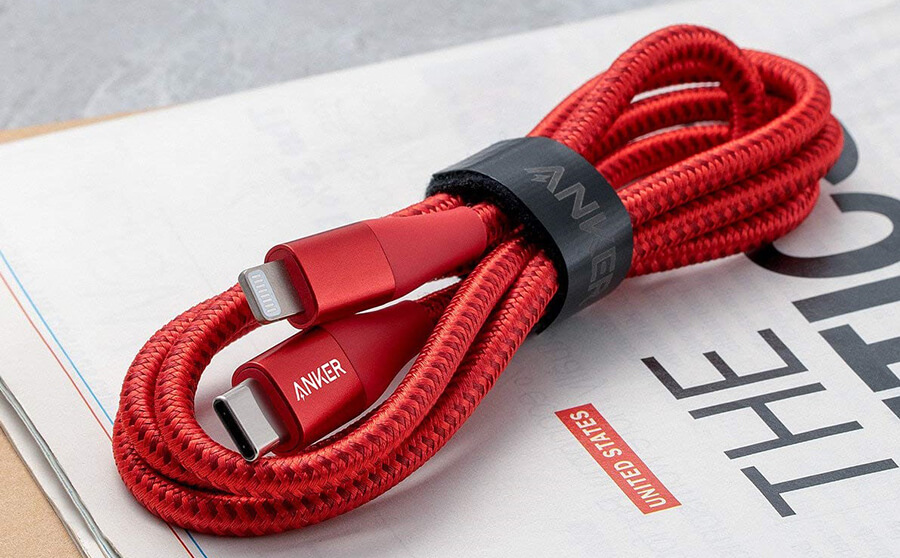 The lightning cable that came with your iPad is short and might not be your most convenient option depending on how and where you use your iPad. Plus, these stock cables are notorious for being fragile.
The alternative is to get the Anker PowerLine+ II USB-C to lightning cable which measures six feet long and is adequate for most people's needs. It also supports Apple's 29W, 30W, 61W, and 87W USB-C power adapters. The extra long cable is also MFi-certified and has support for the Power Delivery standard. And the best part, it's extra durable with the double-braided Nylon which can withstand 30,000 bends. No matter your work conditions, this cable is made to last long.