COVID – 19 struck our earth hard and now we are all quarantined in our houses for our very own safety. The situation is serious, but we need to keep our cool and what else can calm us down better than a good PC game!
In our normal busy life, we don't usually find time to invest in long story-based games or role play games that demand our total attention.
This quarantine period provides us with the opportunity to discover these games and also keep ourselves occupied at the same time. Most importantly, these games are going to help us in killing the urge to step out. So whoever says PC games have no benefits to the society should re-evaluate their stand.
Now this list doesn't include battle royale games like PUBG or Counter Strike as they were widely popularized even before the lockdown began. This list is about the games which are either story-based or can be played alone for long hours.
1. SOMA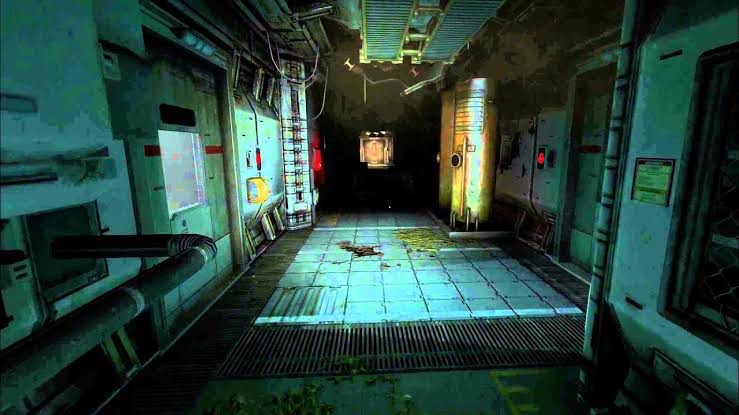 Feeling alone in quarantine?? After playing this game, you'll always feel like someone is present in the dark corner of your room. SOMA is a survival horror game, developed and published by Frictional Game in September 2015.
The unsettling story is about consciousness, identity and what makes sense. It is an experience which will give you existential crisis. There is no fighting back in this game, you just have to outsmart or run from your enemy. This is recommended if you are an abstract thinker and love the adrenaline rush from playing a horror game.
2. Minecraft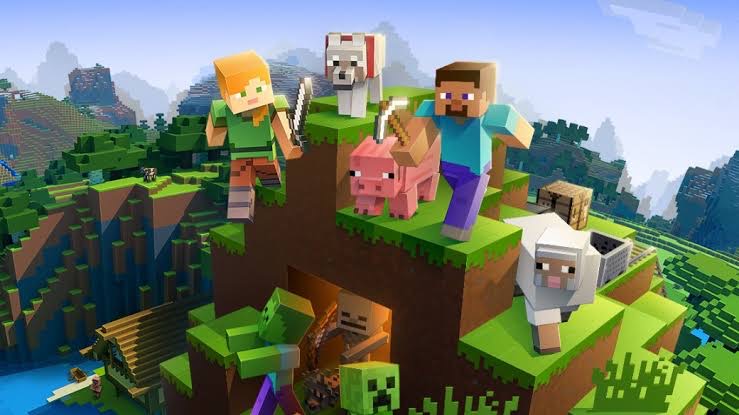 It's shocking to see how popular a game can be with potato graphics. Though it was successful at the time of release, thanks to PewDiePie, it garnered the attention of many gamers and rose to prominence again for a second time. The formula behind its success was stimulation of real world. Although not graphically stunning, it stimulates how things work in real life.
This game is for creative minds, you can either play survival or creative mode or you can modify your world in creative and then play survival. You can spawn almost anything available in real world and shape your world in game. Literally, the sky is the limit here because you can even go on and create villages, towns, cities. You are basically the god of your world.
3. Destiny 2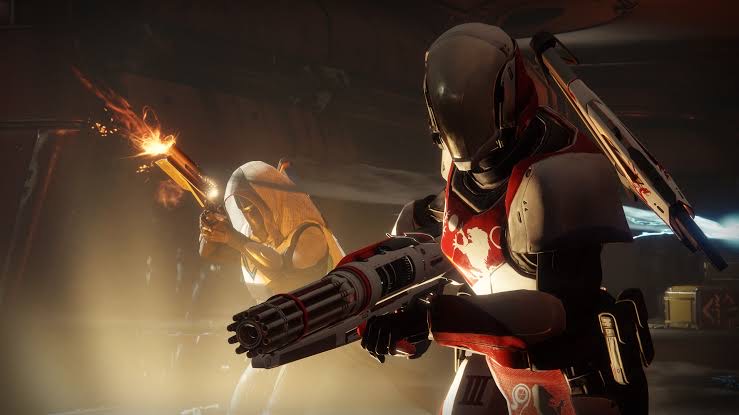 This is an online multiplayer RPG game released in 2017. Developed by Bungie, it got The Game Award for Best Community Sport.
This game contains both PVP (player versus player) and PVE (player versus environment) modes, although PVE is the main aspect of this game. The game has several modes which toggle in and out every Tuesday. PVE requires team efforts where we have 3 man missions called strike and 6 man missions called raid.
The loot is balanced and there is a competitive mode where the best players can show their skills. With 8 planets and a moon to roam around, Destiny 2 is one of the most breathtaking online multiplayer games. Unlike other multiplayer games, Destiny 2 requires a lot of time and promises to engage you during quarantine.
4. Monster Hunter : World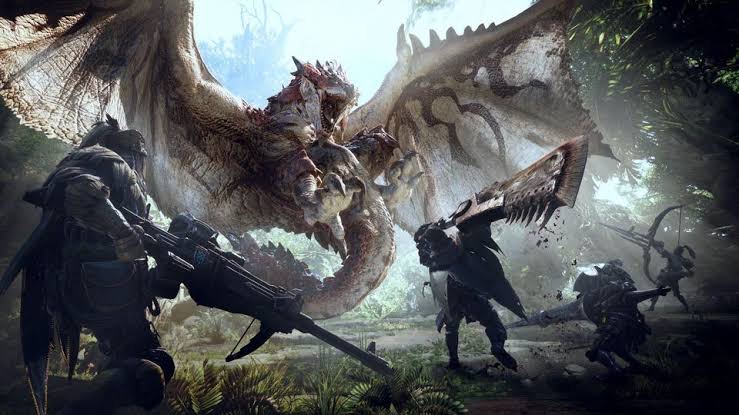 Released in August 2018 by Capcom, this game was awarded the best RPG of the year. Although the story is pretty ordinary, this game excels in Gameplay mechanics, combat and music. The combat is the highlight and if you are into combat, then this game should be the first on your list.
You can chose your weapons and gears, manipulate environment and monsters and come up with different tactics. You'll learn to use different weapons and it does require some patience. In short, this may not be a game with an amazing story but it provides one of the best game mechanics ever!
5. Life is strange series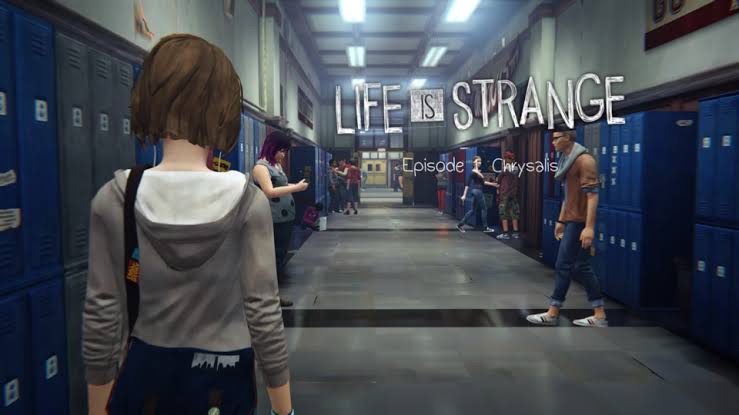 This is an episodic graphic adventure game, where you can make choices to rewind the time to change your choices. Doctor who who? Choosing between different dialogues and actions changes the outcome and it is on the complicated side here. Especially when you have the option to rewind the time, it's going to be a tough task sticking to your choices.
The story is beautiful and certainly deserves your time. Since it's a really slow-paced game, the characters don't run fast or jump and there is zero combat. Once you get into the story though, you're not going to leave your PC until you finish this game. This award winning series has of one the best interactive stories in video game history.
6. Grand Theft Auto series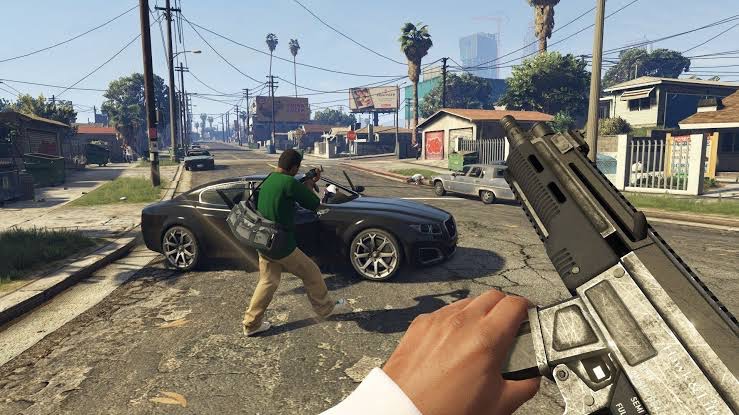 There is nothing much to talk about when it comes to GTA. One of the most popular games in the history, it's a role play game with various side missions and main missions. GTA games have always been interactive and entertaining. This is the perfect balance between storytelling, action and open–world interaction.
You could either choose to go with the main story or just kill some random bystanders (everyone loves that) or put some cheats and buy every house on the map!!! This is the most versatile game ever and the only competition in this category are other GTA games. With plenty of spinoff versions also available, this quarantine is an opportunity to experience them all.
7. Portal 2

Portal 2 is a puzzle based game developed by valve corporation. This is again a game with a unique and amazing story. The characters are even memorable and intresting to interact. The Gameplay mechanics are simple but used very creatively.
The entire atmosphere of the game is very immersive. Portal 2 is a must try and one of the best games of all time.
8. The Elder Scrolls V Skyrim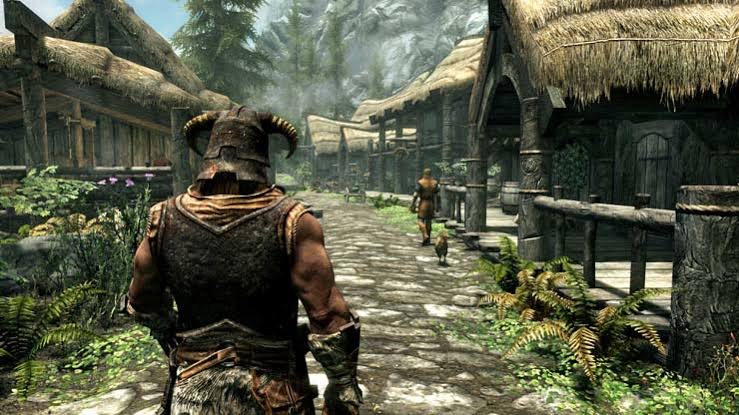 Another action-based RPG. It relies more on its gameplay mechanics than the story but the story is above par as well. Skyrim is a really long game and to explore all of its components, it's going to take more than 2000 hours!
The graphics are one of the most immersive ever and the characters are well crafted. Although the interaction is limited with other characters, it still manages to be entertaining, engaging and endless (That's our new EEE criteria of a game ☺). If you liked the Witcher series, then this is the one I recommend you try next.
9. The Witcher series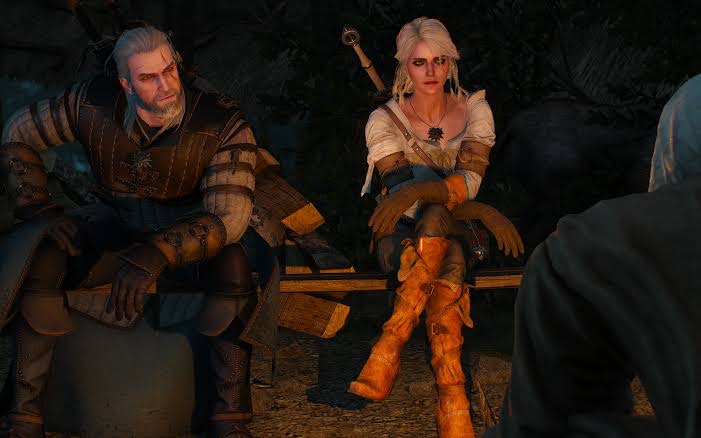 The Witcher trilogy is an action packed role playing game. The story is based on the fantasy novel series The Witcher by Andrzej Sapkowski and developed by CD projekt which is a Polish company. The Witcher 3 was awarded by The Game for best game of the year and best role playing game. It's hard to find a negative review for this game anywhere.
The game is an open world TPP (third player perspective) game with plenty of main and side quests available. The player has to choose between moral dilemmas and disputes between in-game characters. All the side quests and dialogue completions affect the outcome of the game.
This isn't complicated though and the action part is well maintained throughout to keep the player engaged. This should be on the must-play list and it won't be an exaggeration to call it one of the greatest games ever.
10. Prince of Persia and Assassins Creed series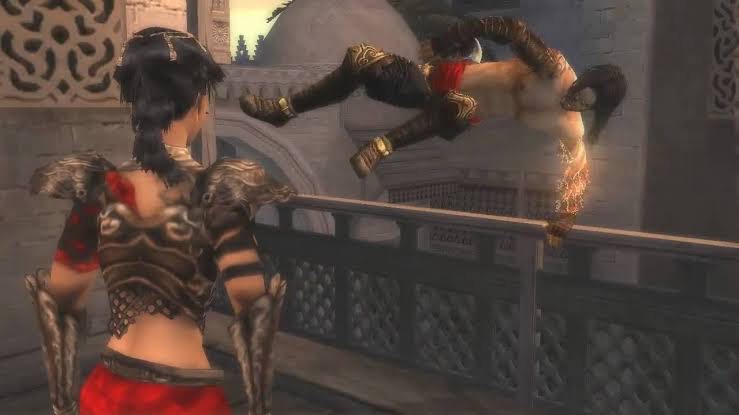 The reason I'm putting both of them together is because they are from the same developer, have similar Gameplay Mechanics and both are great story-based games. These are some of the iconic games and it won't be wrong to say that these games shaped the games we see today.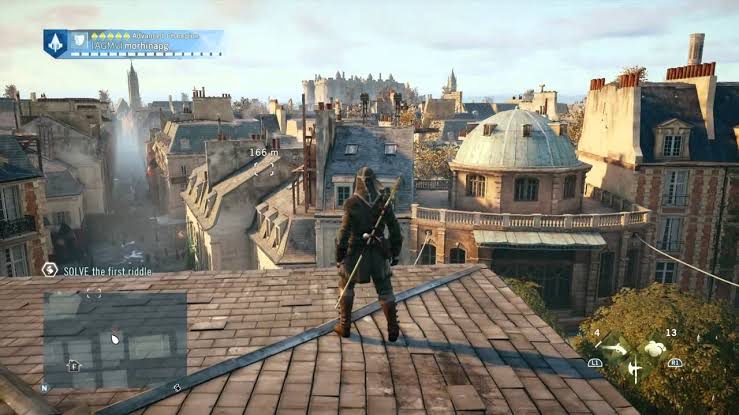 We can find plenty of glitches and flaws in the gameplay and graphics, but these were the very first to combine story-based games with an insane level of action. Without them, the action games wouldn't have been what they are today.
Other than their history, they are really fast-paced and entertaining games with some of the best storylines.