The Pioneer crafts some precise high-end record players. The newer products possess a similar layout as those before but also have some slight further improvements, including a tremendous high-torque drive system, multi-pitch control, good build that is club grade, and even better sound quality than ever before.
They are built for acceptable vibration dumping and are clearly among the best of their kind, so read our full detailed review.
Basic information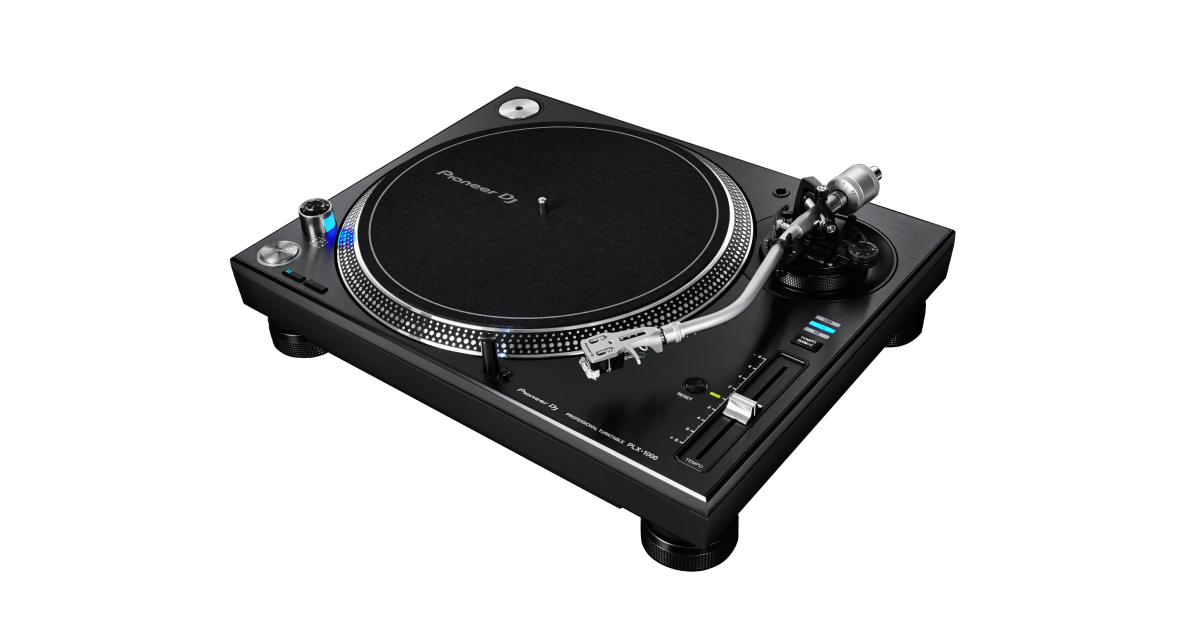 PLX-1000 is a professional-level record player that produces warm and crystal clear analog sound. Put the stylus and cartridge of your choice to the turntable, and then combine those parts with your mixer for the best possible setup. You will not be disappointed because this record player does an excellent job at scratching and beat juggling.
Despite possessing fewer features than some other high-quality brands products, like super OEMs, this one is, according to many, the best DJ record player on the market. It's got a stable platter and solid tonearm. Despite that, there is no skipping with this product. It is an ideal ultimate setup if you pair it with a sound mixer.
Pros
Stable direct drive of the high-torque secures outstanding controls and good rotation
Die-cast heavy chassis prevents bad vibrations and resonances
Multi-tempo control
Interchangeable power
Top-quality sound design
Flexible connectivity
Cons
Slightly loose bearings of the tonearm and, to some extent, damped cueing.
Benefits of Pioneer Pro DJ PLX-1000 Direct Drive DJ Turntable

High-quality analog vinyl usage
PLX-1000 record player's high-quality design produces the very best sound you could expect from the vinyl records. Distortion is reduced with the help of the audio routing that is on the stylus-outpost relation, and it's also short.
You can connect to powered speakers and your sound system because of the line and phono outputs, which means warm sounds for your ears.
Easy digital recording
Without any problems or complications, you can record vinyl collections to digital files in WAV format if you choose to connect your turntable to your Mac or PC.
It is also straightforward to digitize your tracks using the record box application. After getting them in the collection, you can play the tracks using the record player and a DVS setup of the record box or on a particular DDJ controller.
High fidelity spinning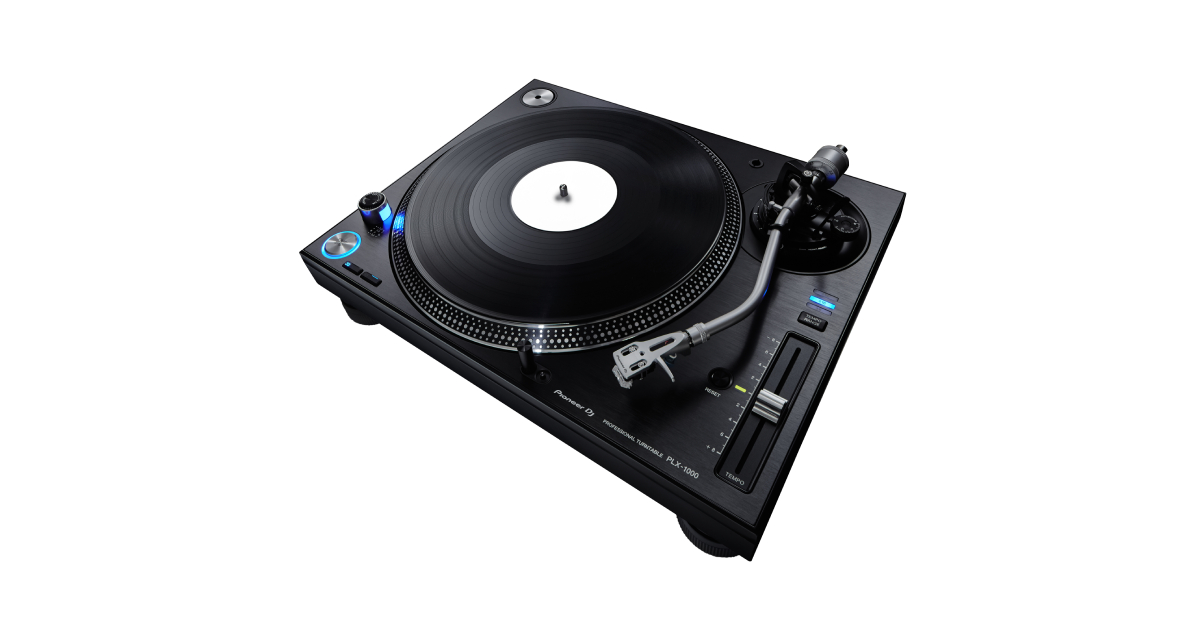 High Fidelity is a worthy and valuable trait here. With some other turntables, there is problematic rumble during spinning. Still, this is not the case with this turntable because this one is among the best turntables for DJs, and that is not an overestimated statement.
Although it does have some feedback with an Ortofon type of needles, with an elliptical one, there is no problem in achieving any possible HiFi goals.
Pretty good and precise sound design
Heavy die-cast chassis made from zinc is good for preventing any unwanted vibrations and resonances. The tonearm is rubber-insulated, and it firmly reduces harmful howling effects.
The resin is 8mm thick, and it firmly reinforces the lower part of the unit, as also is the material that is vibration-resistant within the base.
Moreover, on the part of the insulator, there is a good vibration absorption by the springs and rubber.
Superb tempo control
You can instantly pick up or gradually slow down the tracks to the maximum of  ±50%, and during that reverse button automatically reverts to ±0%.
There are a very stable and secure rotation and control, which reaches 33⅓ rpm in only 0.3 seconds time span. The direct drive of the high-torque secures that, and it means that starting torque is very strong (4.5kg/cm) and truly well made.
Conclusion
This turntable is among the top of its class of similar products. If you are not an advanced turntable user, check on some turntables under $200, but if you are an experienced DJ, then Pioneer Pro DJ PLX-1000 is the absolute record player for the money.