Building a Gaming PC under $500 can be very tricky. Most people who try building a Gaming PC in such a low budget end up having a terrible in-game experience. With a tight budget like this, it's really important to know where you should cut corners and where not.
Ideally, you would need a budget of $1000 to build a truly capable gaming PC. However, some of us don't really need a very powerful machine. Most of us won't stream, won't play 4K games and or need VR support.
If you're just getting started with gaming and don't want to spend a lot of money on something you're not sure about pursuing seriously, a $500 gaming PC might be ideal for you.
When you're building a gaming PC in this budget, it is really easy to pick the wrong components and not get the maximum bang for your bucks. So we spent a lot of time researching on the internet, hours of YouTube videos along with some Q&A on popular Reddit communities to put together a $500 gaming PC build that won't disappoint you.
Features of the Build
The CPU and GPU are the most important components of any gaming PC build and should be the first ones you pick. Other components which are compatible with the chosen CPU and GPU can be picked afterwards.
We chose the powerful Ryzen 5 1600 AF CPU, which is a bang for the buck processor in this budget. Typically, people tend to lean towards CPUs with integrated GPUs to save money. But that is just burning money as you'd end up getting a below par performance.
Our CPU paired with Radeon RX 570 graphics card is capable of giving a stable 60+ FPS at 1080p for most of the AAA title games.
Since it's a 12nm Ryzen 5 1600 AF, it is very capable when paired with a good GPU. So we get a future proof CPU at a very affordable price. A compromise in integrated graphics in CPU gave us a lot of advantages.
The motherboard and case are of Micro ATX form factor. While small in size, they do have appealing aesthetics and are cost effective. If you want to be future proof, you can go for a full ATX sized motherboard and case. In my opinion, it won't make much of a difference to a casual gamer.
RAM is not something you should compromise on. We went for 16 GB DDR4 RAM.  There is a common misconception that expensive GPU and CPU will need more RAM and for cheap ones you can go with 4GB. A budget CPU and GPU won't be efficient in RAM management, so it's wise to have more RAM. After all, RAM isn't very expensive either.
Our build goes easy on the eyes and provide a decent performance. It is future proof to some extent but that completely depends on your requirements for the future.
Here is the list of components for our build:
CPU – AMD Ryzen 5 1600 AF
If you can't find a powerful CPU for a good price, there is no chance of building a low budget setup. A CPU alone can cost way more than $500.
The CPU for this build will be AMD Ryzen 5 1600 AF. This comes with a price tag of just $85!
Don't confuse this one for Ryzen 5 1600 which was released for $220 in 2017.
AMD Ryzen 5 1600 AF was released in 2019 along with their 2600 series. Unrealistic pricing and power of this CPU makes it possible to build a gaming PC in less than $500. Ryzen 1600 AF is based on 12nm fabrication and is a beast in its class.
Here are some quick specs of AMD Ryzen 5 1600 AF:
| | |
| --- | --- |
| Cores / Thread | 6 / 12 |
| Fabrication | 12 nm |
| Microarchitecture | Zen+ |
| Base Frequency | 3.2 GHz |
| Sustained Boost Frequency | 3.68 GHz |
| L2 Cache | 3 mb |
| L3 Cache | 16 mb |
| Memory Configuration | Dual Channel |
| Max Memory Support | DDR4 – 2983 |
| TDP | 65 Watts |
Combining this CPU with the right setup, you can expect an average of 90 FPS at 1440p gaming. However, with our budget of $500, it is not possible to get that sort of performance. This is to showcase the true potential of Ryzen 5 1600 AF.
Overall a CPU with 6 cores, 12 threads and a fabrication of 12nm is a steal at this price. There is no competition for Ryzen 5 1600 AF at this price point. Any other alternative at similar price point will deliver potato performance.
Another thing to be noted is the multi-core performance of Ryzen 5 1600 AF which is better than i7 – 7700K and Ryzen 5 3500! The single core performance though only outperforms the1600 series.
GPU – Gigabyte Radeon RX 570 4GB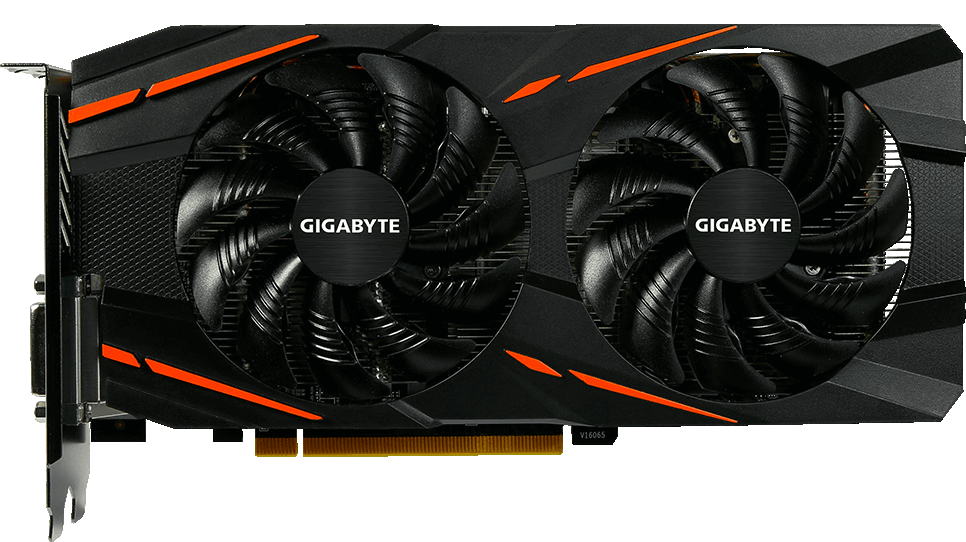 This may not be the best but it is a tried and tested powerful GPU. It comes with a price tag of $130. The closest competition it receives is from GTX 1050ti. RX 570 performs better than GTX 1050ti in every aspect and comes with a lower price tag.
Here are some quick specs of RX 570
| | |
| --- | --- |
| Compute Units | 32 |
| Base Frequency | 1168 MHz |
| Boost Frequency | 1244 MHz |
| Peak Pixel Fill-Rate | 309.808 GP/s |
| Peak Texture Fill-Rate | 159.232 GT/s |
| Max Performance | 5.1 TFLOPs |
| ROPs | 32 |
| Stream Processors | 2048 |
| Texture units | 128 |
| Transistor Count | 5.7 B |
There will be heating issues in 4K gaming and frame rate will fluctuate. However, in 1080p you can expect a constant 60+ FPS. You can play VR games too but don't expect an amazing performance.
Overall it's the best entry-level GPU and it provides a smooth performance in normal gaming.
Motherboard – Gigabyte B450 AORUS M AM4 (Micro ATX)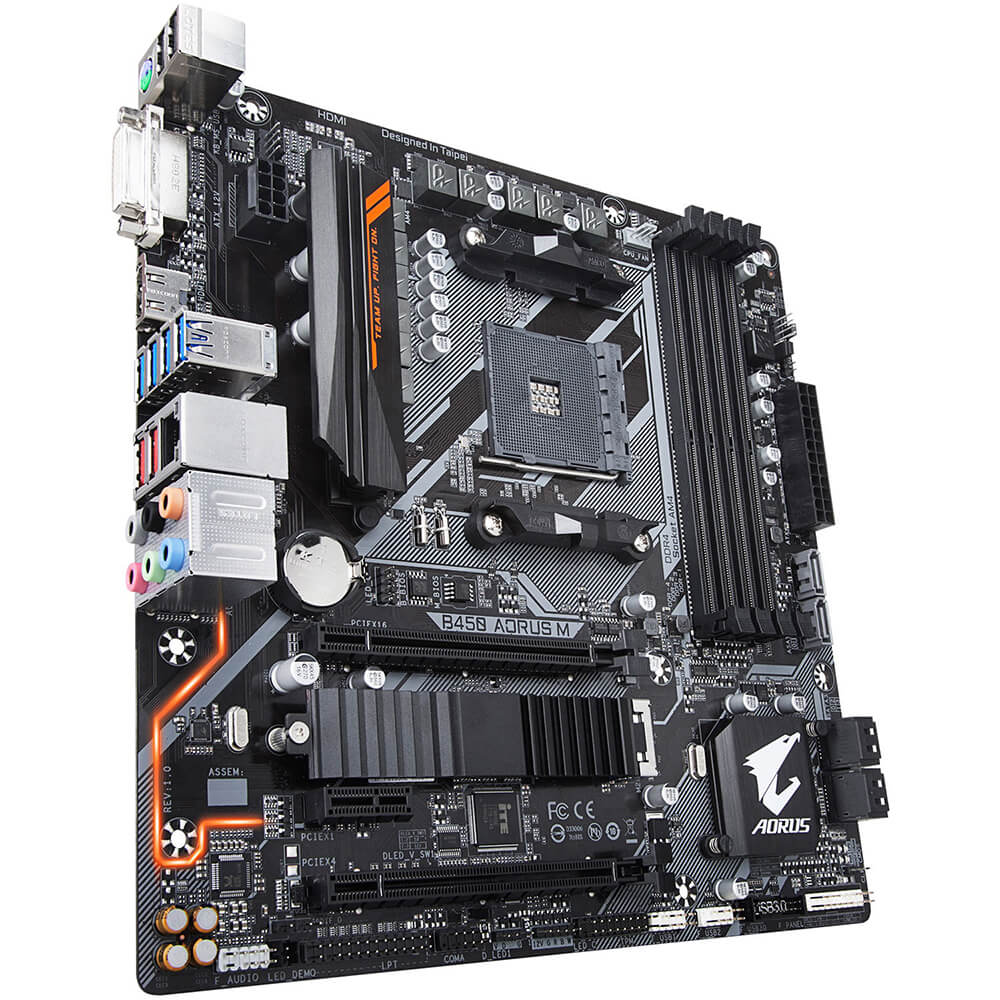 This micro build mobo lends great aesthetics to our build. The form factor doesn't compromise with any ports. The heat management can be an issue. But for this particular build, overheating can be ignored as we focus on gaming at 1080p.
Here are some quick specs for Gigabyte B450 AORUS M:
CPU Support
AMD 1st & 2nd Gen Ryzen Processors / Ryzen with Radeon Vega Graphics Processors
Memory Type
Dual – Channel DDR4
Memory DIMMs
4×DDR4
Graphic Interface
1×PCIe 3.0 × 16
Expansion Slots
PCIe 2.0 ×4

PCIe 2.0 ×1

M.2 Slot
2(M.2 Heatsink×1)
Display Interface
HDMI, DVI – D
Audio
8 Channel HD
Form Factor (mm)
mATX ( 244×244)
With a price tag of $180, This mobo is perfect for our build. We get all the ports necessary and the form factor makes it more manageable.
RAM – G.Skill Ripjaws V 16GB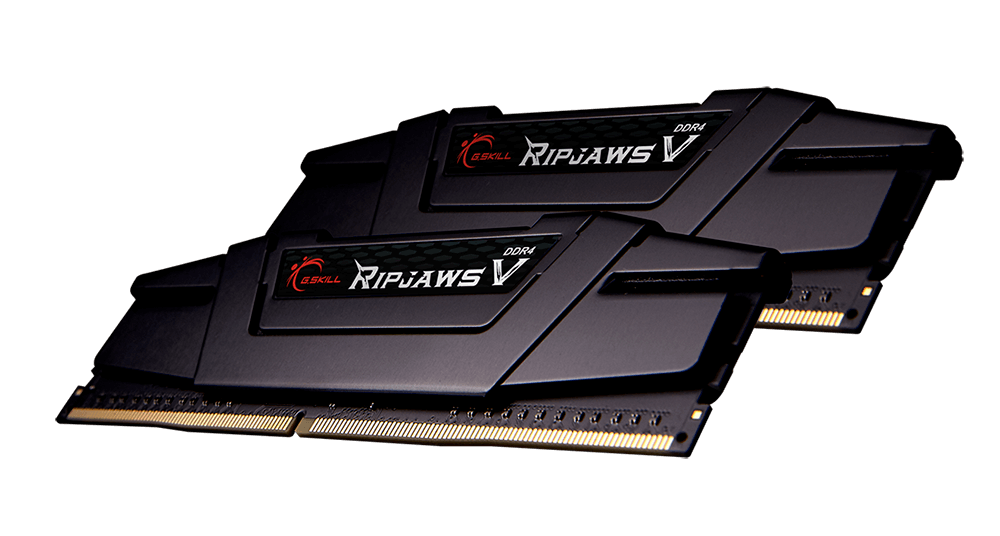 It's really important not to make compromises here. The bulk of us will be thinking to step down to 8 GB or 4 GB RAM. But let me warn you, it'll be a party spoiler. The price difference is not much but the performance will be affected a lot.
In our build we will go with G.Skill Ripjaws V 16GB (2×8GB) DDR4-3200 Memory. Here the price can vary sometimes. But the price fluctuation shouldn't bother much here. If you can't get you hands on Ripjaws DDR4 RAM or you find a better deal on something else you can go for it.
Storage – ADATA SU635 240 GB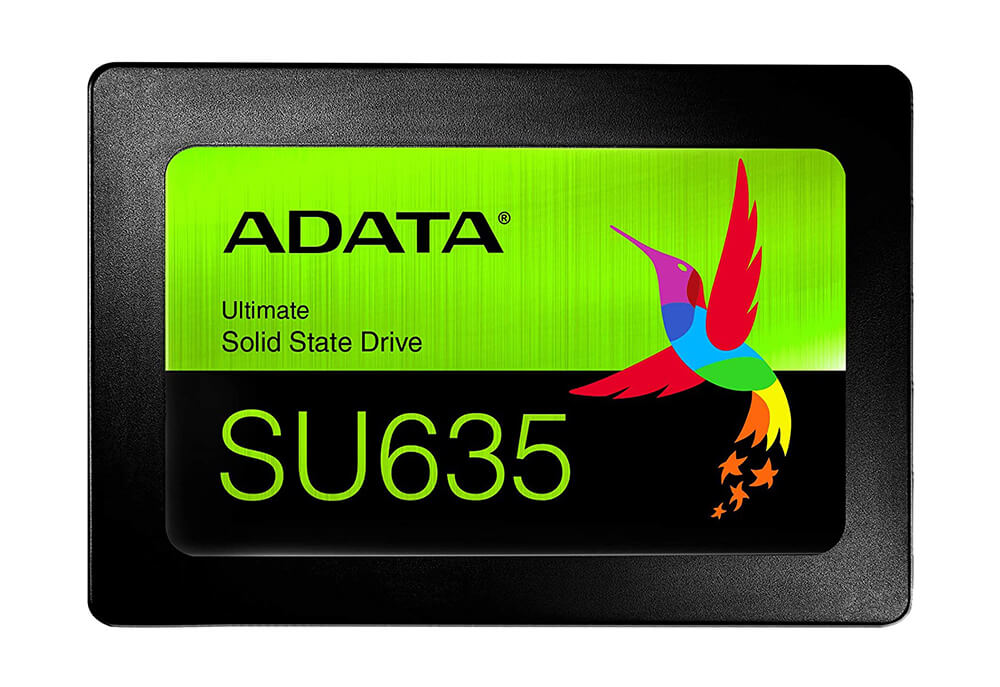 You can make some compromises here. As it won't affect the gaming performance of your PC. The performance can only be affected if you fill your PC with data. But that can be avoided, but it's one of the compromises of this build.
PSU – EVGA BR 600W 80+ Bronze ATX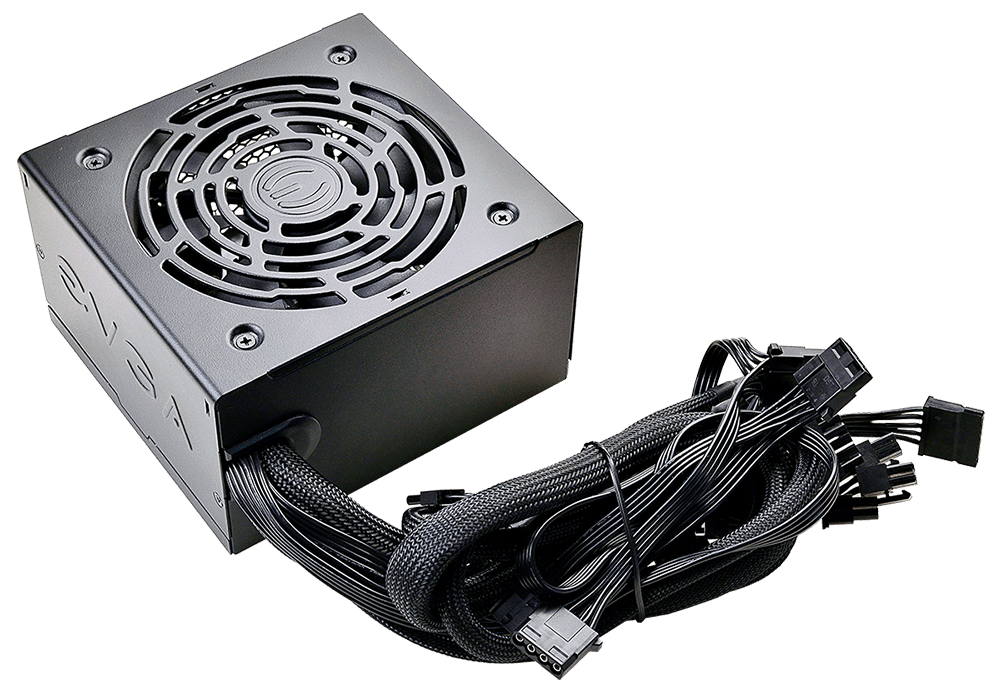 600W will be enough to power our build. The requirement is around 450W but it is better to go with a 600W PSU.
Case – Thermaltake Versa H18 MicroATX Mini Tower Case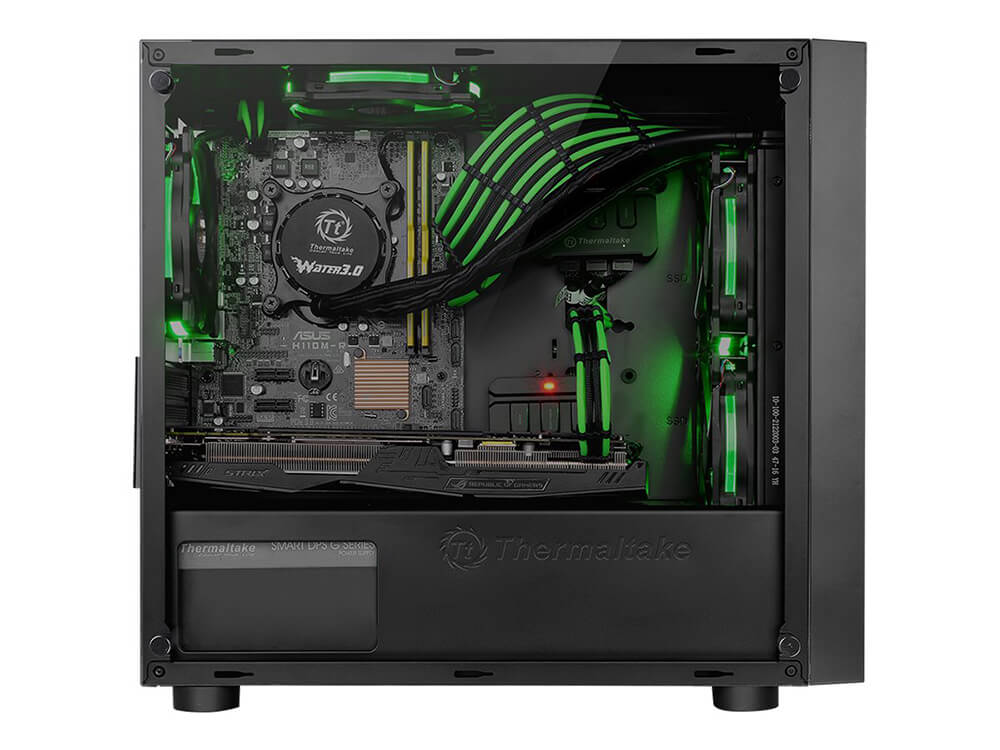 As we have a MicroATX mobo, we can go with a Mini Tower Case. This Case comes with only one exhaust fan. It has slots to install more and it is recommended to buy another exhaust fan for better heat management if you live in a place with hot climate.
Putting it together
So, this was our $500 gaming PC build.
Now, if you are passionate about gaming or if you are a professional gamer, you might find this under-powered. There are a lot of flaws which can be pointed out. But this article was all about a satisfying performance in a budget.
Now let's assume you have a few extra bucks and want to upgrade a few parts. Then I would suggest to get the GTX 1060 3GB as your GPU. The CPU and mobo can be pushed to their full potential by using GTX 1060.
But again, most people won't have any complains with this build. You will get smooth gaming experience at a very pocket-friendly price.
PS: Component prices are fluctuating at the moment. You might have to scout around a bit to source the parts at the prices mentioned here.