Razor's Blade series introduces a spectrum of ultra-thin gaming laptops.  We're taking a detailed look at the Razer Blade 15 in this post.  We'll be going over all the major aspects of this laptop like the design, display, performance, connectivity and more. Let's see how the Razer Blade 15 fares against its competition.
Design and Build
The looks of base model and the advanced model are almost similar. The base model weights just 4.63 lbs and the advanced model is hardly heavier ranging from 4.7 lbs to 4.9 lbs. It is notable that despite the heavier weight advanced model is slimmer by 0.08"! The difference is hardy notable though.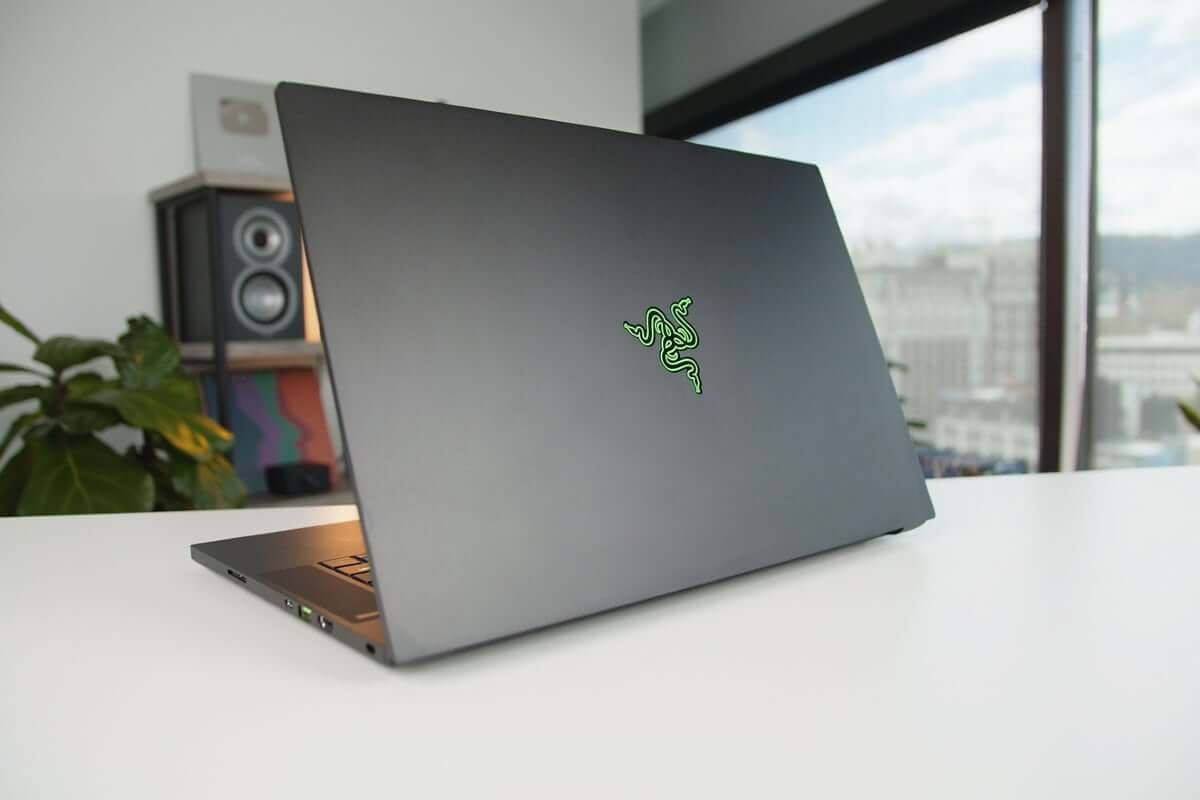 The compact uni-body aluminum frame and squared edges make the laptop look stunning. Razor Blade 15 is easily in the highly portable category of laptops despite being so powerful. It could be the most powerful laptop of its size. There are two colors to chose from – Black and Mercury White.
While the black variant with green lighting gives a classic Razor look, the mercury white variant gives off the MacBook vibes.
The lid of the laptop has a glowing snake logo. This logo loses its glow in mercury white version though. Mercury White version is meant to look classy but not eye-catching. As we open the lid, we see a display with very thin bezels. The Touchpad on this laptop is one of the biggest, it even dwarfs the MacBook's Touchpad. Side effects of this are that the keyboard is pushed towards back and the smaller than average size of keyboard.
Overall the laptop looks aesthetic and sleek. You can choose between a gaming laptop look and a classy laptop look. Introduction of the Mercury White variant did make it more versatile. The base variant comes with RGB Chroma Backlight and the high-end variant comes with per-key RGB lighting (Unlike last year, the function keys also have backlight now). The keyboard can be irritating while playing games. As the Touchpad is huge, it invites accidental touches as your palm is resting on it while using keyboard.
Display
When it comes to display, there are plenty of options to choose from. Depending on your needs, you can choose between a Full HD 60Hz, Full HD 144Hz, Full HD 240Hz , Full HD 300Hz, OLED 4K matte and OLED 4K Touch. This was a good move by Razor as the consumer can choose the screen depending on their requirement and budget.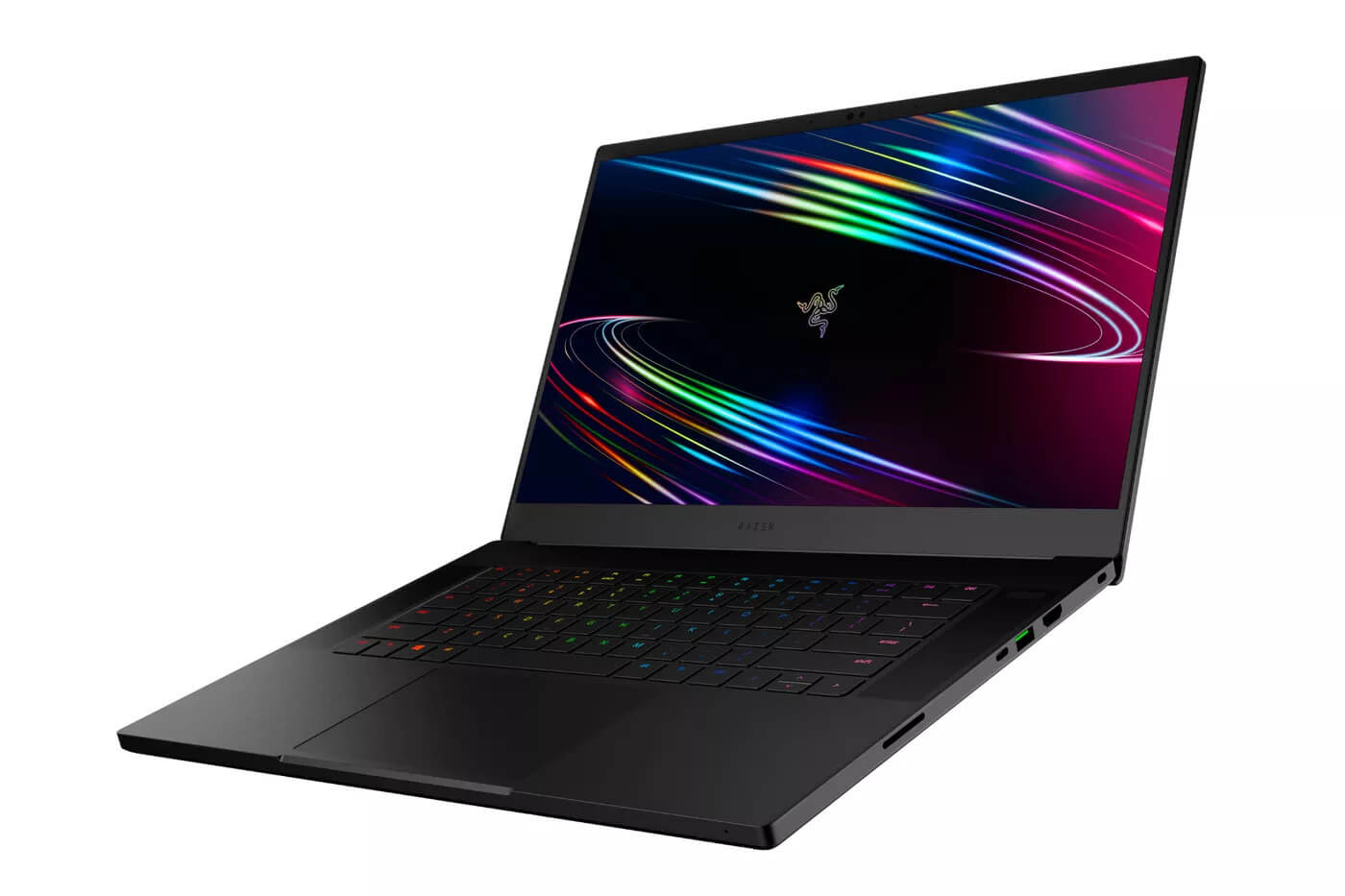 With the small bezels, the display is highly immersive. The OLED 4K panel will look stunning with the sleek aesthetics of this gaming laptop. Speaking practically a Full HD 144Hz panel will be enough for most users. You can go for Full HD 300Hz if you are hardcore gamer or OLED 4K for video editing. If you just want a laptop for normal gaming and cut down the budget a bit, Full HD 60Hz will be good enough.
Sound
Razor blade 15 comes with two front firing speakers. They are located on either sides of the keyboard, shrinking the keyboard even further. If we compare the speakers to a MacBook, they lack bass and volume. The sound quality is good but the speakers are not the best we've come across on laptops. Practically though we are not going to utilize speakers much as headphones are way better for gaming. Better speakers though could've made this device more versatile.
Performance
The base model comes with 10th Gen Intel Core i7-10750 with 6 cores and 12 Threads, base clock 2.6 GHz and overclockable to 5 GHz. For advanced model it's 10th Gen Intel Core i7-10875 with 8 cores and 16 threads, base 2.3 GHz and overclockable to 5.1 GHz. The performance offered by these two CPUs are very similar. Their difference is almost negligible and will only be noticeable in very heavy tasks.
The GPU starts from Nvidia RTX 1660i all the way up to RTX Super MAX-Q. Again, we get options from mid range graphics to top tier RTX Super series. Super series does have an edge above the normal MAX-Q series. The difference is not much but good enough for it to be a viable option. All of these variants support VR games too. If you want to get laptop specifically for VR gaming consider the RTX 2070 and above.
Now the biggest issue with previous version of Razor Blade 15 was overheating. As they try to compress top tier hardware in a compact frame, overheating is no surprise. This version isn't the coolest laptop either while heavy tasks are running, but it manages the heat better than the previous version. The high-end variant uses custom vapor chamber for better heat management while the base version comes with a bespoke heat-pipe system.
The battery is juiced up by a 65W adapter. It comes with an HD built-in camera (720p/1M) which is skipped by a lot of other compact laptops. There is an infrared scanner adjacent to camera. It provides a secure face unlock option.
Overall, the performance shouldn't be an issue with the Blade 15. The entry level variant is good enough for most games and the top tier model has god-level performance. The top-tier model is even suitable for heavy VR games, video editing and other power hungry applications.
Ports and connectivity
Both the versions have the following common ports: Thunderbolt 3 (USB-C), USB-A, HDMI 2.0b, Mini DisplayPort 1.4, Kensington Lock, Power input and 3.5mm Combo Audio. The base model comes with an extra port for Gigabit Ethernet.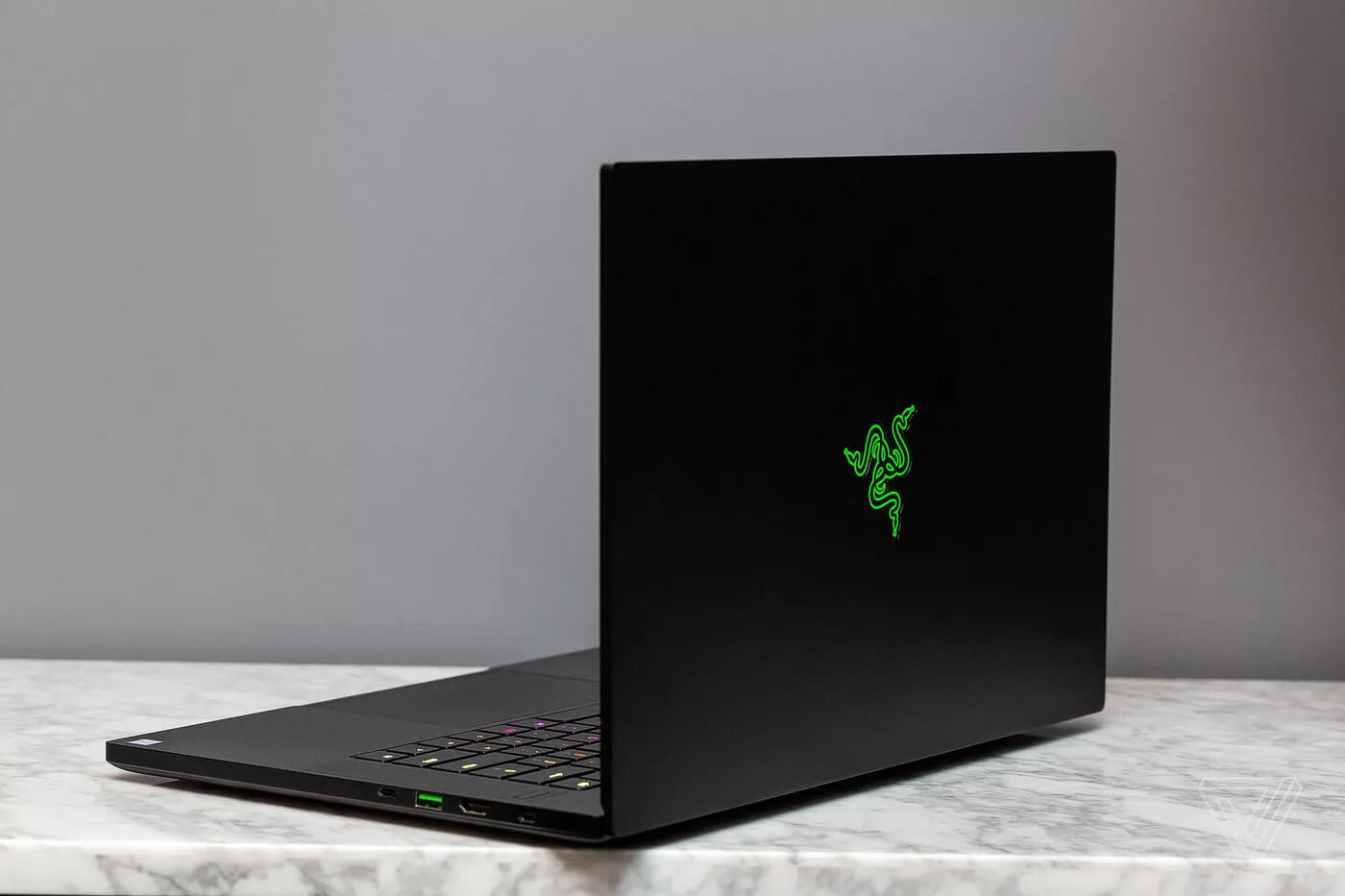 Like most other top compact gaming laptops, the advanced version doesn't have an Ethernet port. It is good that we have that option in the base model. Though we can't get the absolute best RTX 2080, the 2070 one is more than enough for any AAA PC game.
Both the base variant and the high-end variant come with Bluetooth 5. The high-end variant comes with Intel Wireless-AX201 and the Base comes with Intel Wireless-AC 9560 network card.
Is Razor Blade 15 for you?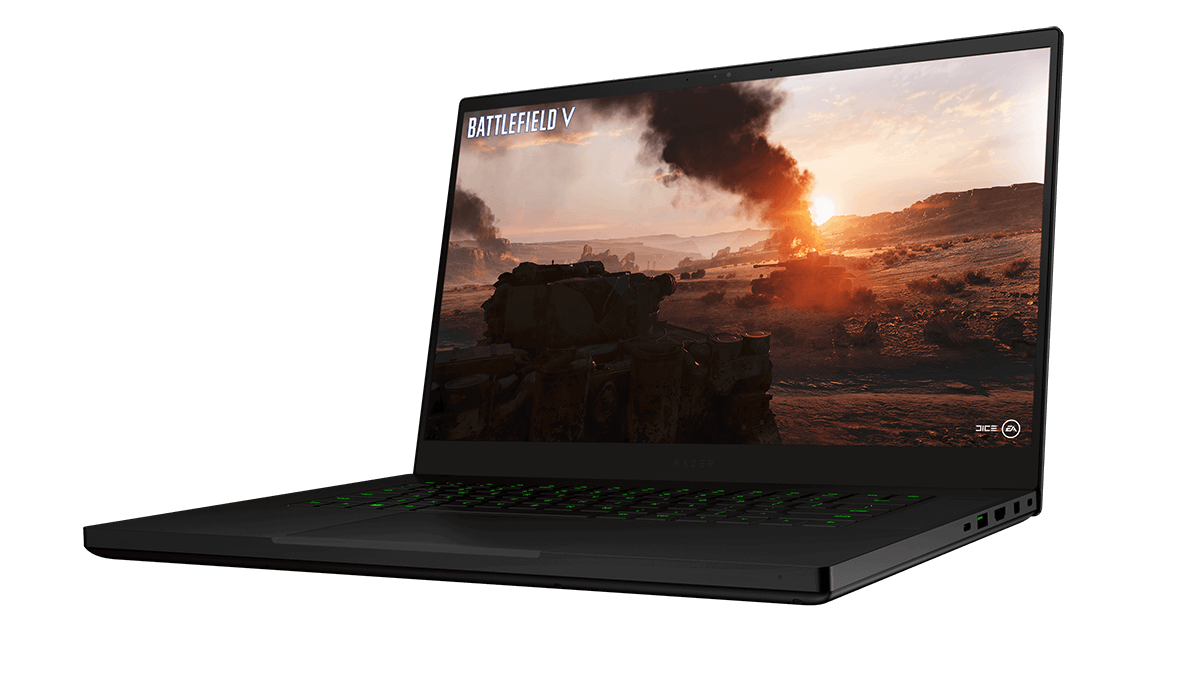 The most important question is should you buy the Razor Blade 15?
And If yes, then which variant?
Let's start off on the entry level model with RTX 1660i and Full HD 60Hz screen. You've got the looks but don't expect it to run heavy games smoothly. Where it can be good enough and run most games in low settings, in comparison with the other variants though it's nothing to desire. This version is for light users and it can be a great work laptop too.
Now if you want a fairly decent gaming performance in an affordable budget, I would suggest the higher-end version with Full HD 144Hz screen and RTX 2060. The difference in image quality won't be significant with Full HD screen though. Connecting a 4K external display may take it to its limits. VR games will run fairly decent though. If you prefer an Ethernet port you can choose the base variant.
Above these, RTX 2070 and 2080 variants provide the absolute best performance. If you are into competitive gaming, then pair a 2070 or 2080 with a 240Hz or 300Hz screen. The suggested variant would be pairing RTX 2070 with 240hz screen. If you want the absolute best for competitive gaming regardless of budget or value for money, pair an RTX 2080 with a 300Hz screen.
If you want to enjoy high-end single player games and VR games along with studio editing. Pair RTX 2070 with OLED 4K display. Again, if you need the absolute best, go for RTX 2080 with OLED 4K.
Whatever variant you choose, the Razer Blade 15 will amaze you with its sleek design and bang for the buck performance.
Get the Razer Blade 15