Acer has just launched a full 2020 refresh of some of its biggest and best gaming laptops including the very popular Predator Triton 300 and the Predator Helios 300.
Both the gaming laptops now come with 10th Generation Intel processors and for a rather affordable price. I actually had a chance to go hands-on with Acer's fresh new predator Triton 300 and Helios 300. It has to be said the Helios 300 and the Triton 300 look really freaking similar. Apart from a few little design frills and features, it is actually pretty tricky telling the pair apart when they're side by side.
Design and build
These 2020 models basically rock the same design and finish as the previous generation. Quite subdued overall for gaming machines, besides the light up lid logo. As usual, the Helios 300 comes in a choice of two different sizes 15.6 or 17.3 whereas with the Triton 300 you're stuck with that 15.6 inch size. But this should hopefully be enough to satisfy most gamers out there and you can always hook up a gaming monitor for a more immersive experience.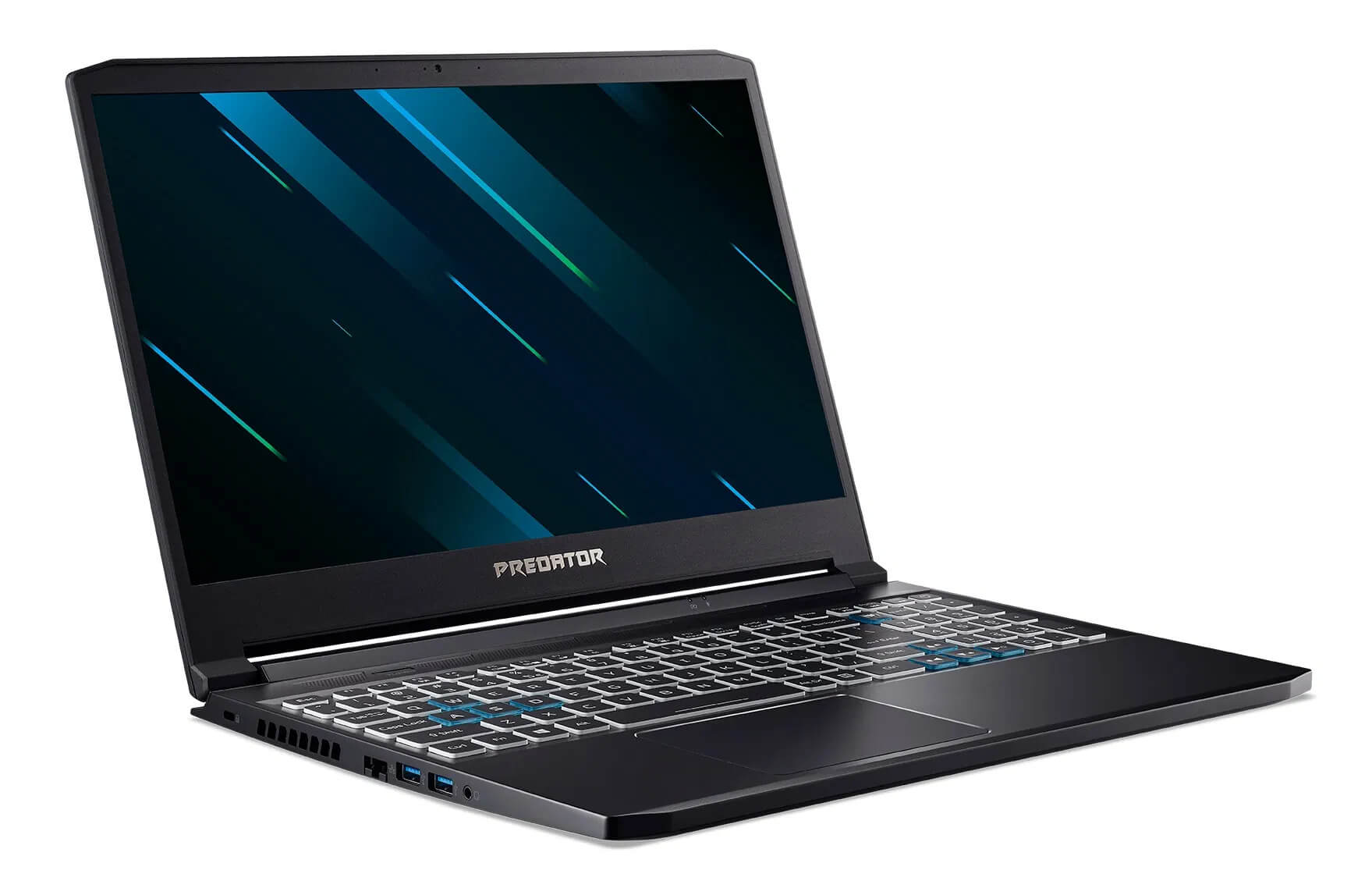 Both the predator gaming laptops are also impressively slim and light as well considering the powerful components stuffed inside.  The lightweight aluminum alloy chassis of those 15 inch models both weigh around the 2 kilograms, so they shouldn't put your back out when you're lugging them around.
Connectivity
Coming to ports, it's the same standard selection of ports on both these machines. You get an Ethernet port for wide bandwidth connections, three USB ports and one USB C and you also get HDMI and mini DisplayPort for outputting to a 4k monitor.
Display
It's an IPS screen built into both of these gaming laptops. The bezels are slender on the sides but thicker on top and bottom. You don't get a 4K option here but those Full HD visuals are pretty sharp with plenty of fine detail.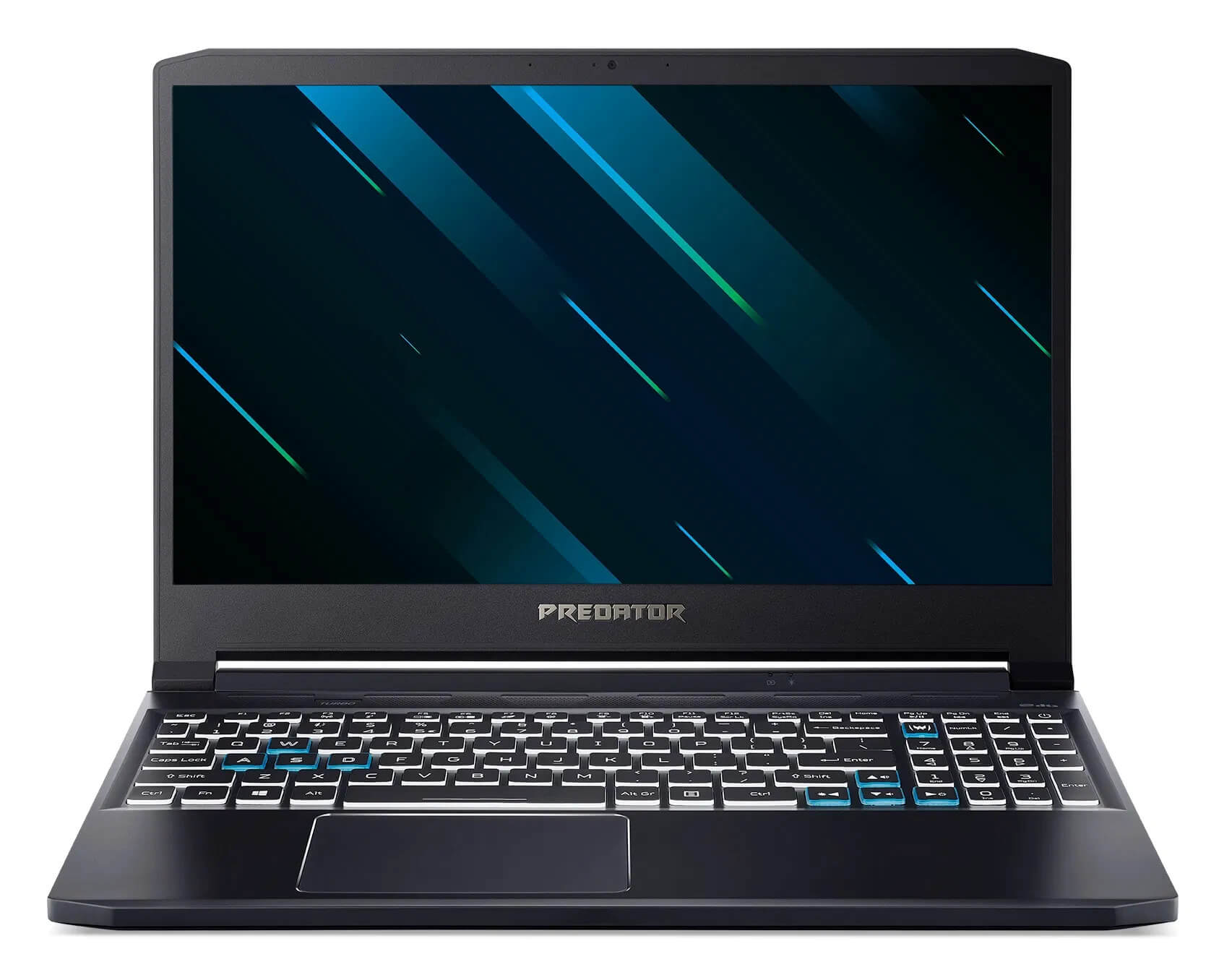 The base model of these laptops come with a 144 Hertz refresh rate but you can throw a bit more cash if you'd like to boost that up to a 240 Hertz. A higher refresh rate will get you a slight advantage in FPS games.
The Triton 300 offers a full 100% coverage of the SRGB gama as well which is great news if you want to use this laptop for something like video editing.
Both the laptops pack the latest 10th gen Intel processors as well unlike the best version of the MacBook Pro. You also get the choice of processors as well with both of these gaming machines, going up to a Core i7.
Performance
The Triton and Helios both come with the option of up to 32 gigabytes of on-board DDR4 Ram. Sadly, no DDR5 yet.
To avoid thermal throttling, Acer has stuffed in its fourth generation AeroBlade 3d fans, so these laptops should stay cool even during a prolonged and intensive gaming session. When it comes to fan noise, there's a fair bit of noise generated on the max setting but it doesn't sound like these laptops are about to take off and blast into outer space.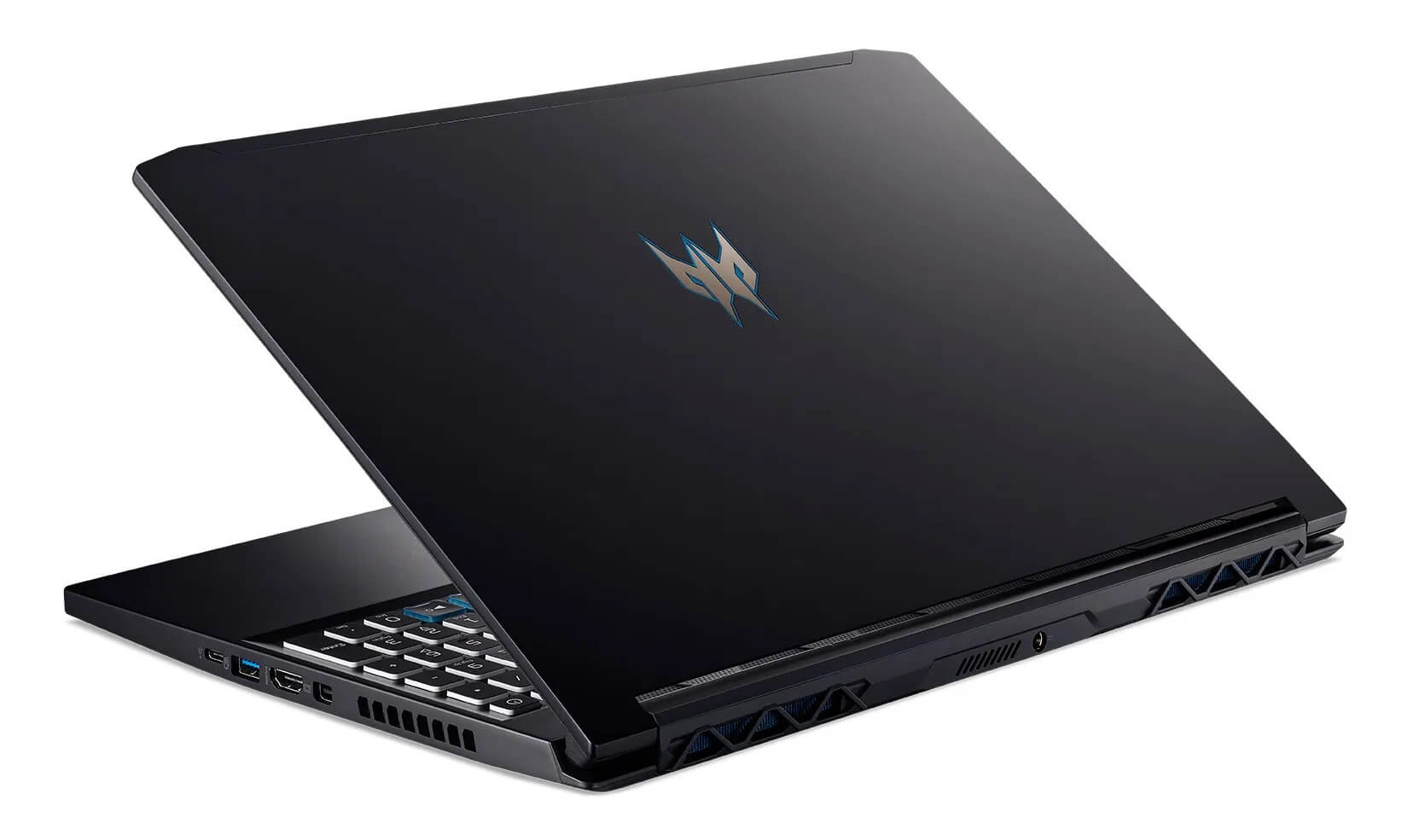 As for the GPU, both the Triton 300 and that Helios 300 come with an option of up to a Geforce RTX 2070 to meet the need for serious graphical grunt. You also get a dedicated app onboard which gives you full control over the fans. You can also overclock the GPU, pushing the laptops to their limits. Overclocking is as easy as poking a turbo button on these machines.
Keyboard
Keyboards are also identical on the Triton and the Helios. You can also customize the keyboard back-lighting of four separate sections on the keyboard, although not for individual keys which would have been a nice addition.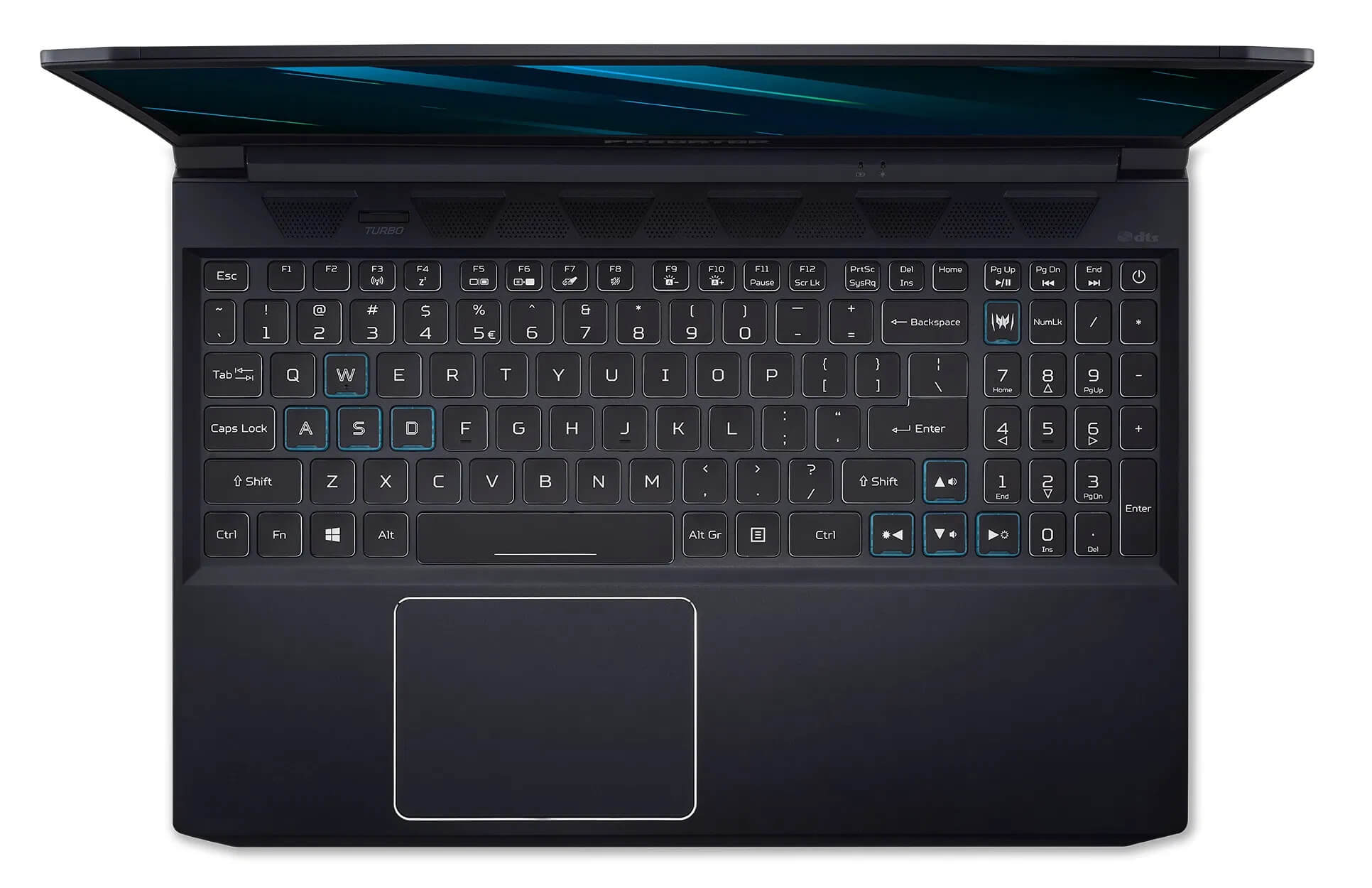 Storage
When it comes to storage, the Helios 300 supports dual SSDs in a RAID configuration and can even take an internal hard drive of up to two terabytes in size. The Triton 300 has space for three separate SSDs inside that metal chassis. So, if you want a good selection of games to play on the move you should be good with either of these gaming laptops.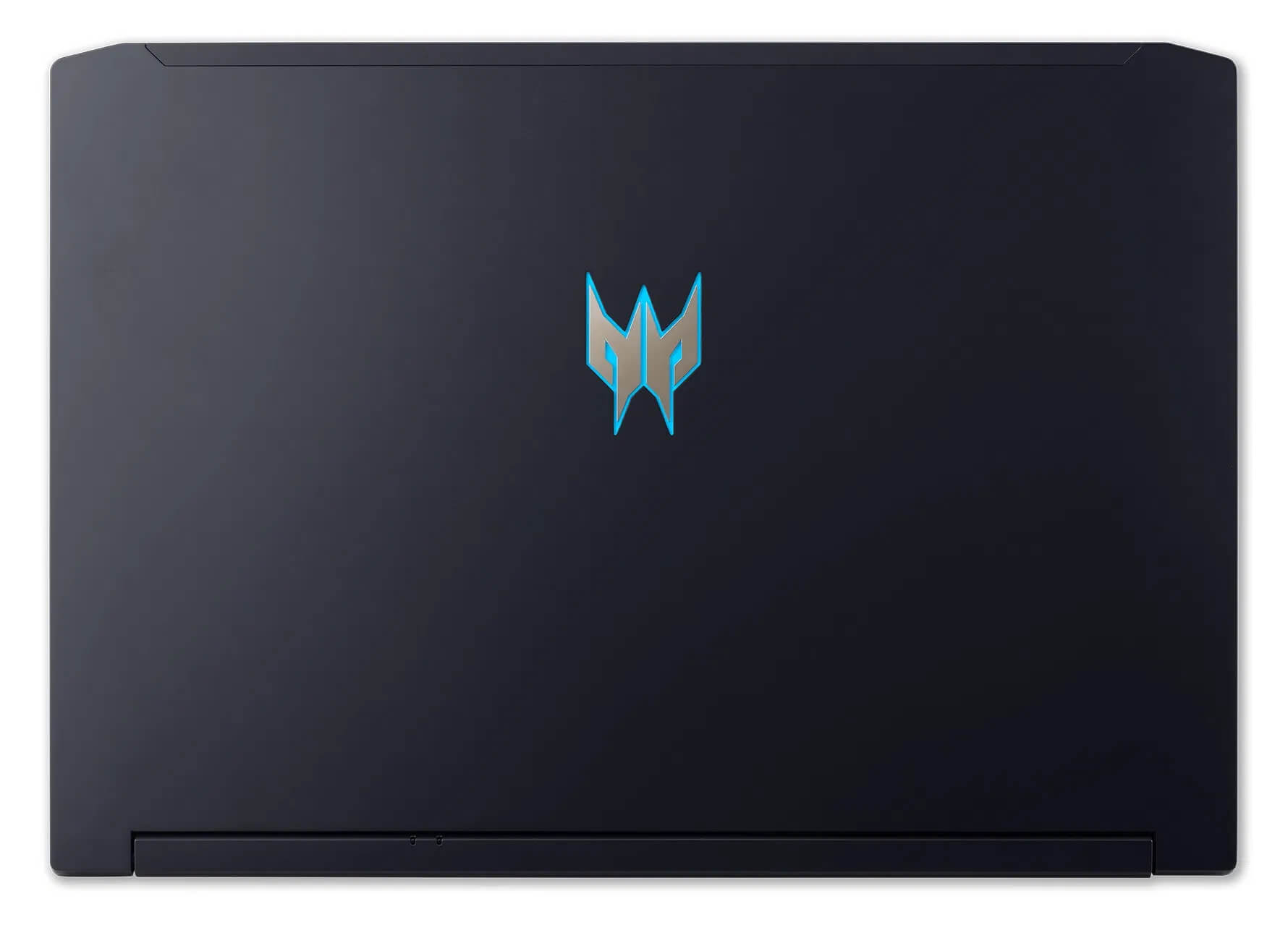 Should you buy them?
So far from our detailed comparison, both the Triton 300 and Helios 300 seem like solid gaming laptops if your budget is rather restricted and you need the best performance for your money.
Acer Predator Triton 300
Acer Predator Helios 300