Tribit speakers have been a great hit with their signature bass and durable build quality. That's why we decided to review the Stormbox aka Xboom, a Tribit Speaker that ticks all the right boxes from being budget-friendly to sounding really good.
With Tribit's reputation for quality budget speakers, this one doesn't fall short on design, sound or on battery life. Should you buy this portable speaker? Keep reading to find out.
Design & Build:
The Stormbox is small and light, nothing short of the impressive quality that we see with Tribit.
Plus, it has a water resistance rating of IPX7 which is a serious advantage if you want to take your speaker in the shower or a poolside.
The best thing is, it can withstand full submersion. Accidents around children mean that you have a whole 30 minutes of submersion in 3 feet of water. So if you accidentally kick it into the pool, you'll have plenty of time to safely retrieve it.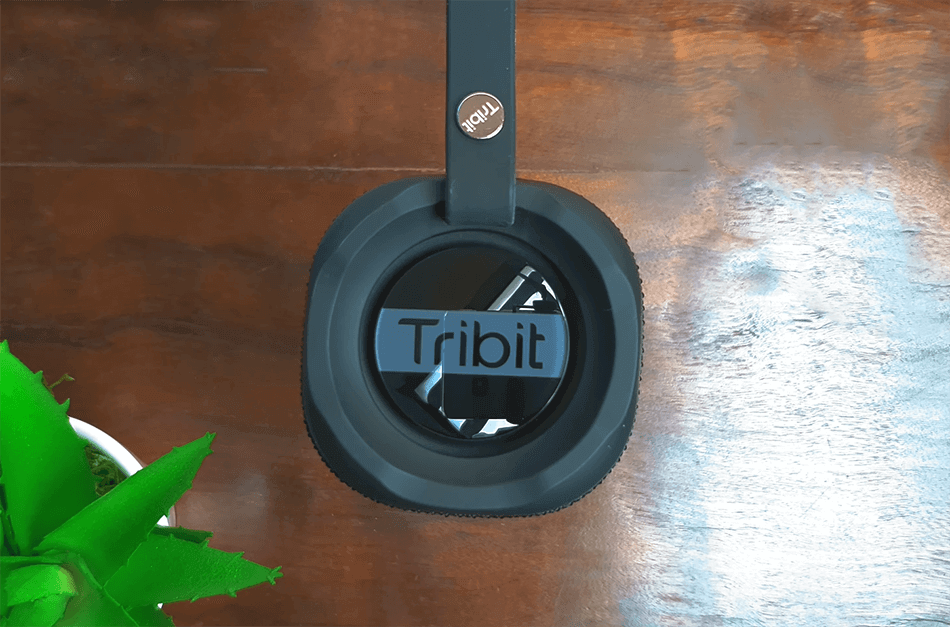 Coming back to it being light, this sleek speaker has buttons that have a manifestation of lightness which makes them easy to operate even if you're trying to adjust the volume, singlehanded.
The frame of the speaker is a slightly-rounded rectangle, which measures just over 7 inches high and 2 2/3 inches on the sides, and the buttons don't even bulge out.
It also has a thick durable fabric that's stretchy enough to bend but not break under impact.
The black, blue or red frame is made of anodized aluminum which provides plenty of rigidity, while an outer rubber layer around the top and bottom offer excellent drop protection.
Coming to weight, you're looking at 1.1 pounds, which is light and effortless enough to hold. That said, why would you want to carry your speaker in your hand when there are better options?
The Stormbox comes with a small leather lanyard, which attaches to a slot in the top of the frame. Once again we come back to the lightness of this speaker, which can be looped over a belt or backpack strap for easy transport.
Sound:
Don't be fooled by the visage of a light weight design, this speaker delivers quality audio at an economical price. Tribit hasn't fallen victim to any aberrations with its omnidirectional sound quality, which is amazing, considering a 360-degree sound projection for the price.
The trebles or highs are crisp and clean. You'll get clear cymbals, along with great response on the high end for electronic music as well as classical. This is a vital ingredient of sound since sibilant sounds like "S" depend on clear treble in order to come across clearly.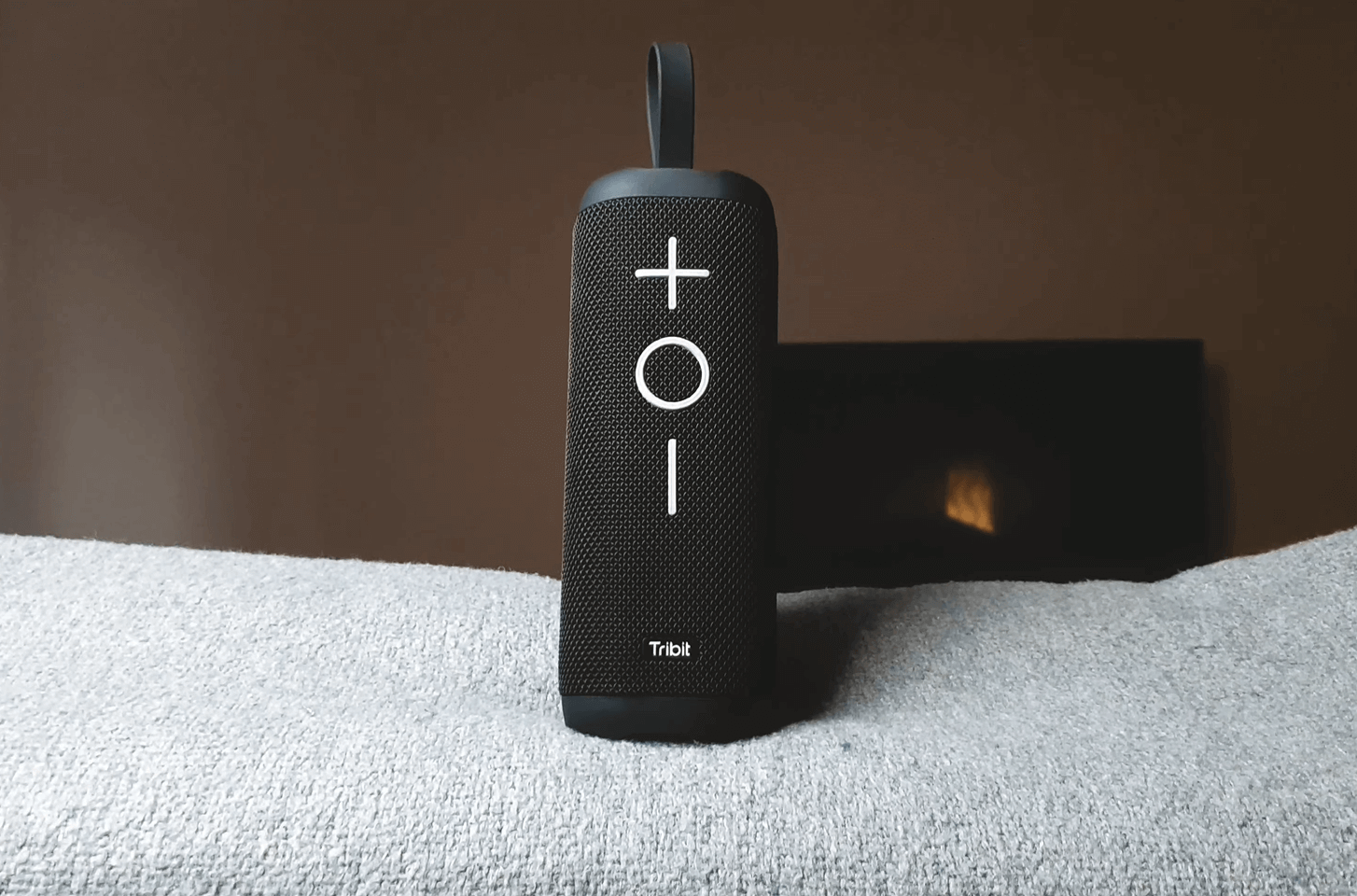 Towards the mids, clarity manifests avoiding muddiness, even with the bass turned up, and the speakers won't buzz when there's a lot of action going on in the mids and highs at the same time. This applies to spoken-word podcasts, audio books, and even phone calls.
Reaching further down to the bass, it wasn't front and center like bass should be. There's also a bass boost mode, which can be activated by a button on the back of the speaker but bass boost doesn't do much.
Batteries:
The Tribit Stormbox has a 2600mAh rechargeable internal Lithium-ion battery pack. This means, you can have 20 hours of playback if the volume isn't too loud.
When it's time to recharge your speakers, expect a duration of 3 hours using a Micro USB cable, which is included with the speaker. It's effortless to recharge overnight, and get enough juice to keep playing through even a very long day.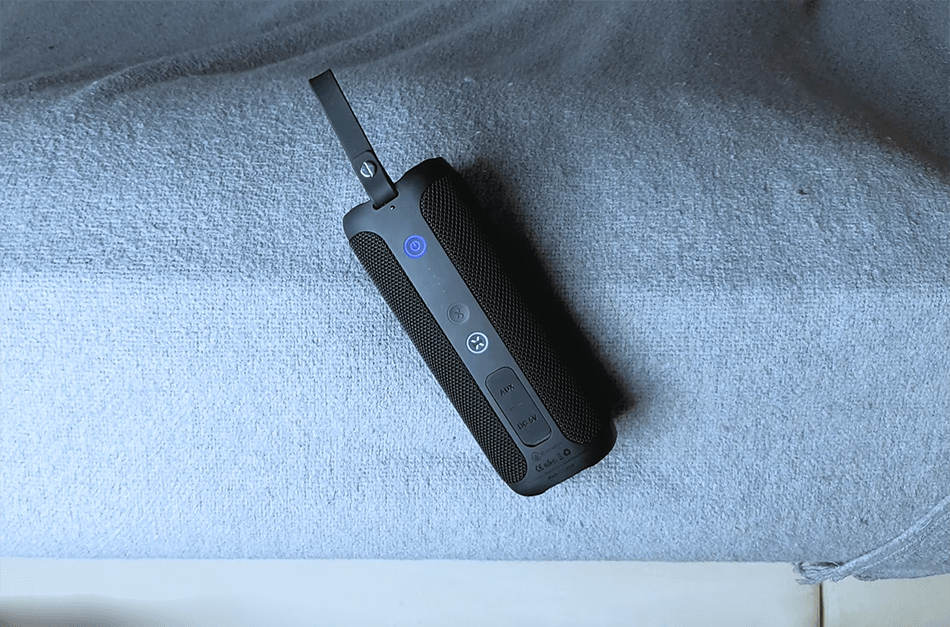 Connectivity:
The Tribit Stormbox had Bluetooth 4.2 in 2019. But, it's still compatible with your phone, tablets, iPods and Echo for voice commands. If you're like me and have many aux cables for a 3.5mm port, there's good news.
In this quickly developing market, the Stormbox has a 3.5mm aux port on the top of the speaker but they don't provide the cable itself.
This is really only a secondary, and it's nice to have the choice, especially if you occasionally want to connect to an older device like a standalone CD player or cassette player. Last but not least you can use the Tribit Stormbox to make and receive phone calls.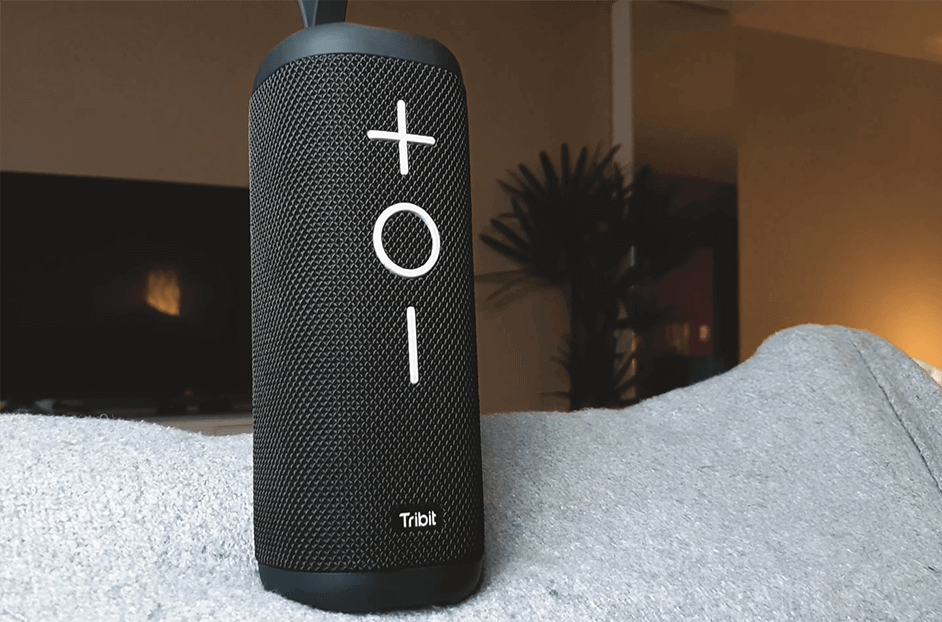 If we put the Bluetooth into perspective, the range is important but obviously, with all Bluetooth speakers, overall distance drops significantly if you've lost line of sight. Stormbox has very stable Bluetooth over a clear line of sight and the connection is rated for 66 feet.
And, depending on your device, you may be able to stretch this to around 75 feet unless there is a brick wall.
The indoor performance is pretty impressive. But what about the outdoors? If you step outside the 66-foot range, it is sufficient for most backyards, which means you'll be able to keep your phone on your person while you go about your day.
Daisy chain:
One amazing feature Stormbox users can get with the cost of value, is a totally do-able stereo. A single Stormbox is great, but put two" heads" together and you've got a cinema worthy room. Although a single Stormbox is mono, if you buy a second Stormbox, you can daisy chain the two speakers over Bluetooth.
As the speakers get daisy chained in this way, the speakers will play in stereo, so you can get a full cinematic experience during movies.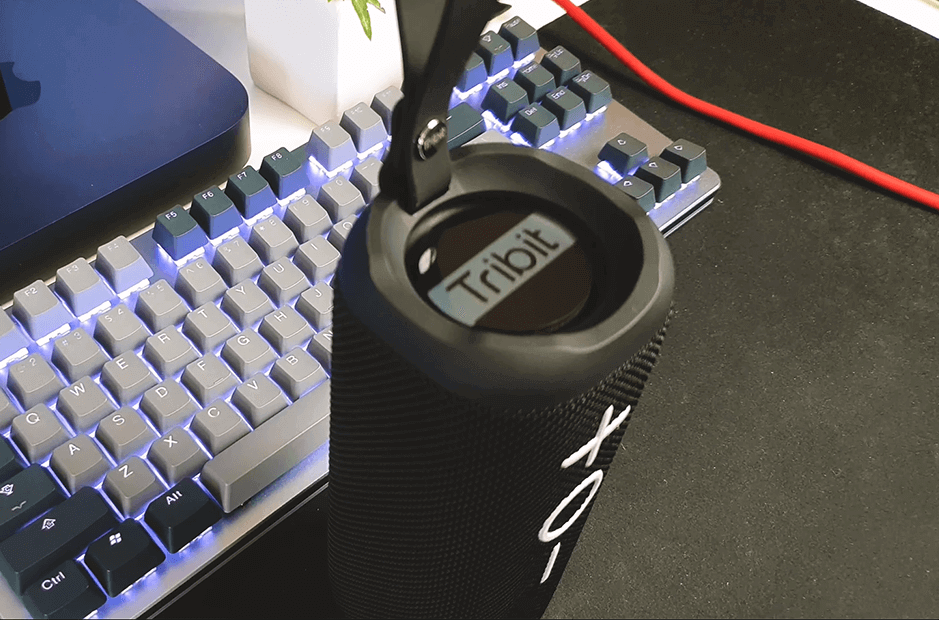 Should you buy it?
All in all, Tribit speakers provide wonderful value for money but they are not above reproach. Once again, we have been dreaming of an affordable speaker with quality bass response.
However the light weight design, tough IPX7 water resistance, great Bluetooth range both in terms of indoor and outdoor make the Stormbox a perfect gift for yourself or a perfect companion for the 1st Stormbox you bought. To daisy chain, is to live life to the fullest.
Tribit Stormbox