The third generation of Minirg speakers are in the market and with every edition, Minirig keeps its classic solid design as it is, and still manages to make improvements each time. The Minirig 3 is complemented by its custom built app for Android and iOS. The app can be used to access the five band equalizer which can tweak the sound further to suit your music preferences.
As the hardware doesn't allow much control over the input, the app can be used to change the song volume, switching the device on/off and enabling the power saving mode (the device will turn off after 30 mins of inactivity). The custom built 70mm driver promises way better flow of sound waves and the only competition comes from its own Minirig counterparts.
Minirig 3 is all about loudness and battery backup, also it performs best in a Minirig ecosystem consisting of a pair of Minirig speakers and a subwoofer which will allow command over input without accessing Minirig app.
Out of the Box
The new minirig 3 comes in a fairly simple packaging with a cylindrical tube box constructed using recycled cardboard instead of something fancy. Which is good considering the marketing of the product shows off a lot of camping in the woods scenarios and promotes rigidity, so go Eco-friendly!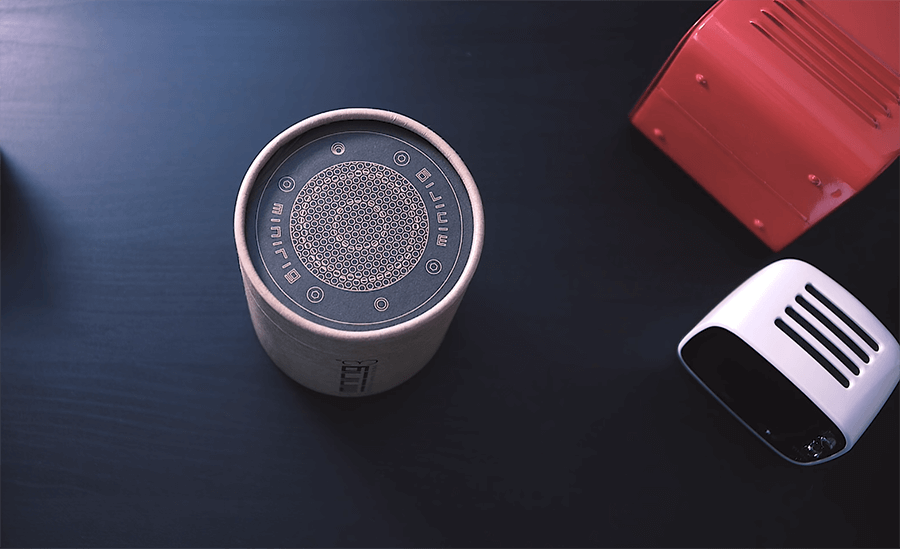 It comes with a nylon bag which is also cylindrical and makes carrying the heavy Minirig 3 easier. Also it comes with its charger which is similar to the previous versions. And that's everything we get from the box (A user manual too, but if you care about it "we're not the same bro")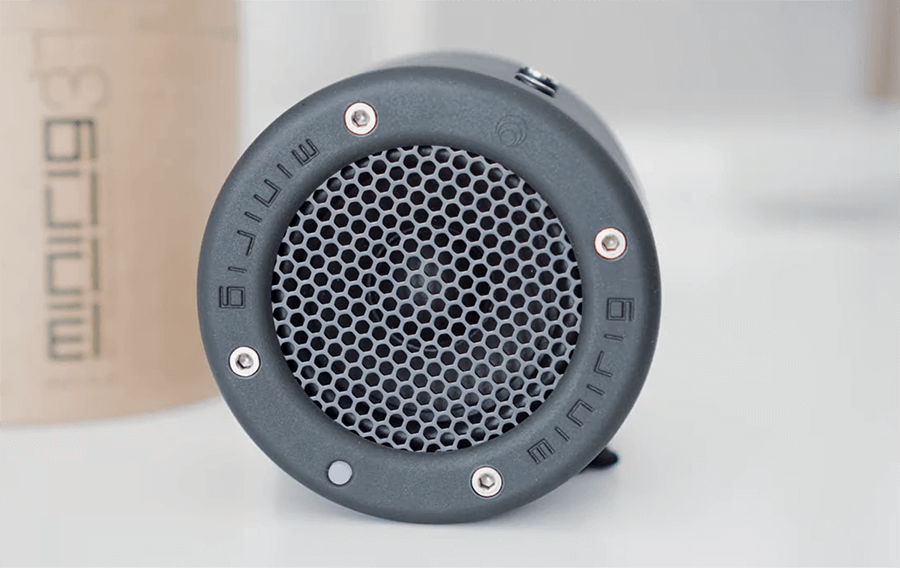 Design, looks and build quality
The Minirig 3 looks compact and cool, style definitely being a priority here. It comes with aluminium body and silicon base making it grippier on smooth surfaces. This also means no vibration and unwanted buzzing degrading the sound quality. Minirig 3 is available in 8 colors namely Brushed Silver, Black, Grey, Blue, Purple, Red and Green.
The top of device consist of the high Power 70 mm driver and the power button which can perform multiple functions , the bottom is plain with silicon base the lateral surface consisting of two 3.5 mm jack inputs and a power input.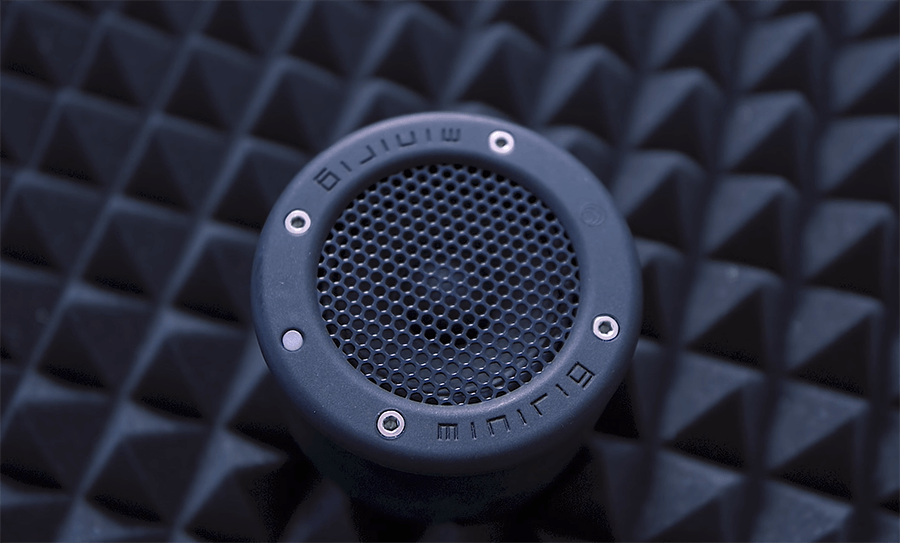 There are no buttons or keys other than the power button so the rest is controlled by the Minirig app. The height of the device is 73 mm and the diameter is about 101.6 mm with weight over a pound, it's more on the heavier side for a compact speaker. The Minirig 3 does lack fancy lights but considering battery life is a priority, any extra feature which can drain the battery was a no go for this device.
The big question here is if this extra size and weight compared to Minirig mini is worth it or not. It does have extra battery life compared to the Minirig mini, still if a compact and handy design is the priority then Minirig mini is going to be just fine.
Some specs below:
Width: 101.6 mm
Height: 73 mm
Weight: 550 g
Driver : 70 mm with Neodymium magnet
Frequency response: 60 Hz-18000 Hz
Battery life at max volume: 7 hours
Charging time 4-5 hours
Battery life at normal volume: 30 hours
Amplifier power: 40 Wrms
Bluetooth range: >10-30 meters line of sight
Audio input/output: 2*3.5 mm mini jack socket
Construction: Anodised aluminium and high impact ABS
Weatherproofing: Splash resistant
Minirig features a lithium ion battery and boasts 100 hours of juice in a single charge but that's only when used in low volume. The battery isn't gonna last that long in house parties or outdoors so the realistic battery life in most practical situations is going to be around 6-7 hours which is decent. It can last you in a house party overnight (depending on how much you party).
And yes, it can charge other devices too, acting as a complementary power bank! It would've been better with a Type-C port as the cable would've been easily replaceable and there wouldn't be a need to carry an extra cable every time we head out.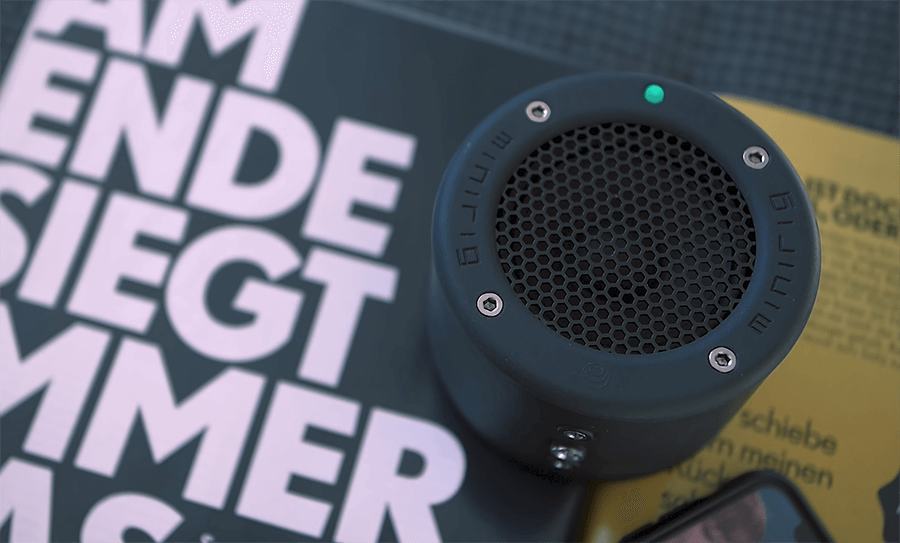 The 5.5/2.1mm barrel socket has its own advantages over other connectors, like barrel being airtight which does make an acoustic enclosure increasing the sound quality decreasing unwanted vibrations. It might not last as long as it boasts, but still considering the price and compact design its way ahead of its competitors in the 'tough-speaker' segment.
So again if you need a long lasting speaker, which can easily be a companion in outdoor trips for a day or two go for the Minirig 3. Although it claims fast charging, time to a full charge is above 4 hours.
Connectivity
Minirig 3 comes with two 3.5 mm jacks and Bluetooth connectivity. So it can be paired with iOS and Android devices, also it can be used to pair with other Minirig speakers and Subwoofers (if the other device is a previous version without Bluetooth, alternatively an aux cable can be used).
The subwoofers need to be purchased separately of course and if you are ready to spend some bucks on Subwoofer and extra speakers you get one of the best stereo speakers in under $500 that shall be enough for a home studio or parties, and even gaming or movies.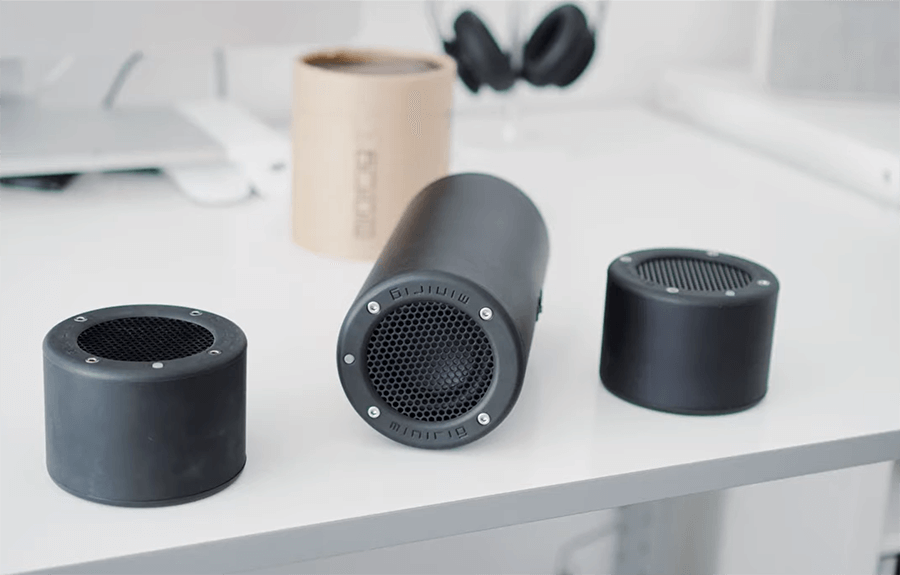 Final verdict: Should you buy the Minirig 3?
As I already mentioned any MInirig device is at its best if used in its own ecosystem. Minirig 3 is one of the best compact speakers in the budget range. It offers a massive battery life and loudest sound in this category. It's clearly more value for money if we consider Minirig mini which is about $130 which may be easier to carry around but the battery life and sound quality is nothing compared to Minirig 3.
Also the big question is if it's worth choosing Minirig 3 over Minirig mini. I'd say that it totally depends on personal preference and requirements as both of them are on top in their respective class of speakers.
Anyway Minirigs are never about looks, it's all about best sound quality in budget range and Minirig 3 is bang for buck in terms of performance.