Interested in buying a primary monitor that is handy enough or looking out for a second display solution? If yes, then portable monitors are the perfect option for your Macbook.
Be it for professional or personal use, portable monitors are the best choice to have an amazing 'screen time' on the go. From different and unique styles to price ranges. Price quotes are an important part of any business.
There is a right portable monitor for just about everybody.
A wide variety of portable monitors to choose from
Even though the market for portable monitors is not big, there are still many high-quality products available that work excellently with Macbooks. You just need to keep in mind the price, resolution, what you would require to connect it with your computer, and most importantly, look at its weight. Always choose a light weight portable monitor for your Macbook as heavier monitors can affect portability.
Anyway, let's look at some of the best Portable Monitors for your Macbook Pro:
1. Asus MB169B+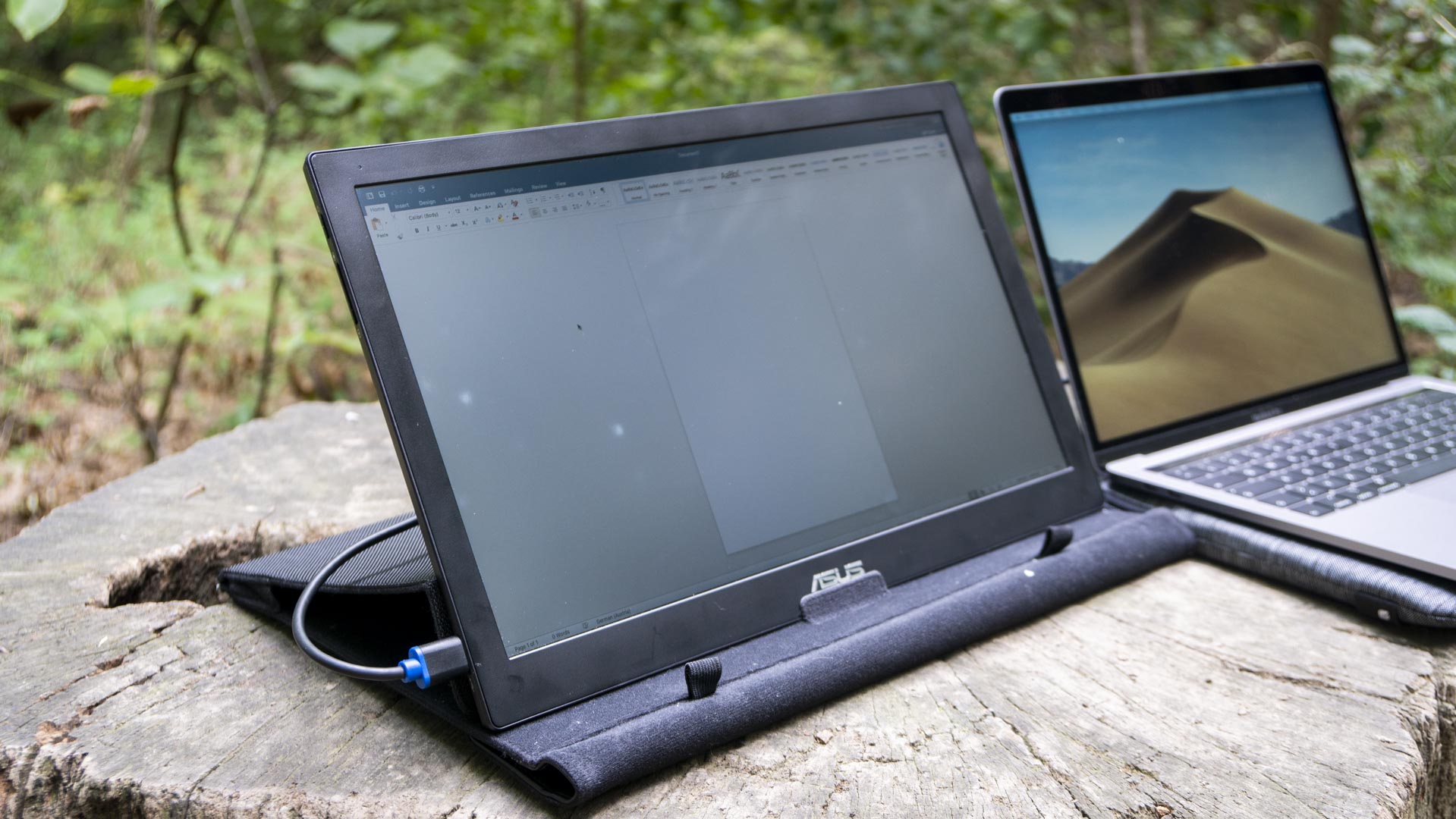 This beautifully designed portable monitor features a single USB 3.0 cable for power and data transmission. The 15.6" Asus MB169B+ offers the amazing EzLink technology, along with an auto-rotating display. This portable monitor is a great choice for those who are too concerned about the weight as it weighs just 1.76 pounds making it an ultra portable monitor.
2. Asus MB16AP Zenscreen Go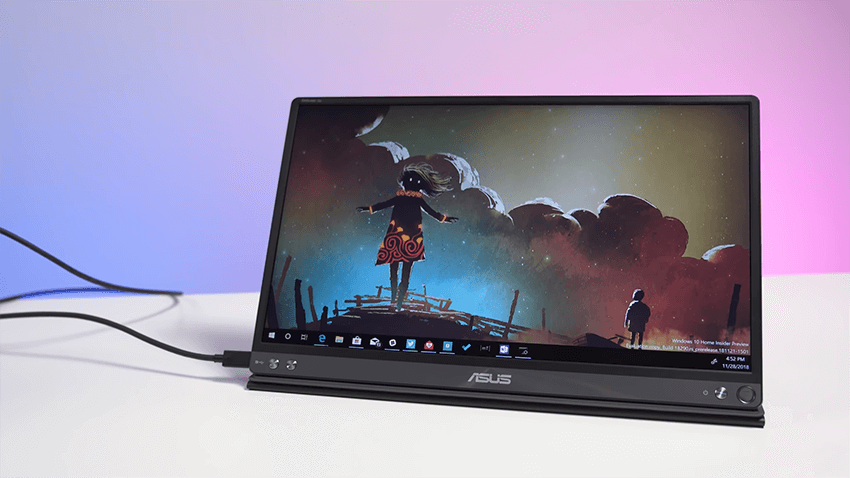 A fantastic hybrid choice. If you're in search of a mobile monitor for use on trains, in coffee shops, or anywhere with no guarantee of an electrical outlet—or to connect to a phone, for that matter—the Asus ZenScreen Go is worth looking into. This portable monitor allows both, the USB TYPE – C and TYPA – A sources. This incredible portable monitor supports HD resolution and works both in landscape as well as portrait orientations.
3. AOC e1659Fwu
This 15.6 inch Ultra slim portable monitor is a complete budget-friendly choice. Having a maximum resolution of 1366×768 pixels, this monitor also offers the convenience of USB 3.0. The price is also reasonable for this monitor as it has a more functional set of features rather than flashy ones.
4. G-STORY GS173HR Gaming Monitor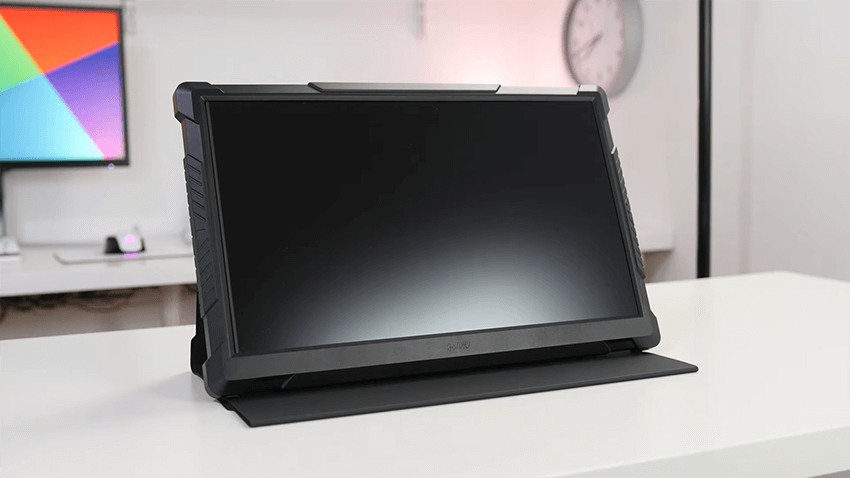 This portable monitor has been specially designed for FPS/FTS gaming and packs features like eye care technology, flicker-free backlighting and the blue light filtering. If you are someone who is constantly glued to your device, then this one is definitely for you. This monitor is carefully designed to take care of your eyesight, as the blue light filter protects your eyes from the constant low frequency light radiations of the screen. In short, this portable monitor is every gamer's dream. If you are a gamer, then the G-STORY Gaming Monitor is really the best choice out there in the portability department.
5. ViewSonic TD2230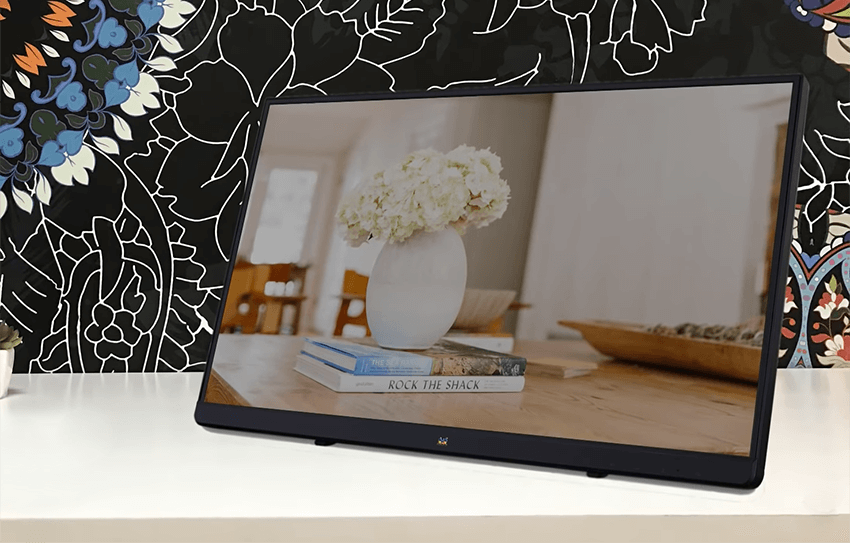 The best feature about this portable monitor is its large display. The ViewSonic TD2230 offers a 22-inch HD display panel with USB 3.0 compatibility. Despite being heavy and weighing 8 lbs, it has a free-standing slim bezel tablet like design. A great choice if you consume a lot of video content on the go.
6. HP Pavilion 22CA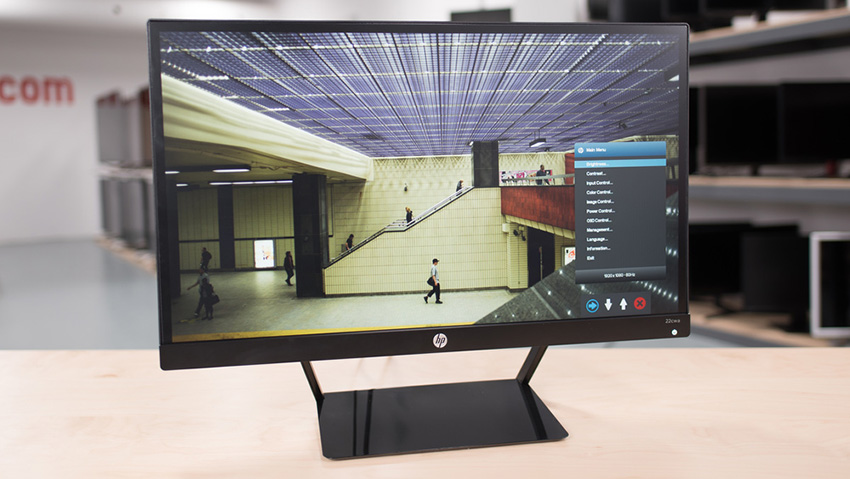 The best part about this 21.5-inch monitor is that it boasts full HD of 1920×1080 pixels. But, as much as this device is light on the price side, it is heavier on the weight side, weighing 6.6 pounds, impeding its portability. This is a hefty portable monitor but if the weight doesn't bother you, it's totally worth considering.
7. GeChic 1503H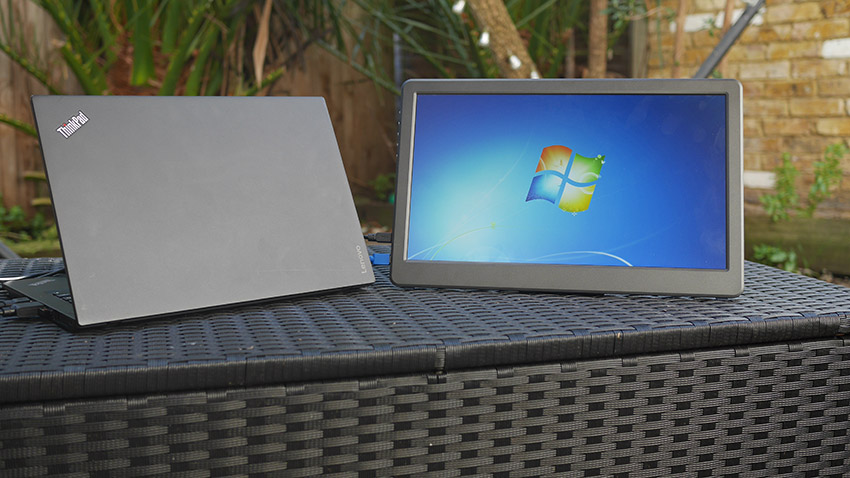 This portable monitor is very easy to carry around as it is super light-weight –  it weighs only 1.75 lbs, and its thickness is only 1.1 cm. It also has a 15.6-inch display which will give you the full HD resolution of 1920×1080. A perfect monitor for those who are always on the move.
8. Elecrow AUS50025E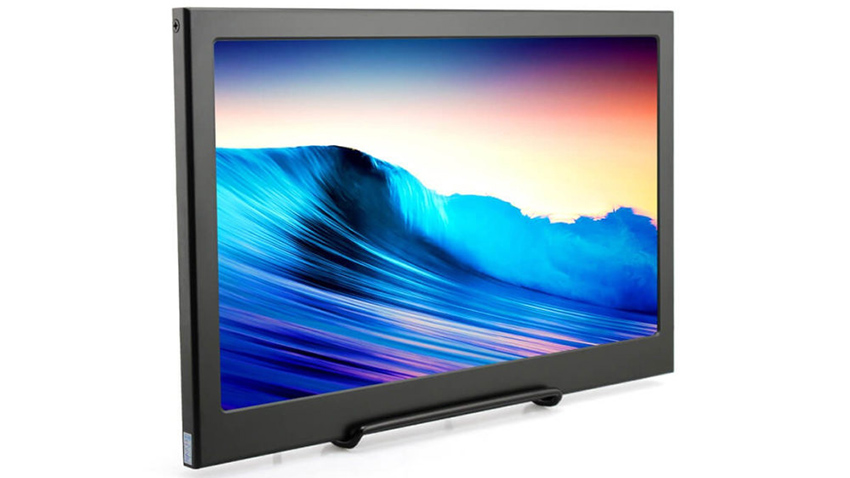 If you are someone who is pretty much used to smaller screens, then this 13.3-inch portable monitor is perfect for you. It weighs only 1.41 lbs, making it super light-weight. This monitor is the absolute best choice for gaming if you can live with its small display. With a resolution of 1920×1080 and a response time of only 5ms, it is the fastest so far in any portable monitors. Additionally, it has got built-in speakers, and the image quality is really brilliant.
9. EleDuino MageDok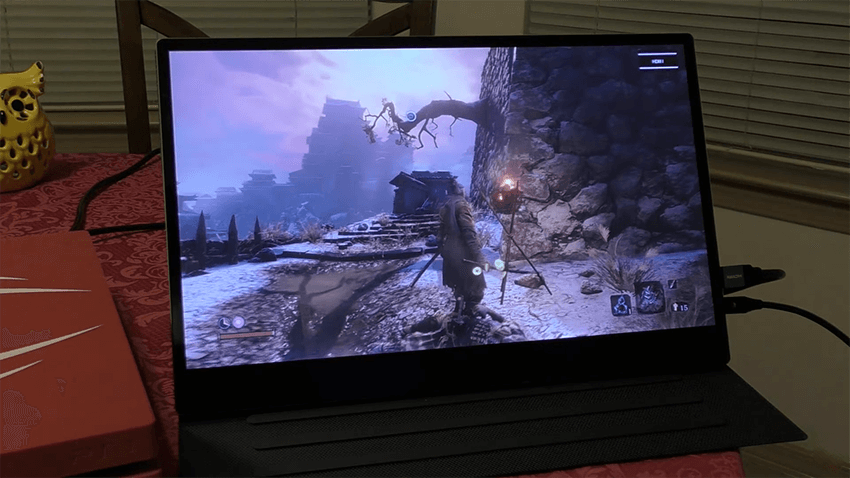 How does the idea of a portable gaming monitor with a 2K resolution, for less than $125 sound? Fantastic, isn't it? This device is a 10.1-inch portable monitor, that weighs only 0.77 lbs. Owing to its 2560×1600 resolution, this portable monitor will give you an outstanding image quality, along with crisp and bright colors.
10. HP EliteDisplay S14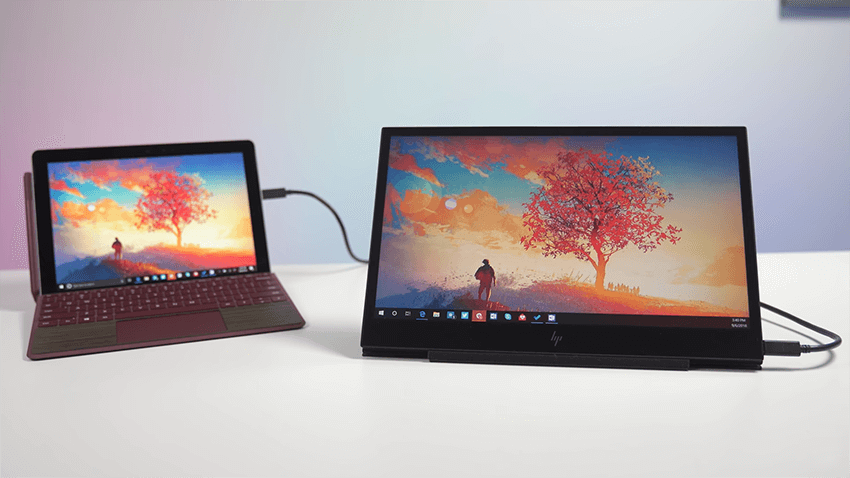 If you are looking for a portable monitor that is not too huge, then this one is the best pick for you. This device is 1.3 cm thick and weighs about 2.75 lbs. Despite having a resolution of 1600×900, it still is not considered to be Full HD. But 720p is still very high definition and will definitely give you amazing picture quality. This portable monitor is pretty much unique as the cover is integrated in its design.